MLB Featured Columnists' Poll: David Price Leads Close AL Cy Young Race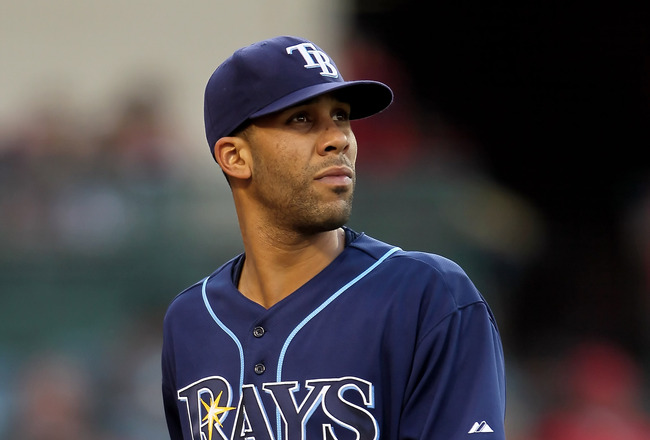 With the season almost halfway over, it's a great time to start thinking about the end-of-season awards, so this week, Bleacher Report's featured columnists have prepared a mock Cy Young vote.
Using a scoring system identical to that of the BBWAA, we have determined an idea of not only the best pitcher in the AL, but how the other top arms rank. The top five vote-getters are featured here with commentary submitted by different writers. The full results of the voting are included as well.
Ubaldo Jimenez unsurprisingly ran away with the NL voting in yesterday's results.
There's a clear favorite it in the AL too, but the results are much more interesting; his margin of victory is smaller and there's a four-way dogfight in the second tier.
Thanks to everyone who participated!
Note: I sent this survey only to the Featured Columnists who have been active in previous polls. If you are a new FC or you have changed your mind about wanting to participate, send me a message and I'll be sure to keep you in the loop for next time!
5. Phil Hughes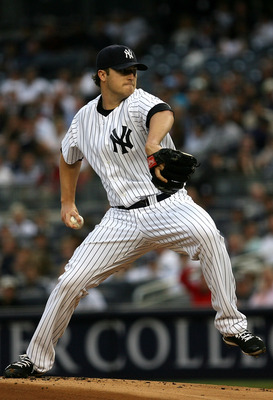 Featured writer: Brandon WIlliams
Phil Hughes is on the path to becoming the next great Yankees pitcher. And to think, the Yankees spent much of the previous two offseasons dangling him as trade bait.
The time has arrived for Hughes, who was once the crown jewel for potential trades for Johan Santana and Roy Halladay. While the aforementioned aces are having solid seasons, Hughes has set himself—and the Yankees—for a potential run of greatness that will extend well throughout this decade.
Hughes is 10-1 with a 3.17 ERA entering this week; since he wears pinstripes and a legion of heavy hitters that have his back, no pitcher in baseball—Ubaldo Jimenez included—stands a better chance to win 20 games this season than Hughes, who has finally arrived at the ripe old age of 24.
You can't say "American League Cy Young" without saying "Phil Hughes."
4. Francisco Liriano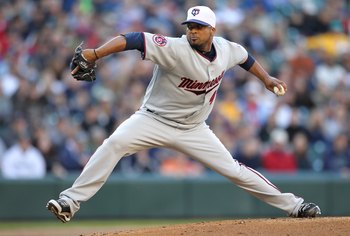 Featured writer: Asher Chancey
Among several standout players in the American League in 2010, Francisco Liriano has been one of the two or three best all-around performers of the year.
Several pitchers are enjoying standout seasons in the AL in terms of wins, strikeouts, ERA, or hits allowed, but Liriano is the full package. He is eighth in the league in ERA, third in strikeouts per inning, fifth in overall strikeouts, fifth in K:BB ratio, and first in home runs allowed per nine innings pitched.
It has been a hell of a comeback year for Liriano. If he continues to improve over the course of the season, he won't be in fourth place come October.
3. Andy Pettitte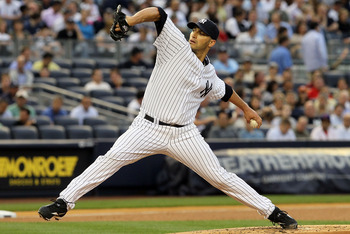 Featured writer: Jordan Schwartz
It's amazing to think that Andy Pettitte was close to retiring after the 2008 season.
Last year, he won all three of the Yankees' clinching games in the postseason en route to a World Series championship, and this season, he ranks in the top three in the American League of almost every important pitching category. The 37-year-old is third in winning percentage at .818, fourth in wins with nine, and third in ERA at 2.48.
The league should watch out because Pettitte has historically been a better pitcher after the All-Star break. His career splits are 119-82 with a 4.08 ERA in the first half and 118-54, 3.62 in the second half.
With the Yankees' potent offense behind him, Pettitte won't have to keep his ERA under 3.00 in order to flirt with 20 wins.
2. Cliff Lee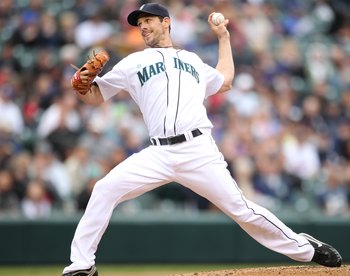 Featured writer: Lewie Pollis
I won't go on about Lee's sparkling 2.55 ERA, his ML-leading 0.90 WHIP, 1.89 FIP, and 1.93 tRA, or the fact that he's pacing the AL in WAR (3.4) despite missing three weeks of the season.
He's given up just four free passes in 77.2 innings for a 0.46 BB/9 rate—the best since George Bradley in 1880.
His 16.75 K/BB ratio would completely annihilate Bret Saberhagen's record 11.0 K/BB ratio, set in 1980. To put that in perspective, Lee's on pace to beat Saberhagen by a margin greater than the 2010 K/BB ratio of any other pitcher except Roy Halladay.
I can only assume that the 18 voters who left him off their ballots did so because they all had massive brain farts as they completed the survey. But it's telling that everyone who listed Lee put him at the top.
1. David Price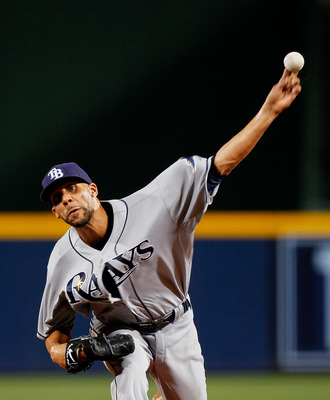 Featured writer: Brett Kettyle
Just two short years ago, Price was the most hyped prospect in baseball, the prized possession of a Tampa Bay Rays' farm system that had already produced loads of talent.
But after some dominant relief performances in 2008, Price struggled to live up to the hype in 2009. With a mediocre 4.42 ERA, some forgot that Price was still one of the best young players in all of baseball, and could be an ace with just a little control.
In 2010, things have started going right for David. With a league-leading 2.45 ERA and 10 wins, Price is living up to the hype that once surrounded him.
With his nasty arsenal of pitches and a solid Rays team behind him, there is no reason Price can't continue to dominate the American League.
Full Results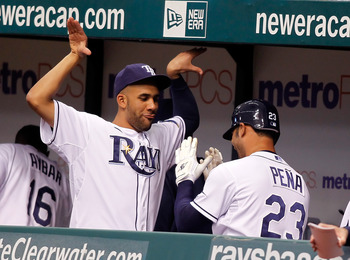 1. David Price—84 (15)
2. Cliff Lee—25 (5)
3. Andy Pettitte—24
4. Francisco Liriano—22
5. Phil Hughes—18 (1)
6. Jon Lester—9 (1)
T7. Colby Lewis—5 (1)
T7. Ricky Romero—5
9. Clay Buchholz—4
T10. Doug Fister—3
T10. Jeff Niemann—3
T10. Rafael Soriano—3
T13. Felix Hernandez—1
T13. Jered Weaver—1
Voting on a 5-3-1 basis. Number of first-place votes is in parentheses.
Recent FC Polls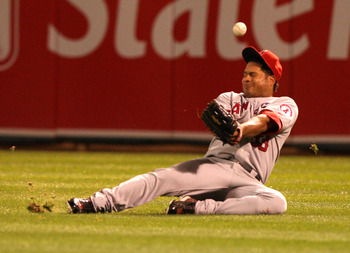 Keep Reading