NBA Trade Rumors: Which Deals Make Sense?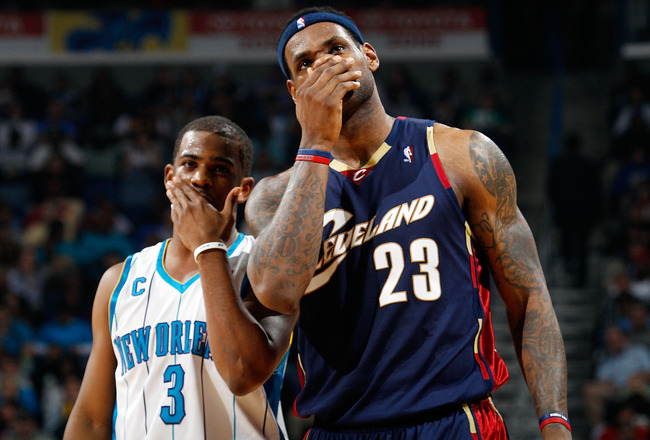 With the NBA Draft tomorrow night and the start of the free-agent signing period just a week away, the rumor mill is working overtime, churning several trade scenarios with each passing day.
Some of the rumors have teeth, but most don't. Right now there are about a dozen different deals being discussed that involve Chris Paul. Meanwhile, New Orleans GM Jeff Bower insists his superstar point guard is untouchable.
What to believe? Who to believe?
Who knows?
Half of the teams are throwing out rumors just to trip up the competition. Most reporters are concocting scenarios because deep-down they wish they were general managers. Fans are aggrandizing fantasies with a child-like hope—fairy tales do come true and their team will be the one to land LeBron James.
It's all very crazy.
Let's take a sensible and objective look at five significant trade scenarios and unravel whether or not they can materialize.
Chris Paul to Nets for No. 3 Draft Pick and Devin Harris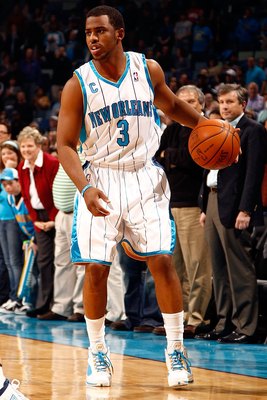 Yes, the Hornets are in financial disarray. Yes, they still need to get rid of salary cap killers Peja Stojakovic (one year, $15.3 million) and Emeka Okafor (four years, $53 million).
Yes, GM Jeff Bower has to turn the franchise around overnight in order to have a shot at keeping Paul, who becomes a free agent in the summer of 2012.
But you don't trade the best point guard in the game two years before he's eligible to leave just because you are scared of eventually losing him and have a quality backup (Darren Collison).
Devin Harris (three years, $27 million) and the No. 3 draft pick is a decent offer by the New Jersey Nets, but clearly not enough...at least not now.
Chris Bosh to Hornets for David West and Darren Collison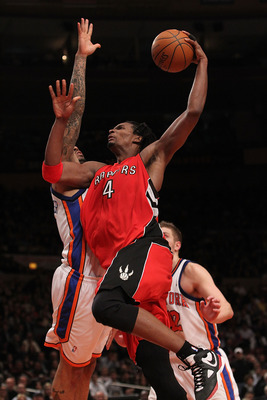 The idea of Chris Bosh joining Chris Paul and playing his natural power forward position along an actual center (Emeka Okafor) is tantalizing.
The two would certainly form one of the more dynamic one-two punches in the league.
Bosh is set to sign a deal in the neighborhood of six years and $130 million, which would net him a maximum salary of $17.5 million next season. David West (one year, $8.3 million), Darren Collison (four years, $8.4 million million), and Mo Peterson (one year, $6.6 million) would go in return.
This is obviously a great deal for the Hornets but one that would further complicate payroll and personnel issues for Toronto. The Raptors are desperate to move the disgruntled Hedo Turkoglu and need to sort out the combined $45 million they're spending on a point guard platoon of Jose Calderon and Jarrett Jack.
Adding West and Collison to that mix doesn't help matters, but such a situation is probably viewed as a problem that can be taken care of at a later date.
Still, one must assume priority No. 1 for Raptors GM Bryan Colangelo is using Bosh to free up some bad money in the process.
Andre Iguodala to Magic for Vince Carter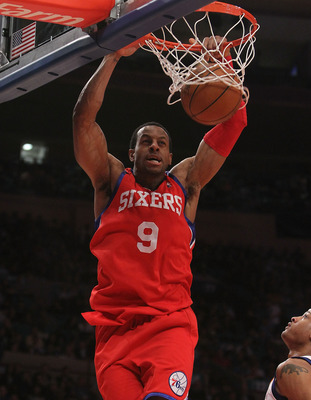 This rumored deal is all about one dilemma: How desperate the Philadelphia 76ers are to slash payroll with hopes of expediting the rebuilding process?
At this point in their careers, the 26-year-old Iguodala is certainly better than the 33-year-old Carter, but is due to earn $57 million over the next four years. Meanwhile, Carter becomes an expiring $18 million trade chip after next season.
Would the 76ers pull off such a deal just to pare payroll?
I don't think so.
The only way an Iguodala-for-Carter swap is happening is if Elton Brand and Marcin Gortat are involved.
Mo Williams to Blazers for Andre Miller and Rudy Fernandez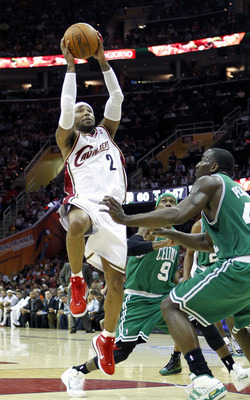 The Portland Trail Blazers are rumored to have strong interest in acquiring Mo Williams, the Cleveland Cavaliers' shoot-first point guard.
This can only mean GM Kevin Pritchard doesn't intend on picking up the $7.8 million option on Andre Miller's contract after next season.
This would be an excellent deal for both teams considering Portland seeks more scoring and the Cavaliers need a steady, veteran floor general at the point.
Miller enjoyed his best season as a pro in Cleveland, when in 2002 he averaged 16.5 points and 10.9 assists per game.
Rudy Fernandez, who has reportedly signed with Spain's Real Madrid, will be included in the deal to make it work financially. Whether or not the chance to play alongside LeBron James prompts Fernandez to suit up in an NBA uniform next season remains to be seen.
Carmelo Anthony to Wolves for Al Jefferson and three first-round picks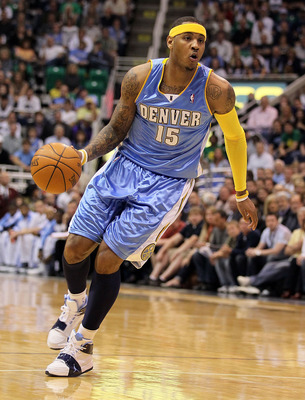 A natural gut reaction to this rumor is laughter and a wave of the hand. After all, not only does it involve the league's third-leading scorer (Anthony), but also a 25-year-old center (Jefferson) with near 20-and-10 career averages as a starter, and three first-round draft picks, including the No. 4 selection.
Of all the predraft trade rumors, this one is the grandest of them all.
Who knows where the rumor originated; all I know is that if the Minnesota Timberwolves offered this, it's official, GM David Kahn is insane. And if the Denver Nuggets turn down such a deal, citizens not rioting on Colfax Avenue should be arrested.
Anthony becomes a free agent after this season and will probably leave a Nuggets franchise that is set to overhaul its roster. Chauncey Billups, Kenyon Martin, Nene Hilario, and J.R. Smith could all be gone after this season.
Meanwhile, Jefferson has three years and $42 million remaining on his deal. If the Nuggets were to do this trade, they would have a potential Jefferson-DeMarcus Cousins front court to build around and over $35 million free in cap space.
Overall, the deal doesn't make much sense for Minnesota, not unless they believe their best bet of rebuilding overnight is to get Anthony and then sign-and-trade him for a comparable stud player under contract.
Keep Reading