Ten things Italy gave to New Zealand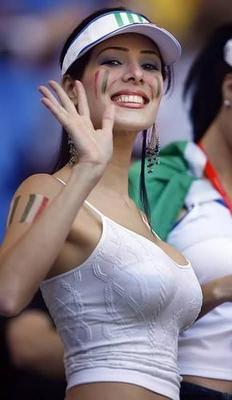 New Zealand football enjoyed its biggest day in securing a 1-1 draw against the current world champions. Here's ten things we should be grateful to the Italians for.
Maybe the first time in history ...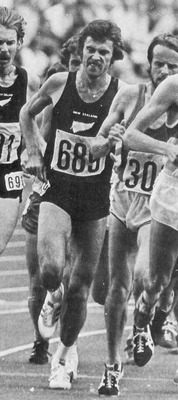 Never has our nation seen such celebrating and rejoicing for a national sports team that did not win.
A welcome break from the All Blacks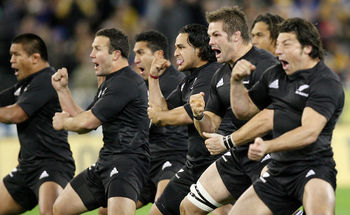 After 100 plus years of the All Blacks dominating the headlines it was great to see a different sport get a prominent mention in the news. The1-1 result was front page stuff on newspapers, a lead item on tv news programs and dominated radio sports talk back show.
Given that the Super 14 season started way back in summer, it's nice to get relief from the oval ball chasers.The round ball is making the oval game seem square.
The best individual performance from a Kiwi playing in a national team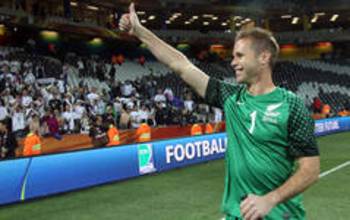 Mark Paston was the difference between the Kiwis managing a heroic draw and their getting a pasting. Italy had 27 shots (7 of which were on goal) to New Zealand's three. Tragically for the Azzurri, the All Whites only enjoyed one shot on target. The poke from Shane Smeltz in the opening seven minutes was enough to prevent the Italians gaining any dominance in this Group F fixture.
Well done Mark Paston!
God (and Ryan Nelson and Mark Paston) defend New Zealand.
Opportunity for John Key to generate positive spin while touring abro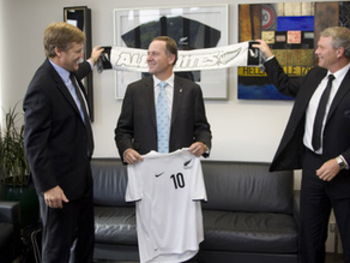 John Key travelled to South Africa to watch the All Whites secure this historic result. Key emphasised all trip costs came out of his own pocket. Not certain if he completed the necessary leave forms?
At the conclusion of the game it was great to see our PM mingling with the players. We were able to sit back and enjoy watching John mingle, knowing his presence at the game wasn't costing us a penny.
Such publicity should help the PM keep his job in the next election, unless Mark Paston decides to stand against him.
Go for it, Mark!
A chance to move on?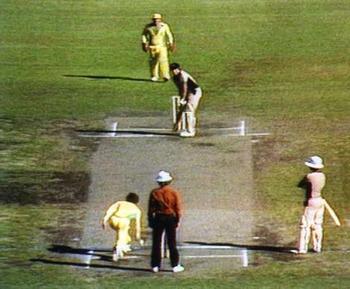 Yes, do we finally have a new anti-hero?
Those Italians, always cheating.
Now that we've proclaimed Italy to be a nation of cheats; maybe we can move on from haranguing the Aussies for their decision to bowl an underarm delivery in 1981?
A chance for Martin Devlin to make a dickhead of himself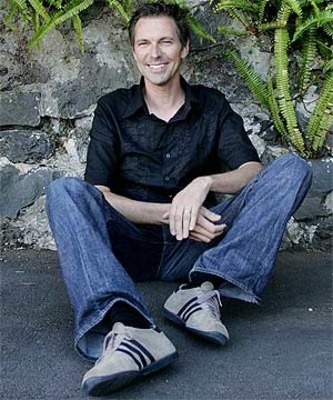 Martin Devlin is a former NZ sports radio jock, who presents the World Cup highlights on state television. In his show he elected to drop his normally high journalistic standards by giving a mock Italian language tirade.
There's no need to embarrass us all by resorting to pathetic cultural jibes just because we drew a game of soccer. If you want to make fun of Italians at least say something that's amusing or original.
What a tool.
A lesson on not overloading our sports teams with expectations
For years we have suffocated our All Black teams. We have analysed their performance, collectively and individually, on and off the field. We are critical of them when they win, as well as when they lose.
With the All Whites we have been happy with there just competing in South Africa. We have supported them and offered growing encouragement with each of their games.
We were ecstatic when they beat Bahrain (in Wellington) to qualify for the World Cup. We were happy even though they lost to Australia in a World Cup build-up game. They showed sufficient courage for us to be proud of their efforts against our bigger rival.
A 1-0 win against Serbia (in a pre-tournament friendly) provided us with our largest football scalp. To prove this was no fluke we have gone on to draw against other illustrious European teams: Slovakia and Italy.
The consistency of positivism we have offered to the team, has probably aided them to achieve the mighty results they've pulled. An abject lesson for all staunch All Black fans.
Next year will mark 24 years since we won a Rugby World Cup. As fans, maybe its worth being positive from the start.
Hey look John's back
But this time he is photographed talking to All Black coach Graham Henry and with a rugby ball in his hand.
A money making opportunity for Tracey Hodges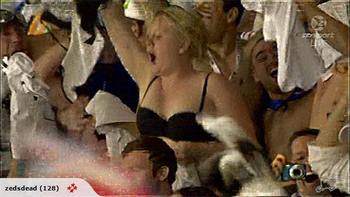 Tracey Hodge was the brazen Kiwi football fan who did what all good All White supporters do when celebrating and shed their tops. Tracey is now offering the world the opportunity "to buy a piece of sporting history" on New Zealand auction site TradeMe, If you're keen on some black memorablia check out this link ...
www.trademe.co.nz/Sports/Sports-memorabilia/Soccer/auction-298608639.htm
Shame Tracey wasn't wearing All White on the day!
A moment of recollection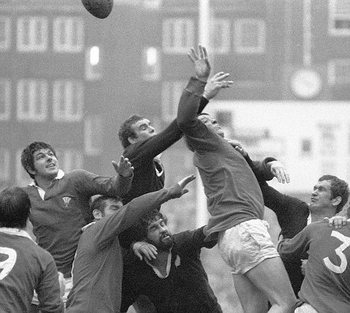 Immediately after the match, Ryan Nelsen communicated his contempt for the Italians and their "faking and conning".
It's been implied that it's not in our national psyche to dive. We would never perform such an act to highlight foul play and thereby help us secure a penalty.
Don't forget the Guatemalan referee awarded the penalty not for the Italian dive, but for the indisputable fact that Tommy Smith was holding De Rossi's jersey.
Many of today's All White fans probably weren't around in 1978, when Andy Haden dived out of a lineout. This happened in the closing minutes of the centenary test against Wales at the old Cardiff Arms Park.
In seeing this incident the referee awarded the All Blacks a penalty. The succesful kick secured the All Backs three points that would allow them to win 13-12.
English referee Roger Quittenton has always claimed the penalty wasn't for Haden's dive, but against an infringement on New Zealand's other lineout jumper, Frank Oliver.
Keep Reading