Your 10 Favorite Fighters and What that (Probably) Says About You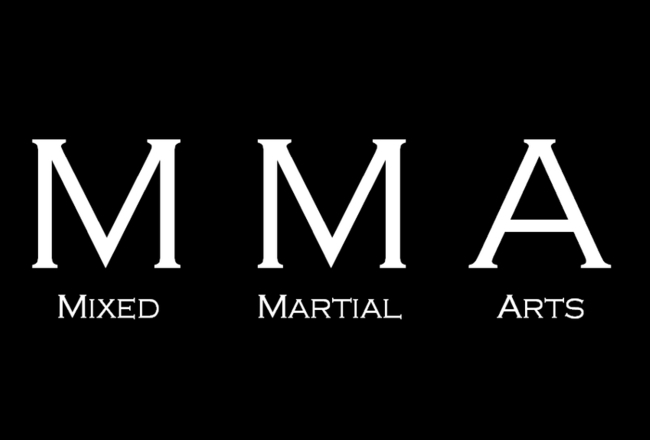 All of us have a favorite fighter whom we support and cheer for.
You cry your heart out when he (probably a "he," for now) loses and become the happiest person in the world when he is victorious.
There is a sure difference between being a Wanderlei Silva fan and a Mirko Cro Cop supporter. There is a huge gap between being a Rampage Fan and a Lyoto Machida fan.
It reveals some very interesting truths about "you," the fan.
Fedor Emelianenko: You Are a Perfectionist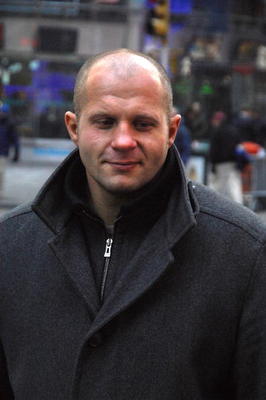 Chances are if you are a fan of this Russian Heavyweight, you are an idealist; you think that he is the finest homo sapien to walk on this planet.
You like him because there is nothing you can dislike about him. You anxiously watch each of his fights, wishing he'll pull off a win out of nowhere. So far the MMA gods have helped your wishes come true, but no mortal knows whether it will stay this way until Fedor retires.
On a side note, you probably don't give a damn about h physique that shouts "I love Ice cream!" because you believe technique matters more than brute strength.

Or maybe you are a little chubby yourself, and you find it rather encouraging that the world's baddest man can eat just as many hamburgers as you can.

You enjoy saying, "See, I told you so!" to a skeptical friend (who is not totally sold on Fedor) every time he embarrasses his opponent. You feel you are somehow better than your friend every time this happens.

About the Fedor v. UFC predicament—you argue it should be Lesnar, Carwin, Velasquez, and Dos Santos who must leave Dana White's organization to fight Fedor, and not the other way around.
But even the most ardent fans shake a little at the notion of Fedor v. Lesnar.
Wanderlei Silva: You Crave Violence!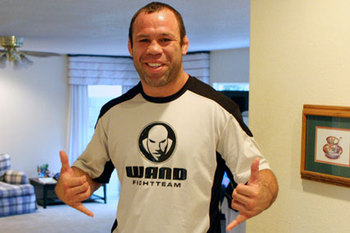 The Axe Murderer, in his prime, was "the man".
Armed with absolutely terrifying Muay Thai and a penchant for stomping people's heads, Silva has probably one of the most loyal fan bases in the MMA world despite his recently lackluster record.
Fans will always remember the child-like "smile" he makes after half-killing an opponent, and Silva has stated many times he fights for his fans. His fights are never boring; the fans know he can win or lose via one punch.
The typical Silva fan does not care too much for technique, although the brawler has made major improvements from his swing-for-the-fences style.
You want Silva's opponent to lie on the mat lifeless. You get goosebumps every time Silva comes out to Darude's "Sandstorm" and does his trademark rolling-of-the-fist.
You crave blood and violence.
Quinton Jackson: You Dig the Drama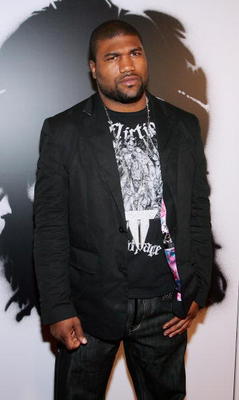 Jackson wowed many fans in Japan in his fight against the "IQ Grappler," Kazushi Sakuraba.
Although he ultimately lost via submission (Jackson argues he was bribed to lose via choke), the talented fighter from Memphis exhibited eye-popping strength and remarkable toughness. And his fights with Wanderlei Silva have garnered near-legend status.
You probably like Jackson because you can always count on a good fight. He has some of the best boxing in the business, and many boxers (Floyd Mayweather included) are Rampage fans.
You also dig his jokes; you tune into the Ultimate Fighter (twice, nonetheless) to see what kind of tomfoolery he's going to get involved in again—calling Darrill Schoonover "Titties," breaking a door apart, or drenching Forrest Griffin with a water gun.
You support Jackson even though he went on a frenzied drive that potentially endangered the lives of many people. You go watch the A-team movie because you want to see how Jackson looks in a Mohawk.
You believe in your heart that Rampage, on a good day, would have sent Rashad Evans into la la land.
Lyoto Machida: You value intelligence, humility, and the Samurai Spirit!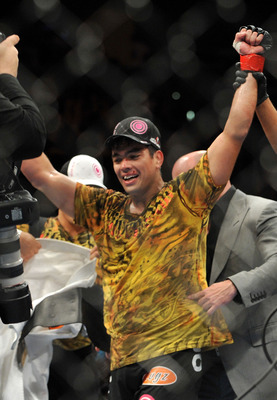 Machida has attained a rather unique fan base in the UFC; the typical Machida fan admires the Karate phenom because he is so wickedly smart.
He calculates his moves and attacks with pin-point accuracy. And unlike his opponents, he rarely speaks ill of a foe. In short, he acts like a real-life Samurai in terms of how he handles himself.
You like him because he is a soft-spoken warrior, a rarity in a sport as violent and testosterone-fueled as this.
You defended his controversial win over Mauricio Rua by arguing Machida dictated the pace of the fight; you watched in disbelief as the Dragon was knocked out for the first time in the rematch.
But the fans should not worry; Machida will be back, better and stronger than ever before.
Chuck Liddell: You like Brawls, and Salsa Dancing?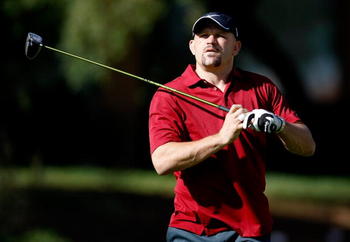 Chuck Liddell has been the poster boy for UFC for quite a while. He is probably "still" the most well-recognized MMA fighter in the United States.
In his prime, the Iceman electrified the typical fan with dazzling knockouts that came from awkward stances and unorthodox angles.
A more knowledgeable fan will also respect Liddell for launching an era of sprawl-and-brawl strikers. Grapplers like Jeremy Horn, Tito Ortiz and Randy Couture saw cuckoo birds (multiple times) thanks to Chuck.
His match against Wanderlei Silva in 2007, a pivotal fight that represented the clash between UFC and Pride FC, was basically an epic battle between Silva and Liddell fans. Internet forums exploded with bets, insults, threats, dares, and more.
You might feel a little sad knowing that Liddell is aging, but you will always have faith in his overhand right.
You secretly think to yourself, "Would I look pretty good in a Mohawk?" The answer is probably a 'no,' but one can always dream. Few can pull off a 'stache and a mohawk.
He is also probably the only reason why you tuned in to watch "Dancing with the Stars." You chuckle at how stiff he looks and conclude that Liddell was born and will die a fighter, not a Salsa dancer.
Georges St-Pierre: You Value Athleticism...and O Canada!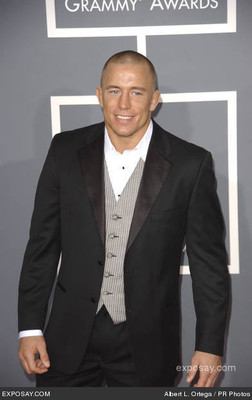 GSP probably has the most female supporters in the UFC.
He is handsome, and he sure can fight. He also has arguably the best wrestling in the business and has clean striking abilities. He has strength and finesse; in short, GSP is the total package.
Chances are that if you like GSP, you have trained in some kind of mixed martial arts in your life. GSP seems to be good at everything: boxing, Muay Thai, Jiu-Jitsu, wrestling, back flips (kind of).
He is well rounded because he trains each martial art to the highest level. Those who have wrestled back in high school appreciate GSP's takedowns. Those who train kickboxing are dazzled by GSP's finely timed kicks.
Or maybe you are just Canadian. That about sums it up.
Mirko Cro Cop: Left Kick Cemetery, Right Kick Hospital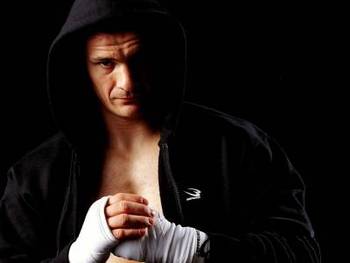 If you are a true Cro Cop fan, you probably don't like much of the wrasslin' that goes on in MMA bouts these days.
One could use many adjectives to describe Cro Cop. But if I had to choose one word, it would have to be "stubborn."
When the rest of the MMA world was fast evolving, Cro Cop remained true to his favorite strategy—stalk the opponent and land the left-high kick.
That strategy propelled him to incredible heights (he won the Pride Open-Weight Grand Prix), but it also betrayed him and left him helpless in several shocking occasions. For example, Gabriel Gonzaga effortlessly took Cro Cop down—elbowed him like he was trying to chop down a tree—and then knocked him out with a high kick.
But Cro Cop refused to change then, and he probably never will.
One might say that his fight with Pat Barry was a sign of Cro Cop evolving and "finally" adapting to the ground game (Cro Cop won via choke), but that is a poor example considering how Barry is still like a fish out of water when he is on the mat.
Cro Cop was just smart enough to take advantage of an inexperienced striker; he will not even think of going to the ground against the behemoths of the UFC division. The Croatian will always walk out to the cage in his checkered pants, looking for the knockout.
If Cro Cop is not a Wild Boy, then who is? Duran Duran?
Brock Lesnar: Alpha Male...?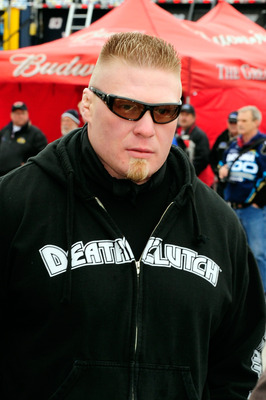 Brock Lesnar is a really difficult guy to describe in words.
One might simply conclude (by looking at him) that he is not someone to be messed with, but his personality goes deeper than that.
He lives in a small, secluded ranch with his wife. He is an avid hunter, and he has admitted that he rarely watches television or even uses the computer. He drives a tiny red car that sags a couple of inches every time he goes inside. He looks like he is at peace with himself, almost humble.
And then he has a gigantic sword on his chest. He has confessed that he has "no respect for his opponents," and you can tell he was telling the truth as you watch him toying with Heath Herring.
After pummeling Frank Mir in UFC 100, Lesnar walked straight toward the camera and went on an incomprehensible and frightening rant.
You are a fan of Lesnar because you are quite simply in awe of him. He is a fierce competitor and an equally competent trash-talker. But outside the cage, when he is not training for an upcoming fight, he lives according to his own peculiar philosophy.
This is a very interesting individual indeed.
BJ Penn: Laid-back Prodigy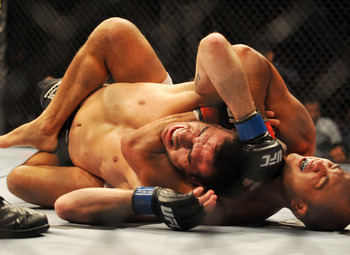 No pain, no gain.
This statement applies to almost everyone, regardless of their gender, ethnicity, or occupation. In the case of mixed martial artists, insufficient training can later result in a humiliating KO loss, so dedication is an absolute must for these modern gladiators.
But a select few are gifted with incredible talent, whether it be mental or physical. They can get by without suffering much pain.
BJ Penn is one of them.
He is often recognized as the best boxer in MMA. He has impeccable take-down defense, and his Brazilian Jiu-Jitsu is also at a world-class level.
But the reason you really like him is because you can tell he really loves to fight. He moved up several weight-divisions to fight Lyoto Machida, beat Matt Hughes to attain the Welter-Weight championship belt, and has fought valiantly against GSP.

You love it when he goes half-crazy after a win; he hits himself on the head repeatedly and then proceeds to lick the opponent's blood off his gloves.
You understand why he was willing to go all the way to court to settle the GreaseGate issue with GSP. It is not that Penn couldn't handle a loss properly, he was just supremely confident that he would have won had GSP not greased in the earlier rounds.
Hawaiians are proud of Penn's fighting spirit, and the fans are too.
Dana White: Incredible Businessman or the next Don King?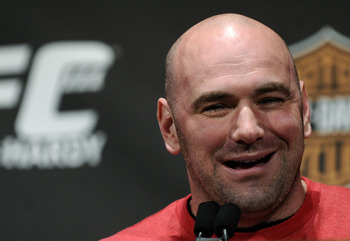 There are several polarizing figures in the world of MMA, but no other figure has been at the center of controversy more often than Dana White.
It is impossible not to thank White for his work in expanding the UFC to a global scale. The company name has become nearly synonymous with the word MMA, but this cannot be perceived as a purely "good" phenomenon.

The storied battle between the UFC and its rival organizations (such as PRIDE FC, Elite XC, Affliction, M-1 Global, and Strikeforce) has been as entertaining to watch as any cage fight.
Against three of five aforementioned companies, White has compiled an impressive record of three knockouts in a row. Only Strikeforce and M-1 Global have survived the onslaught.

White is beloved by many in a fashion similar to how fans admire their cage fighters—like the UFC fighters he takes care of, White fights, entertains, and most importantly, wins.

Who will get the final laugh: White, Coker, or Finkelstein?
If I asked this question to White himself, this would most likely be his answer: "Is that even a question? Of course it would be me!"
Keep Reading