Top Five Reasons Free Agent Allen Iverson Could Still Be a Team's Answer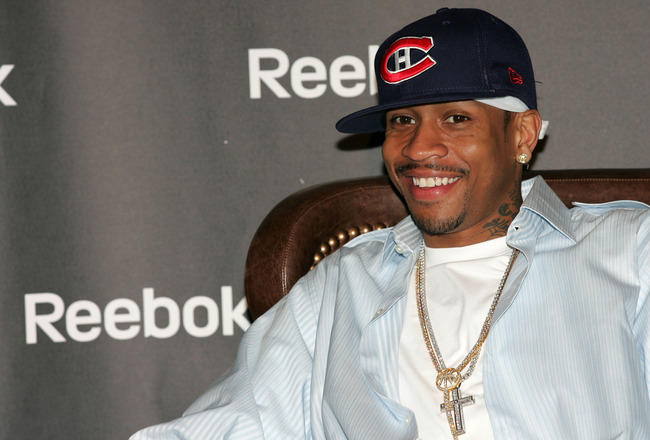 Is there reason to believe Allen Iverson can still serve as an answer to a NBA team in dire need of backup support?
Possibly.
If Iverson evens decides to hit the hardwood for another go in the pros.
And that's a big IF.
But let's pretend for a moment that he does want another shot in the NBA; and let's determine if it would even be worth it for Iverson to give professional basketball another go-round for a season or two.
So, what are five quality ingredients AI could possibly bring to a team next season?
Let's begin with No. 5, in talking about the little things Iverson has done for years on the NBA hardwood and may continue to do in the 2011 season…
5. The Little Things: Assists, Rebounds, Steals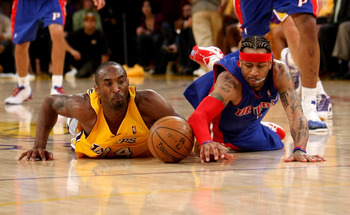 Allen Iverson, through all his years of playing basketball—along with quite a bit of media controversy (both deserved and undeserved) and run-ins with law enforcement—remains one of the best all-around guards to ever play in the NBA.
He's also an all-around good person, with a heart of a champion and a strong desire to succeed—both as a father and as a professional athlete.
Complaining is one thing, but I still maintain that AI isn't as bad as Kobe Bryant.
Yes, there was that whole hoopla over "practice," but we won't be getting into that today.
I digress.
Iverson is a hardwood hustler—he gets big boards and makes successful steals—and he also dishes out dimes with ease.
Granted, he's also a lot older than your average NBA guard.
But he also brings a whole lot more to the table than your typical pro player.
Career stats include 26.7 points per game, 6.2 assists per game, 3.7 rebounds per game, and 2.2 steals per game.
4. Leadership: Role Model to Younger Players on Team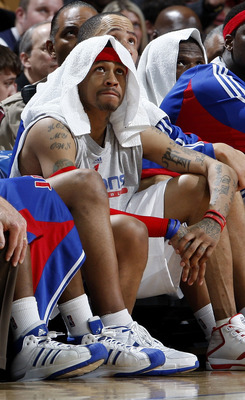 Laugh all you want.
Allen Iverson can absolutely be a role model and leader on nearly any given NBA team.
He'll get in a player's face and tell him to begin playing better; he'll get on the team about remaining focused; and he'll do just about anything possible to keep all the guys on the same page.
Through numerous years in Philadelphia, AI did just that.
He also did so in his stints with Denver and Detroit (come on, Memphis doesn't count; he only played in three games with the Grizzlies).
As stated earlier, I know Iverson has a not-so-good reputation; but a lot of that isn't completely deserved.
Iverson is still a leader—both on and off the hardwood—and would be a welcome addition in that regards to many NBA teams.
3. Scoring: Playing Consistently, Playing From the Heart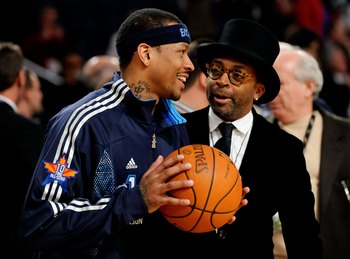 Scoring is one thing NBA guard Allen Iverson did with absolute style, fashion, and A-plus excellence.
The Answer WAS the answer when it came to scoring in the clutch.
Or scoring in general for that matter.
Iverson has also ALWAYS been a player full of heart.
In fact, I have no doubt former Houston Rockets coach Rudy T would welcome Iverson—with open arms—into the "hearts of a champion" club.
Four NBA scoring titles should say enough.
He has also been a part of representing the United States in Olympic competition as a member of the 2004 team that won the Bronze medal.
Oh yeah, I know it was already mentioned, but 11 All-Star appearances is impressive as well.
One thing is certain: Iverson plays fairly consistent basketball, and he definitely plays straight from the heart.
2. Bench Production: Being the Team's Answer When Called Upon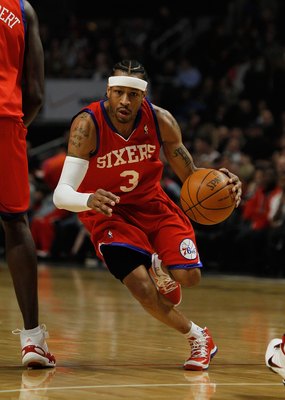 Questions obviously still remain on how Allen Iverson can produce as a bench player in the NBA.
I personally have no doubt he can handle it.
It will just take a completely different attitude and mentality for AI to succeed as a "role player."
Just look at the San Antonio Spurs for a prime example of star athletes taking the back seat—as in coming off the bench—in an effort to make the team better.
The same, although it's yet to be seen, may soon be said about Iverson as well.
Can AI step up and put up impressive numbers—all around production, including assists, boxing out, and playing defense—for an entire NBA season?
Only time will tell, but there's no doubt that Iverson would give a team an extra weapon of mass destruction to call off the bench.
1. Experienced Veteran: Nothing Can Replace 14 Seasons in the NBA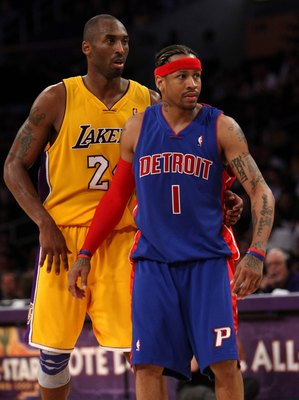 Along with 14 years of NBA experience, Allen Iverson is also an 11-time All-Star and won the NBA scoring title four times in his career.
Iverson also had four seasons in the NBA averaging over 30 points a game.
Pretty damn impressive.
I know these many not be numbers comparable to LeBron James or Michael Jordan, but experience speaks numbers.
Just as Shaq.
Once again, I am not trying to say that AI can automatically come into a team and be that answer needed to reach an NBA title.
But he can definitely help a number of teams.
IF, that is, Iverson decides to lace them up for one more season on the NBA hardwood.
Will we soon be looking at AI's 15th season in the pros?
Let's let this super summer pan out—from the upcoming NBA Draft to a roller coaster ride of free agency—and we'll take this one step at a time.
However, if you're asking: Can Iverson be a help to a NBA team in 2011?
The answer is simple: Yes…
*****
Denton Ramsey may be reached via email at denton.ramsey@gmail.com
Keep Reading