2010 FIFA World Cup: Who Are The Hottest WAGs and Fans in Group C Play?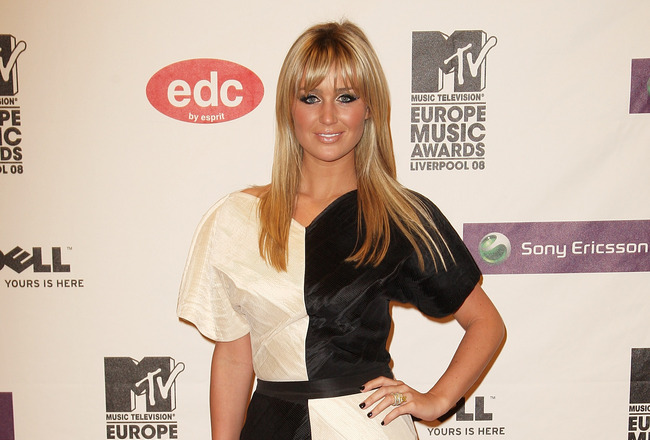 Congrats, Slovenia.
It appears that you're going to shock the world and come out of Group C as the No. 1 points leader.
England has had a far-from-satisfactory World Cup and could even finish fourth in the group on the field.
Thank goodness for the WAGs. Fabio Capello has banned the group from fornicating with their wives and girlfriends. The England national team coach said he thinks they'll be too much of a distraction.
Well, it's hard to argue with that assessment after some research.
Are the English WAGs the class of the Group C hotties? Can the Americans make a run at the title? Or are the Slovenians once again lurking in the shadows with the knockout punch.
You be the judge.
U-S-A! U-S-A!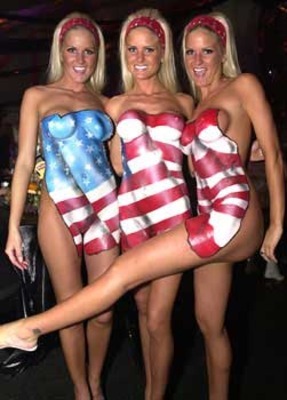 No bones about it. We're biased.
We want our WAGs to win and this sure is a solid start to prove our fandom.
It makes me want to break out into a chorus of Lee Greenwood.
Jamielee Darley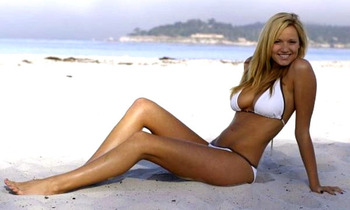 Jamielee is the girlfriend of Sacha Kljestan, who made the 30-man roster but not the 23-man.
She's a former volleyball player turned model who was the MVP of her high school team.
Jamielee Part 2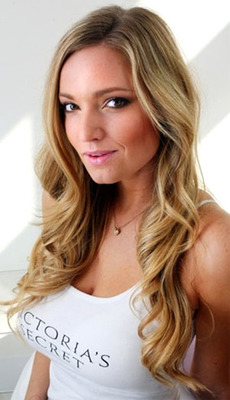 Jamielee was a finalist in the search for the next Victoria's Secret Angel in 2009, barely beat out by an equally beautiful (yet in our opinion, highly inferior) Kylie Bisutti.
Lucky for America's hopes in trying to win this WAG competition, she was the winner of Sacha's heart.
Bethany Dempsey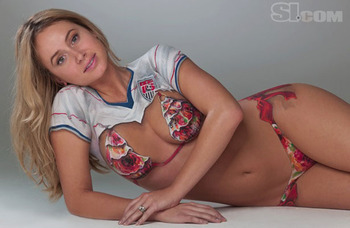 Clint Dempsey might have been close to a red card against Slovenia, but green means go here with his body-painted wife, Bethany.
Bianca Kajlich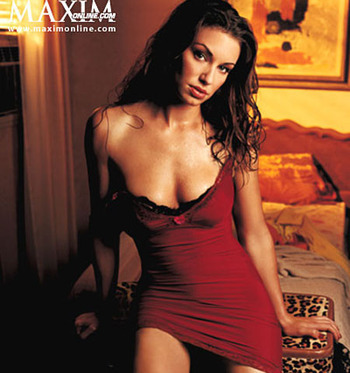 Landon Donovan is short and balding and, but he landed this beauty and then became so popular that he could dump her.
Salome Khorasanchi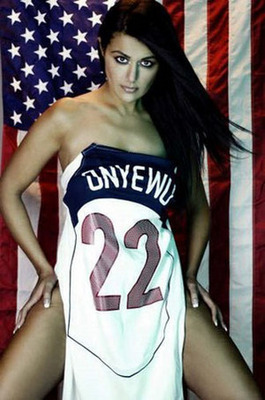 The girlfriend of Oguchi Onyewu has our vote for Woman of the Match.
Give that girl a Budweiser.
Go Algeria!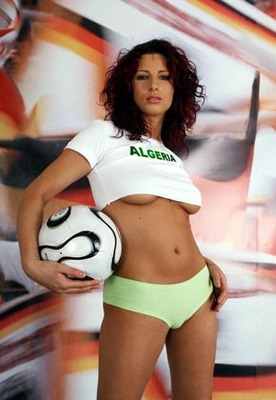 Is she from Algeria? Maybe.
Has she ever been to Algeria? Maybe.
And yet, she is quite effective with her body of work.
Samah Gahfaz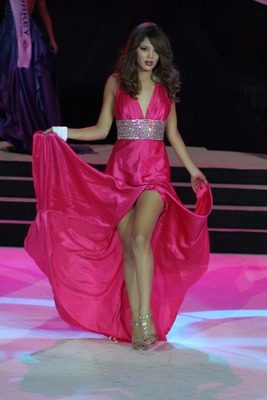 The former Miss Globe International is a huge soccer fan and one of the hottest women in her native land.
Algerian Trio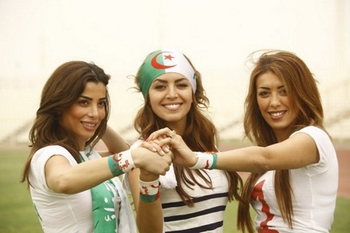 All for one, one for hot.
I don't know what they're pledging to do, but I want in.
Yay Slovenia!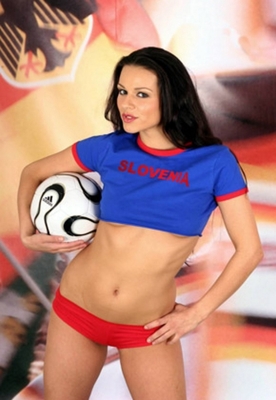 They're shocking us on the field.
She's just making us drool off the field.
Iris Mulej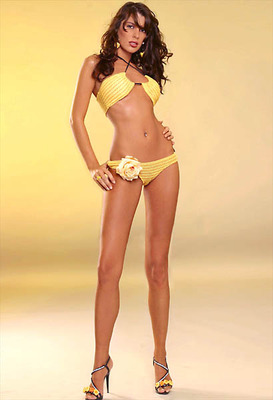 The former Miss Universe is one of Slovenia's most gorgeous people and a huge soccer fan.
Well, we know one of these things is absolutely true.
More Iris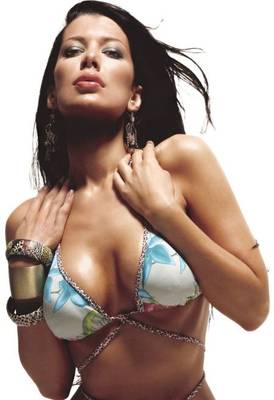 Iris actually has an IQ of 156.
No joke. Slovenian TV tried a show to prove models were idiots and she rocked their world.
Shade For the Smokeshow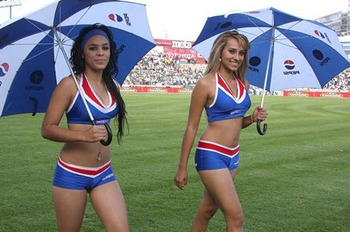 Yes, you're tan enough, ladies.
Well played.
Who wants a Pepsi?
Goal! Hooray for England!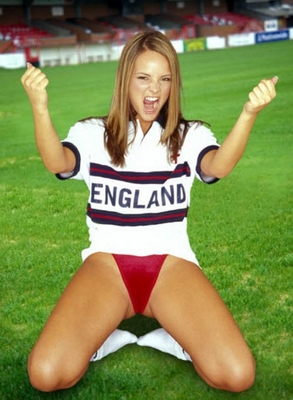 You've seen the rest.
Now prepare for the best.
These girls came to play.
Melanie Slade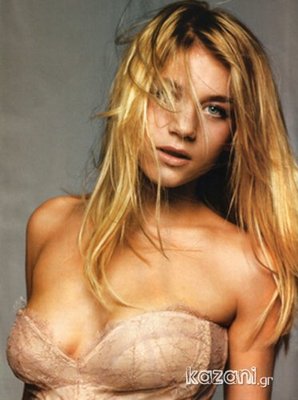 Theo Wolcott's WAG is begging for your vote.
Alex Curran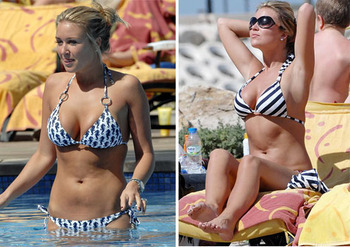 Steven Gerrard's wife is the classiest among the England WAGs, but she's still quite hot.
Here Comes the Sun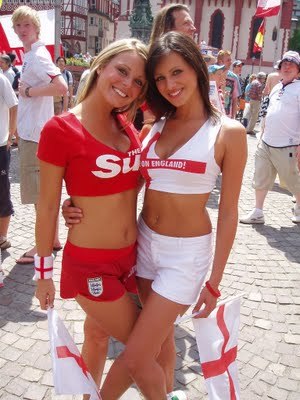 The Sun is one of England's top papers.
If these are paperboys, we understand why.
Carly Tucker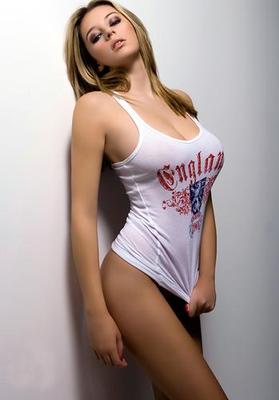 Carly is Joe Cole's girl.
Sorry, Joe. She belongs to the world now.
Chantelle Tagoe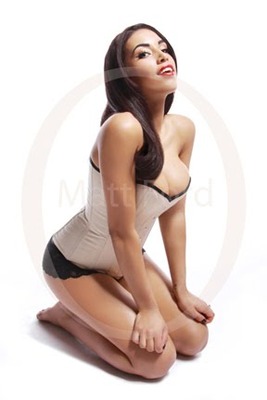 Chantelle is making a serious play to become England's smokiest WAG.
More Chantelle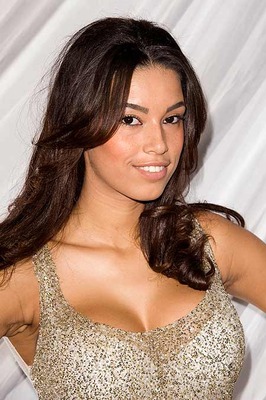 The fiancee of Emile Heskey is his biggest fan.
And we're you're biggest fan, Chantelle.
The Sexy English Thinker Soccer Fan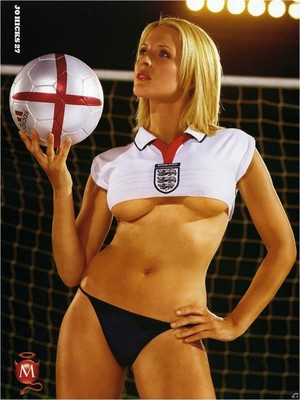 Yes, take a moment to ponder your vote.
It's tough. Iris is ridiculously hot, we know.
Tough call, tough call.
BLAM! Game Over!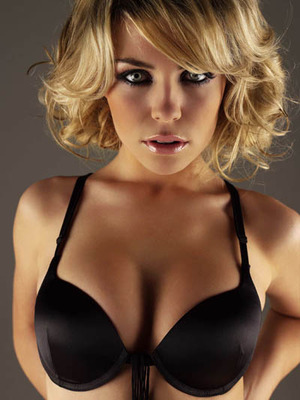 We were just kidding, Abbey Clancy.
Chantelle's a distant second to Peter Crouch's fiancee.
Abbey-licious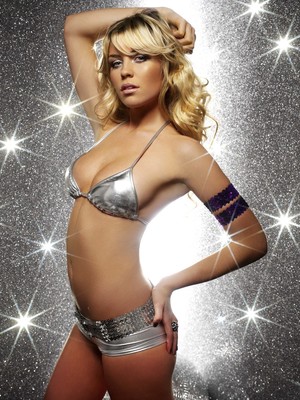 The reigning Bleacher Report WAG of the Week is disappointed in us that this was even a contest.
Abbey Painted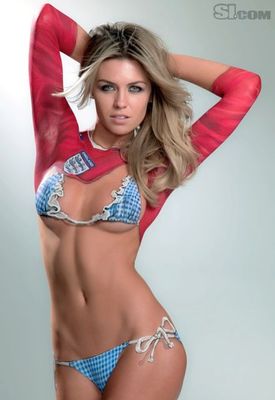 OK, stop it, Abbey.
You're just rubbing it in now.
OK, Don't Stop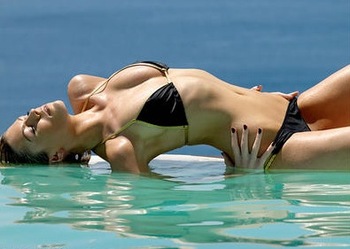 Did we say stop?
Um, my bad.
Make your case all you want, Ms. Clancy.
The Winner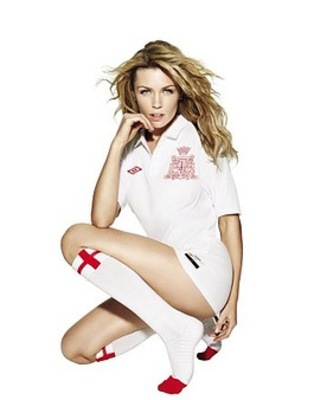 Not even close. Though that shot of Iris put Slovenia in the mix for sure.
They have salvaged the national pride.
You may have been shunned and kept away from your blokes in South Africa, but you have represented your people well.
The Runner Up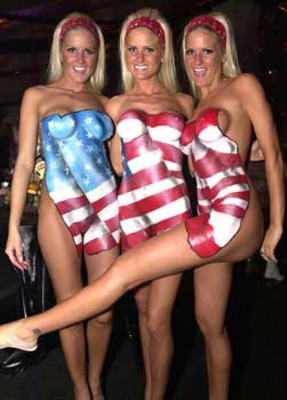 Listen, Iris was a plant. She's not really even a soccer fan.
Take your arguments up with Koman Coulibaly, Slovenia. We win. You're out.
Too many borderline WAGs, but you have this trio to thank for the late goal in injury time.
We're moving on!
U-S-A! U-S-A!
Keep Reading