2010 Wimbledon: Andy Roddick Leads American Men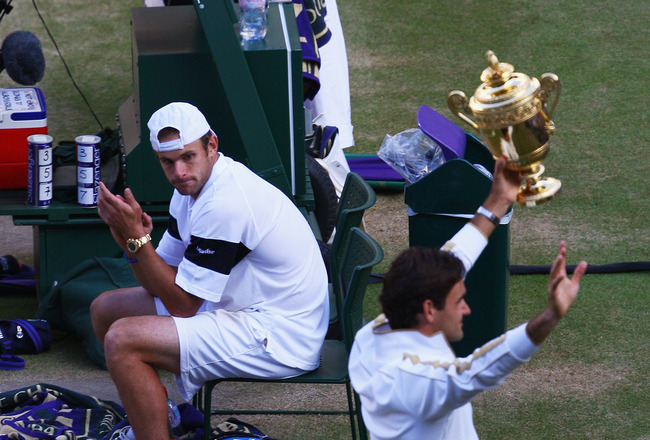 An American hasn't won a Grand Slam since 2003, when Andy Roddick won the US Open.
Since then, Rafael Nadal and Roger Federer have taken over men's tennis, as Roddick has been the only American to try to hang in the top 10.
That's 22 Slams without an American win.
Roddick, who came as close as anyone besides Nadal to winning Wimbledon since 2003, leads American hopes.
Andy Roddick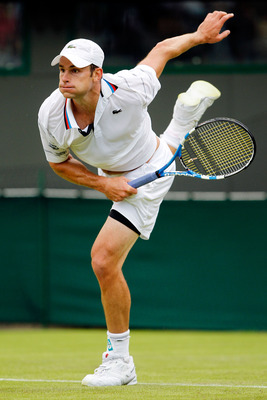 Andy Roddick leads the men in the Wimbledon dra,w ranked No. 7 in the world.
He comes in as a heavy favorite (behind Nadal and Federer) after losing to Federer last year in one of the greatest finals in the open era, in which he lost in the fifth set 16-14.
Roddick comes off a disappointing run in the French Open and will look to get his confidence back on a surface that favors his dominant serve.
James Blake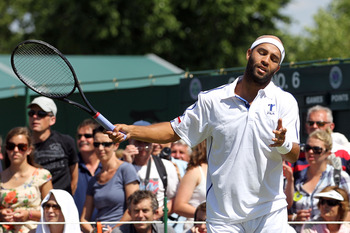 James Blake was thought by many to be the best chance at a tournament behind Roddick, but he continues to disappoint with his results. He has reached two semifinals in his last 12 Slams.
Blake faces a tough draw where he would have to beat players like Nadal, Andy Murray, Fernando Verdasco, and his fellow American John Isner that would have to be favored in this surface.
John Isner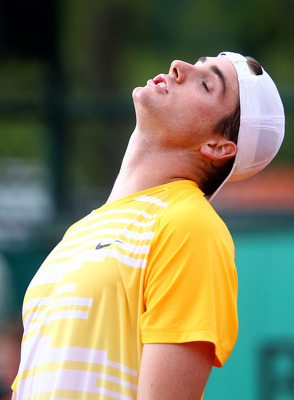 John Isner is beginning to shine on the men's side and enters the tournament ranked No. 19. The 6'7" American relies on his heavy serve to make it through games, which makes Wimbledon a prime tournament for him.
He has never gone beyond the first round in Wimbledon, but his game is coming together in a way that promises a deeper run in 2010.
Isner has been on a steady rise in play as he gains experience.
Robby Ginepri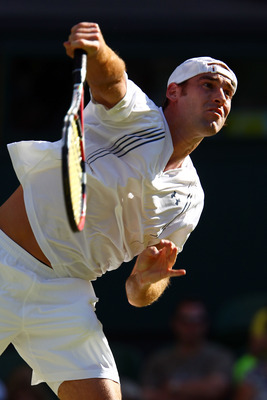 Ginepri was the last American man standing in the French Open before he was defeated in the fourth round.
Ginepri, however, has not advanced past the first round since 2004 and has never advanced past the fourth round.
Mardy Fish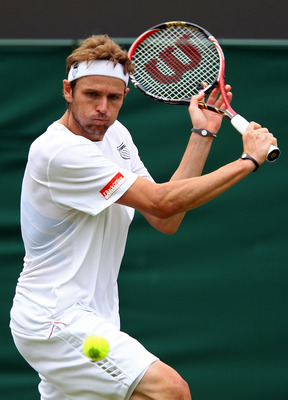 Mardy Fish is ranked 70th in the world and has never advanced past the third round in a tournament.
It is unlikely that the 29-year-old will break through against such a strong group.
Keep Reading