United States vs. Algeria 2010 FIFA World Cup: Key Matchups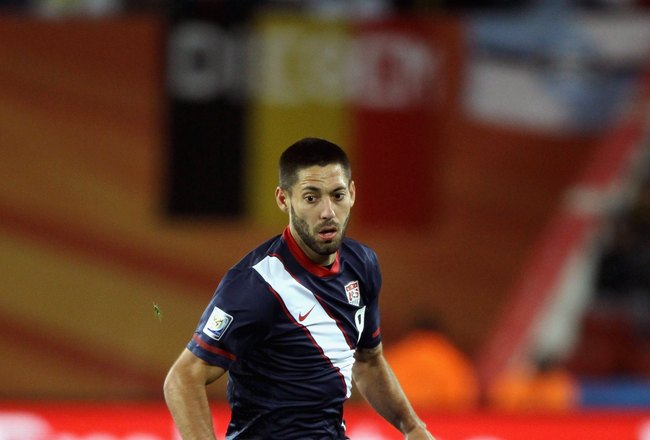 Wednesday's match between Algeria and the United States could be an instant classic.
Both teams can still make it to the round of 16 and each is coming off their best match of the tournament.
The US was able to tie Slovenia after being down 2-0 at halftime and almost had a chance to win. Algeria was a huge underdog against England but was able to keep a clean sheet and get the draw.
On paper the US appears to be the superior team, but the Desert Foxes will not go down easily.
Out of the 23 man roster, 17 of Algeria's players were born in France (France could have used them). Also, several of their players play in top flight European leagues.
Who has the advantages at each position? Let's take a look.
Defenders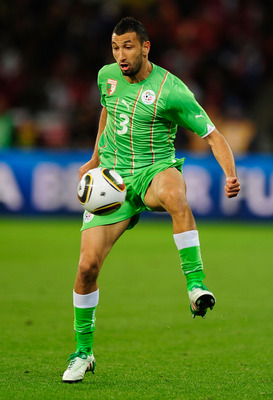 Something is seriously wrong with the US defense.
During the three goals the US has allowed in this World Cup, the defense was almost non-existent.
Steven Gerrard strolled right through the US defense for a goal and US defenders were badly out of place on Slovenia's two goals.
Clearly Oguchi Onyewu has not fully recovered from his knee injury and is struggling to keep his starting spot, which badly hurts the US' back four.
The strength of this Algerian team is its defense. The back four have only allowed one goal this tournament and the blame should really fall on the keeper.
Portsmouth player Nadir Belhadj was a nightmare for England all day as he made run after run on the left side. Center back Madjid Bougherra kept superstar Wayne Rooney off the score sheet and will try to do the same against Jozy Altidore.
Advantage: Algeria
Goalies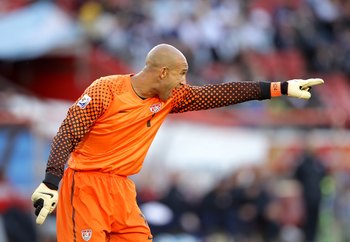 Algerian goalkeeper Rais M'Bolhi had his second career cap for Algeria against England and played very well.
M'Bolhi started over Faozui Chaouchi, who let up an easy goal in Algeria's 1-0 loss to Slovenia, and he will likely start against the US. He will need to have another stellar match between the pipes for Algeria to earn the win.
Tim Howard had no real shot at stopping Slovenia's two goals. The US defense gave too much space to Slovenia's first scorer. Then Oguchi Onyewu kept Zlatan Ljubijankic onside as he put the ball in the net.
Howard still remains one of the best keepers in the world and will have a chance to show it on Wednesday.
Advantage: US
Midfielders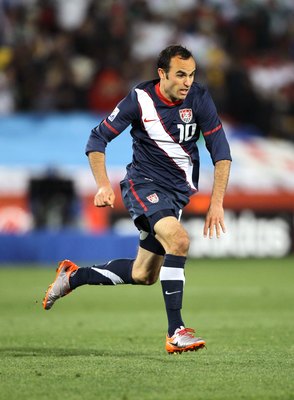 The orchestrator of the Algerian offense is Karim Ziani.
The 27-year-old is used to playing in big-time tournaments as he has played in the Champions League with Marseille and Wolfsburg.
Ziani led the Desert Foxes in scoring during qualifying and is the Algerian's main threat on offense.
The US is still desperately searching for a second center midfielder to help Michael Bradley.
The US has tried Ricardo Clark, Jose Torres, and Maurice Edu, but none of them have seemed to work. Look for Brazilian-born Benny Feilhaber to get an opportunity against Algeria.
Landon Donovan got his first goal of the 2010 World Cup against Slovenia. Donovan will need to be dominant against Algeria if the US is to win.
Advantage: US
Forwards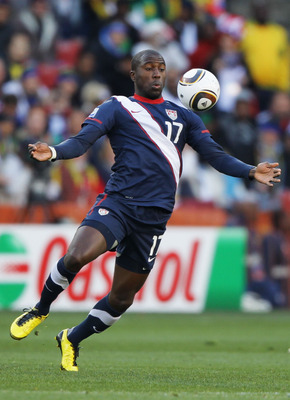 Jozy Altidore will be without usual starter Robbie Findley up top because of yellow card suspension.
The US can go with the "Twin Towers" strategy of Altidore and Edson Buddle or go with a more complementary forward in Herculez Gomez.
Algeria has not scored a goal in the 2010 World Cup. Not a good sign.
Advantage: US
Coaches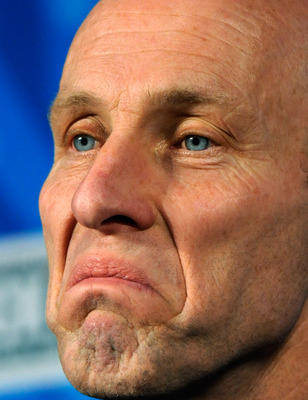 US head coach Bob Bradley must have had one hell of a halftime speech against Slovenia.
The US was a completely different team in the second half and dominated the play.
But the US has gotten into a pattern lately of starting off sluggish in matches this World Cup. One has to wonder why Bradley's men have struggled so much at the beginning of matches.
Rabah Saadane is a national hero in Algeria.
Not only did Saadane lead the Desert Foxes to the 2010 World Cup by stunning archrivals Egypt in a playoff, he was the manager the last time Algeria made the World Cup—1986.
Advantage: Algeria
Keep Reading

United States (National Football): Like this team?