NBA Trade Rumors: The Truth About Chris Paul and Other Stars on the Move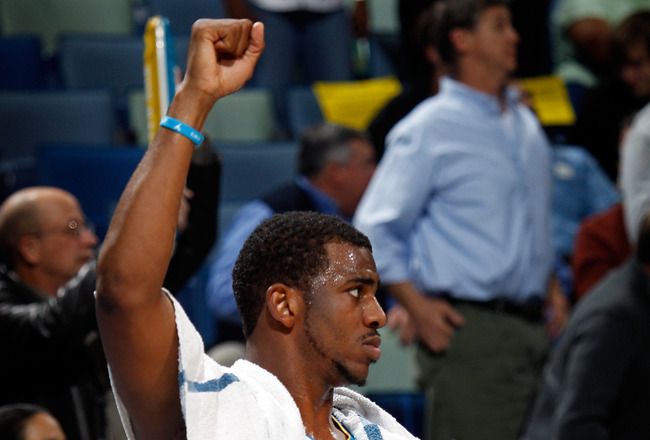 The NBA draft is Thursday. As the date approaches, trade talks are heating up like never before.
The draft is the team's last chance to make drastic moves to attract big names after July 1. For others, it's simply an opportunity to unload bad contracts and unwanted players for draft picks.
The draft isn't motivating all the talk. We're simply getting closer to July 1, and the flood gates opening. So teams are starting to reveal their game plans a bit.
That could mean some drastic packing for these 10 players.
Chris Paul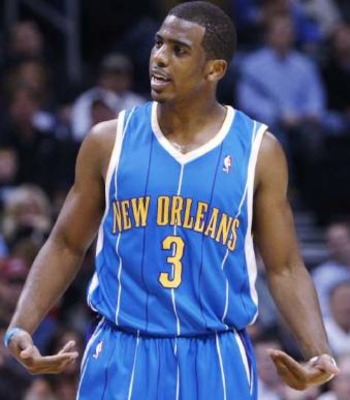 It seems ridiculous to think, but CP3 could actually be headed out of New Orleans.
According to Yahoo! Sports, CAA power broker William Wesley is calling around to NBA executives telling them that landing Paul could tremendously help their chances of landing Paul's buddy, LeBron James.
The strange part is that the Hornets apparently don't want to deal CP3—at least the new owner doesn't. But Gary Chouest isn't in charge yet; George Shinn is still the man.
Until that changes, there will be plenty of pursuers.
People in Cleveland think Byron Scott can attract Paul to Cavs Land, thus keeping LeBron.
New Jersey is offering Devon Harris and the No. 3 pick, according to the New York Daily News.
New York and Chicago are also said to making inquiries, though giving them the value is going to be tricky.
Portland is interested, and Memphis thinks they can get in the conversation by offering ...
O.J. Mayo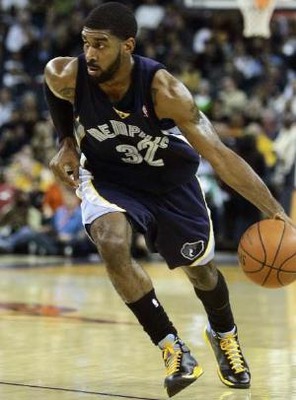 ... yes, O.J. Mayo.
It's not even that the Grizzlies have soured on the former USC guard.
There's just a sense that Memphis wants to become a bigger player and want to keep Rudy Gay. There's a sense that owner Michael Heisley thinks he can get that done by landing CP3.
Heisley came out Monday night and told the Memphis Commercial Appeal that he did inquire about Paul's availability but that Mayo was not offered up.
Andre Iguadala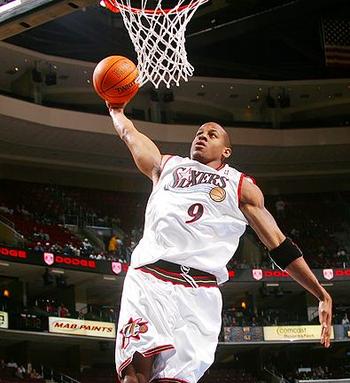 Another AI falling out of favor in Philly?
The feeling is that Andre Iguadala is too much like Evan Turner, who is increasingly looking like the pick for the 76ers.
Turner is the cheaper alternative and the better all-around version of AI.
But who wants him? He has four years and $56 million left on his contract.
A draft day deal with Milwaukee is the latest rumor.
Danny Granger For Jonny Flynn?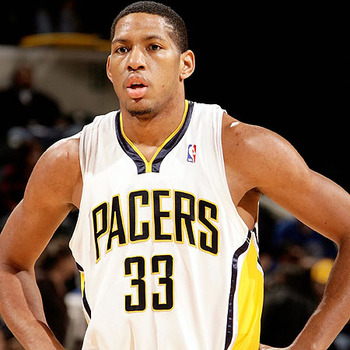 There's a lot of talk that the Minnesota Timberwolves want another high draft pick.
That scuttlebutt has morphed into a massive deal where the Wolves would send Jonny Flynn and their Nos. 16 and 23 picks to Indiana for the No. 10 pick and Danny Granger.
OK, I get that Flynn is not happy there with the triangle offense, and the Wolves aren't happy with him.
I know the Pacers want to get rid of some contracts, but do you really want to get rid of a 24-point-a-night guy?
If you're Minnesota, do you really want to take on four years and $49 million worth of Granger?
It just doesn't add up.
Hedo Turkoglu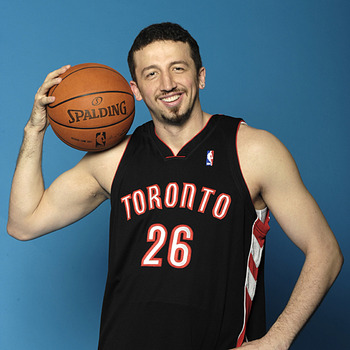 He wants out of Toronto. He has said he wants to go to Sacramento (by the way, why do owners get buzzed for mentioning wanting players but players don't get fined for saying they want teams?)
The Kings shipped out Andres Nocioni, in theory opening a hole for Turkoglu to slide into.
Nothing will happen here until well after the draft.
Tayshaun Prince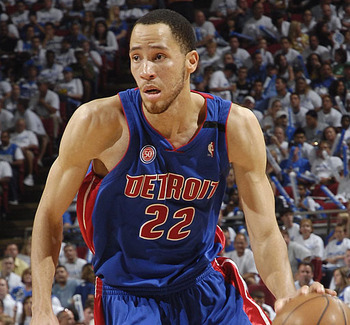 Prince was being discussed in a move to the Kings to land the Pistons the No. 5 draft pick.
That talk heated up when DeMarcus Cousins' camp was quoted saying he'd most love to end up in Detroit.
But the buzz is slowing on this talk. The Kings apparently want to stay put at No. 5.
The idea is not dead, but there would likely need to be a three-way deal to get Prince and Turkoglu to SacTown, with the Pistons and Raptors landing value.
There's talk that Jose Calderon or Jarrett Jack could head to Detroit with the Raptors getting money and draft picks.
Corey Maggette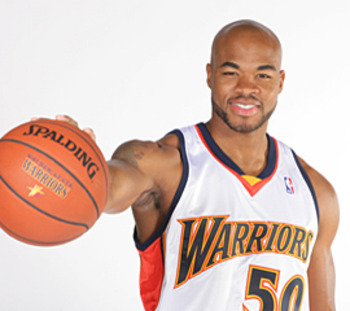 I put this out there a few days ago in my dream scenarios article. Corey Maggette is a contract that needs to be moved out of Golden State.
The Milwaukee Bucks apparently want Maggette to take on his three years and $31 million.
According to The Journal Times, the Bucks are offering center Dan Gadzuric (one year, $7.4 million) and Charlie Bell (two years, $7.9 million).
Leandro Barbosa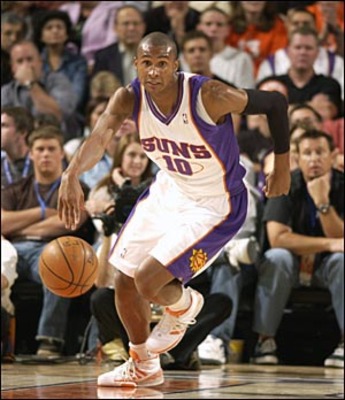 The Suns guard is said to be bait to get David Lee to Phoenix if Amar'e Stoudemire doesn't re-sign with Phoenix.
The thought is that the Knicks do a sign-and-trade and send Lee to Phoenix for Barbosa.
Barbosa is owed $7.1 million this year and has a $7.6 million player option for next year.
Richard Hamilton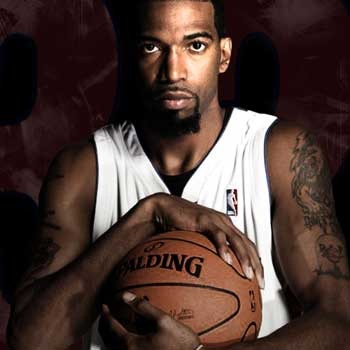 The Knicks are reportedly getting antsy in their pursuit of LeBron James, so there's rumors that they're chasing some big names ahead of July 1 to sex up their pitch to The King.
Hamilton is the first rumor. A draft night deal for the shooting guard is the latest buzz. The Knicks would take on three years and $38 million.
I just don't see what the Knicks could give back to Detroit that would be value enough.
Tony Parker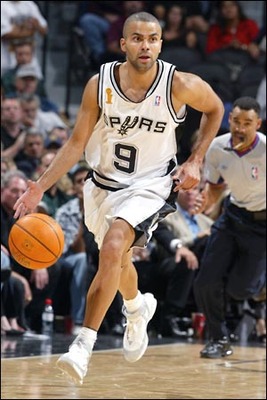 This rumor is heating up again in the same vein as the Hamilton talk.
The Knicks have been rumored to be after the Spurs guard for some time, and with George Hill coming on in San Antonio, Parker is seen as expendable with his $13.5 million only on the books for 2010-11.
If the Knicks offered up their second-round picks this year and a future pick, this may be doable. I like this a lot more than Hamilton.
Keep Reading