NBA 2010 Mock Draft: Why DeMarcus Cousins Will Go Before Derrick Favors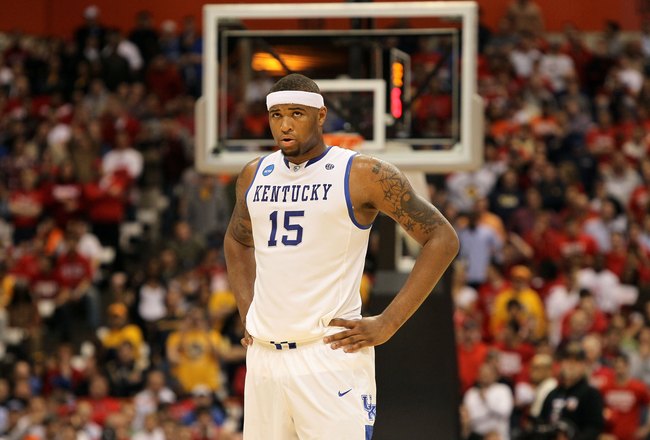 Now that the NBA draft is set with what teams are picking were it is time for installment number two of who is going where. Players have been gaining draft stock while others having been losing ground.
What is certain is that Washington better go with John Wall or get ready for this to be the biggest mistake since Sam Bowie and Michael Jordan. Washington won't slip though and could be drafting the next Magic Johnson.
It's all a guessing game until the first team is on the clock though and there are many questions on which freshman big man should go first between DeMarcus Cousins and Derrick Favors. Also, Daniel Orton's lottery stock has dropped him to the later first round which is a good sign for anyone who was going to take a gamble on him in the first 10 picks.
Still Kentucky will have five players taken in the first round of this years draft which speaks volumes for their program.
No one has the answers to the draft but many have predictions as to what is the best solution for their team.
1. Washington Wizards: John Wall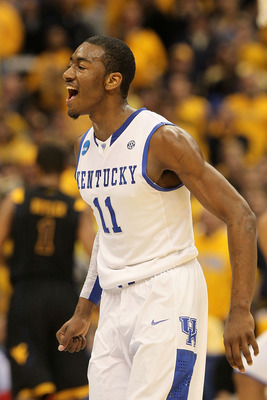 All signs are pointing up for this young man. John Wall is may have the most athleticism coming out of this draft and maybe the best we have seen in the past couple drafts.
Nothing has changed nor will it change when it comes to drafting this talent. He will remain the No. 1 player on all draft boards until draft day. You can't miss on John Wall if you are Washington.
2. Philadelphia 76ers: Evan Turner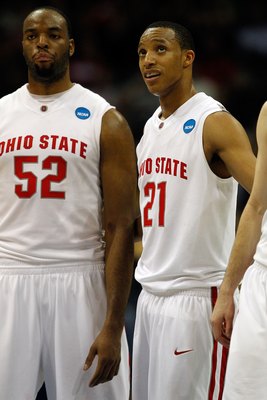 Turner is not a bad fit in Philly. The question is what do they do with him? He can play small forward, point guard, and shooting guard. Andre Iguodala is mostly stuck at the shooting guard so I would say draft Turner anyways and put him at the small forward.
Turner needs to add a little weight but other than that he has no major down falls. He is an aggressive player with good shooting ability. Turner has plenty of upside which makes him a great pick at No. 2.
3. New Jersey Nets: DeMarcus Cousins
Cousins is one of the best in the business at his position. Other than his attitude he comes as the most NBA ready player. He rebounds in double digits and has incredible touch on his shots that you don't typically see out of a big man.
Reports have been heard that Cousins challenged fellow power forward Derrick Favors to a game of 1-on-1 and Favors camp declined the game. You can read in to that as much as you want but I think most people know where I am going with that.
4. Minnesota Timberwolves: Wesely Johnson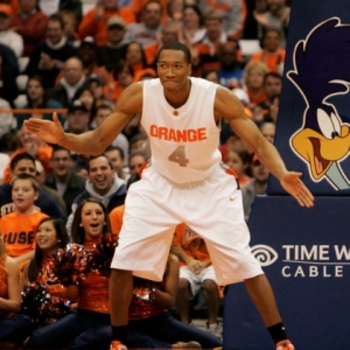 Wesely Johnson reminds me alot of Evan Turner actually. They have the same athletic build and have the same slashing ability making them quite dominant players at small forward.
Johnson has to work a little on his defense but come on who really plays defense in the NBA anyways, right?
5. Sacramento Kings: Derrick Favors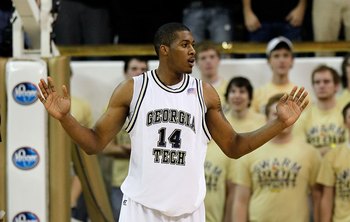 I basically switch Cousins with Derrick Favors due in large part because I think Favors is tremendously overrated. Favors didn't do much with his first season on campus and I was not overly impressed by him in game situations. Favors is a big body however with much upside and great rebounding ability.
6. Golden State Warriors: Greg Monroe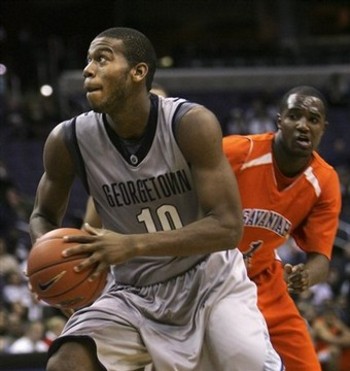 Greg Monroe will fit in perfectly with Don Nelson's style of play. Monroe plays with very active hands and will be a huge contributor down in the post.
7. Detriot Pistons: Cole Aldrich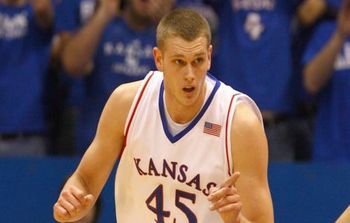 Cole Aldrich has a variety of skills and is an excellent defender. He is very good at clogging the middle and altering shots in the lane. He can play both ends of the floor which is also a plus for a big man.
8. Los Angeles Clippers: Al-Farouq Aminu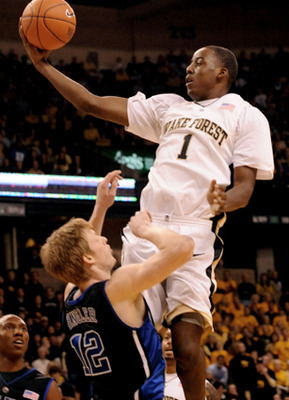 The Clippers are in need of a small forward and Aminu could be their man. Aminu is a very athletic player that will fit in with a very athletic team.
9. Utah Jazz: Ekpe Udoh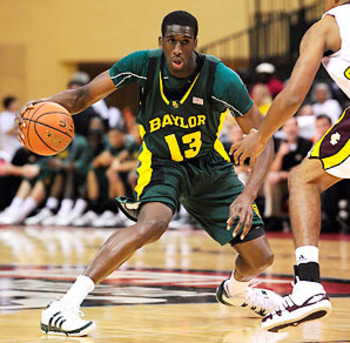 Udoh is a long athletic player. He is a big time shot blocker with tons of upside look for this to be a very good pick for the Jazz.
10. Indiana Pacers: Ed Davis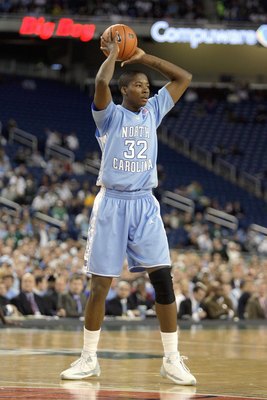 Ed Davis another very athletic big is a great talent. He could help with the scoring and take some of the pressure off of Danny Granger.
11. New Orleans Hornets: Hassan Whiteside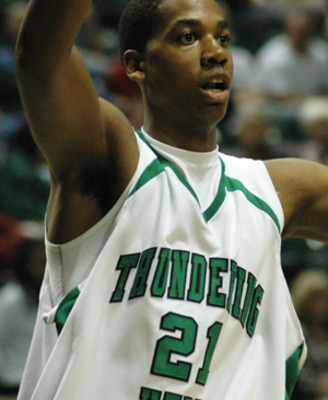 The Hornets need some help in the post and Whiteside could provide just that. The guards are set in New Orleans and a big man is just what they need to get into the Western Conference playoffs.
12. Memphis Grizzles: Xavier Henry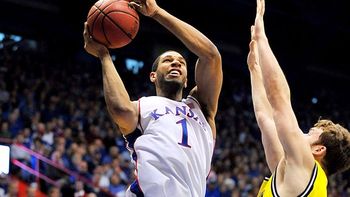 Henry has alot of maturing to do but will help the Grizzles outside shooting tremendously. After a couple years of playing in the NBA Xavier could turn into quite the NBA player.
13. Toronto Raptors: Daniel Orton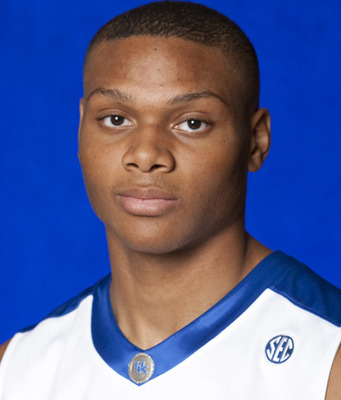 Orton is a great pick for the Raptors especially since they are likely losing there stud athlete in Chris Bosh. He is a huge rebounder and great shot blocker. Orton's presence in the lane will be felt.
14. Houston Rockets: Eric Bledsoe
Bledsoe is a flashy guard with tons of speed. He explodes on the court and reminds me a little bit of Ty Lawson. Bledsoe like Orton is still young though and has some growing up to do.
15. Milwaukee Bucks: Tiny Gallon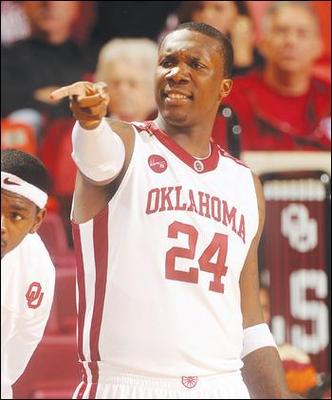 There is nothing "Tiny" about this big man. The Bucks lack in the post and Gallon could be an amazing choice at the no.15 pick for the Bucks.
16. Minnesota Timberwolves: Paul George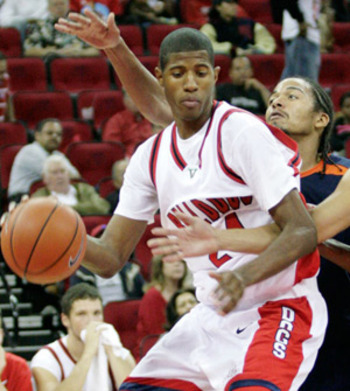 Paul George is a great three-point shooter and would help spread the floor to open up the paint for the bigs. Shooting is pivotal in the NBA and if George can be consistent then he would be any teams jackpot.
17. Chicago Bulls: Solomon Alabi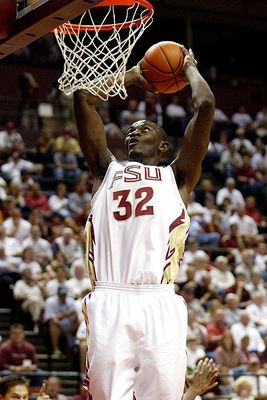 Can't do any better than a 7'1" center and Brad Miller is not the answer in Chicago. Alabi has some work to do but would be a nice pick for the Bulls. He won't be a huge presence to start his career but he has the ability to transform into one.
18. Miami Heat: Luke Babbitt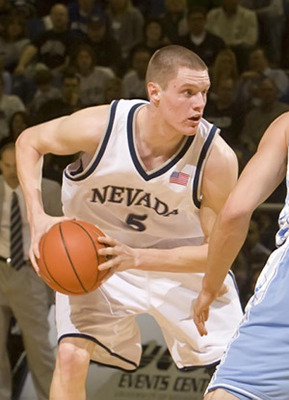 Babbitt has amazing shooting ability and would help to spread the floor offensively for the Heat. Dwayne Wade would also like to have some scoring help I'm sure and that is exactly what Babbitt is.
19. Boston Celtics: Terrico White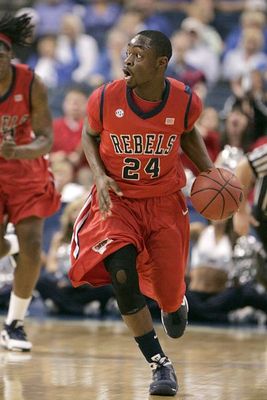 White is an amazing scorer which would help the aging Boston Celtics. With the thought that Ray Allen may be out in Boston, White would be a great fit to take his place.
20. San Antonio Spurs: Gordon Hayward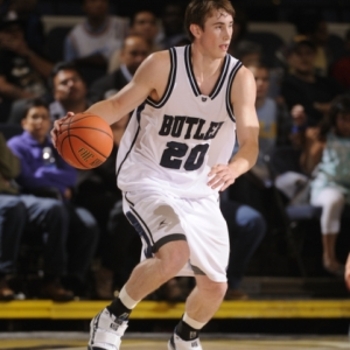 Gordon Hayward is a typical Spur player. Fundamentally sound and a terrific team player. Hayward also has a great mid-range game.
21. Oklahoma City Thunder: Patrick Patterson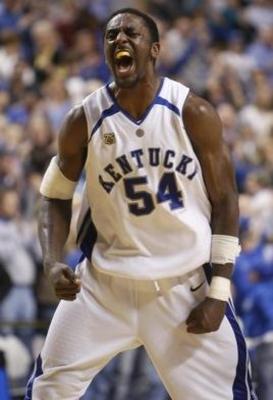 Tremendous work ethic, great scorer and an amazing rebounder are the three main reasons why I would choose Patterson. The Thunder need a big man to help in the paint and Patterson would be a good fit.
22. Portland Trail Blazers: Damion James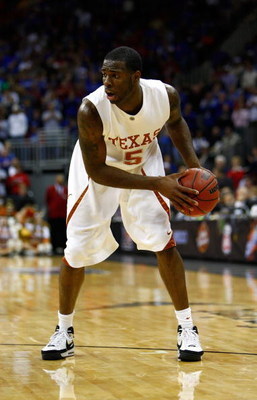 James works hard and is an amazing talent. He is a leader and has the ability to be a high scorer. All in all a good fit in Portland.
23. Minnesota Timberwolves: Jordan Crawford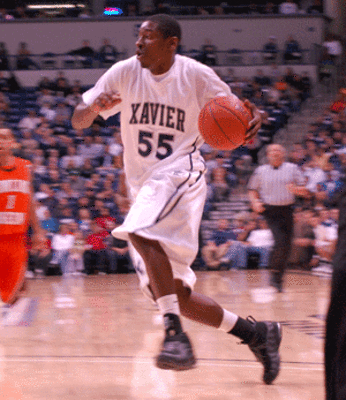 Crawford could be one of the most athletic players in the draft and is a big time slasher that finishes around the hoop. Maybe one day Crawford will make it a regular thing to dunk on LeBron.
24. Atlanta Hawks: Stanley Robinson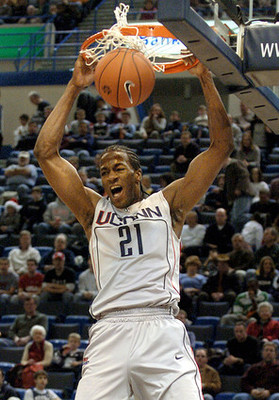 Stanley Robinson could be a little bit of help for the Hawks in the paint. He brings size to the table and is an effective rebounder. I am convinced that Robinson will be able to thrive in the NBA.
25. Memphis Grizzles: Avery Bradley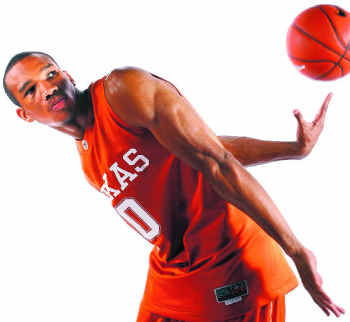 Avery Bradley brings the same things as Xavier Henry to the table. Extremely quick and athletic but still needs some maturing as a player. He has the ability to be affective at the next level.
26. Oklahoma City Thunder: Devan Ebanks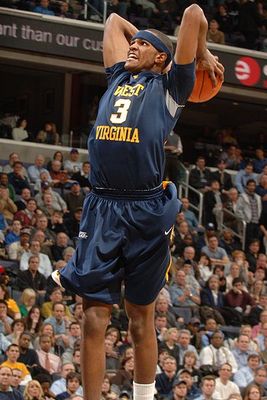 Ebanks another top tier athlete would be a huge fit in Oklahoma City and would be a great playmaker coming off the bench behind Kevin Durant.
27. New Jersey Nets: Sherron Collins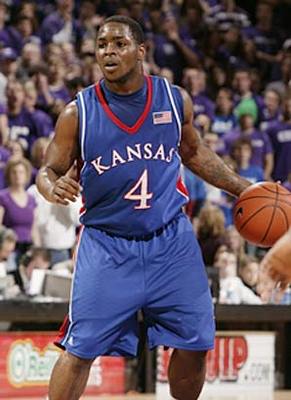 Collins would be a lot of help for the Nets. The most attracting aspect to Collins is his leadership. He is very quick and puts his teammates in a great position to score.
28. Memphis Grizzles: Quincy Pondexter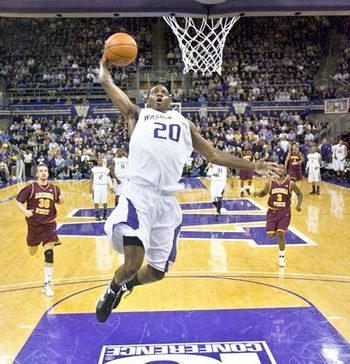 Pondexter has great work ethic and maybe a great role player throughout his career. He has the ability to get in the paint and score which makes him very lethal for any defense.
29. Orlando Magic: Dominque Jones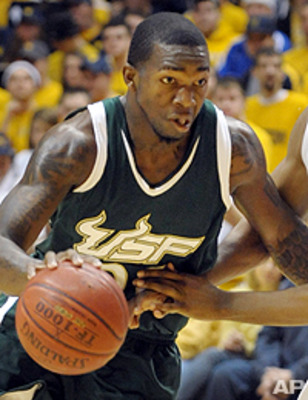 Jones scored 25 points or more in 11 games last season which would be a very sexy pick for the high octane offense of Orlando. The Magic would love to get there hands on this player.
30. Washington Wizards: James Anderson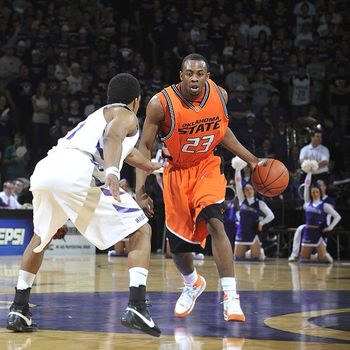 Rounding out the first round of the draft would be James Anderson. I believe that he would be a great fit in Washington. I also think he will be the best available on the draft board by the time this pick rolls around.
Keep Reading