Cincinnati Reds: Five Reasons Gary Matthews, Jr. Is a Bad Idea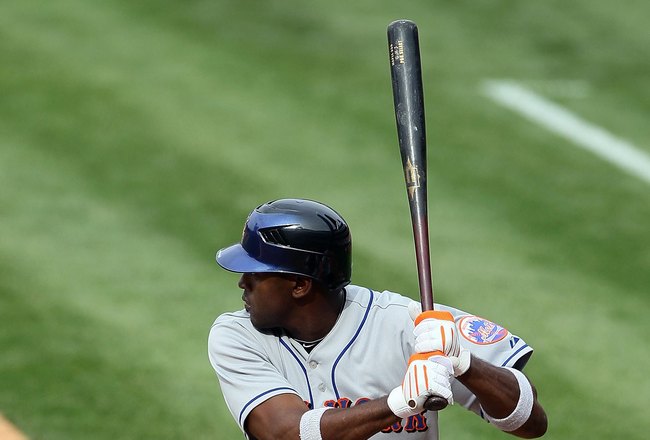 Gary Matthews Jr. has agreed to terms on a minor-league deal with the Reds. Matthews had a big year for the Texas Rangers way back in 2006. That year he put up .313/.371/.495/.866. The LA Angels then swooped in and signed Matthews for a huge deal.
Matthews' big year in 2006 skewed his career numbers, but the Angles ignored that and tried catching four years of lightning in a bottle. It didn't work out.
After three disappointing years, the Angels ended up getting the Mets to take him as insurance for Carlos Beltran. Recently, the Mets cut ties with Matthews.
Here is why he is a bad idea for the Reds.
Age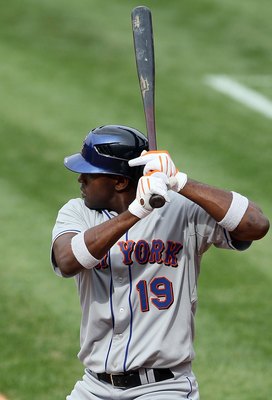 Matthews is old. At age 35, there is not a good chance that he can improve on his 2010 numbers with the Mets. So far, he has put up this: .190/.266/.241/.507.
When ballplayers turn 35, they don't tend to get better. In fact, they rarely do. There are any number of minor league players that can put up stats like the ones above.
He does nothing well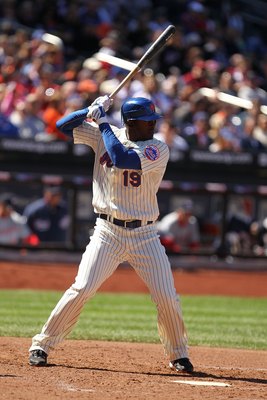 He is not a good pinch-hitter. His defense is below average. His arm is not special. He will take the wrong routes to balls on occasion. He won't hit many home runs. He isn't especially fast. He may be able to get to third on a single, but he won't be stealing any bases.
There is no reason Matthews should be on a big-league club.
Young players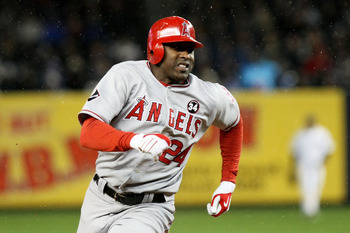 If Matthews is your fifth outfielder, he may be tolerable. However, Dusty Baker will likely find at-bats for him. That means guys like Drew Stubbs, Chris Heisey, and perhaps even Jay Bruce would be losing at-bats and development time.
Chemistry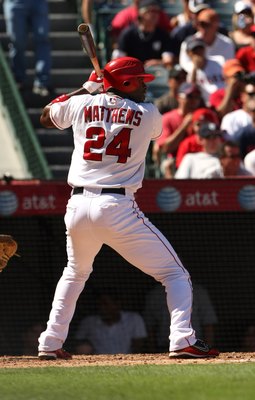 Matthews will be grumbling for playing time at some point. He won't want to be sitting on the bench while better players are on the field.
The Reds have good chemistry now. Adding Little Sarge is playing with fire in the clubhouse.
Not needed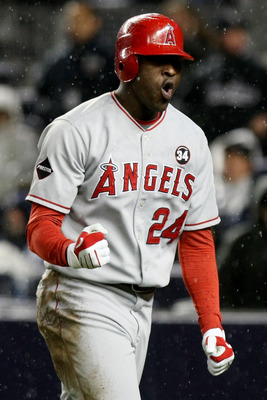 Matthews offers nothing to the Reds that they don't already have. They have decent bench players in Laynce Nix and Miquel Cairo. They have outfielders who are better than Matthews now in Jonny Gomes, Jay Bruce, and Drew Stubbs among others.
They won't have to pay him much, but there is just no point in signing Matthews.
More baseball articles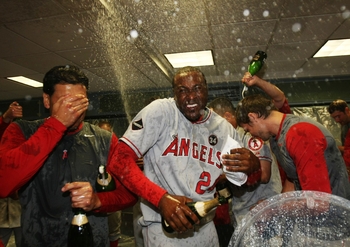 What do you think of this move? While you're thinking about that, here are more baseball articles to check out:
Here is why we should not care about Pete Rose's alleged cork bats.
Here is a list of no-hitters and near no-hitters in 2010.
Here are five possible destinations for Roy Oswalt.
Here are five reasons why Ken Griffey, Jr. retired.
Here are five reasons why Derek Jeter won't break Pete Rose's record.
Here are some reasons why Orlando Hudson's racism claims may have been wrong.
Here are some reasons why the Ryan Howard contract may not have been wise.
This article wonders if Adam Dunn can play a competent first base.
This article debates if Jeter can break the record.
Keep Reading

Cincinnati Reds: Like this team?