10 Possible Tiger Woods Porn Spin-offs: Mistress Edition
By now, everyone knows what Tiger Woods did, so I will not waste my time explaining why I think he should have a series of porn movie spin-offs.
This was bound to happen Mr.Woods. What happens when a celebrity has a secret and it gets out? They make a sex tape. But in his case, a series of porn movies starring his mistresses.
I have to admit, if Tiger were to see this article, he might truly consider it. I mean, most of his sponsors have already rolled out, so why not make a few extra bucks on the side from porn, a 13 billion dollar a year industry?
Here are the 10 best spin offs for a Tiger Wood mistress porn spin-off series.
Enjoy!
Begin Slideshow

»
Ok, so not all of these spin-offs are fake. In fact, Joslyn James starring in the 11th Hole was where the idea for a series of porn movies started.
The title is a pun, 11th hole = 11th mistress. But my favorite part about this porn movie cover is that all the sexts Tiger shared with Joslyn are revealed in vivid detail.
Apparently, they did not realize that everyone who owns a computer, cell phone, or television has already read all of the sexts.
Nothing more to say, the title speaks for itself.
Who better than Devon James, the woman claiming to mother Tiger's child, to star in this instant classic?
The were two reasons why I chose Jaimee Grubs to star in Bootyshack, like Caddyshack, get it? Anyways, one reasons was because of her beautiful backside.
While the other reason, well, let's just say Tiger had several mistresses but only one true booty call.
What is the one thing you tell a girl when you want her to continue to fall for all your deception?
"Quiet and secretively we will always be together"
Thanks for the text Tiger.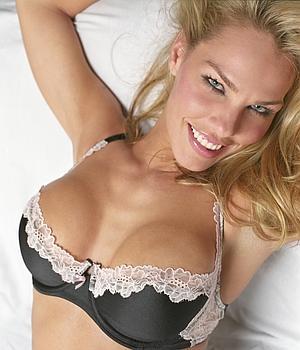 A simple match here. I took a good golf movie, The Legend of Bagger Vance, and I change the words around to sound dirty.
I would not have chosen such a dirty title if they had more golf movies to chose from but my list of golf movies was running dry.
At least we all get to stare at Cori a little longer.
How about using one of the most famous porn movie title, Debbie Does Dalls, of all time with a Tiger twist?
Works for me.
Loredana Jolie once said Tiger "likes role-playing, he likes to be the guy in control and wearing a suit while there are girls performing girl-on-girl and guys entertaining guys."
I think that explains why she would be in this movie.
Ok, so the title is weak but think about it for a second. Kalika Moquin was the third mistress to be found out in the scandal, that makes the title more relevant.
Besides, what happens when you shoot a triple bogey? If you are Tiger Woods, then you go back to the hotel, call Kalika, and have a great time.
If you are me, than you break your club and quit golf forever or until the next time you play.
I just could not resist using The Masters for this movie. It feels bad to use such a great sporting event for a porn movie but I had to include three women for this porn spin-off.
I could have called it The US Open but that would be too raunchy of a pun for anyone to not see.
With a front side like that, who cares what is going on behind her?
But then again, I find this and I stand corrected.