Top Five Chicago Cubs Who Could Be Traded By MLB's Trade Deadline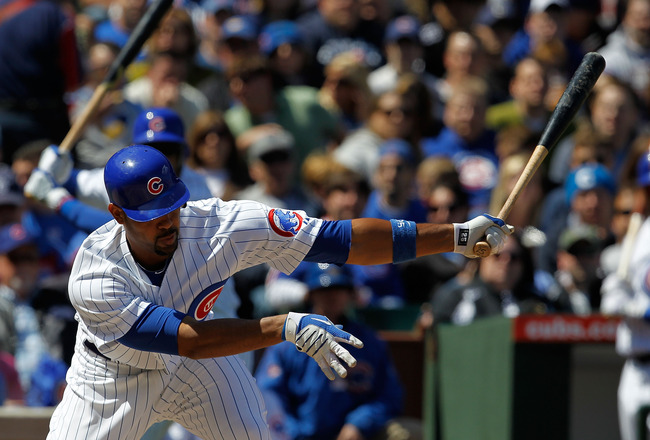 It's the start of the summer solstice, so it's getting hot. OK...not that kind of "hot", but...well, I admit it — the pic is just a gratuitous photo to get your attention.
But it is June 21, and the Chicago Cubs sit seven games behind the division leading Cardinals, in third place at 31-38. It's no longer early, and it's no longer too soon to panic.
Now before we get caught up in unrealistic proposals here, let me start by saying that Alfonso Soriano is going nowhere. As much as the Cubs would almost certainly love to dispose of the remainder of that $136 million contract, it's not even worth talking about.
Likewise, nobody wants Aramis Ramirez, who makes a lot of money, gets hurt every year and is off to his worst start ever.
Even someone like Carlos Silva, who is enjoying an almost astounding revival with the Cubs, is probably too rich for most teams blood, especially teams that don't believe he can sustain this pace.
Meanwhile, forget about guys like Chad Tracy, Mike Fontenot and the like. They don't make enough money nor would they garner enough in return to be of interest.
So that leaves, in my estimation, five players who might be of interest should they be made available on the trade market to contending teams. Let's take a look at each player and where they might be headed.
Ted Lilly — New York Mets?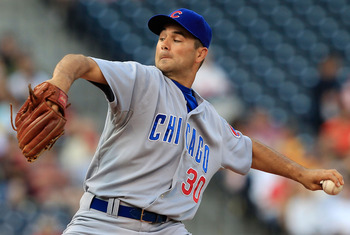 The left-handed starter, nicknamed "bulldog," has been outstanding for the Cubs in what was one of Jim Hendry's best signings ever.
In this, his fourth and possibly final season with the team, he has pitched inconsistently since returning from injury. However, his next to last start against the White Sox almost produced a no-hitter, so he will be in demand as teams search for pitching help.
If the Cubs are indeed out of the race and have no intention of re-signing Lilly, they would be motivated to move him for a couple of prospects.
So who could Lilly end up going to? The Mets may be dangling their top prospect, Wilmer Flores, or outfielder Fernando Martinez, especially if they are rebuked in their efforts to acquire Cliff Lee or Roy Oswalt.
The Red Sox, Dodgers, Phillies, Rangers and now the Tigers, after demoting Rick Porcello to the minors, will all be in competition for the services of a starter, so there should be plenty of suitors.
Kosuke Fukudome — Boston Red Sox?
Where there's smoke, there's usually fire. I know the Sox recently rebuffed the Cubs overtures on Fukudome, but at least we know they have talked. And as teams get closer to the trade deadline, they are more willing to make that move they were reluctant to do until then.
A guy like Fukudome, if the Cubs pay part of his salary, might interest a team like Boston. He gets on base, which we know Theo Epstein desires, and he plays solid defense. The only thing standing in the way of a trade, apart from salary, is Kosuke's propensity to stink it up in the second half of seasons.
How about a three-team deal that sends Lowell to the Cubs, helping to ease the burden of absorbing Fukudome's hefty contract, with the Cubs shipping Lowell to the Twins. Lowell is proven in the postseason and would be a great fit to fill Minny's void at third base.
Tyler Colvin then becomes the everyday right-fielder, making Steve Stone very happy.
Ryan Theriot — Toronto Blue Jays?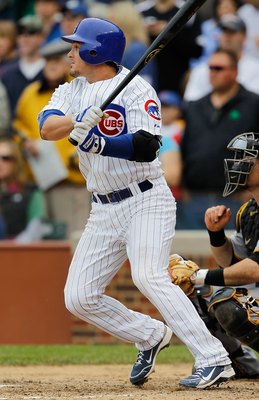 I had proposed a move of The Riot to Toronto earlier when the Cubs were still thought of as contenders, in return for one of the Jays set-up men, such as Jason Frasor.
The Blue Jays are surprisingly six games over .500 and are in need of a shortstop. The Cubs just happen to have one available, now that rookie Starlin Castro has taken his position.
If Theriot gets hot again, Toronto just might be willing to throw a prospect or two the Cubs way for his services. He's affordable, and under team control.
Derrek Lee — LA Angels?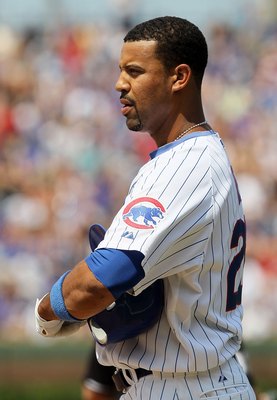 Forget about Paul Konerko going to the Halos; with the White Sox recent winning streak, they are looking more like buyers than sellers.
That means a better chance that the recently rumored Angels interest in Lee could grow stronger, especially if Lee starts hitting. Lee is showing some signs of life and as a free agent following the season, is not coming back to the Cubs.
The Angels have had a void at first base ever since Kendry Morales went down the for the season. Lee would have to approve a trade, but who wouldn't want to play in Southern California?
Tom Gorzelanny — Detroit Tigers?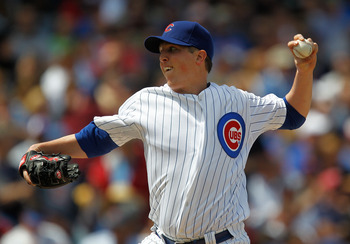 Following the demotion of young starter Rick Porcello, the Tigers need a veteran like Gorzelanny to fill in the fifth spot in their rotation. And the Cubs don't need another lefty in the bullpen, so this seems like a decent match.
Bonus, Just for Fun: Carlos Zambrano — New York Yankees?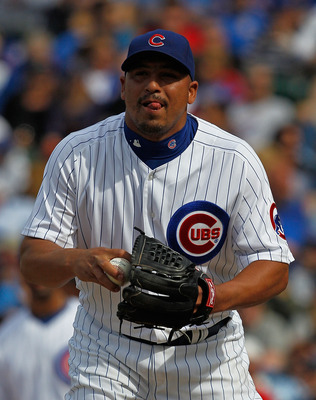 Before you call this crazy, consider that the Yankees have been in the mix for Houston ace Roy Oswalt, another big contract. The difference here is, the Bombers wouldn't have to give anyone of value up to get Big Z. Just pay half his salary and they can have him.
Big Z would offer a longer-term solution rather than a rental like Cliff Lee, and they wouldn't have to gut the farm, and a lot of cash would have to exchange hands, so Bud would have to approve it. And Zambrano would have to approve the trade, which is far from a given.
While Hendry is not likely to do this, there is no doubt that saving even half of the money owed to Big Z would be helpful to a GM trying to fix a franchise that has a $140 million payroll.
Keep Reading

Chicago Cubs: Like this team?