EPL: Five Tottenham Hotspur Youngsters Ready For Breakout Season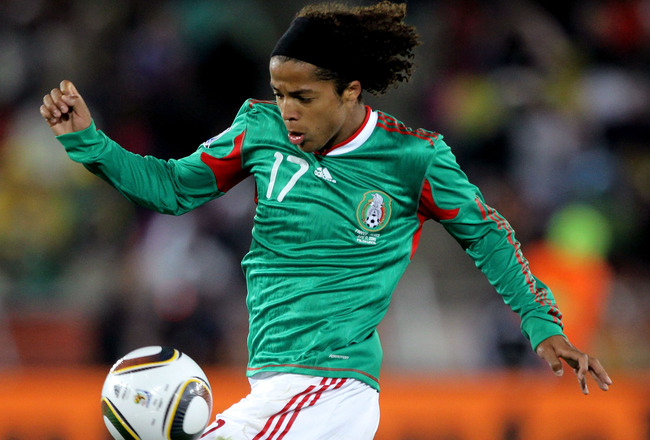 In the opening match of the 2010 FIFA World Cup, on the biggest stage of the world, Giovani dos Santos, the 21-year-old former Barcelona winger, showed Tottenham Hotspur manager Harry Redknapp why he is so admired by Mexico's football fans.
Dos Santos taunted the hosts for the majority of 1-1 draw, and followed this performance with another impressive display of pace and trickery during Mexico's 2-0 destruction of France.
Yet Redknapp, who guided his London team to the Champions League qualifiers for the first time in Spurs' 128-year history, deemed the Mexican youngster surplus to requirements when he loaned him in January to former manager Frank Rijkaard's Galatasaray for the rest of the season.
Since his €10 million move to White Hart Lane in June 2008, dos Santos has struggled to adapt to the physicality and pace of the English Premier League and has only featured seven times in the first team.
As a result, he has been linked on numerous occasions by the British tabloid press, who suggested that the player upset previous manager Juande Ramos with his lack of discipline in training, to a return to Spain.
So will his return to form in South Africa persuade Harry Redknapp to find room for him in a team already boasting a midfield containing Luka Modric, Aaron Lennon, Niko Kranjcar and Gareth Bale? Or will chairman Daniel Levy look to sell and capitalise on his increased transfer value?
But it is not just Dos Santos who has the ability to break into what seems like a settled Tottenham first team.
In this slideshow, I look at four other players of whom great things are expected.
Steven Caulker:The Next Ledley King?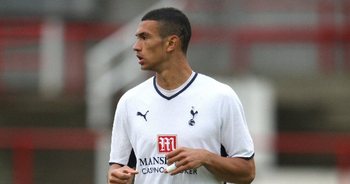 Who is he?
At 1.91 metres and just 18 years of age and with 44 league appearances under his belt last season for Yeovil Town, Caulker is in a good position to break into the first team squad on a regular basis next season. He also won four out of five end-of-season awards for the Cherries and has seven England U19 caps.
What's the competition?
The competition for places at the heart of Tottenham's defence is fierce. Even if England duo Ledley King and Johnathon Woodgate continue to struggle with injury, Michael Dawson and Sebastian Bassong's superb form led to England and Cameroon call-ups for the World Cup, while Younes Kaboul has proven very able as a fifth-choice centre-back.
What are his chances of stardom?
While Caulker may not have the ability to become a world-class central defender, he is good enough for Tottenham not to have to worry if King and Woodgate finally call it a day.
Breakthrough Potential: 5/10
Dean Parrett: Young Midfield Lion Looking for a Break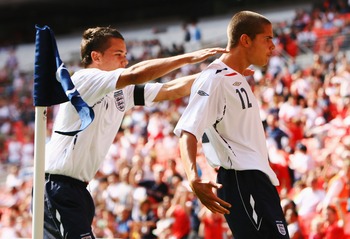 Who is he?
With four goals in eight appearances for England U19s, 18 year-old central midfield player Parrett, a £2 million purchase from QPR, has shown that he relishes the big stage.
What's the competition?
Last season, Parrett managed to outshine the disappointing John Bostock, another highly-rated Spurs youngster in midfield. Nevertheless, Parrett must somehow oust Honduran World Cup star Wilson Palacios, Brazilian international Sandro Ranieri and England playmaker Tom Huddlestone if he is to become a force in the Premier League soon.
What are his chances of stardom?
Despite the daunting task of breaking into the first team, Parrett seems to have the attitude, work ethos and ability of a young Steven Gerrard. With Tottenham's heavier fixture list next season, he may persuade Harry Redknapp to let him fill in for tired legs in the centre of the field.
Breakthrough Potential: 6/10
John Bostock: (Don't) Believe the Hype?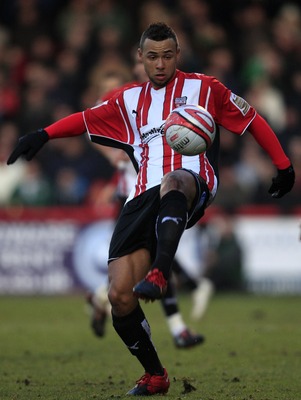 Who is he?
Like Parrett, John Bostock is an expensive England U19 midfielder with huge potential. Like Parrett, he has failed to convince Harry Redknapp of his viability as an immediate addition to the first-team.
Left-footed, quick, skillful and with a powerful shot, he is a player who has valuable attributes. But manager Redknapp questioned his attitude as a potential reason for his failure as a loan signing for Brentford last season.
What's his competition?
Aside from Parrett himself, Bostock has to find a way of beating the likes of Bale, Modric and O'Hara to a starting berth. Injuries to Spurs' more experienced campaigners may be his best bet.
What are his chances of stardom?
Bostock is good, very good. He also knows it! If he can put in the hard graft and develop his game by learning from some of the game's experienced pros, Bostock could have an impact at White Hart Lane next season.
Breakthrough Potential: 6/10
Giovani dos Santos: Can He Kick It? Yes, he Can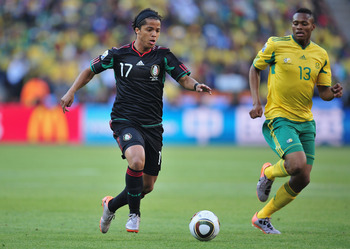 Who is he?
South Africa's bete noir, France's destroyer, Mexican youngster Giovani dos Santos has been a sensation in South Africa this summer. Despite excelling on the international stage, the 21 year-old has made little headway in two years in North London and failed to score a single goal during his loan spell last season in Turkey. Exceptionally talented but vulnerable and often naive, Dos Santos has reached a crossroads in his career.
What is his competition?
Dos Santos favours playing in a role behind the striker(s). As such, his main competition at Spurs, if the club decides not to sell the player during the summer, will be Croat Luka Modric and Ireland captain Robbie Keane. If Spurs decide that he is a more viable option on the left wing, he will have to oust Gareth Bale, irrepressible during the second half of last season.
What are his chances of stardom?
Given the right environment and a manager who knows the fine line between nature and nurture. dos Santos's limit is the sky. Sublimely silky with the ball, he will need to be more productive in the final third and more cute in his positioning if he is to realise his true potential.
Breakthrough Potential: 8/10
Adel Taarabt: Genius or Mercenary?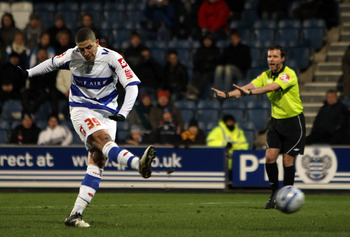 Who is He?
"The next Zidane" was a label once slapped on poor Adel Taarabt's back. When he signed for Tottenham from Lens more than three years ago for €3 million, much was expected of the precocious Moroccan talent. Despite impressing fleetingly as a substitute for the team in his first two years, Spurs sent him on loan to QPR, where he scored eight goals in nearly 50 appearances.
What's his competition?
He is competing for a starting slot with England international Aaron Lennon and Wales flyer Gareth Bale. Good luck, Adel.
What are his chances of stardom?
He is still a very raw talent and was involved in Paul Hart's acrimonious departure from QPR. Nevertheless, with the right coaching, he can still become important for Spurs.
Breakthrough Potential: 7/10
Keep Reading

Tottenham Hotspur: Like this team?