Holly Madison Pics: 'Girls Next Door' Star Dating UFC's Josh Koscheck?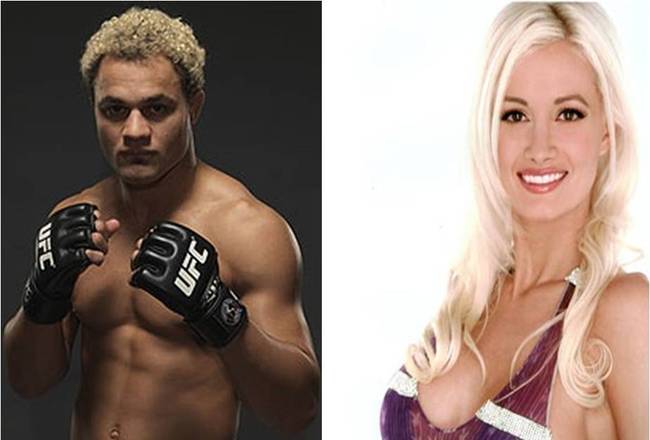 As UFC welterweight Josh Koscheck begins filming his role as a coach on Season 12 of "The Ultimate Fighter," The Big Lead is reporting that he may be dating "Girls Next Door" star Holly Madison.
According to The Big Lead, the two reality stars "were seen eating dinner and canoodling in Las Vegas this weekend."
It's great timing for the two: Madison's new reality show "Holly's World" premiered last week on E!, while as mentioned, Koscheck is set to appear as one of the coaches on the next season of "The Ultimate Fighter," alongside Georges St-Pierre.
Is this a match made in reality heaven? While that answer is unknown, here are some of the sexiest pics of Koscheck's possible new girlfriend.
For up-to-the-minute MMA news, stats, and updates 24/7, be sure to follow Ken Beckett on Twitter @KenBeckett
Weiner Win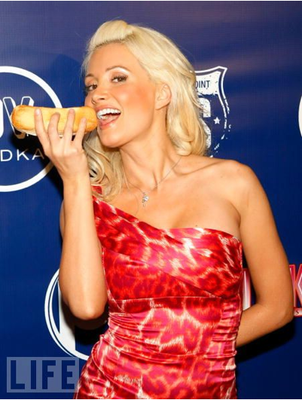 Holly is seen here on a red carpet event about to eat a hot dog.
Who are we kidding? You don't get to look like that and eat hot dogs!
She probably used that hot dog for the photo op, and then handed it to a lowly assistant. Even with that being the case, I've never wanted to be a hot dog so much before in my entire life.
I Dreamed A Dream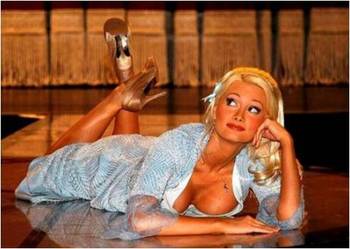 Wouldn't you love to know why she's staring off into space and what she is day dreaming about?
Most guys would love for it to be about them. Josh Koscheck just may be that lucky guy.
Referees Have Never Looked So Good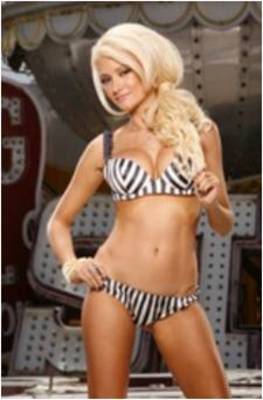 If the UFC ever decides to go the route of the WWE and have guest referees, it looks like Holly already has the outfit ready to go.
In this zebra print combo, Madison makes every guy go from disliking the ref and yelling about how much they suck, to wanting to get their number in a matter of seconds.
Gnome Way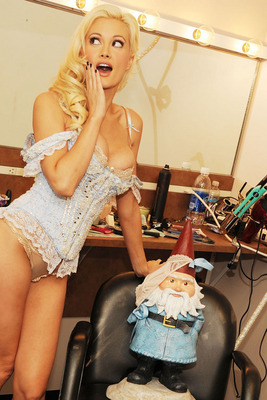 Of all the places the Expedia gnome has been, this may be his best adventure yet.
And yes, that does appear to be a thong around his pointy hat. It's unclear what happened before this picture was taken, but it makes sense why his hat seems especially pointy.
You Can Do It...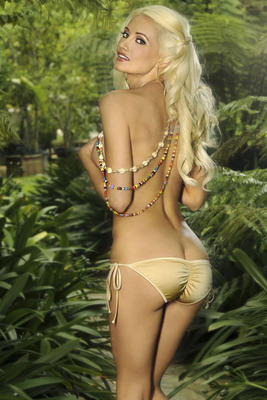 I'm no professional photographer or anything, but it seems to me like if you have a beautiful topless girl around, you may want to get her to face you.
Still, this picture does show off one Holly's sexiest assets.
Pay Your Respects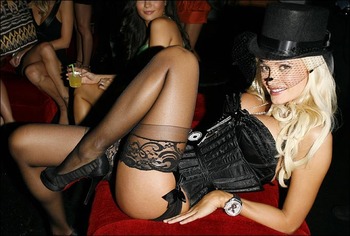 Holly appears to be dressed for a funeral in this photo. The sexiest funeral ever.
Most people get pretty depressed when they have to go to a funeral. But safe to say, if you ever walked into a service and saw that, your mood would get much better.
That is of course if the funeral was being held in a church and it hadn't already been smited due to all the thoughts about Holly going through every guy's head in attendance.
Ring Girl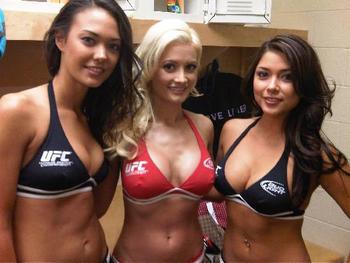 At UFC 100, Holly Madison served as an octagon girl alongside Logan Stanton and Arianny Celeste.
There was always a debate between UFC fans about who was better: Logan or Arianny? But with Holly included in the mix, the debate just got harder.
Pool Party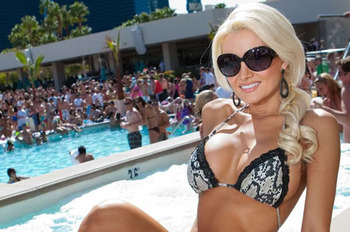 Here we see the lovely Holly Madison hanging pool side.
I don't know if she knows how to swim or not. But from the looks of it, I don't think she'll ever drown due to those two flotation devices.
Also, most public pools require a lifeguard so I'm sure they would be happy to save her should she require rescuing.
Yay For Yoga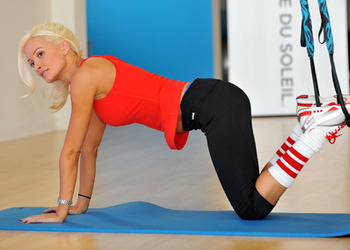 When you are a Playboy model, appear on red carpet events, and have your own reality show, you always have to look good.
Here we see how Holly does it with what looks to be some yoga.
While it's not the downward facing dog, Holly looks good while working out to look good. When most people work out, they get sweaty and no pictures should ever be taken.
Batter Up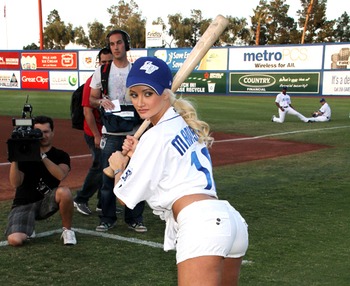 "Holly Madison steps up to the plate. And the pitch... over the head of the catcher. It looks like the pitcher was distracted by something..."
That would likely be the play-by-play call should Holly ever bat in the major leagues.
Distracting is putting it lightly. Look at the players in the outfield. They've completely forgot about pre-game stretching. That's a good way to get injured guys.
All Dressed Up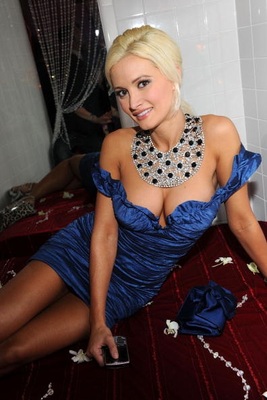 When you see this picture, do you wonder who Holly might be texting on her Blackberry? Maybe it was Josh Koscheck?
Probably not what's going through your head at this moment.
It's easy to ignore a Blackberry when you have such a beautiful woman in such a sexy blue dress. That necklace also gives you an excuse to look at an area you were probably going to look at anyways.
Always Fresh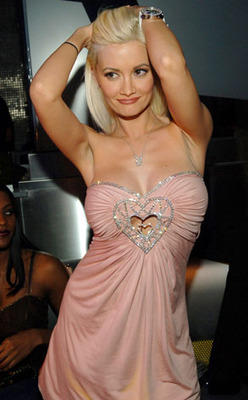 You know how sometimes when you're out in public and you're not sure if you smell good or not? And so you try to covertly sniff yourself to find out. That's what it looks like Holly is doing in this photo.
Perhaps this picture was taken just before a date with Koscheck and she wanted to make sure she was extra fresh for her new man.
I'm sure he appreciates the effort.
Hangin' at the Car Wash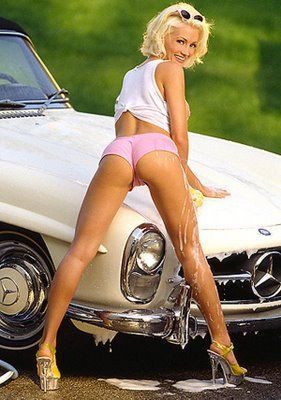 What a lucky guy Josh Koscheck might be.
After a long day of filming at the UFC gym, Koscheck can come home to see Holly washing one of his cars just like in this photo.
I'm not sure how great Holly is at washing cars however. She's not even looking at the car and has spilled water and soap all down her leg. If she needs someone to dry her off, I don't think she'll have any problems finding volunteers.
Won't You Be My Neighbor?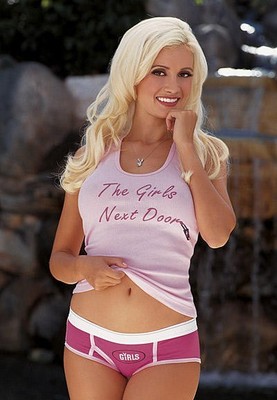 Do you think when Mr. Rogers sand the song "Won't You Be My Neighbor" that he ever could have envisioned living next door to someone who looks like that?
Also, the girls next door have never looked like that for me. Perhaps I'm living in the wrong neighborhoods.
Just Say No To Clothes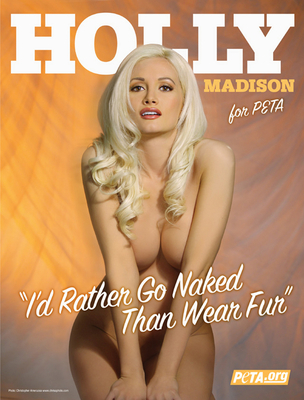 In an ad for Peta, Holly Madison says she would "rather go naked than wear fur."
So here's an idea for all future photo shoots involving the star of "Holly's World": Only have outfits with fur on them available for her to wear, and then she'll have to go naked in all photos!
Pretty foolproof idea, I know.
Keep Reading