Premier League 2010 - 2011 Predictions
The 2010-2011 Premier League season is set to kick off surprisingly soon. August 14th is set to be opening weekend of the new season and an interesting start at that. Although many teams have not completed their business in the transfer window, it is still close enough to be able to suggest how well teams will do. These are my predictions for the new season.
Arsenal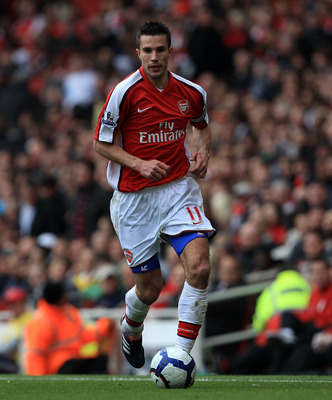 Position Last Season: Third
Key Player: Robin Van Persie
Strengths: Arsenal has a wealth of young talent coming through, many of whom have been out on loan over the last few seasons. They also have a very strong midfield with players such as Andrei Arshavin and Samir Nasri.
Weaknesses: Arsenal has many reasonable strikers, but Robin Van Persie will have to stay fit for Arsenal as the other strikers are either not in form or not world class. Also, the Gunners may lose their captain Cesc Fabregas to Barcelona in the summer.
Finishing Position this season: Third
Why?: It will be another average season for Arsenal (again no silverware), but a comfortable top four place. Not quite good enough to displace Manchester United or Chelsea but not bad enough to slip to fourth.
Aston Villa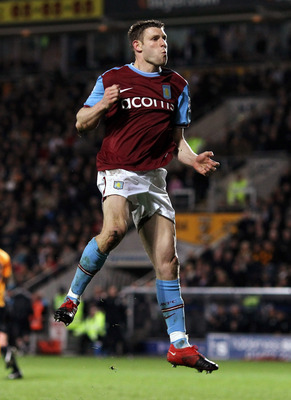 Position Last Season: Sixth
Key Player: James Milner
Strengths: Aston Villa has a youthful, very English squad as well as an extremely capable manager in Martin O'Neill. The team also has a hard working squad who will have the motivation of pushing on from last season as well as getting to play Europa League football this year.
Weaknesses: March. It sounds silly but Aston Villa has an appalling Premier League record in the month of March. Although there is no better explanation than coincidence, the squad will have to get over the psychological barrier that appears to hold them back and treat March like every other month.
Finishing Position this season: Seventh
Why?: They will put in a strong performance like last season but will eventually lose out to the bigger teams again. They will be comfortable in seventh but not comfortable enough to challenge for sixth again.
Birmingham City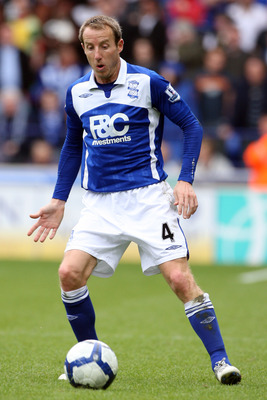 Position Last Season: Ninth
Key Player: Ben Foster
Strengths: Birmingham had a good season last time around under Alex McLeish and will be looking for the same again. Birmingham has plenty of experience in its ranks in Stephen Carr and Lee Bowyer.
Weaknesses: Although Birmingham has a few strong players, there doesn't appear to be enough quality or depth on the squad. One or two injuries to key players, and Birmingham could suffer.
Finishing Position this season: 19th (Relegated)
Why?: Not enough quality. It will be that fatal second season in the premiership again. After a strong first season, Birmingham will struggle to regain that form and will find itself fighting for survival this season.
Blackburn Rovers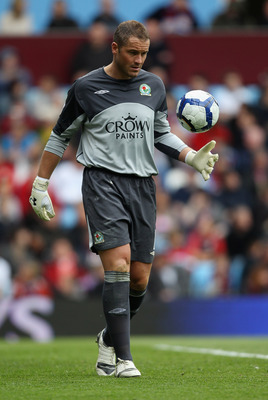 Position Last Season: 10th
Key Player: Paul Robinson
Strengths: Blackburn has a lot of experienced players, a very experienced manager and a lot of experience as a club in the Premier League. Although the Rovers are not one of the best Premier League teams at the moment, they never have trouble staying away from relegation.
Weaknesses: Still don't have the quality to push for a European spot. Too many teams are still comfortably better.
Finishing Position this season: 13th
Why?: Another mid-table finish for Blackburn. Too good to be struggling for survival but will still be fighting for positions in the mid-table.
Blackpool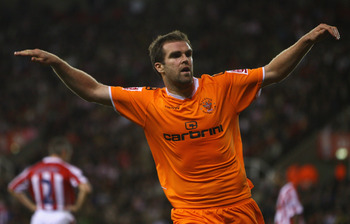 Position Last Season: Sixth in Championship (First in Play-Offs)
Key Player: Ben Burgess
Strengths: Blackpool has nothing to lose in the premiership this season. The team just managed to finish in the play-off zone in the Championship last year, and three more good performances gave them promotion to the Premier League. Blackpool will be able to go all out for results as it will always be the underdogs. They also have an experienced manager in Ian Holloway.
Weaknesses: Lack of quality. Blackpool is very much a Championship side and lacks players of a Premier League standard. Will struggle in most games.
Finishing Position this season: 20th (Relegated)
Why?: They simply do not have the quality to get enough points to stay up. Most points will come from the other teams fighting for survival.
Bolton Wanderers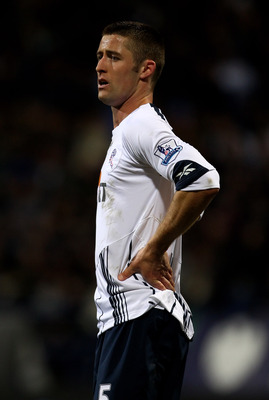 Position Last Season: 14th
Key Player: Gary Cahill
Strengths: The Wanderers been in the Premier League for long enough to know what it takes to survive. They have a squad that works hard to get enough points for safety every season.
Weaknesses: Not strong enough to move up to the next level. Bolton is also sometimes too physical as a side which could work against them if their disciplinary record is too bad.
Finishing Position this season: 15th
Why?: Will comfortably beat relegation sides but as some other teams step up a level to try and finish higher, Bolton will remain the same and settle for survival.
Chelsea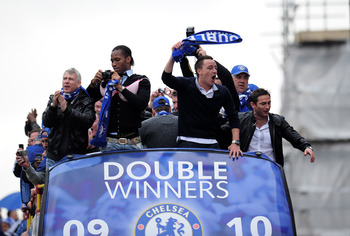 Position Last Season: First (Champions)
Key Player: Didier Drogba
Strengths: Quality Players. Chelsea has a world class player filling almost every position on the pitch. There is no lack of talent in the ranks of the squad. In fact, the team has arguably the most talented squad in the Premier League.
Weaknesses: Inconsistency. Last season the title race was very close right until the final game. In the end, Chelsea pipped Manchester United to the title simply because Chelsea had been slightly more consistent throughout the season. This time around though, it could be the team's Achilles heel.
Finishing Position this season: Second
Why?: Although it will take the title race right to the end, Chelsea will eventually be the ones to just lose out, whether that be because of injuries or inconsistency.
Everton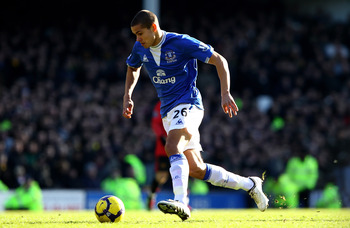 Position Last Season: Eighth
Key Player: Jack Rodwell
Strengths: Everton has one of the most highly respected managers in the Premier League in David Moyes. This no-nonsense style manager has been touted as the next Sir Alex Ferguson and has the know-how to take Everton to a very high level.
Weaknesses: Weight of expectation. Everton will be the favourites to enter the top seven next season (normally European qualification places). People will be expecting the team to challenge Aston Villa and maybe even Liverpool to get into that top group, although they lost out last season, and this may come back to haunt them.
Finishing Position this season: Eighth
Why?: Will chase teams for that seventh place but Everton will eventually lose out again. That said it will still play some great football and will fully deserve its position.
Fulham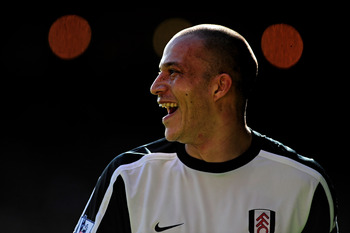 Position Last Season: 12th
Key Player: Bobby Zamora
Strengths: Have a great manager in Roy Hodgson (if Fullham can keep him over the summer) and will be on a high from its success in the Europa League last season.
Weaknesses: Essentially depth in the squad. Although Fulham has a very good squad, its has some key players who, when injured, could cause problems for the team.
Finishing Position this season: Ninth
Why?: Fulham should hit the ground running, with Bobby Zamora having recovered from his injury. Without the distraction of the Europa League this season, the team will instead show what it can do in the Premier League and this will show in an improved league position.
Liverpool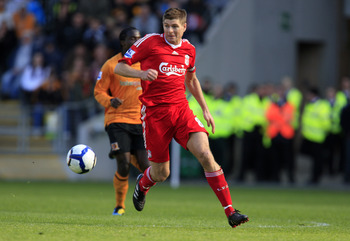 Position Last Season: Seventh
Key Player: Steven Gerrard
Strengths: Liverpool has a lot of experience in its ranks as well as plenty of players who can change the game on their day. When the motivation is there, Liverpool has the players who can pick up their form and give them an edge over other teams.
Weaknesses: Drama. Last season after a bad start there was a lot of ongoing drama that, to a certain extent, ruined the season. The loss of manager Rafa Benitez and the new setup may also cause problems this season.
Finishing Position this season: Fifth
Why?: Although the new setup could be a problem, it will turn out to be the fresh start Liverpool needs. The team will set out to prove that one bad season doesn't make you a bad club, and it will succeed — although not immediately - in jumping back into the top four and will still improve from last season.
Manchester City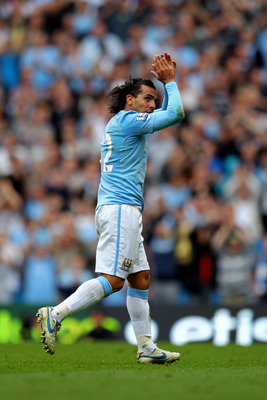 Position Last Season: Fifth
Key Player: Carlos Tevez
Strengths: Manchester City will not have to worry about a lack of depth regardless of injuries, due to the club's massive amounts of money. Many people have accused the club of trying to buy success, but the players that the money will attract simply make up a deep and well organized squad.
Weaknesses: Expectation. With the money in the club comes a lot of expectations from fans. Once again Man City will aim to break into the top four, but the squad may not cope well with all the expectations. The team will also have to deal with a busier schedule incorporating the Europa League this season.
Finishing Position this season: Sixth
Why?: The weight of expectation will once again prove Manchester City's downfall. The team may choose to take more risks to enter the top four this season which could also cost them.
Manchester United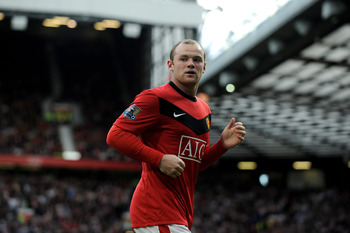 Position Last Season: Second
Key Player: Wayne Rooney
Strengths: Manchester United is a huge club. Man U. has a vast amount of talent in its ranks, but more importantly, it has one of the most respected managers in the world in Sir Alex Ferguson, and have one of the biggest fan bases on the planet.
Weaknesses: Controversy. Last season there was a lot of controversy concerning the owners (the Glazer family) and its ownership of the club. If this causes too much drama behind the scenes this season, it could negatively impact performances on the pitch.
Finishing Position this season: First (Champions)
Why?: Manchester United is a strong enough club to deal with any drama, and Sir Alex Ferguson will ensure that his players do their talking on the pitch. They will prove to be slightly more consistent this season and it should take them above Chelsea and to the League title.
Newcastle United
Position Last Season: First in Championship
Key Player: Jonás Gutiérrez
Strengths: Only left the Premier League for one season and have a good understanding and experience of it as a club. Newcastle also has far more talent in its ranks than most normal promoted sides, which should comfortably be able to deal with the Premier League.
Weaknesses: Lack of confidence. Although there is a wealth of talent at Chris Hughton's disposal, the squad will have to try to forget its disastrous 2008-2009 campaign and believe that it can play Premier League standard football. If they can't do that, then they may be in trouble ... again.
Finishing Position this season: 11th
Why?: Newcastle has gone through a horrible time as a club, from fans displeasure at Mike Ashley's ownership to being relegated from the Premier League. After bouncing straight back up last season, the squad will set out to prove that was a one off and with the talent it possesses, the players will push up the table away from the relegation battle.
Stoke City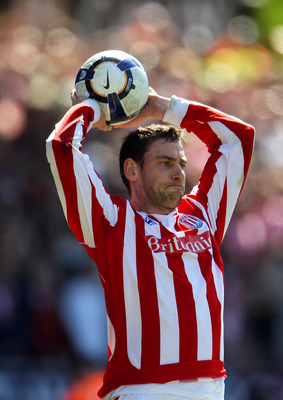 Position Last Season: 11th
Key Player: Rory Delap
Strengths: Rory Delap. Simply put, the first thing teams prepare for when playing Stoke is Rory Delap's dangerous long throws. Although Stoke is always a tough side to beat regardless, this poses the main threat and will be Stoke's best chance of getting some good results.
Weaknesses: Lack of depth. Although Stoke has a large squad, it doesn't have a large squad of Premier League standard players. If one or two injuries come along, teams will find it far easier to dismantle Stoke, and will do so comfortably.
Finishing Position this season: 12th
Why?: Stoke will put in some very strong performances - like last season (which surprised many people) - but at the end of the campaign away form will tell in Stoke's final position.
Sunderland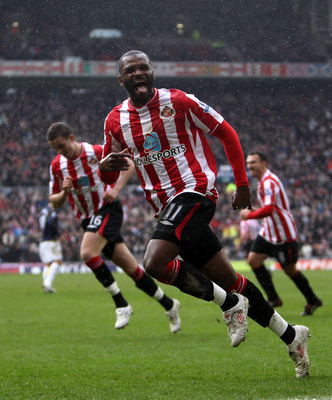 Position Last Season: 13th
Key Player: Darren Bent
Strengths: Sunderland has found a solid goalscorer in Darren Bent. Although he does not appear to fit in some team's setups (Tottenham & England), he has found a club that comfortably suits his style in Sunderland, and he is repaying the team with bags of goals. He finished as the third highest Premier League scorer last season with 24 goals.
Weaknesses: Squad limitations. Sunderland has a very strong squad with a lot of Premier League experience. However, the team is a technically limited squad, and it is hard to imagine it pushing for a European spot with the current roster.
Finishing Position this season: 10th
Why?: Sunderland will once again prove to be a solid Premier League team reflected in a mid table finish. Darren Bent's goals will once again prove key as well as the added motivation this season of trying to finish above newly promoted rivals Newcastle.
Tottenham Hotspur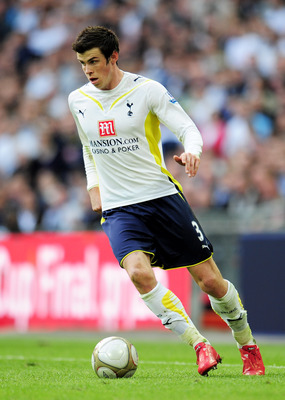 Position Last Season: Fourth
Key Player: Gareth Bale
Strengths: Tottenham has a very strong squad with manager Harry Redknapp known for getting the best out of his players. With the right motivation and in top form, the squad at Tottenham can beat anyone on any day.
Weaknesses: Champions League. Although Tottenham fans are delighted to be in the Champions League (qualifying rounds at least), it may prove to be the squad's downfall. If Tottenham gets to the group stages (or even ends up playing in the Europa League), it could prove too much of a distraction from the Premier League and tire many of its key players.
Finishing Position this season: Fourth
Why?: Harry Redknapp will no doubt make one or two signings this summer to boost the squad's size and depth. He will know that the Champions League could provide a distraction and will have the foresight to plan accordingly. That will once again reflect in Tottenham's league position, just holding off other challengers for the second season running.
West Bromwich Albion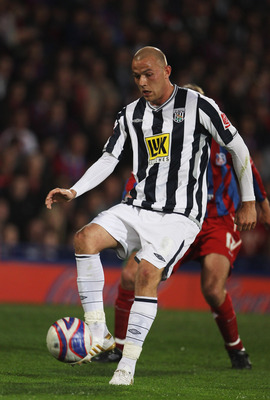 Position Last Season: Second in Championship
Key Player: Roman Bednář
Strengths: West Brom proved a handful in the championship and have the talent on the squad to do so in the Premier League. The return of Jonathan Greening will be welcome as well as young players such as Chris Wood looking to make an impact.
Weaknesses: West Brom doesn't have quite enough talent in its squad. Although West Brom may prove a challenge to some teams, it will need to make some signings to really push on up the table.
Finishing Position this season: 18th (Relegated)
Why?: Although West Brom won't go down without a fight, it will still go down. It is a good squad, but the team's nearest Premier League rivals just have better rosters. At the end of the season, West Brom will have to prepare for life in the Championship once again.
West Ham United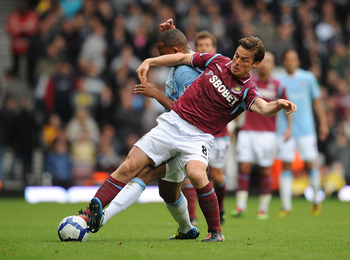 Position Last Season: 17th
Key Player: Scott Parker
Strengths: West Ham has a solid squad that should be able to avoid relegation comfortably. Although this was not the case last season, when the Hammers are tactically and physically at their best, they are comfortably Premier League standard.
Weaknesses: Inconsistency. Last season the Hammers were a team battling relegation when they shouldn't have been. People have blamed this on different reasons, but it simply comes down to inconsistency. If the team can't find its form, and the manager can't help his players find it, they may struggle again.
Finishing Position this season: 14th
Why?: West Ham will perform far better than last season and prove to the rest of the Premier League that last season was just a glitch. Although the Hammers won't be able to press on too far up the table, there won't be as much worry of relegation as there was last season.
Wigan Athletic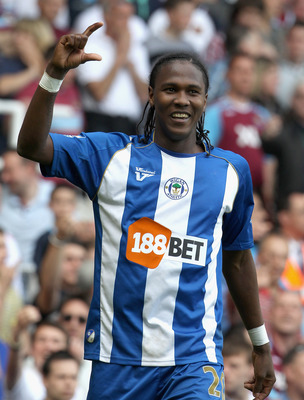 Position Last Season: 16th
Key Player: Hugo Rodallega
Strengths: Wigan is one of those teams that can surprise the Premier League's big teams when they're at their best. It has a solid squad that should be able to retain the club's place in the Premier League.
Weaknesses: Defensive lapses. As Wigan fans will try to forget, the club was beaten by an eight goal margin twice last season, as well as taking a few other large defeats throughout the campaign. The players will have to ensure that their defense does not go through the occasional collapse like it did last time around.
Finishing Position this season: 16th
Why?: Although Wigan will not have to put up with defeats as bad as last season, it may struggle to recreate some of the highlights of last year, such as beating Chelsea and Arsenal. The team will put up a fight but eventually finish in its usual spot near the bottom of the table.
Wolverhampton Wanderers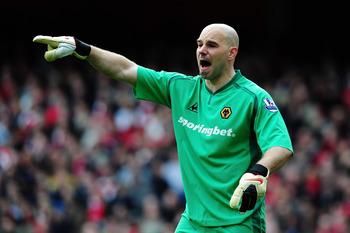 Position Last Season: 15th
Key Player: Marcus Hahnemann
Strengths: Wolves have a great manager in Mick McCarthy who knows how to organize his team to survive in the Premier League. The Wanderers also have a number of players who will be vital to the success of the club as long as they are on top form.
Weaknesses: The squad at Wolves doesn't appear to be Premier League standard. That said, the motivation the Wanderers had last season gave them a solid finish of 15th, but if they start to sit back even slightly it could cost them.
Finishing Position this season: 17th
Why?: Players like Marcus Hahnemann and Sylvan Ebanks-Blake being on top form will be key to Wolves' Premier League survival for another year. Although the Wanderers may not finish as well as last season, they will have just enough to survive and try to build for the following season.
Final Table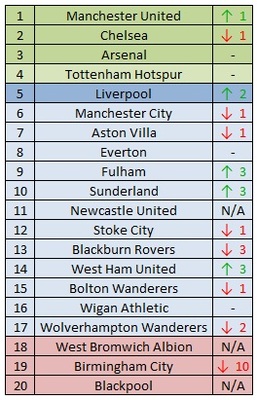 Is this what the 2010-2011 Premier League Table will look like compared to last season?
Keep Reading