The 49 Home Run Club: Guys Who Missed Immortality by One Swing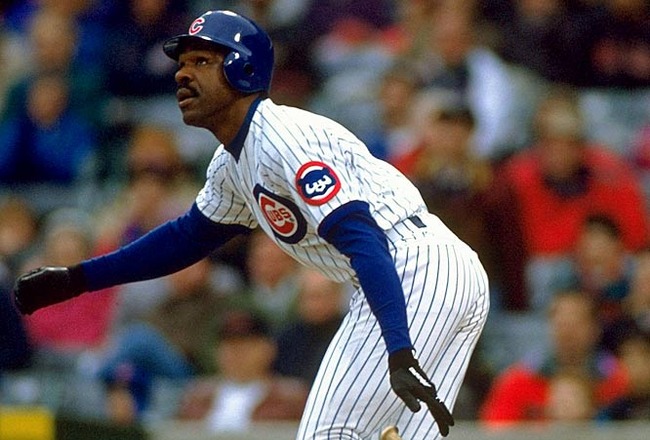 There are 25 players who have hit 50 or more home runs in a single season, and they have combined to accomplish the feat on 41 different occasions.
While hitting 50 home runs in a season is certainly more common now than it traditionally has been throughout baseball history, it is still a rare feat nonetheless.
But imagine for a moment being one of the 17 players who have hit 49 home runs in a season, like Andre Dawson, who will be inducted into the Hall of Fame next month.
If these guys had played 155 games instead of 154, or played one more game in a hitter-friendly park, or perhaps even batted one spot higher in the batting order that day they watched the game end from the on-deck circle, they would have joined the 50 Home Run Club.
Instead, they are forever linked to one another by the one swing of the bat that kept them from immortality.
Honorable Mention - Guys Who Also Hit 50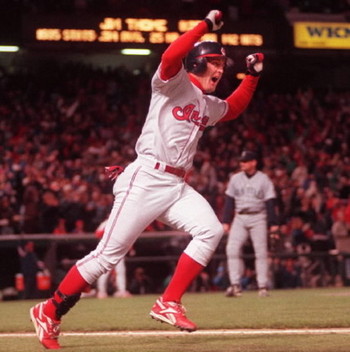 A surprising number of players who hit 49 home runs in a season also enjoyed seasons with 50 or more dongs, including the following:
Jim Thome: Thome had 49 bombs in 2001, then came back to hit 52 more in 2002. Ironically, he played nine fewer games in 2002 than he did in 2001, and then in 2003 he led the AL with 47 round-trippers.
Mark McGwire: Before he temporarily set the major league record with 70 home runs, McGwire bashed 49 bombs as a rookie in 1987 with the Oakland A's, and hit 50 or more three other times.
Albert Belle: The first player ever to hit 50 doubles and 50 home runs in a season in 1995, Belle hit 49 jobs in 1998. Belle is the player with a 49 home run season who has the least excuse for failing to get to 50—he played in a league-leading 163 games in 1998, with over 700 plate appearances, and he was also playing for the Chicago White Sox in a home run friendly ballpark.
Barry Bonds: Bonds hit 49 rips in 143 games in 2000 before changing the world in 2001.
Ken Griffey, Jr.: KGJ had a shocking 49 homers in 140 games in 1996 before hitting 56 in back-to-back seasons in 1997 and 1998.
Willie Mays: In addition to 51 in 1955 and 52 in 1965, Mays hit 49 dingers in 1962.
Babe Ruth: Ruth hit a disappointing 49 rockers in 145 games two years after hitting 54 and three years after hitting 60. He also had seasons of 54 and 59.
Sammy Sosa: Ironically, Sosa managed to hit 66 home runs, 63 home runs, and 64 home runs without ever leading the league, while his 50 home runs in 2000 and 49 home runs in 2002 both topped the NL.
9. Ted Kluszewski, Cincinnati Reds, 1954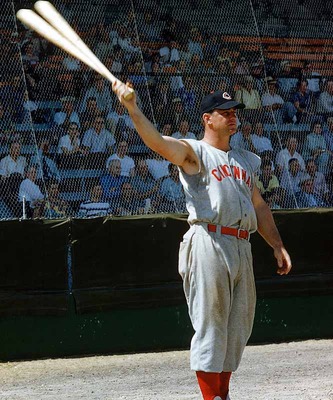 "Big Klu" led the NL with 49 homers and 141 RBI in only 149 games and finished second in the NL MVP voting for a Cincinnati Reds team that ended the season in fifth place in the National League.
He also had a shocking 34 strikeouts on the year.
Of course, Big Klu hit a startling 34 of his 49 dongs at home, which means all things being equal he probably doesn't approach 50.
8. Andre Dawson, Chicago Cubs, 1987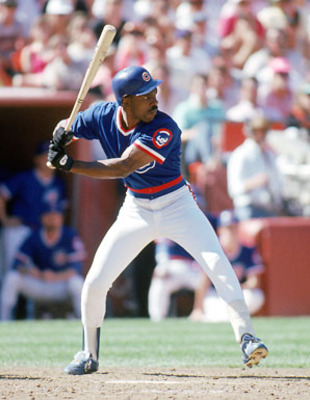 Andre Dawson famously couldn't find anyone to sign him during the off-season before the 1987 season began, and ended up signing a blank contract with the Chicago Cubs.
All he did then was go out and hit 49 homers and win the NL MVP for a last place team.
Andre Dawson is my childhood hero and my favorite player of all time, so please don't go look at his home/road splits from that 1987 season.
7. Harmon Killebrew, Minnesota Twins, 1964, 1969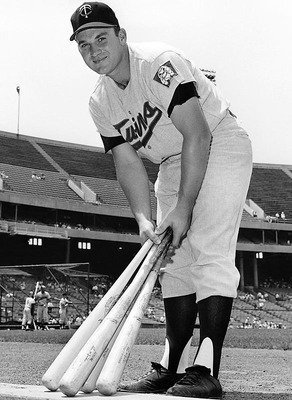 Killebrew had 42 home runs going into September of 1964, but hit only seven dingers the rest of the way, including only one over the last 12 games.
Then, in 1969, Killebrew played all 162 games and won the NL MVP. After hitting only 10 home runs in the first two months of the season, Killebrew hit eight in June and August, 12 in July, and then 11 in September.
6. Frank Robinson, Baltimore Orioles, 1966
After the 1965 season, the Cincinnati Reds decided that Frank Robinson was getting old and traded him to the Baltimore Orioles, well, not much.
All Robinson did in 155 games with the O's in 1966 was win the Triple Crown while also leading the AL in OPS, OPS+, total bases, and runs scored.
Robinson also led the AL in sacrifice flies with seven, while missing five of the Orioles' 160 team games.
5. Lou Gehrig, New York Yankees, 1934, 1936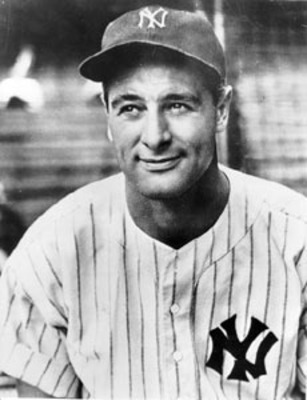 The Iron Horse, of course, never missed a game, and twice in three years he hit 49 home runs while leading the AL in games played.
Gehrig obviously would have hit 50 at least once in a 162 game season.
At the same time, he might not have gotten anywhere near 50 dongs had he not been a Yankee. Of his 49 shots in 1934, 30 came at Yankee Stadium, and of his 49 in 1936, 27 came at home.
4. Todd Helton, Colorado Rockies, 2001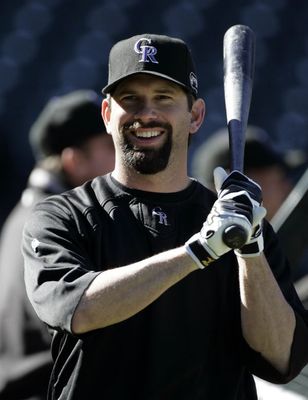 Todd Helton hit 27 of his 49 home runs of 2001 at home during the Mile High Era in Denver.
If Helton had been playing for another team in 2001, he would have looked quite like John Olerud.
3. Larry Walker, Colorado Rockies, 1997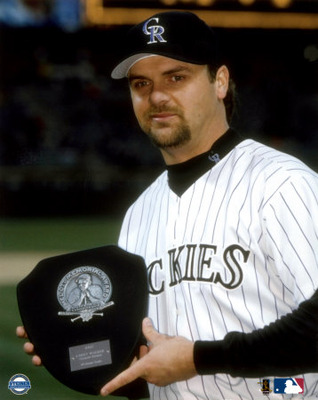 Walker was one of the best hitters in the National League during his career, but he missed so many games he never got the credit he was due. In 1997, he played over 150 games for the only time in his career, and he was outstanding
His 49 home runs led the NL, as did his .452 OBP, 1.172 OPS, and 409 total bases.
And here is simply the most shocking statistic of the Mile High Era in Colorado: of Larry's 49 home runs in 1997, 29 came on the road while only 20 came at home.
2. Shawn Green, Los Angeles Dodgers, 2001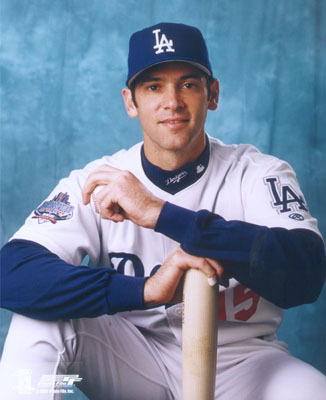 Green joined the club in 2001, his second season with the Los Angeles Dodgers after leaving the Toronto Blue Jays for one of the richest contracts in baseball history.
One of five players all-time to hit 49 home runs in a season in which he also had over 700 plate appearances.
Green's performance is an odd one. For one thing, the season before he had hit only 24 home runs in a league-leading 162 games. Then in 2001, in one fewer game, he more than doubled his homer output to 49.
Another odd feature of Green's 2001 season was that he managed to hit 30 of his 49 homers on the road; had he been playing in a hitter neutral ballpark, he quite possibly could have gone for 60.
1. Albert Pujols, St. Louis Cardinals, 2006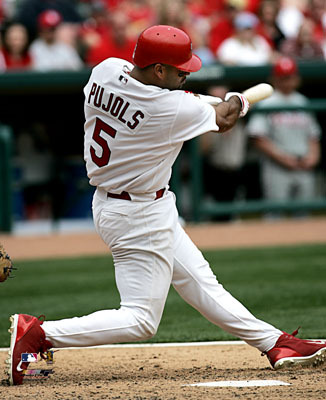 Albert Pujols led the NL in home runs for the first time in 2009, but it was in 2006 that he set a career high with 49 dongs while finishing second in the NL in home runs and the MVP race to Ryan Howard, who hit 58 homers.
Remarkably, Pujols missed 19 games in 2006 and almost certainly would have finished with 50 had he not been hurt.
Keep Reading