2010 FIFA World Cup: Who Has The Hottest Fans and WAGs in Group B?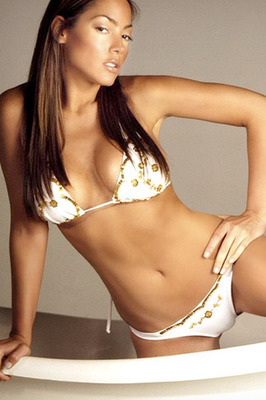 The 2010 FIFA World Cup has already been better than most expected. There have been upsets, poor officiating, and comebacks that only the viewers could have appreciated.
The only thing missing is a breakdown of the hottest WAGs and fans from each country. I have chosen to do Group B which includes Argentina, South Korea, Greece, and Nigeria. All four teams, as of today, are still in contention for moving onto the knockout stage but that is not important for this slideshow.
I have gone through countless pictures of the hottest WAGs and fans from each of the four teams and put them against each other to see which of the teams WAGs and fans will advance to the elimination round of 16.
Warning: Some of these pictures are extremely hot!
Enjoy!
Nigeria: Random Hottie in the Stands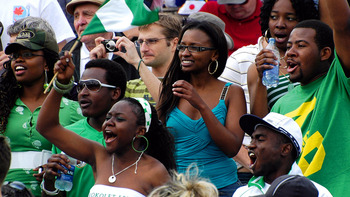 In group B, we begin with Nigeria. This country, located in the middle of Africa, has a population of over 150 million people but not many of them traveled to the World Cup so finding pictures of them at the games are few and far between.
I did come across this beauty from one of the recent matches. For those of you playing at home, she is the hottie in blue smack dab in the middle of the photo.
Nigeria: WAG - Adaeze Yobo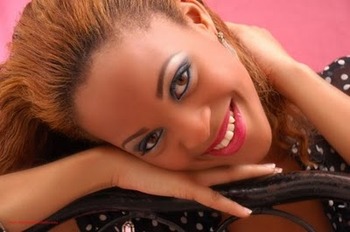 A former Most Beautiful Girl in Nigeria, Adaeze Yobo is married to Joseph Yobo of Everton.
Any woman that won a contest called, "The Most Beautiful Girl in Nigeria" is automatically a hottie in my book.
Nigeria - Oluchi Onweagba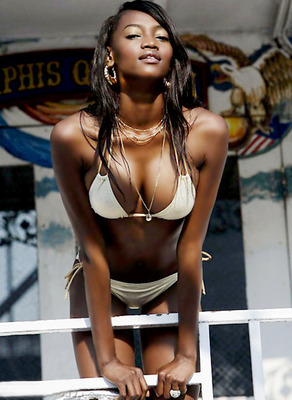 Oluchi Onweagba has been a supermodel since 1998. She was born a hottie and the people of Nigeria should be thankful that she was born there. She brings another level of beauty to this contest.
She also has her own model talent agency in South Africa, so she will have plenty of time to catch a game or two.
Nigeria: Munachi Nwankwo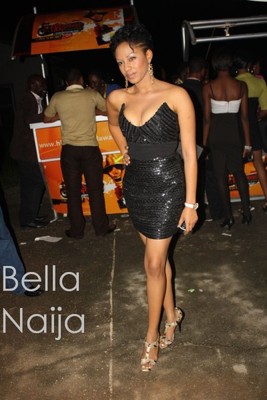 Munachi Nwankwo has won more beauty contests than Nigeria has won international matches in 2009. She is a former Miss Nigeria and loves her countries football team.
The only problem I have with her in this picture is that the dress is too long.
Nigeria: Talented Fan
South Korea: Lee Hyori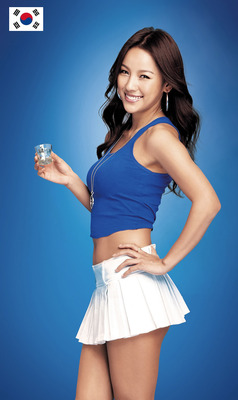 I was going to talk a little bit about the level of hotness Lee Hyori possess but then I decided to show you instead.
South Korea: WAG - Lee Hye-Won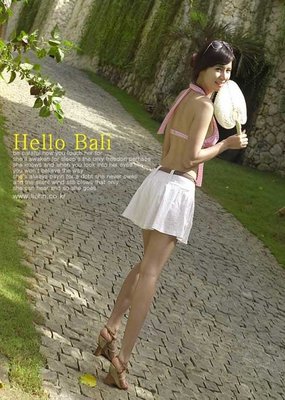 Ahn Jung-Hwan is one of the luckiest men on the South Korean football club. He has been married to Lee Hye-Won, a former Miss Korea, since 2001.
So many times have we seen WAGs that are not as hot as others but Lee Hye-Won is one of the hottest football WAGs I have ever seen.
Her only problem is that she does not have enough images of her online. Other than that, Lee is a perfect Korean female with an incredible set of legs.
South Korea: Famous Unknown Fan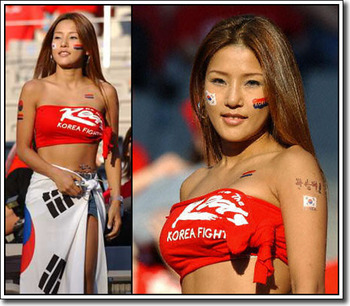 If you own a computer or if you have ever searched for a sexy World Cup fan, then you have already met the babe in this picture.
Not much is known about her except that she has taken the concept of wearing you countries flag to a different level. There has never been a hotter picture of anyone using their countries flag as a dress.
South Korea: More Fans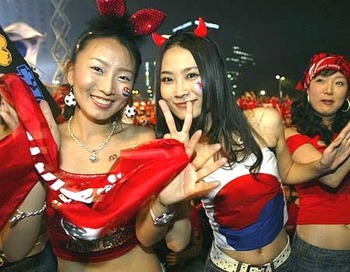 This picture makes me want to buy a plane ticket to South Africa tonight. This is just a taste of the thousands of hotties in South Africa for the World Cup.
South Korea: Another Hot Fan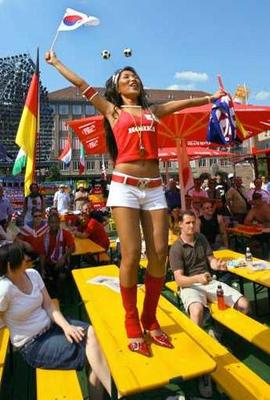 I was going to say something witty here but this babe is standing on top of a picnic table, where people are eating, and yelling something, so I don't think I need to say anything, she is taken care of that for me.
Greece: WAG - Alexandra Loizou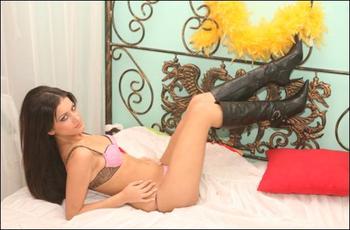 Of all the teams in all the countries, Alexandra Loizou somehow found herself smitten with Georgios Samaras of Greece.
He might not be scoring on the field in the 2010 World Cup but I am pretty sure is taken care of business back home.
Greece: Olga Farmaki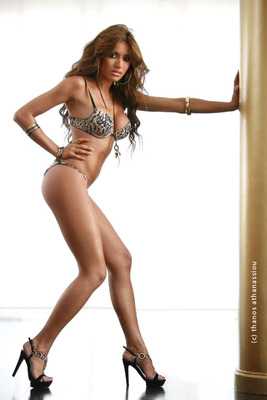 Olga Farmaki is the hottest woman in Greece. I have searched thousands of photos of Greek woman and football fans and none of them come close to Olga.
She is known as the Kim Kardashian of Greece. One look at the photo and you can see why.
Greece: WAG - Gogo Mastrokosta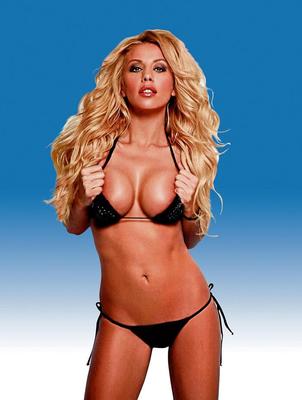 Traianos Dellas woke up one day and realized he had married a smoking hot blonde from Greece named Gogo Mastrokosta.
That is an accomplishment that he might never surpass.
Greece: Blue Streaks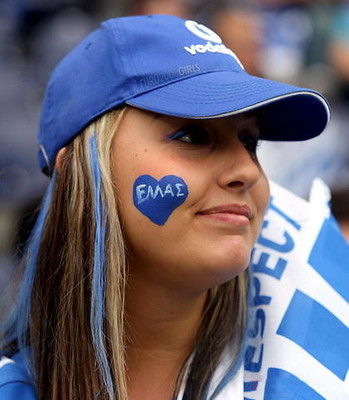 She has her face painted with the word EAME. I looked it up and she is either a fan of announcer Adrian Eames or she is supporting the bird Eastern Meadowlark.
Both of those are probably wrong but it gave you more time to enjoy the beautiful blonde with blue streaks in her hair. You're welcome.
Greece: Mega Fan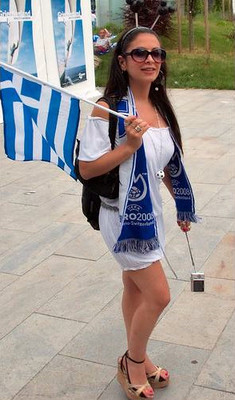 There is probably no need for the Mickey ears but who actually saw them anyways?
Greece: Jersey Girls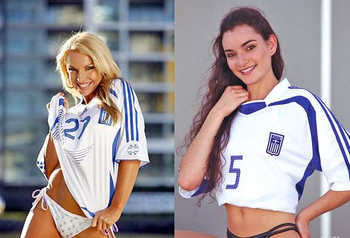 My favorite thing to look at in sports, women wearing jerseys.
These two hotties come from Greece and that is all anyone knows. Of course, it does not matter who they are, as long as they keep taking pictures in those outfits, I'm not complaining.
Argentina: WAG - Evagelina Anderson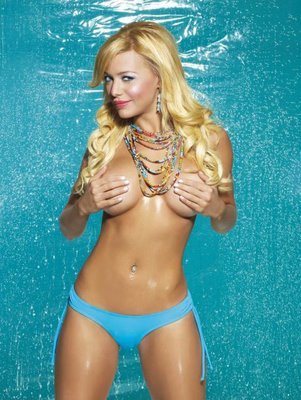 Words can not describe how hot Evagelina Anderson is, so instead I present to you a few more shots.
Argentina: WAG - Eliana Guercio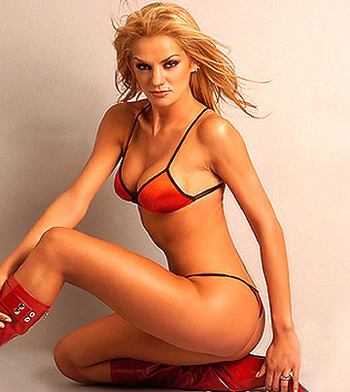 Eliana Guercio is the wife of Argentina goalkeeper Sergio Romero. She is also, like most WAGs in the football world, a model and actress.
She has plenty of nude photos online, so I suggest you find them and enjoy. She will not disappoint.
Argentina: Jessica Geneux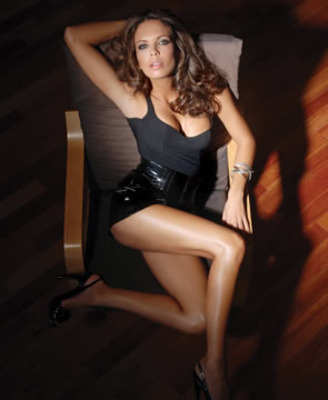 This is what I know. She is the girlfriend of Martin Palmero. The end.
Argentina: Natalia Fassi
Natalia Fassi once dated Carlos Tevez but if she didn't she would still make the list since she represents Argentina as one of the most famous supermodels in the country.
Supermodel or not, Natalia shows that Argentina is filled with babes. If they had a nickel for every beautiful woman, they would be able to loan some money to Greece.
Argentina: WAG - Yesica Toscanini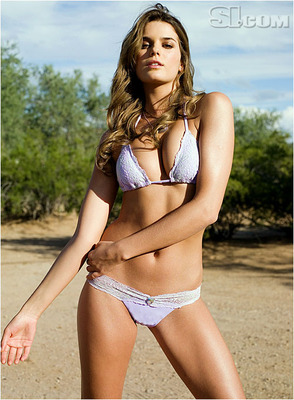 If you don't know who Juan Roman Riquelme is by now, after meeting his girlfriend Yesica Toscanini.
On that note, if you do not know who Yesica Toscanini is then you must not have seen Enrique Iglesias's music video "Do You Know? (The Ping Pong Song)"
Winner #1: South Korea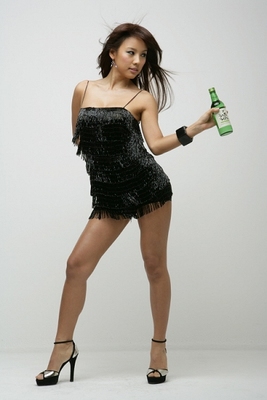 The first of the two teams to advance to the knockout stage from group B is going to be South Korea.
This was a close contest since the Greece fans showed some talent but when it came down to picking a winner, there was just too many babes to pass on them.
Congratulations South Korea for advancing to the knockout round of 16 in the who has the hottest WAGs/Fans fantasy game!
Winner #2: ARGENTINA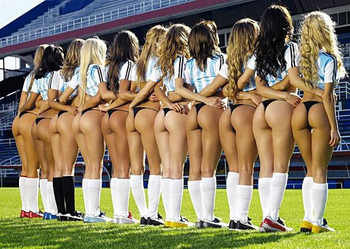 Keep Reading