The Hottest Soccer Babes In Body Paint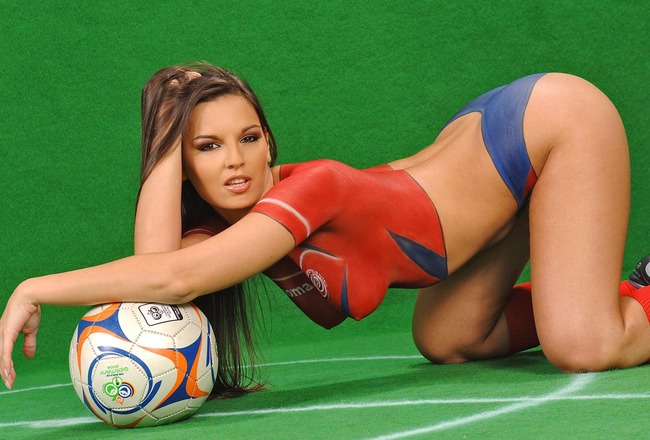 While not every girl in this slideshow represents a country in the 2010 World Cup, does that really matter?
When you click your way through the slides, are you really paying attention to the team that the girl is wearing? ... didn't think so...
If you're paying attention to the country they are wearing, you've come across the wrong slideshow.
Enjoy!! (and see more of the Coach's galleries at 'The Lion's Den University')
*Warning - Women Are Wearing Only Paint... oh' and socks and cleats...*
Golden Blonde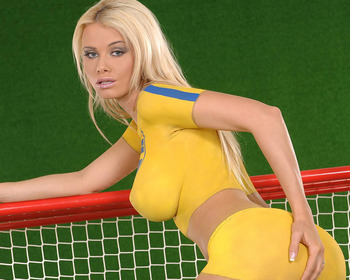 I'd Love To Play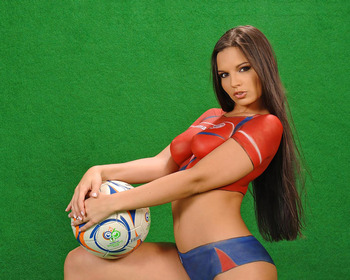 Goal Celebration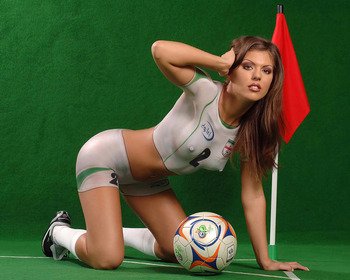 It's In The Net...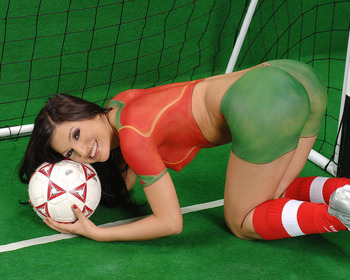 Losing Concentration Yet?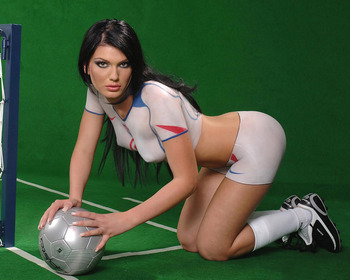 Hello There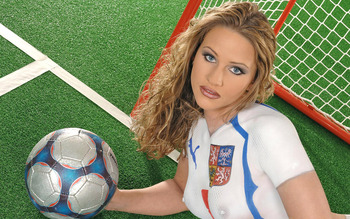 Perfection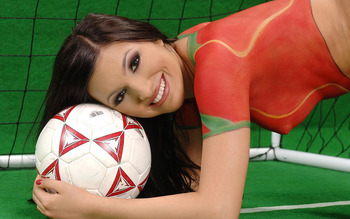 Free Kick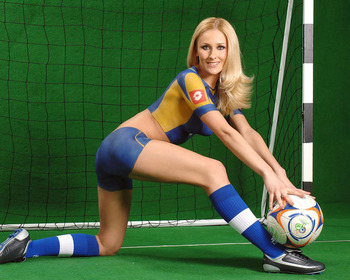 Incredible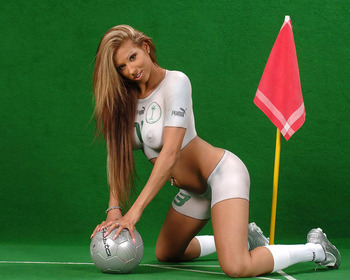 Nice Save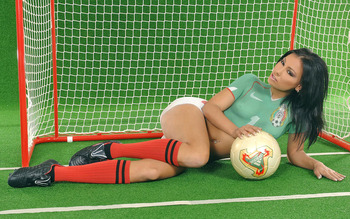 Consider Me A Fan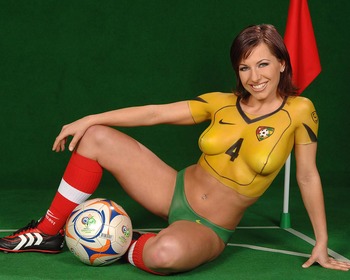 Diving Save... No?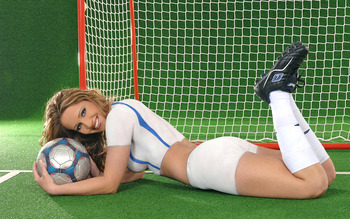 Gorgeous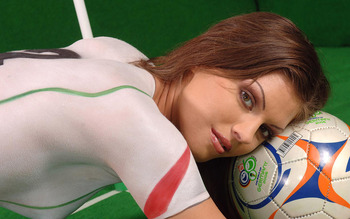 Replace Yourself With Soccerball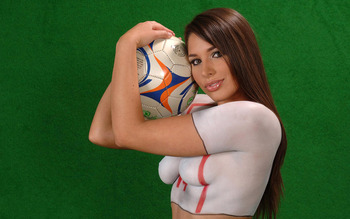 Germany at it's finest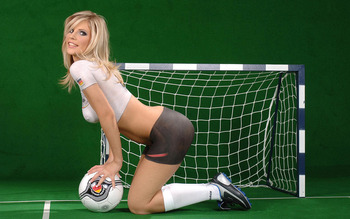 She Seems To Be A Keeper...
Smile Will Melt You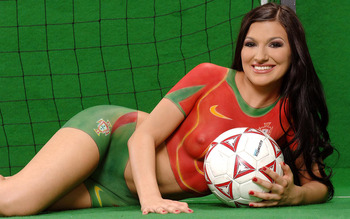 Wowza's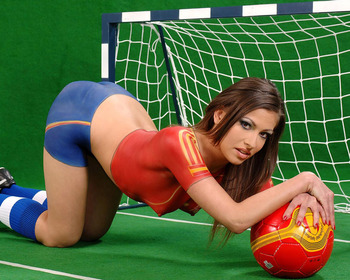 Perfect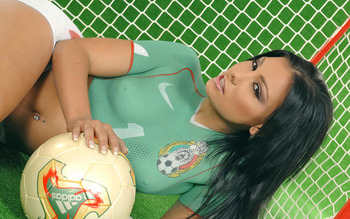 She Is Wearing Socks?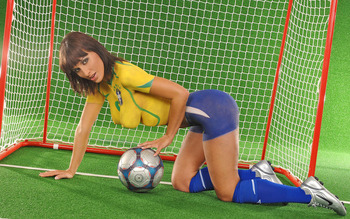 And Cleats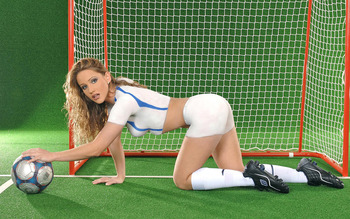 And Nothing Else...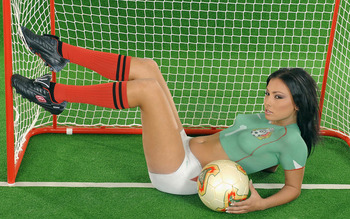 Brunettes do it better?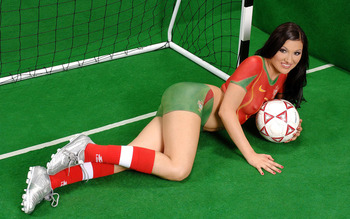 Fierce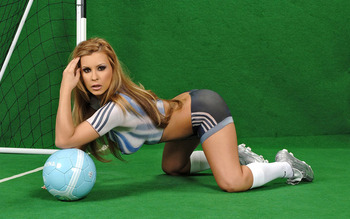 Remove Soccer Ball...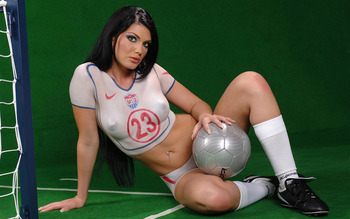 Can't Get Enough...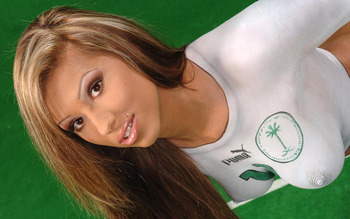 Well Aren't You Flexible
Lunge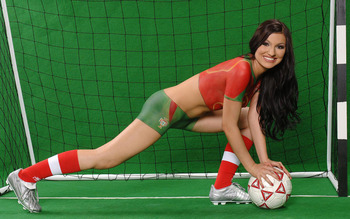 Stretch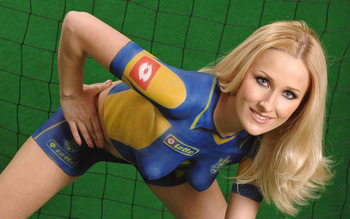 Grab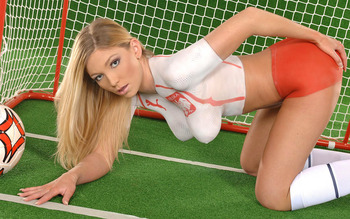 Kiss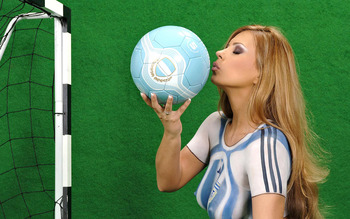 But mostly... make sure you score...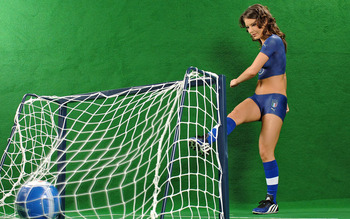 Keep Reading