Tiger Woods Needs The Dark Side: 10 Sports Villains He Can Emulate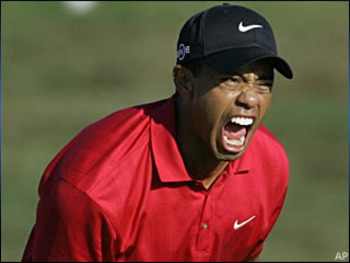 Once upon a time, there was a great warrior who dominated golf courses around the globe.
Fittingly named Tiger, this golfer had the strength and the ferocity of a cold-blooded killer. He was capable of defeating any opponent.
Tiger Woods was a god among men. With each passing victory, his legend grew.
Fans flocked to see him swing his magnificent Nike golf club. Whether they wanted to see him win or not, they came. They had never seen anything quite like Tiger.
The story of Tiger began when he was just a wee little boy. But even then, people could see the mastery with which he held that golf club.
His legend fully blossomed when he traveled to Pebble Beach and decimated all of his foes, putting on the greatest display of golf dominance anyone had ever seen. Tiger proceeded to take the next three Majors, and at the young age of 25, he was already king of his domain.
To make his legend even larger, Tiger decided to defeat his opponents on one leg. It was truly the stuff of legends brought to life before their very eyes.
But it turned out that Tiger was not who they thought he was. He was not a god, but a mere mortal with true character flaws.
People were shocked that he fooled them all those years. It turned out that he was conquering other kinds of courses when night fell, the kind that children were not supposed to hear of their idol trolling.
Tiger slinked into the shadows to get his affairs in order. People felt that if Tiger did not have control of his own domain, how could he conquer others? Obeying the wishes of the people, he went into exile.
Upon his return, Tiger was not the same. He withdrew from one tournament and was cut from another.
One scribe felt that upon his return to the birth of his legend, Pebble Beach, Tiger's powers would return.
But Tiger was unable to tap into the abilities of the Tiger of old. Then a wise soul provided the answer to Tiger's follies.
He must embrace his true self. Tiger must become a villain.
All those years when he was dominating, he did those disgraceful things. But he dominated golf. It was who he was.
When he tried to change his identity, his golf game changed with it.
Tiger finally realized that he must complete his transformation from the greatest golfer alive to the greatest villain the world of sports had ever known.
So he sought the advice of 10 of sports' most notorious villains. With each piece of advice in hand, Tiger sought a more powerful villain, until he finally learned from the most powerful one of all.
Here are their stories.
10. Ron Artest, the Tru Warier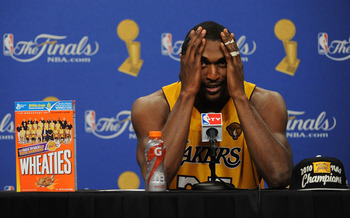 The first villain was an obvious choice for his recent turn from villain to champion.
The Tru Warier had undertaken a tumultuous journey in the world of basketball. He was a very talented individual, but he was also very short-tempered. Some would even say a little bit crazy. He definitely could not spell, either (as Tiger found out, that is actually how he spells his record label).
He was hated for his ability to stop people's most beloved player on every team that he faced.
This ability was a crucial aspect in a very strong Indiana Pacers team that was a contender for the throne.
But then the Tru Warier snapped.
The Malice at the Palace left the Tru Warier in exile, and not by choice, as Tiger had done to himself.
Luckily for Tiger, he did not have to earn back the trust of his teammates. The Tru Warier was not fortunate enough to be a lone gunman.
But one day, the Tru Warier finally joined forces with the Zen Master and the Black Mamba.
He still had his quirky moments, but he proved his worth with a game-winning shot and an impressive Game 7 performance. It was only fitting that such a notorious villain would help such a hated team take home the poorly designed but purely golden trophy.
What Tiger Learned From The Tru Warier: Maintain your composure.
People will hate you as a villain, but you must embrace it. With victories, your detractors will be silenced.
Just think, Tiger, how messy would the Malice at the Palace have been if you were there with your golf club?
9. Rasheed Wallace, simply known as Sheed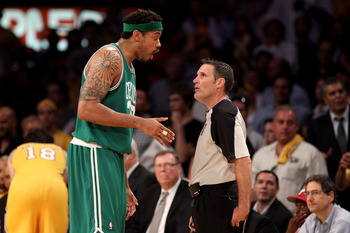 The next villain Tiger sought was one who knew his role very well.
Sheed was known across the globe for his massive mouth. He had talent to go along with that lip, but it wasn't quite as big as his words. Nothing really was, actually.
Over the years, Sheed's mouth cast him away from one franchise after another.
But strangely, every place Sheed went, he found himself in the midst of a title run.
In Portland, he should have won a title, but he went up against the unstoppable force of the Black Mamba and the Big Diesel. It seemed fitting that a team with Sheed would self-destruct.
But Sheed would get the last laugh (as Tiger found out, Sheed's mouth really never did stop moving).
He was exiled to Detroit, where he joined forces with other cast-offs Chauncey (Minnesota), Rip (Washington), and Tayshaun (slipped way too far in the draft). It was the perfect band of misfits, and they formed together to avenge Sheed's loss to the Laker dynasty.
Sheed faced the Spurs, but had a mental lapse that allowed Big Shot Rob to plunge the dagger into his hopes for a second ring. He met the Black Mamba once again this year, but he found the favor returned from many years before.
What Tiger Learned From Sheed: Your voice is an asset, not a liability.
Sheed spoke his mind and didn't pretend to be somebody he wasn't, like Tiger did.
But Sheed was also banished from many a game because of that mouth. It also caused severe mental lapses that cost his team significant games.
8. Roger Clemens, the Rocket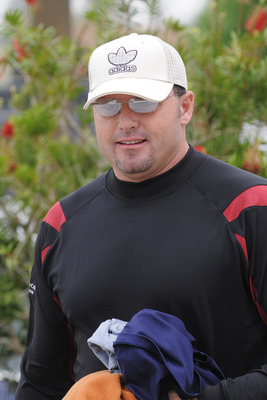 The next villain was one that dominated the game for many years, something Tiger hoped to do as a golfer.
The Rocket dominated opponents playing for three different teams in the same division. Some pitchers cannot even translate dominance from one league to another.
The Rocket was a hated player for his tough demeanor on the mound, and that hatred only grew when the former Red Sox hurler went to the hated Yankees.
He won two championships in New York, only furthering the hatred in the city that was so thirsty for just one (they later got two of their own).
But the Rocket soon came crashing back to earth when his former minion, Brian McNamee, unveiled the source of his power to the world.
Those steroid-ridden needles proved that the Rocket truly was the villain that so many people thought he was.
What Tiger Learned From The Rocket: Do not live with a dark secret.
If Tiger's secret truly was the source of his golfing excellence, then the Rocket's secret was an entirely different animal.
Tiger learned that he must embrace his flaws, rather than try to deny them and pretend he was something else.
The Rocket's dwelling at rock bottom was as good a lesson as any. Tiger knew that his fall from grace could be much worse if he did not heed the Rocket's warning.
7. Barry Bonds, BALCO Head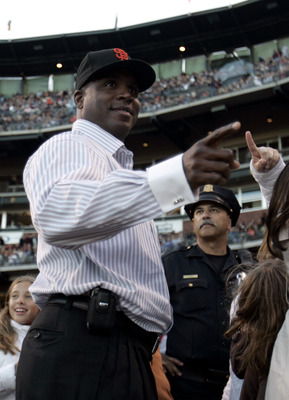 Naturally, the Rocket directed Tiger to a villain in a similar predicament.
BALCO Head became a more powerful and more hated villain than the Rocket during his reign.
He smashed records and balls into the moat outside his castle daily. Even more impressive was that he did it in defiance to the obvious: He was known as BALCO Head, after all.
BALCO Head had many prestigious records, things that Tiger wanted for himself.
But Tiger did not want to sell his soul to the Devil to achieve those goals, like BALCO Head did. He also did not want to have a head as big as his, either.
In another time, Tiger would have sought BALCO Head and the Rocket further along his journey. But they were not as powerful as they once were in the world of sports.
Things change quickly when your balls shrink.
What Tiger Learned From BALCO Head: A good swing is a villain's most powerful weapon.
No matter how much the hatred grew for BALCO Head, he knew that he could always silence the masses with one swing of his bat.
Tiger knew that he could never truly complete his transformation until he regained his own swing. Only then could he become the greatest villain sports had ever known.
6. Pete Carroll, the Paid Piper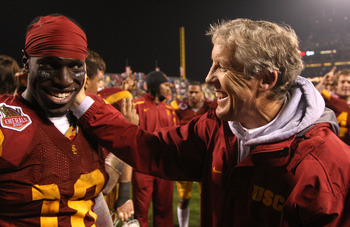 Tiger was surprised when he found out that he would not also get to see the sunny beaches and beautiful ladies of California when he visited the Paid Piper.
But he knew that now was not the time for ladies. He'd had enough of those to last him a few lifetimes.
The Paid Piper was the coolest guy with gray hair that any college kid had ever known. He used this sway to lure talented mercenaries to the land of bright lights, where he built a dynasty.
With warriors like Reggie Bush and Matt Leinart, the Paid Piper could do no wrong.
But then people found out how he was able to lure all those recruits to USC, hence his superhero name.
If the Paid Piper was anything, he was certainly crafty. He fled town and went to the land of eternal rain.
What Tiger Learned From The Paid Piper: Follow your heart.
The Paid Piper tried to build an NFL franchise in the NCAA, but much to his surprise, they found out after ten years. Usually, the NCAA takes much longer just to muster up the courage for a slap on the wrist.
So the Paid Piper finally realized his dream of returning the the league where you are actually allowed to buy mercenaries.
Tiger was starting to realize that he was who he was. There was no use pretending anymore.
5. Alex Rodriguez, A-Roid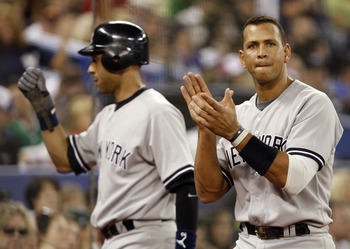 The aptly named A-Roid was a supremely talented individual, much like Tiger was.
A-Roid was also much smarter than the Rocket and BALCO Head. He was capable of admitting his mistakes, no matter how much of a weasel he looked like when he did so.
Under the apprenticeship of Captain Jeter, A-Roid realized that it was better to have all your fun before you settled down and got married. That's the way things worked in the world.
Once he let himself get comfortable with the rest of mankind, A-Roid settled in quite nicely and helped the Evil Empire regain control of the world.
He was still a little flaky, but A-Roid finally became comfortable with who he really was. That was when he learned how to win.
What Tiger Learned From A-Roid: Sometimes it's good to do things normal people do.
Instead of running around in shady alleys with countless porn stars, Tiger realized that he should have just been open about who he was and gotten all of it out of his system before he got married.
He probably would have picked classier ladies, like Captain Jeter, if he was open and comfortable about who he really was.
Instead, he tried to pretend he was a knight in shining armor. He was starting to understand that he truly must embrace his inner villain.
4. Jerry Jones, the Snake Oil Salesman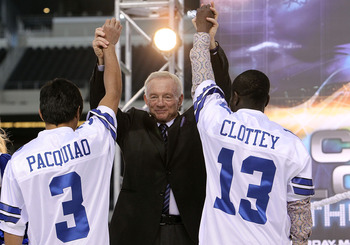 Tiger was starting to learn the characteristics of becoming a villain. The next step was learning how to take over the world.
Emperor Steinbrenner had recently relinquished his throne, so the next natural candidate was the Snake Oil Salesman of Texas.
Tiger used to be the king of advertising revenue. He had created his own brand. He had millions of followers.
That was the past. The Snake Oil Salesman knew the way to regaining that empire. In fact, he had just built a $1.3 billion shrine to himself and called it a football stadium.
Jones didn't care what people thought about him. He fired the great Tom Landry in favor of Jimmy Johnson.
People thought he was a fool. What was the Snake Oil Salesman trying to sell us?
Three rings later and he still continues to wear that smug look on his face.
What Tiger Learned From The Snake Oil Salesman: Intelligence and craftiness are more valuable than attention-grabbing headlines.
The Snake Oil Salesman's downfall was his penchant for attention. Tiger smirked at the picture of Roy Williams in his trash can on the way out.
People already knew Tiger. He did not need more attention. He had to perfect his game and let it speak for itself.
3. Roger Federer, the Snarky Racqueteer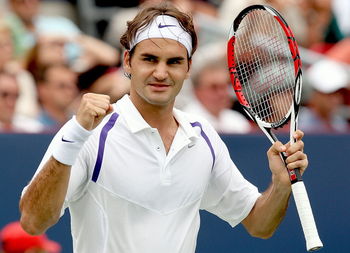 Tiger knew how to dominate, but he needed another wrinkle in his game to truly become a villain.
For the Snarky Racqueteer, it wasn't enough to beat his opponents into submission. He subtly mocked them afterward.
It was a tactic that worked well for the Snarky Racqueteer. He certainly had the game to back it up.
People had seen very good tennis players and ones who yelled at refs.
But they had never seen one who methodically piled up victories, then laughed at them while holding the trophy.
What Tiger Learned From The Snarky Racqueteer: Beat your opponent into submission, then spit in his face.
Tiger looked in the mirror and feigned the nasally voice of a reporter, "Tiger, what do you think of Phil?"
Villainous Tiger responded, "Phil's a clown. He couldn't hold my jock strap if I handed it to him when I was done at the strip club."
Tiger liked the feeling that arose from those insults. If only he had someone to tell him that his insults needed a little work.
2. Kobe Bryant, the Black Mamba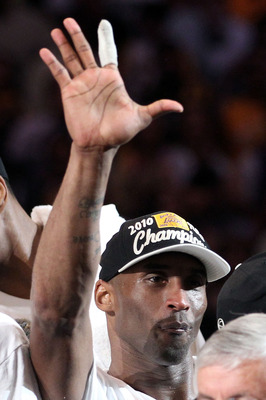 Tiger had finally mustered up the courage to meet the man he had heard so much about on his travels.
He was surprised to discover that the Black Mamba was so similar to himself.
They were both prodigies. They became superstars too quickly and thought they were above the rules that governed everyone else. They were also a little awkward when dealing with real mortals.
Both quickly learned how to dominate their sports. Ironically, the Black Mamba won his first title the same year Tiger conquered Pebble Beach.
The Black Mamba had a feud with his significant other, the Big Diesel, and turned to other women. Tiger was impressed by his craftiness in buying a huge ring to appease for his sins. But he was not so happy when he realized that they didn't make rings big enough to appease all of his mistresses.
Tiger also realized that his pursuit of the Golden Bear was similar to the Black Mamba's pursuit of His Airness.
The Black Mamba tried for years to build his legacy. The manner of which he went about it turned many people off, though.
What Tiger Learned From the Black Mamba: Villains must create their own identity.
The Black Mamba recently realized that he didn't have to overtake His Airness's throne, he simply had to be Black Mamba. People would fear his own name soon enough.
After his own exile of sorts, when the Black Mamba divorced the Big Diesel, he finally accumulated enough rings to give his name meaning.
Tiger understood that by being a villain he could have a greater legacy than he ever imagined.
1. Michael Jordan, His Airness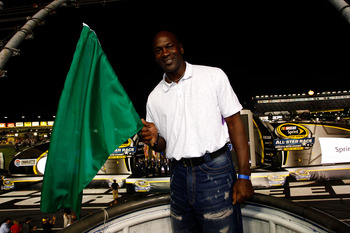 Tiger was surprised to find that His Airness was the greatest villain of all.
Words spoken of His Airness only seemed to convey reverence.
Much like Keyser Soze, His Airness showed that "the greatest trick the Devil ever pulled was convincing the world he didn't exist."
His Airness gambled away small islands and verbally accosted his teammates on many occasions.
The scribe Bill Simmons even theorized that His Airness left for baseball in an arrangement with the Stern Dictator because of his gambling problems.
He was the most ruthless villain the world of sports had ever seen. Winning would come at any cost, but no one questioned that it would always come.
But His Airness proved that unparalleled success transcended good and evil. People only saw greatness. They were able to look past everything else.
It was the most evil thing that anyone could ever do. But Tiger understood how beautiful it truly was.
Conclusion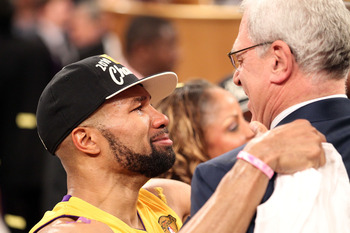 Tiger finally understood the meaning of his predicament. He understood that all of his greatness was meant to precede his precipitous fall.
He could no longer lie to himself or the world about who he really was. He knew this was the only way to regain his dominant form.
He then looked at the bright side: At least he had the name for the job. Tiger certainly wasn't as ridiculous as the names of some of the villains he had met on his journey.
In Tiger's next villainous adventure: Tiger seeks out the Zen Master.
Tiger is enticed by tales from the Black Mamba and His Airness of how the Zen Master perfected the art of their villainous ways.
Keep Reading