Shark-A-Palooza: Four Bands That Could Lend San Jose a New Intro Song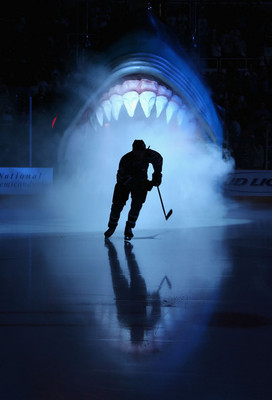 One can get really bogged down in talk of trades, free agent departures and acquisitions, and even draft prospects this time of year in the NHL. So why not take a moment to explore a lighter idea?
For some time now, the San Jose Sharks have burst onto home ice through the glowing, smoking shark head to the sounds of Metallica's "Seek and Destroy." The choice is understandable; it is a fast-paced, loud, and attention-grabbing hard-rock anthem that fires up the fans, energizes the team, and maybe even gets in the heads of the opposing players... maybe not.
But given the Sharks' collective history of regular season dominance and post-season swooning under the reign of this song, is it time for a change?
As I have pointed out before, the only thing the Sharks seem to seek is consistency and success in April and May and the only thing they destroy is the promise of so many high-seeded playoff campaigns.
I will readily admit to a good deal of superstition, so why not try something wild?
Scoping out a new intro song should not be taken lightly, as the song effectively becomes the anthem of the team. In trying to find a fitting theme, I have scoped out four major bands and artists from the world of hard and classic rock.
See what you think:
Honorable Mention: Kenny Loggins—"This is It"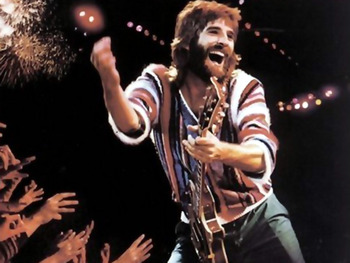 I know what you must be thinking (if you recognize the song that is): WAY too light and pop-ish for a hockey team.
This song gets consideration for one reason and one reason only: It was the de facto pre-game speech from coach Bill Walsh to the San Francisco 49ers on January 24, 1982, when they beat the Cincinnati Bengals to win Super Bowl XVI.
The story goes something like this: Joe Montana was on the team bus headed to the Silver Dome and had a boom box on which he was playing the then-new release. As they waited in traffic (weather created terrible delays getting to the game that day), Bill Walsh worked his way over to Joe and Joe immediately turned the music off. Bill looked at him and told him to turn it up.
The song conveyed exactly the message Walsh wanted his team to hear. "This is it, make no mistake where you are; This is it, you're going no further; This is it, until it's over and done; This is it, one way or another."
The ploy worked and the rest is history. If it worked for the 49ers, could it work for the Sharks? Unfortunately, I think the rest of the hockey world would laugh them off the ice before they found out (but that might help them catch the opposition by surprise).
Still, the concept of mantra through song is an interesting notion.
Iron Maiden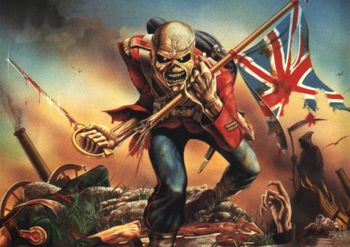 British rock icons Iron Maiden make the list with a couple of songs.
"Flight of Icarus," perhaps their most famous hit, makes a good candidate. The ballade which relays the story from Greek mythology of an ambitious attempt to escape from Crete which ultimately ends in tragic death is a telling reflection of the Sharks' post-season aspirations to date in franchise history.
This would be focusing on the negative in a way, but perhaps facing this issue so publicly would be the motivation the team needs to change that history. Plus, the beat is a keeper.
"Judgement Day" is not as well known, but is another fitting option. With lyrics like "By your deeds you will be known, time will tell truth will show... what will you say... on Judgement Day?" using this song as their intro would be a clear message that the Sharks would accept no further excuses for their historical short-comings and are ready to own up to their performance.
Dio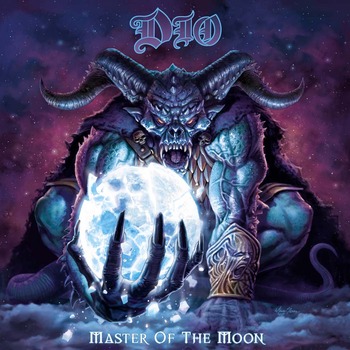 The late great Ronnie James Dio's name-sake band makes the list with a prolific four options.
Dio is perhaps best known in recent times as the head-liner of the Bay of Pigs Memorial Day Dance on the Hooked on Monkey Phonics episode of South Park, but before his tragic death from cancer mere weeks ago, put together an impressive repertoire of hard rock hits.
"We Rock" conveys quite a different attitude than the Iron Maiden options. It conveys strong confidence with fast base riffs and confident, fore-telling lyrics which speak of seeing traces of things one wants to be. Could such a song instill some swagger into the Sharks?
"Last in Line" seems appropriate in that for some years now it seems the Sharks have been last in line among young, talented, hungry teams to break through and win the Stanley Cup. They need to know for the first time if they are evil or divine. Perhaps this song could help them figure that out. It also offers a slow and dramatic lead-in, which could build drama before the sheet is yanked off the shark head.
"Stand Up and Shout" is another swagger anthem. "You've got desire, so let it out; You've got the power, stand up and shout!" I think fans at HP Pavilion would certainly do so.
"Dream Evil" caps the list of Dio's contributions. Certainly the play of Team Teal in the post season has caused fans, executives, and coaches alike to have the odd nightmare or two over the years. No wish on a rising star will deliver the Stanley Cup. It also has one of the best opening riffs on the list.
Boston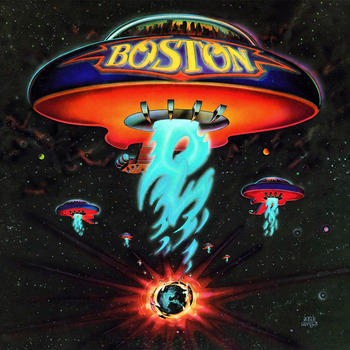 On the lighter side, the immortal Boston chips in with three options which offer a distinctly different flavor.
"Don't Look Back" is perhaps the most directly appropriate. As a counterpoint to the face-your-demons mentality conveyed by some other songs on the list, adopting this song would be a sign that the Sharks are turning the page from their history of struggles and moving on to bigger and better things.
"Smokin'" is an obvious choice: great sound, a bouncy beat, and (drug references and condoning aside) a sure way to start off every home game with a good vibe. And, of course, the shark head will be ... smokin'.
"Party" is in a similar vein to "Smokin," a true feel-good song that would encourage the team and fans alike to "Get down and party." A party atmosphere might be a welcome change to the business-like seriousness that hangs over West Santa Clara St. like a gray cloud every spring. It also offers another dramatic lead-in.
The Prince of Darkness: Ozzy Osbourne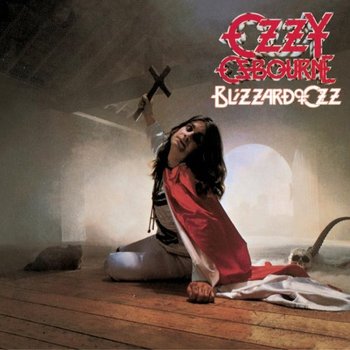 At last, the Oz Man cometh.
John Michael "Ozzy" Osbourne offers a mere two songs to the list, but they are excellent options.
The 1983 hit "Bark at the Moon" speaks through fierce guitar riffs and a feverish beat about boiling vengeance and listening in awe to a beast who was left for dead but has risen and returned to prove its pundits wrong, so wrong. Do you need more of a connection than that?
"I Don't Know" may encapsulate everything that is Sharks hockey better than any of the rest.
"You gotta believe in someone, asking me who is right, asking me who to follow, don't ask me, I don't know."
"Nobody ever told me, I found out for myself, you gotta believe in foolish miracles. It's not how you play the game it's if you win or lose, you can choose, don't confuse, win or lose, it's up to you."
How true Ozzy, how true.
My take?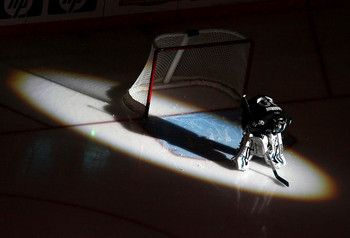 If it were up to me, which clearly it is not, my money would be on "I Don't Know."
It offers perhaps the best of all dramatic intro sequences, which could build anticipation as the shark eyes glowed from beneath the sheer black sheet and the smoke rose from the ice, before the sheet ripped back as the song burst into its main tempo and the players flew onto the ice.
It also offers a message I feel the Sharks need to hear every night:
Stop looking for a leader to emerge and be one yourself.
Regardless of how well you play, winning is all that matters.
You control your own destiny.
And, when the chips are down, do not be afraid to have faith in "foolish miracles."
At times the elusiveness of Lord Stanley has made a title seem like just that. Maybe having this as a theme song could inspire the Sharks to keep charging, and dare I say, finally succeed.
Keep the Faith!
Keep Reading

San Jose Sharks: Like this team?