The Five Best Starts of Tommy Hanson's First Year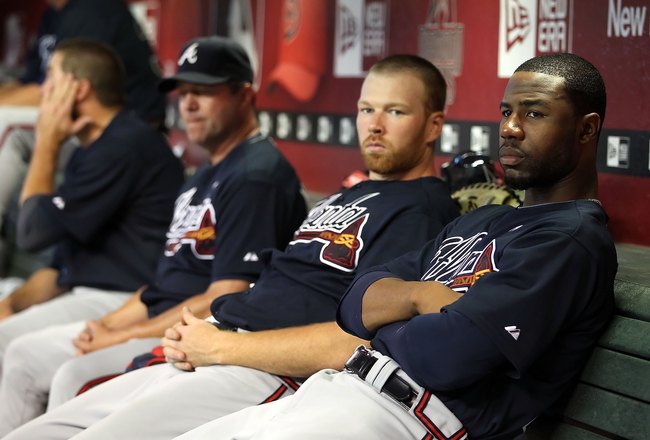 With all the hype focused on Stephen Strasburg (and deservedly so), the one-year anniversary of Tommy Hanson's arrival in the majors has come–and gone.
While it's been slightly more than one calendar year, the June 7, 2009 promotion of Hanson to the Braves, after dominating International League and Arizona Fall League hitters, came as no surprise to most who knew anything about the big, red-headed righty.
While not as hyped as fellow Brave Jason Heyward or flamethrower Strasburg, Hanson has put together a full season that most pitchers would dream about.
I would urge Strasburg to look at what Hanson has done between his debut, 375 days ago, and the present day–and hope that equaling or improving on that performance should be considered a significant achievement.
So here's Hanson's line since June 7, 2009:
35 Games Started - 1 Complete Game
210.1 Innings Pitched - 72 Earned Runs (3.08 ERA)
202 Strikeouts to 74 Walks (2.7:1 K/BB ratio)
18 Wins against 7 Losses.
(David O'Brien of the AJC has a bit on his blog about the very same subject)
In this modern era, those are numbers that would merit strong consideration for a Cy Young award if this performance were completed between April and October.
With that - I give you Tommy Hanson's 5 best performances from his first year in the Majors.
(Honorable Mention) July 20, 2009 vs San Francisco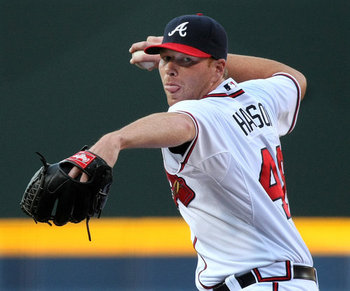 This was Hanson's high strikeout game, so it deserves a nod.
A clean-shaven Hanson was recalled after the All-Star break to pitch for the Braves in a day game against the Giants.
He faced some trouble early in the game, but the Braves' bats came to life in the bottom of the seventh, scoring six times en route to an 11-3 win at Turner Field.
Hanson's line:
7.0 IP, 3 ER, 5 H, 3 BB, 11 K (112 pitches - 75 strikes)
Photo: Curtis Compton/AJC
5. June 28, 2009 vs Boston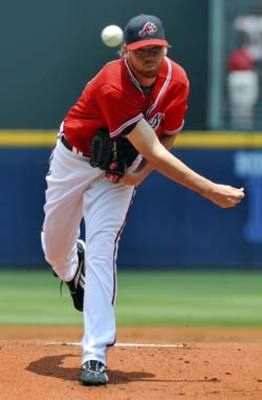 Despite feeling under the weather, Hanson took the ball on the sunny, Sunday afternoon against a tough Red Sox lineup and made them and manager Terry Francona feel sick.
The Red Sox skipper went so far as to say that if Hanson pitched that well feeling sick, he didn't want to face him when he was 100 percent healthy.
Behind solo home runs from Chipper Jones and Garret Anderson, the Braves earned the 2-1 victory.
Hanson's line:
6.0 IP, 0 ER, 2 H, 2 BB, 2 K (97 pitches - 63 strikes)
Photo: Associated Press
4. September 9, 2009 at Houston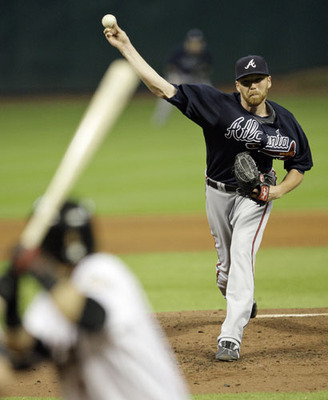 This game surely left a sour taste in the mouths of Braves fans, but not because of Hanson's performance.
The Astros' broadcasters were so awed that they stated Hanson's knee-buckling curve might be the best on in baseball.
Hanson mowed down the Astros before handing it over to the bullpen, only to see Rafael Soriano give up two runs in the bottom of the ninth, as Houston came back to win 2-1.
Hanson's line:
8.0 IP, 0 R, 5 H, 7 K (98 pitches - 65 strikes)
Photo: David Phillip/AP
3. September 15, 2009 vs New York Mets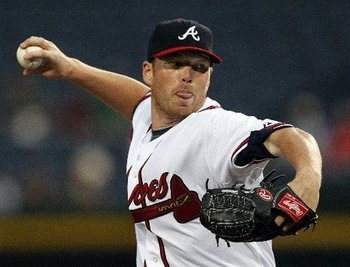 Despite the hard luck he received, having the bullpen give away a win in his previous start, Hanson returned home to Turner Field and shut down the Mets, as the Braves won easily, 6-0.
Hanson's Line:
7.0 IP, 0 ER, 3 H, 3 BB, 8 K (95 pitches - 60 strikes)
Photo: Curtis Compton/AJC
2. June 16, 2010 vs Tampa Bay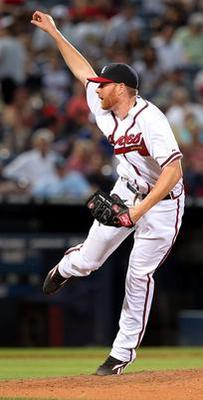 After a series-opening drubbing at Turner Field the night before to the team with the best record in baseball, Hanson righted the ship making quick work of the Tampa Bay Rays.
RBI hits by Troy Glaus and Brian McCann helped the Braves get on the board early, and a solo home run by Eric Hinske gave Hanson more than enough breathing room, as the Braves won 6-2.
Hanson's line:
7.0 IP, 0 ER, 3 H, 6 K, 1 BB (101 pitches - 66 strikes)
Photo: Curtis Compton/AJC
1. May 10, 2010 @ Milwaukee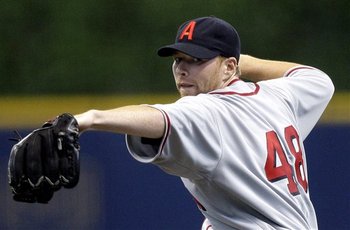 11 months after the Brewers hit him for 3 home runs during his major league debut, he made them look foolish as the Braves scored a couple runs early, then jumped all over the Milwaukee bullpen in an 8-2 victory.
Hanson's line:
8.0 IP, 4 H, 0 ER, 8 K, 1 BB (109 pitches - 66 strikes)
Photo: Morry Gash/AP
Keep Reading

Atlanta Braves: Like this team?