Five Reasons Michael Owen Should Have Been Picked for England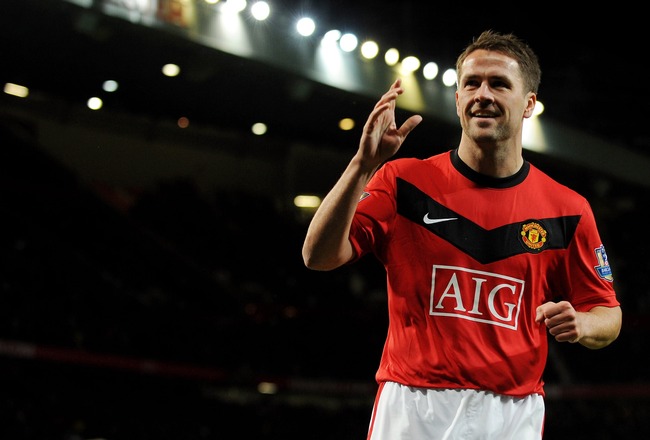 Michael Owen is one of the greatest players to strap up his boots for England. He hasn't scored an international goal in three years, but this year he showed great form in the Champions League for Manchester United.
Owen also has demonstrated great leadership abilities, especially when he captained Three Lions at age 22 when David Beckham was hurt.
No England strikers have scored in the Cup, and they were shut out by an Algerian goaltender, Rais M'Bohli, who only has three international caps. Here are some reasons he should have been on England's 2010 World Cup squad.
1. England's Weakness at Striker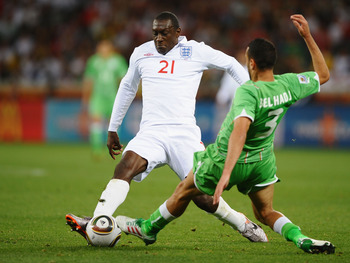 Wayne Rooney is a one man wrecking crew that netted 34 goals, highlighted by four goals in a two-game Champions League playoff against Italian top flight club Milan.
His new bald spot helped Rooney improve his heading and mature into one of the best strikers in the world.
However, his line mates are different. Peter Crouch of Tottenham Hotspur has great physical abilities around the goal at 6'7" and is a prolific finisher (21 goals in 39 caps), but he doesn't have the fitness to make it 90 minutes.
Emile Heskey, who starts for Three Lions, is even worse than Crouch. He's 32 (two years older than Rooney) and only has seven goals at the senior level. He only scored one goal in qualifying against Kazakhstan, who is ranked 129 by FIFA.
Owen, with his wealth of international appearance and good form in Champions League and the Manchester Derby, could have overtaken Heskey even with the hamstring injury.
2. Good Pre-Injury Form for Manchester United and Newcastle United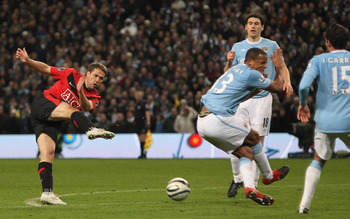 Owen might have been limited by a hammy injury for the Red Devils, but he still persevered and had success, especially in Europe.
In Champions League, he scored a hat trick on the road against VFL Wolfsburg, accounting for all of Man U's scores. This type of striking ability helped Owen make his mark as a sub for Wayne Rooney as exemplified by a game winner against United's bitter rivals Man City.
In 11 fewer games of action, Owen netted four more goals than Emile Heskey (nine to Heskey's five).
In the previous seasons for relegated club Newcastle United, Owen scored 23 goals and scored in every cup game. This shows that Owen could still create for himself and didn't need an elite midfield like he had at Liverpool.
3. International Experience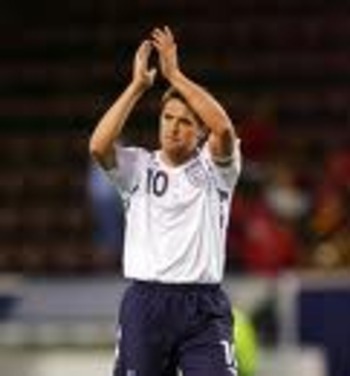 Owen is one of the most prolific strikers in international football history.
His 40 goals are fourth best in England history only behind legends like World Cup champion Bobby Charlton and English football Hall of Famer Gary Lineker, whose World Cup run in 1986 was halted by Diego Maradona's "hand of God" goal in the quarterfinals.
Owen scored his first international goal at age 18 and scored in all of England's major tournaments from 1998 to 2006.
He hasn't gone four consecutive games without scoring for England.
His injury was a deciding reason that England didn't qualify for Euro 2008, and he scored four goals despite missing seven matches.
Instead of looking at his recent international success and great work rate for Newcastle, Fabio Capello reinstated Heskey as starting striker even though Owen has outshined in both club and international play.
4. Success at the World Cup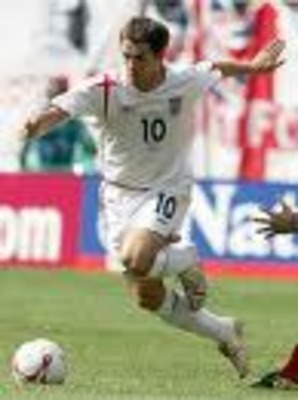 Owen has put his own personal stamp on the international showcase that is the FIFA World Cup.
As a teenager in the 1998 Cup, Owen scored a brace of goals: once in the group stages and another in a tight knockout game against Argentina. He netted a clutch penalty in that same match, but Three Lions still lost. In 2002, Owen cemented his World Cup legend by finishing two goals in the knockout rounds, including one against Brazil that gave England a 1-0 lead against the future world champs. He led England in scoring for a second straight campaign.
However, 2006 tarnished Owen's legend because he got injured in the knockout stages, and 21-year-old Wayne Rooney had to play lone striker against Brazil.
Owen's clutch in penalty situations (1998 vs. Argentina, 2004 vs. Portugal) would have given Three Lions a lift in a tough shootout versus Portugal.
Even if he was just featured as a super sub like on Man U, Owen's success at the highest stage of football could give England a boost similar to Mexico's Cuahtemoc Blanco, who scored off a penalty at the advanced age of 37 and has found goal in four World Cups.
5. Positive Leadership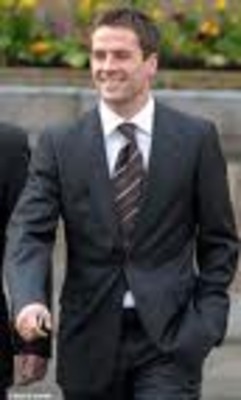 Michael Owen is one of the most respected sportsmen in Great Britain.
Unlike teammate John Terry, he has been happily married to childhood sweetheart Louise Bonsall for five years.
He also earned the nationwide BBC Sports Personality of the year at the age of 19.
Seasoned coaches like England assistant Ray Clemence wanted Owen to be on the England squad for the World Cup qualifiers. He has been a fan favorite from his first World Cup in 1998 (which led to a bugger of a video game http://www.gamespot.com/ps/sports/michealowenswls99/index.html).
Even as a motivating voice on the bench, Owen could really inspire his teammates, particularly Wayne Rooney, who hasn't scored in nine straight internationals. Maybe he'll have the fitness to play for England in the 2012 Euro Championship.
Keep Reading

England (National Football): Like this team?