Kobe Bryant vs. Michael Jordan: Can We at Least Have the Conversation?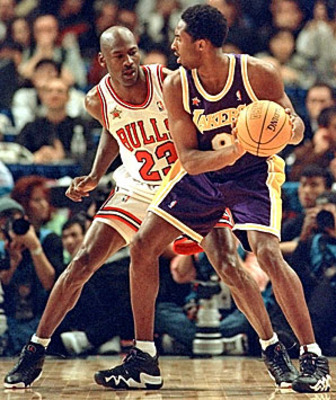 It's official. The debate of Kobe Bryant versus Michael Jordan can at least be discussed. Last night, Kobe Bryant won his fifth NBA championship by willing his team to victory over the rival Boston Celtics in seven games.
Yes, Kobe's five titles are still one shy of Michael Jordan's six, but the difference of one is close enough that the conversation can be had.
How much closer is Kobe inching to His Airness?
Is it possible that the Lakers superstar has somehow exceeded Michael?
Let's break it down.
Six Titles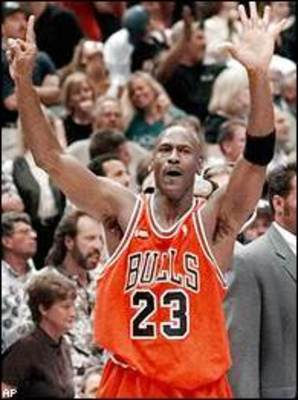 Michael Jordan won six titles in eight years, which is unprecedented in the post-NBA/ABA merger world. It is certainly feasible that the Bulls could have won eight consecutive titles if Jordan did not take a hiatus to go play minor league baseball. Winning two sets of three-peats is also unmatched in the modern NBA.
Five Titles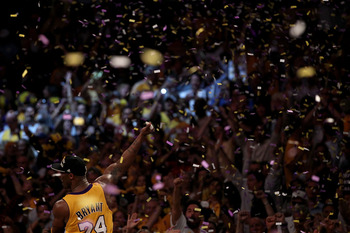 Kobe Bryant earned his fifth NBA title last night with the Lakers' third Finals victory over the Boston Celtics. Kobe went seven years between his third and fourth titles, and in between, the Lakers officially became his team.
Kobe won his fifth title in 2009 at 31 years old. Michael, conversely, won his third title at 34 years old in 1997. Kobe won his first title at 22 years old. Michael won his first title at 28 years in 1991.
Lethal Scorers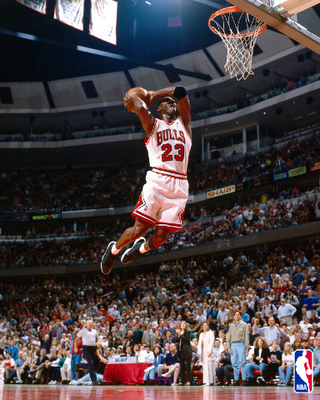 Michael Jordan scored over 32,000 points in his 15 year career. In 14 seasons, Kobe has scored just over 25,000 points. Clearly, he is not going to eclipse Jordan's scoring total next season.
Additionally, Kobe has won only two scoring titles in his career, while Jordan won 10 scoring titles.
Jordan averaged 30.1 points per game for his career. Kobe, conversely, has averaged 25.3 points per game.
Defensive Tacticians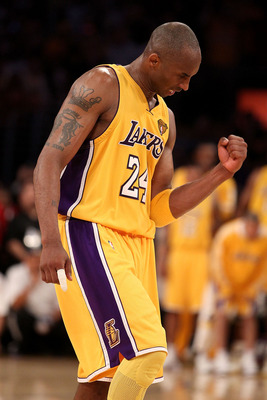 This is a close one. Jordan earned nine First Team All-NBA Defensive Awards during his career. Kobe is right behind him with eight.
As incredible as both have been on the offensive side of the court, they are nearly equals when it comes to shut down defense helping their team.
Unless something drastic happens to Kobe's game next season, this category will at least become a "push" in the near future.
Coming Up Clutch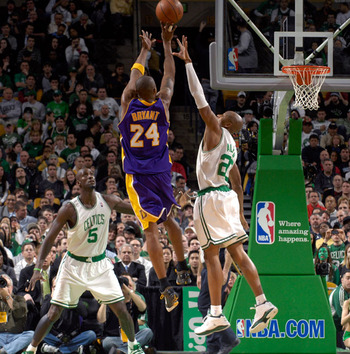 Kobe, like Jordan, is known as the best finisher in the game during his time. Throughout each of their careers, both Kobe and Jordan knocked down clutch shots throughout the regular season and postseasons.
Perception may lead many current, older NBA fans to immediately lean to Jordan in this regard. While there is no official tally of "clutchness", there is an argument to at least equate the two, if not Kobe exceeding MJ.
Coaching Factor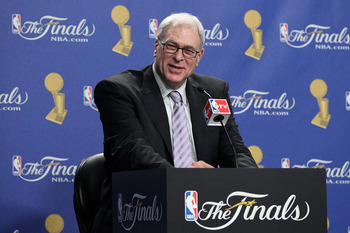 In this regard, the two are equal. Both Kobe and Jordan won all of their titles with Phil Jackson on the bench and did not sniff the Finals under any other coach. Jackson led Jordan's Bulls to two separate three-peats. The big question this offseason will be whether or not the Zen Master returns to Los Angeles to lead Kobe to his second 3-peat.
Big Man Factor
Michael Jordan had the value of a good man during the Bulls' dynastic years. From Bill Cartwright to Wil Perdue to Luc Longley, the Bulls had a steady big man that could control the paint, although none were truly dynamic players. Those big men helped stymie the likes of Patrick Ewing and Rick Smits on the Bulls' roads to six NBA titles.
Shaq Factor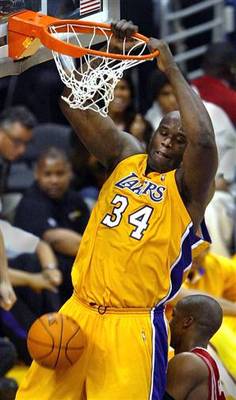 Now, unlike Jordan, Kobe had the benefit of playing with one of the greatest centers in NBA history during his first three title runs. Kobe spent the first eight years of his career with Shaquille O'Neal, who was the dominant big man force in the NBA during his prime.
Shaq's presence on the roster and how his role helped Kobe achieve his first three titles cannot at all be discounted.
That is one knock in the debate of Kobe v. Jordan. That is, it is easy to defer to Shaquille O'Neal, which is fair.
Impact On The Game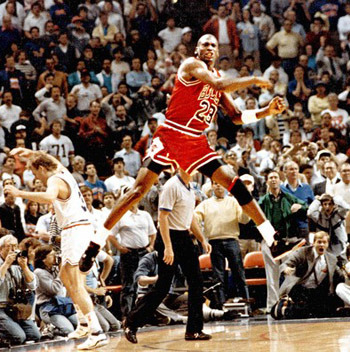 Perhaps the most significant difference between Kobe and Michael Jordan is their impact on the game itself. Kobe is the best player in the game today. However, he has not had the transcendental impact on the sport like Michael Jordan.
The NBA's stature was certainly elevated in the 1980s thanks to the likes of Magic Johnson, Larry Bird, and the clashes between their two teams. However, Michael Jordan truly made the NBA a global enterprise. Jordan became the most marketable athlete in the world and changed the way athletes and sponsorships mix.
Kobe is a great, all-time player when it comes to on the court skill, but his lasting impact on the game will never match that of MJ.
So, Who's The Goods?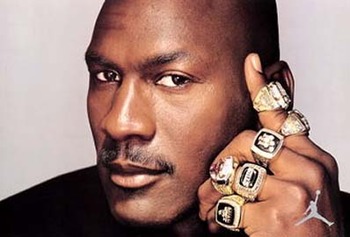 It's still got to be Jordan. How do we know? We know because Michael Jordan is still omnipresent in the game even though he has been (fully) retired for the last seven years. He is still one of the most famous athletes in the world, and that is due to his success both on the court and everything he achieved off of it.
But when taking into all the memories of watching the two players at their best, the nod still goes to Jordan. His maneuverability and creativity on the court was unseen before him and still has not been matched since.
Again, Kobe is an all-time player and a Hall of Famer. But to say he has surpassed THE greatest? That is not a declaration that can be made at this time. MJ still reigns.
Keep Reading

Los Angeles Lakers: Like this team?