2010 NBA Draft: Ranking the No. 17 Picks of the 2000s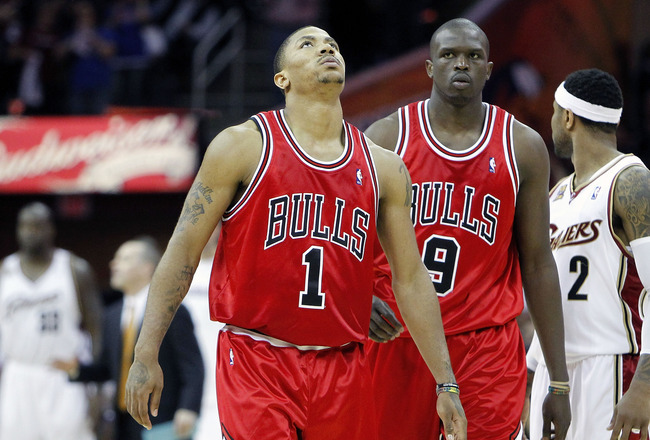 The Chicago Bulls hold the 17th pick in the 2010 NBA Draft, and the player they select will likely impact the rest of what looks to be an eventful summer.
The 17th pick is just outside of the lottery and has produced some stars and some duds over the past decade. Let's count down all the picks, from the worst selection of the 2000s to the best.
10. Zarko Cabarkapa (2003)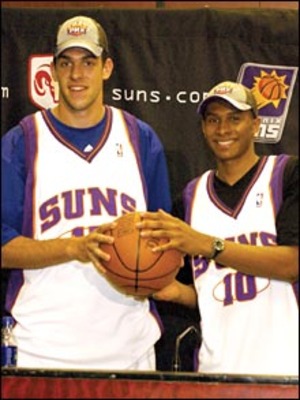 Cabarkapa was drafted by the Phoenix Suns, and only played 49 games during his rookie season due to injuries.
In 2005, the Suns dealt him to the Warriors for two second-round draft picks. With Golden State, he played in a total of 98 games over two seasons. He had problems with a back injury, and his contract with the Warriors ended in 2006.
He then stopped playing basketball professionally for a couple of years.
So much for a "big shooter that can spread the defense," which is what the Suns hoped Cabarkapa would be.
9. Michael Bradley (2001)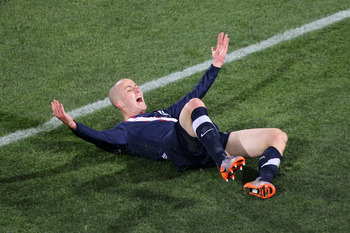 How do you know when you didn't make it in the NBA?
When a U.S. soccer player named Michael Bradley is more famous than the NBA's Michael Bradley.
Bradley was a career journeyman, playing for five teams in five years before heading overseas. The 6'10'' forward from Villanova averaged three points and three rebounds over his career.
His best season was with Toronto in 2002-2003 when he notched five points and six rebounds per game.
I'd rather have the one who just scored the game-tying goal in the Americans' most important World Cup game instead.
8. Shawne Williams (2006)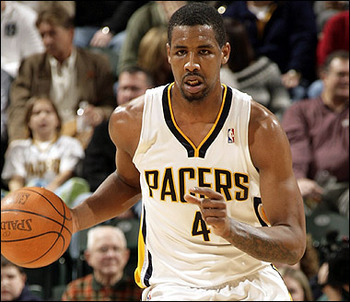 The numbers for Shawne Williams are actually not that bad. He scored about seven points and grabbed three boards per game, while only typically seeing 15 minutes of action in the 2007-2008 season. That's not bad production per 48 minutes.
So why so low? Well, in 2007 Williams was arrested in Indianapolis on a charge of possession of marijuana. Moreover, the two people with him were charged with possession of marijuana and possession of a stolen handgun.
And you wonder why the Pacers had such a bad reputation? They were the Cincinnati Bengals of the NBA.
7. Sean Williams (2007)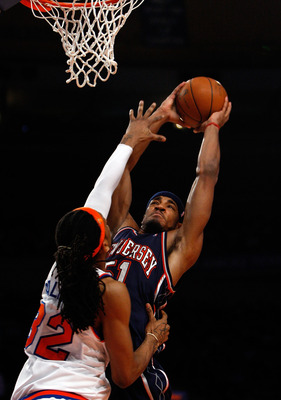 The good news: This Sean Williams has not been arrested for possession of marijuana.
The bad news: His career averages are worse than the Shawne Williams that was caught with marijuana.
Williams was drafted by the New Jersey Nets as a big man from Boston College. He made his biggest impact during his rookie campaign, when he started 29 games and averaged 5.6 points, 4.4 rebounds, and 1.4 blocks per game.
Then he lost his place on the team. He has not started since that 2007-2008 season, and has fluctuated between the NBA and the NBADL. He appeared in 20 games for the Nets this year off the bench, and averaged 2.6 points, 2.3 rebounds, and a block per game.
6. Jrue Holiday (2009)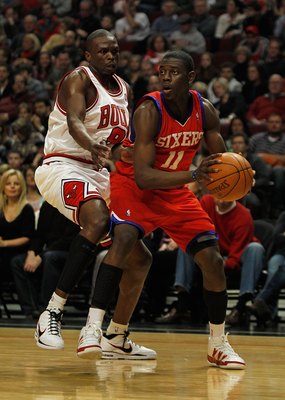 First of all, this has to be one of the best names in the NBA.
Second, Jrue Holiday had a strong rookie campaign playing for a bad team. Holiday finished the season averaging eight points and four assists per game. The rookie from UCLA played about 24 minutes every game, and he should get more playing time next year as he settles into the NBA game.
Still, it remains to be seen how much he can elevate his game. Certainly, he has the disadvantage in this grouping of having the least NBA experience. Considering he started 51 games this season, expect next year to be a major step in Holiday's growth.
5. Juan Dixon (2002)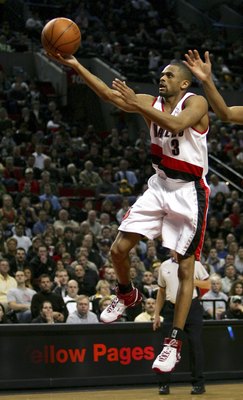 Drafted by the Washington Wizards, Juan Dixon served as an admirable backup point guard for many years in the NBA.
That's more than the second pick in the 2002 NBA Draft can say. Jay Williams, anyone?
Though he played well in Washington, Dixon had his two best seasons immediately following a change in scenery. In his first season with Portland in 2005-2006, he posted a career-best 12.3 points per game, and averaged two rebounds and two assists as well.
Then in his first year in Toronto, the point guard averaged 11 points and nearly three rebounds per contest.
He did not play in the NBA during the 2009-2010 season.
4. Roy Hibbert (2008)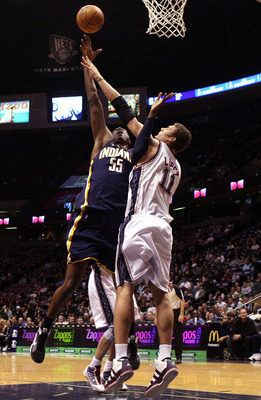 The 2008 NBA Draft produced a successful crop of big men. Kevin Love was drafted fifth and has done well in Minnesota. The Lopez brothers have flourished in New Jersey and Phoenix (Brook is shown in the picture).
Meanwhile, Roy Hibbert quietly has made a name for himself in Indiana after being drafted by the Toronto Raptors. His numbers aren't astonishing, but 12 points, six rebounds, and almost two blocks per game is perfect for a second-year center drafted with the 17th pick.
Hibbert's numbers increased across the board from his rookie season, and as he learns to utilize his 7'2" frame at the professional level, he could easily produce a double-double every game.
3. Desmond Mason (2000)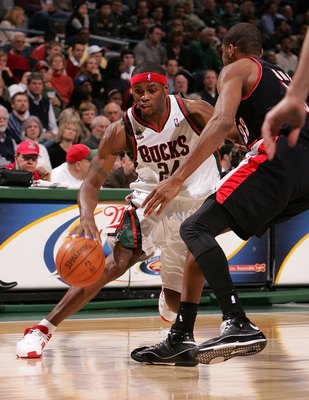 A career role player who averaged 12 points and 4.5 rebounds, Mason is the type of player most teams would be satisfied with at the 17 spot.
Mason started his career in Seattle before moving to Milwaukee for three seasons. He had his best season with the Bucks in 2004-2005, when he averaged about 17 points, four rebounds, and three assists per game.
Something about the 17th pick leads to slam dunk champions. Mason won the NBA Slam Dunk Contest in 2001.
2. Josh Smith (2004)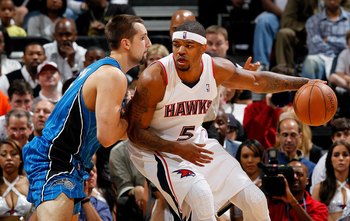 Josh Smith has really come into his own with the Hawks, stepping up alongside Joe Johnson to create a duo capable of contending with the Eastern Conference's best.
Smith averages about 15 points per game and 7.5 rebounds for his career. In 2009-10 in particular, he upped his offensive rebounding numbers to nearly three per game, which ranked among the top 20 in the NBA. He also shot better than 50 percent from the field this season for the first time in his career.
He made the NBA All-Defensive Second Team this past season, and was a member of the All-Rookie First Team in 2005. That was also the year he was the NBA Slam Dunk Champion.
1. Danny Granger (2005)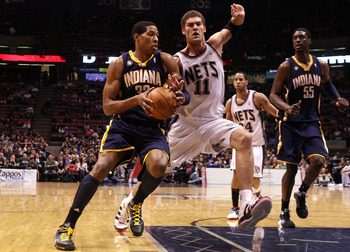 The Indiana Pacers' best player is by far the best player to be taken with the 17th pick in the past decade. He has made the All-Star team and was also named the NBA's Most Improved Player in 2009.
Granger has averaged 17.7 points per game over his career, including averaging more than 24 points a contest in his past two seasons. He is equally as impressive on the defensive end, where he averages a block and a steal per game for his career.
At regular season's end, Granger ranked ninth in three-point field goals made, fourth in three-point field goal attempts, 15th in free throws, and eighth in points per game.
Now the Bulls have to hope they can get a player like Granger in the 2010 NBA Draft.
Keep Reading

Chicago Bulls: Like this team?