Five Carolina Panthers Under the Radar in 2010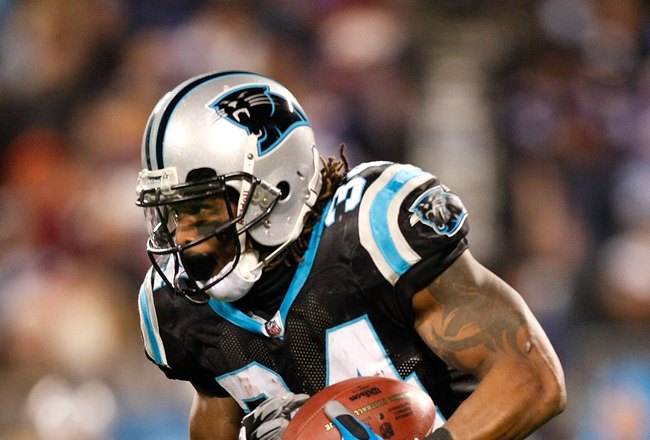 Following on from my last article regarding the five Carolina Panthers who need to step up this coming season comes this article, dealing with some Panthers who most would consider to be merely afterthoughts on the team.
They are merely backup players with only a small shot of contributing, right?
As the inimitable Lee Corso would say, "Not so fast, my friend."
The National Football League, perhaps more than any other sports league, is a next man up organization. Injuries happen every single time players step onto the gridiron—some simply cuts and bruises, some more severe, and for the unlucky few, some career-threatening.
Players like the five I am about to discuss are only a play away from being thrust into the action, and they have to be ready at a moment's notice.
So who are the five "under the radar" players on the Panthers' roster in 2010?
5. James Anderson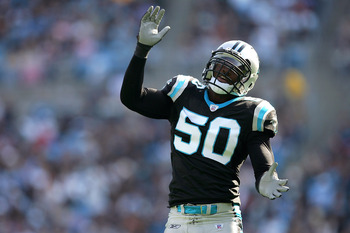 James Anderson just won't go away.
Entering his sixth season as a pro, the multi-skilled linebacker out of Virginia Tech has managed to scratch and claw his way onto the Panthers' 53-man roster. He is a hard-working individual who appreciates how to seize an opportunity when it arises.
Seizing an opportunity was exactly what he did last season. Moments after starting weakside linebacker Thomas Davis heard that devastating snap in his knee at the Superdome, Anderson assumed his role.
It wasn't until Week 12 against the Jets that he took on the every-down role. To say he performed admirably would be an understatement.
Anderson has that momentum on his side going into the 2010 season. After news of Davis' second ACL tear in less than a calendar year, this tenacious linebacker with a first-class work ethic is in the box seat as far as securing the starting strong side linebacker position for the team.
Anderson's versatility may prove a valuable asset at some point during the season.
4. Mike Goodson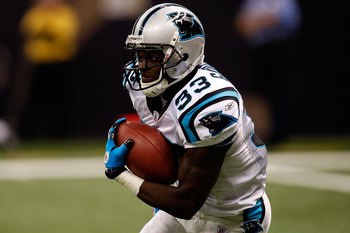 Mike Goodson's canvas in Carolina is still largely blank.
Indeed, he has had a few touches in the preseason, sometimes looking like a patient, balanced running back with the potential to break a big run and sometimes not. It is this inconsistency that was his downfall in his rookie season.
The coaches trust undrafted free agent Tyrell Sutton, the Northwestern product, more than Goodson at this point. It is Goodson's responsibility to change that.
Goodson may not have the build to shoulder the load of a DeAngelo Williams or Jonathan Stewart, but his talents lie in his sure hands catching the football and allowing him to run in space.
I compare him to Reggie Bush quite often, and if Panthers offensive coordinator Jeff Davidson wants to add a whole new dimension to the offense, feeding Goodson the ball a few times a game would not go amiss.
Goodson has almost become an afterthought to most Panthers fans. With greater stability at the quarterback position and a concerted effort in progress to improve the passing game, expect to see a lot more of the former Aggie speedster in the near future.
3. Eric Norwood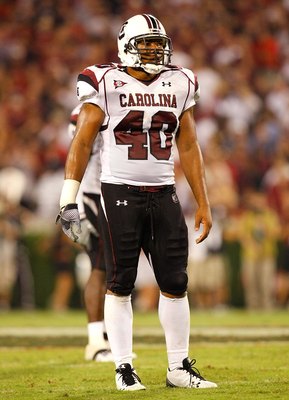 Eric Norwood is a player the Panthers have liked for a long time.
If there is one facet of the Panthers defense that needs an upgrade, it is the pass rush. On defense, as the legend goes, everything starts with a pass rush.
John Fox has dubbed Norwood a DPR, or Designated Pass Rusher. This doesn't mean that Norwood will have no other responsibilities. He figures to be a strong tackler and leader on special teams in 2010.
It is, however, his strongest asset at this stage, and the Panthers will use his talents to the full.
Norwood is a raw player who needs to learn better gap discipline and general football savvy, but with proper coaching he can be a chess piece that offenses will need to account for on a weekly basis.
2. Corvey Irvin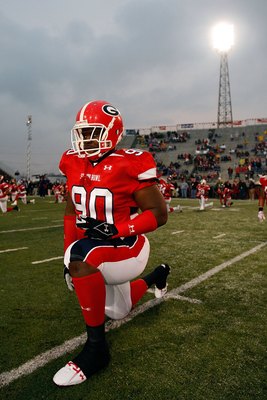 Corvey Irvin has been stewing away from football for the past year due to an injury he suffered in the final preseason game in 2009.
The defensive tackle's services would most certainly have been required last season with the famine that occurred at the DT position for the Panthers.
2010 could be the exact opposite. The Panthers have depth at the position, with Irvin hoping to provide that punch that any defensive lineman needs to be successful.
After investing a third round draft pick in the former Georgia Bulldog, the Panthers will be hoping Irvin can be an important player in the DT rotation.
Certainly Irvin is a name that not many non-Panther fans would be aware of, but in keeping with the youth theme that permeates the organization, keep a close eye on Irvin's progress.
1. Mackenzy Bernadeau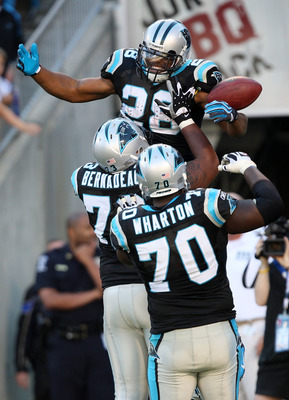 How many players from Bentley can honestly say that they have made it in the National Football League? I would venture to say only a handful.
Mackenzy Bernadeau is one of the lucky few, and believe me, he has made it.
Bernadeau started seven games at left guard last season after the ripple effect of Jordan Gross' injury saw Travelle Wharton move to left tackle.
Bernadeau stepped right in and did a very solid job. Offensive linemen don't get the credit they deserve, and Bernadeau's contribution was largely overlooked.
With the way the team finished the season with not only Bernadeau but Geoff Schwartz starting at right tackle, these young offensive linemen are worth keeping your eye on. As we approach training camp, the battle at right guard will be between Duke Robinson, the former Oklahoma Sooner, and Mackenzy Bernadeau.
The worst-case scenario is a backup role for the man from Bentley—and we all know that a moment's notice he could be the next man up.
Keep Reading

Carolina Panthers: Like this team?