The Top Ten Current WWE Superstar Gimmicks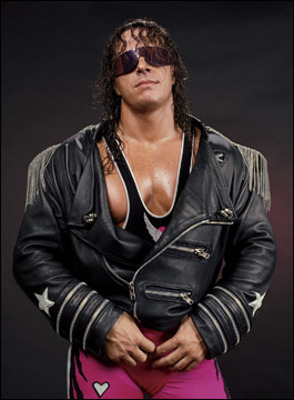 Through the years, Vince Mcmahon has had some ingenious ideas for gimmicks from "Hulkamaina", "The Hitman", and even John Cena's rapper gimmick.
But where do some of the current gimmicks rank?
I have not included some of the long time gimmicks on the list like " The Undertaker", or the "Rated R Superstar ".
The list is bascially all the characters that developed in 08 through the present.
10. Zac Ryder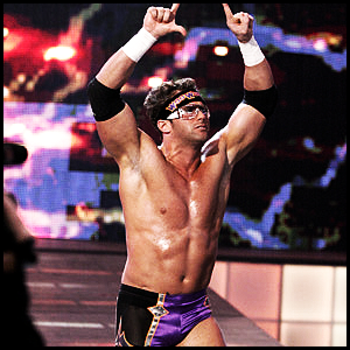 Kicking off the list is Zac Ryder.
He's certainly not the most gifted when it comes to the ring, but he can certainly make you giggle.
No one will probably ever take him seriously, and he most likely won't get a title push unless he teams with Miz for the Tag Titles.
9. Laycool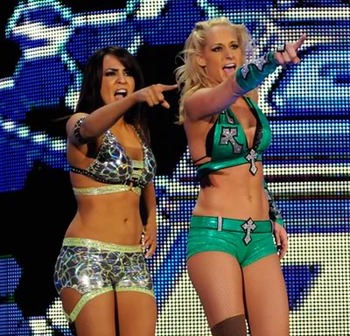 The idea of "Co- Women's Champions" is certainly creative by the writers.
They might have gotten the idea from the TNA Women's Tag Team Titles.
Layla is the actual champion, but it will be interesting to see how the WWE will force a title change.
I can easily see Michelle turning on Layla and ending "Laycool".
8. The Miz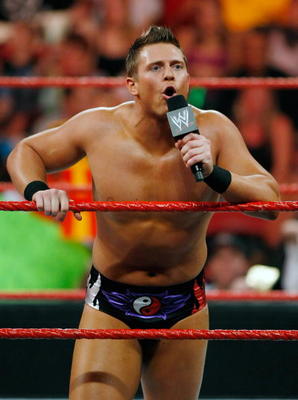 The Miz's annoying gimmick of being "Awesome" is both stupid and ingenious by the WWE.
Miz has all the mic skills to really get under your skin and makes you want to smack his face off.
I have never been a fan of Miz even when he was a semi "fan favorite", so I can't ever see myself rooting for him.
7. Drew Mcintyre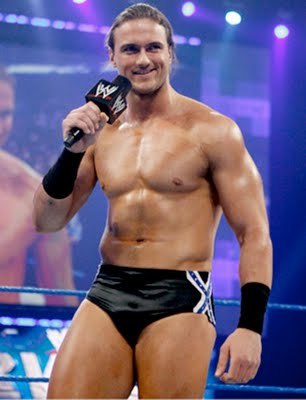 "The Chosen One" is at No. 7. His character has taken Matt Hardy out of the card and is bullying around Teddy Long.
Vince picked him to be a World Champion, and I could very well see him winning the title later on in the year.
At Fatal 4-Way, I predict him beating Kofi for the IC Title. Maybe he gets pinned by Kofi, and he then gets the decision overturned.
6. Jack Swagger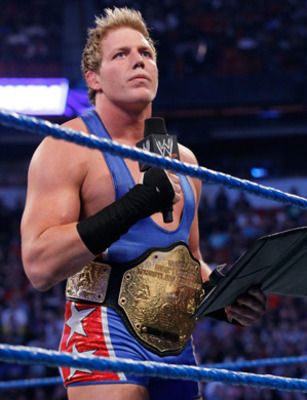 Swagger looks like he is the second coming of "The Wrestling Machine" Kurt Angle.
He has ridiculous in ring ability like Angle, and just like Kurt Angle, never stopped talking about how he "Won an Olympic Gold Medal with a broken freakin' neck", Jack never shuts up about his dumb accomplishments.
He certainly looks like he enjoys acting like this.
5. Ted Dibiase Jr.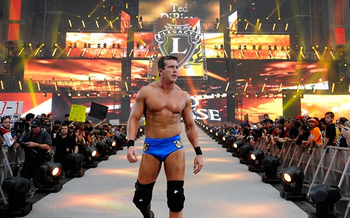 Ted Dibiase Sr. had one of the best gimmicks of all time, and his son is certainly carrying that tradition on.
"Rich Boy" here can buy anything he wants, and he plays his chracter very well.
Just on Raw, he did what his old man always did and stuffed C-Note down Virgil's mouth, only to take it again.
But Dibiase is championship material.
4. Randy Orton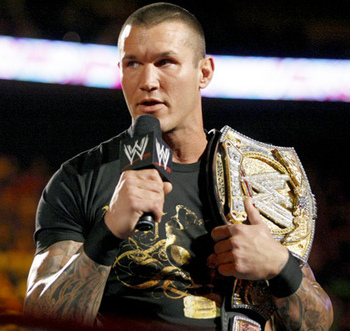 From a member of "Evolution" to the "Legend Killer" and now to the "The Viper" phase.
With this new character role, Orton doesn't do as much talking as he does wrestling. And when he has his opponent down, his intensity is at "a whole 'nother level", as Jerry Lawler puts it.
I think he will win the WWE Title at Fatal 4-Way.
Definitely an interesting gimmick for the WWE.
3. Santino Marella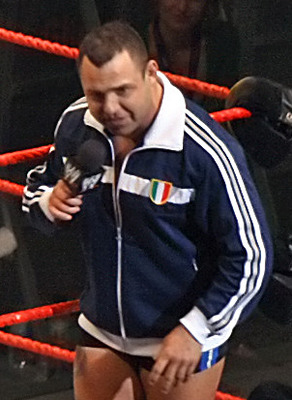 This pick is just based on the fact that Santino is just so dam funny!
The WWE goes a little over the top with the Italian-American Stereotype.
But it works, and he has become a easy fan favorite.
With Koslov now seemingly on his side, he might get a run at the tag titles.
One of the funniest gimmicks ever in WWE history.
2. Chris Jericho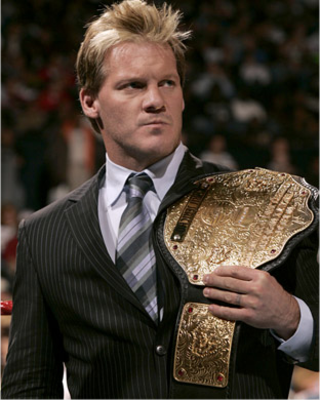 It seems like Y2J might be dead, and this new narcissistic character of Chris Jericho is here to stay.
This character might actually prove how great his mic skills are. He now has a more dull tone in his voice, but to go from what he used to talk like and make a sucesssful transition to this gimmick, is really great.
This Chris Jericho is still real entertaining, his in-ring ability is obviously still great, and he can still work segments in a way that make people laugh.
1. CM Punk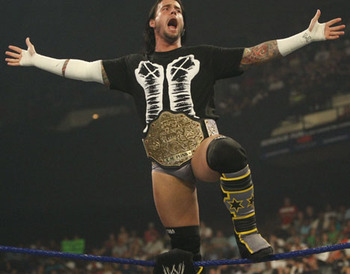 Punks lifestyle is actually straight edge, so I'm pretty sure he has really taken this gimmick to his heart.
We, can pretty much throw the entire "SES" into this spot, this is really a great group the WWE has created.
If the PG rating wasn't on the WWE, god knows what other angles the WWE could do with the " Straight Edge Society.
Keep Reading