2010 FIFA World Cup: Top 8 Goals So Far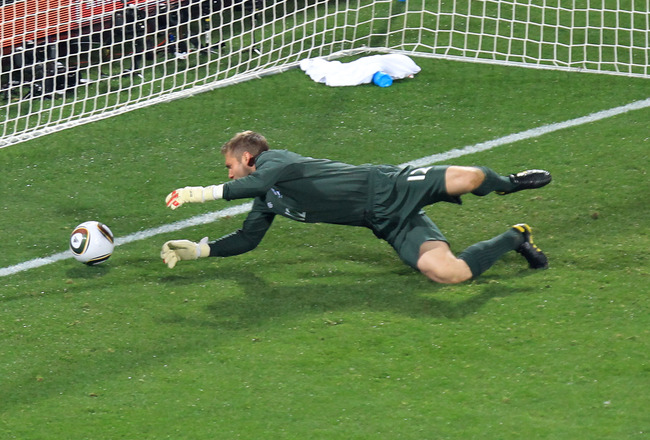 Even though I wouldn't mind a little more scoring at the World Cup, there have still been some great goals. Here are the top eight goals of the first six days.
Note: This list does not include goalie flubs.
8. England's Steven Gerrard
After a huge buildup leading to the game, England's Steven Gerrard netted an early goal on a sleeping USA defense with a crisp side-footer .
7. Uruguay's Diego Forlan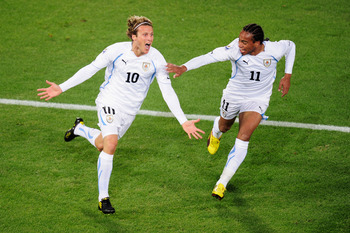 After a strong 0-0 showing against France, Uruguay striker Diego Forlan finally got his team on the scoreboard against South Africa with a blistering, albeit deflected, long-range shot.
6. Germany's Lukas Podolski
Germany proved themselves to be one of the top contenders for the Cup with their impressive performance against Australia. Lukas Podolski started the scoring with a rocket left-footed shot off a ball passed back towards the 18.
5. New Zealand's Winston Reid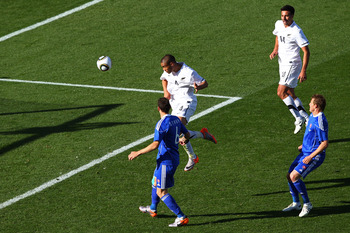 Just when New Zealand looked to be taking a first round loss, Winston Reid came through with a tremendous flying header in extra time. The goal tied the game with Slovakia and gave New Zealand their first World Cup point.
4. South Korea's Park Ji Sung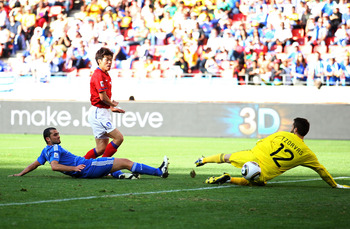 South Korea earned some respect with their convincing win over Greece. Park Ji Sung sealed the game by stealing the ball then beating two defenders and the keeper, one on one.
3. Brazil's Maicon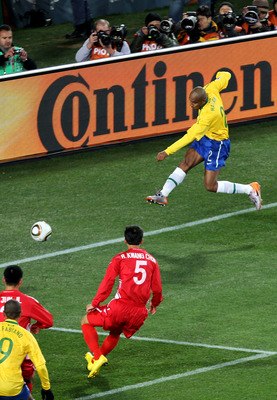 Although Brazil conceded a late goal to North Korea, the team played some of the best soccer thus far in the tournament. Mailcon's precise shot from the goal line went behind the keeper and into the net. It was a remarkable, surprising goal, as most everyone was expecting a backward cross instead of a shot.
2. Germany's Miroslav Klose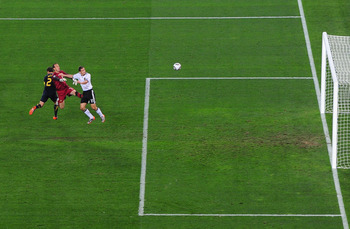 Miroslav Klose's brilliant long-range header signaled that Germany was a team playing at top form. While other favored teams came out sluggish, resulting in some close matches and upsets, Germany executed and won handily.
1. South Africa's Siphiwe Tshabalala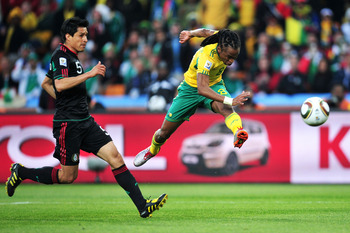 Don't discount the quality or difficulty of the World Cup's first goal. Siphiwe Tshabalala had the weight of his home country on his shoulders and came through in dramatic style. After a few quick passes, Tshabalala was sent a long ball behind the Mexican defense, which he greeted with a healthy well-placed strike at full speed.
Keep Reading