2010 US Open Odds: Five Prop Bets For Pebble Beach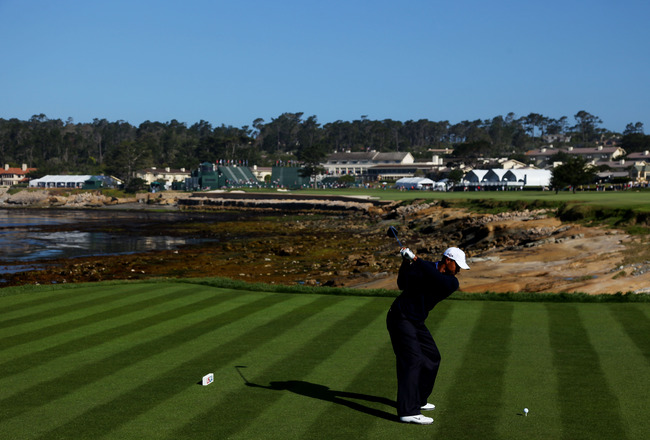 This is one of the most exciting times of the year for golf fans, and I'm sure many people will be glued to the TV when it gets to crunch time on Sunday afternoon/evening.
What can we expect from this year's U.S. Open at Pebble Beach? Will Tiger win his 15th major championship? Will he even make the cut? How about the number of times the broadcast shows a triumphant Tiger from 2000?
The 2010 US Open promises to give us some long lasting memories, but what will they be?
2:7—Tiger Woods makes the cut
We all know Tiger is somewhat struggling right now, but he is telling the media that he has worked most of the kinks out and is ready to go.
This should be an extremely easy bet for most, but no one knows what could happen if he starts missing fairways like we know he can. Pebble Beach was kind to Tiger 10 years ago, but this is a different Tiger now and he is still working his way back to being his old self.
4:1—A relative unknown takes a late lead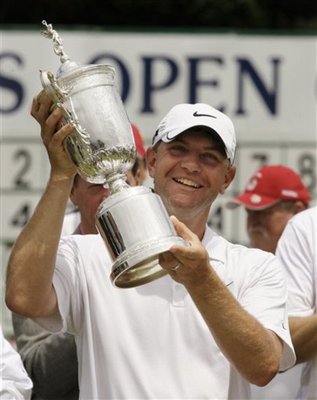 Last year's U.S. Open Champion, Lucas Glover, was far from a household name before the tournament started. He had only one PGA Tour win before claiming the U.S. major championship in 2009.
It happens often, but this still an interesting bet. Pebble Beach is a tough course and if the top players in the world are playing tough, we could see a battle between the best of the best at the top without a lot of room for unknowns to sneak in.
O/U—13.5 different times highlights of 2000 U.S Open are shown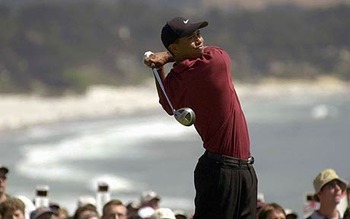 We all know the story of the 2000 U.S. Open. At 24 years old, Tiger Woods was already the dominant force in the sport, but his 15-stroke victory over the rest of the field was something that hadn't been done before and hasn't been done since.
It's an almost certainty that CBS will show some clips of his great weekend from 2000, but how many will they show over the course of four days of coverage? I'm setting the line at 13.5 and probably taking the over.
O/U—1.5 holes in one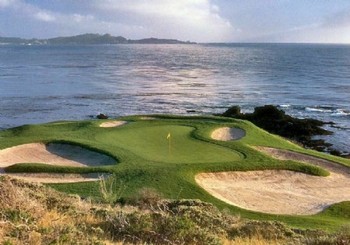 Four par threes on this course gives some chances for holes in one, but history tells us that seeing one during U.S. Open week isn't necessarily a given.
The first time the U.S. Open was held at Pebble Beach (in 1972), there were two aces. In 1982, there were three! 1992's version of this major championship didn't feature any holes in one. Finally, the U.S. Open in 2000 only had one ace all weekend.
0.5 seems like too much of an easy bet, so I went with 1.5—and I might be inclined to take the over. We'll see how the conditions look on Thursday, but this weekend is looking pretty good weather-\wise, so we might see some good shots on the Par 3's this time around.
10:1—Tiger Woods wins it all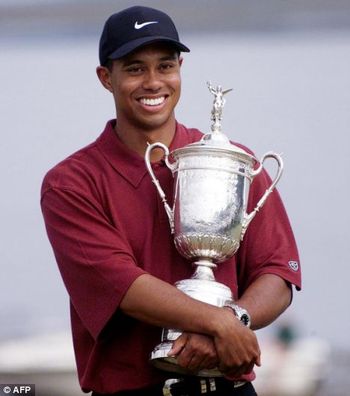 The results haven't been very good for Tiger this year, but if you look at his result at the Masters (4th place), you could make the argument that he is stepping his game up only for major championships.
He has had plenty of time to get back in supreme shape and is feeling good heading into this weekend. Many have him as the favorite to win the championship, but there are still other players he has to contend with.
Lee Westwood has been playing great golf over the past couple of weeks, and could be a real challenge for Tiger. They will tee off together on Thursday at 1:36 local time and 4:36 Eastern time.
I don't know if I would take this bet, but is picking Tiger ever really wrong? At 10:1, you would have to like the payoff if Tiger plays like we all know he is capable of.
Keep Reading