2010 FIFA World Cup: USA vs. Slovenia Match-Ups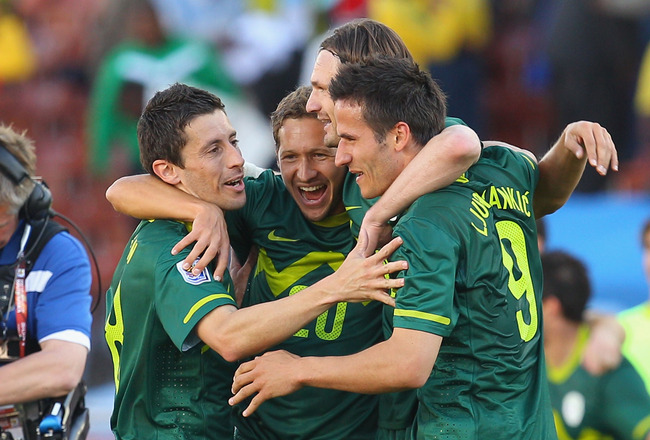 Slovenia enters the June 18th match-up against the USA as the top-dog in Group C. Slovenia were able to beat their opening opponent Algeria 1-0 because of a costly mistake by the Algerian goalkeeper (not as embarrassing as Robert Green's blunder).
The American's were able to squeak a draw against England, but will need to play better if they are to get out of the group stage.
This game has huge implications for both sides.
A win for Slovenia guarantees them a trip to the knockout round. Meanwhile, the American's need a win to keep pace with England, who will likely get the three points against Algeria.
Slovenia's strength is their defense. During World Cup qualifying, Slovenia only allowed four goals in ten matches.
Slovenia's roster is composed manly by a bunch of no-names who play very well as a team.
Their captain Robert Koren said it best when he told FIFA.com: "We don't have any big-name players, but we do have a great spirit in the team and I think that will be our biggest strength…off the field we are all good friends, and I think you see that on the field, too."
The positions match-ups will be key for both teams. Let's take a look at who has the advantage.
Goalies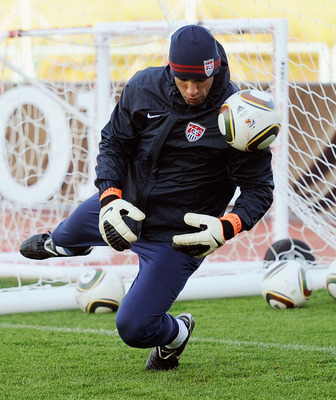 Slovenia's goalkeeper actually plays for a good club. Samir Handanovic plays for Udinese in the Italian Serie A. He had a clean-sheet against Algeria and will need to be on his game against the American attack.
If 25-year-old Samir can't do the job, his 32-year-old cousin Jasmin can step in, he is the backup goalie for Slovenia.
There was nothing Tim Howard could have done to prevent Steve Gerrard's goal last Saturday. Besides that blemish, Howard played a great game.
Howard was all over the pitch and threw caution to the wind as he dove right in front of a sliding Emile Heskey. Heskey injured Howard on the play but Howard remained in the game.
Howard has been cleared by doctors to play in Friday's crucial match. As always, Howard will be vital to America's success.
When Howard is healthy, there are few goalies in the world that are better than him.
Advantage: US
Defenders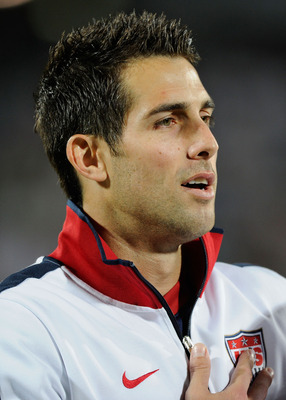 Slovenia only allowed four goals in their ten games during qualifying.
In comparison, the US allowed thirteen in their ten games.
The US defense looked very shaky at times during their match against England. Defenders were out of place way too often and almost got burnt several times.
In particular, England's wingers made the US outside backs just look bad. Steve Cherundolo and Carlos Bocanegra just didn't have the legs to keep up with the speedy English attackers.
Jay DeMerit did a good job of keeping Wayne Rooney quiet but was shaky at times.
You probably haven't heard of any of Slovenia's defenders: Miso Brecko, Marko Suler, Bostjan Cesar, and Bohan Jokic.
This ragtag group is talented though. Also, Slovenia is a defend first then attack team so the Yanks will have to take advantage of the few opportunities the Slovenia defense gives them.
Despite US having more "household names" at defense, Slovenia gets the nod for their stellar team defense.
Advantage: Slovenia
Midfielders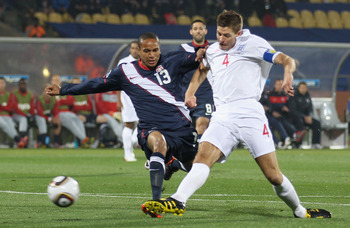 With Slovenia defending the majority of the game, the US midfield will have to be more aggressive than the England match. The first way to do this?
Get Ricardo Clark off the pitch.
It was tough to watch Clark on the field at times during the England match. He was beat horribly by Gerrard for a goal and didn't make anything happen on offense.
Bob Bradley should think of starting Jose Torres who is a creative player who can make plays in the middle.
Landon Donovan, Michael Bradley, and Clint Dempsey will remain at their positions and will need to get the offense going against this defensive team.
Slovenia's main man in the middle is Captain Robert Koren. Koren scored Slovenia's goal against Algeria but most of the credit should go to the goalie.
US is a huge mismatch in this department but will need to be more attack oriented in this game.
Advantage: US
Forwards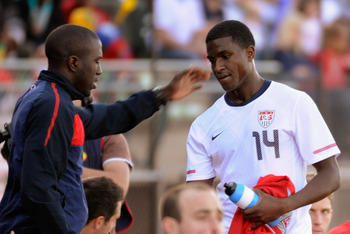 Jozy Altidore came inches away from winning the game for the US, but nonetheless played a good game. Robbie Findley played fair at the other striker spot but the US is still searching for Charlie Davies' replacement.
Look for either Stuart Holden or Edson Buddle to get some more playing time against Slovenia.
Slovenia is lead up top by 31-year-old Milivoje Novakovic. The FC Koln striker scored 16 goals in the Bundesliga in the 2008-2009 season and scored five goals for Slovenia in qualifying.
Novakovic will have two strikers up with him because of Slovenia's 4-3-3, however, the US still has the advantage. Remember though, it's quality not quantity.
Advantage: US
Coaches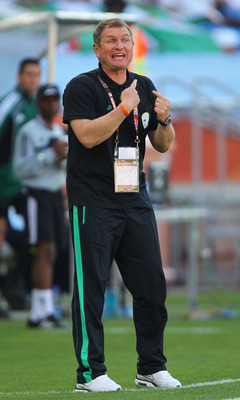 US head Coach Bob Bradley went toe to toe with legendary coach, Fabio Capello in the first round and got a draw. Bob Bradley's next opponent is Matjaz Kek…who?
The 48-year-old was named coach in 2007 and before then worked with Slovenia's youth team.
This one is going to have to be a tie just because there is not enough knowledge about the Slovenia coach. We shall see what he is all about on Friday.
Advantage: Even
Keep Reading