FIFA 2010 World Cup: Dutch Girls in Mini-skirts Cause a Scandal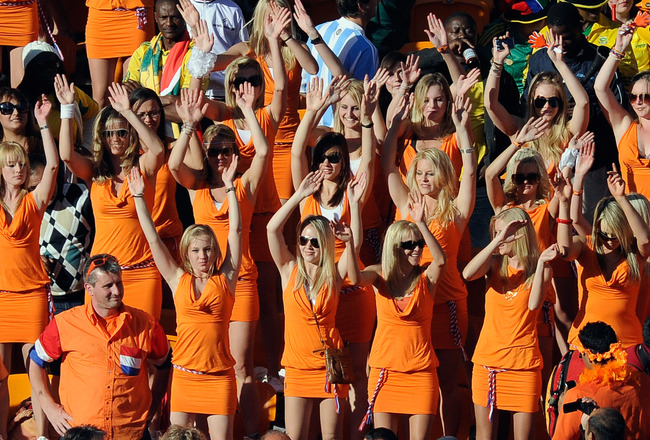 A group of 30 Dutch girls in orange mini-skirts in the crowd of Holland's match against Denmark at Soccer City Stadium in Johannesburg caught the eye of marketing people at FIFA.
Unfortunately for the blonde bombshells, it wasn't for the same reason that the rest of the world's men were staring at them for.
The girls were questioned after the match as their dresses featured the logo of a Dutch beer company, who are not one of the World Cup's official sponsors.
Authorities warned the ladies that they could face a prison sentence for illegal advertising, as FIFA look to crack down on so-called ambush marketing.
Dutch Fans Go Trouser-less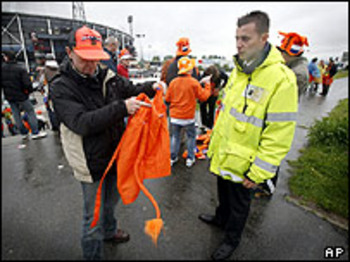 The same beer company was also involved in a marketing controversy at the 2006 World Cup in Germany.
The brewery had given away orange Lederhosen with cases of its beer, and hundreds of Dutch fans turned up to their team's matches wearing the trousers.
FIFA officials spotted that the trousers were advertising the unofficial beer and forced fans to remove their pants before they were allowed in the stadium.
British TV Commentator Sacked in Ticket Scandal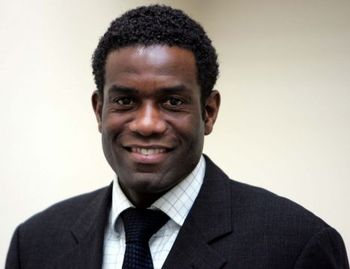 The incident at Soccer City Stadium caused further controversy in the UK.
Tickets in the name of British television pundit and former Jamaican international footballer Robbie Earle had been used by some of the mini-skirted Dutch girls.
The pundit had been given an allocation of tickets by his employers, television station ITV.
Earle passed on his tickets, which found their way into the hands of the Dutch company responsible for the marketing stunt, via a third party.
Earle has been sacked by ITV and his role as part of England's bid to host the 2018 World Cup is likely to come under review.
Another Look at Those Girls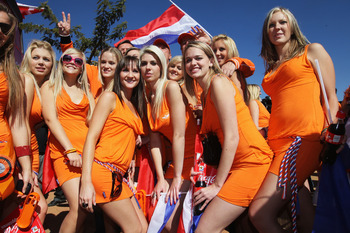 We just thought you'd appreciate another look at those Dutch girls.
OK, Just One More Picture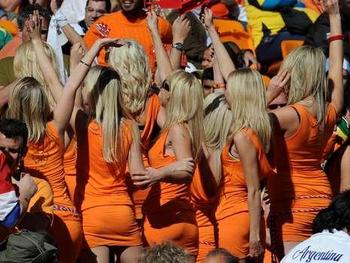 This is definitely the last one.
Keep Reading