Wisconsin Badgers Football: The Top Five Players To Watch This Fall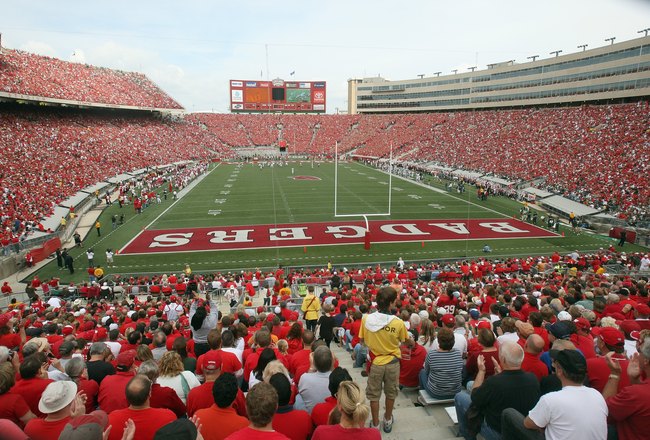 Expectations are sky-high for the Wisconsin Badgers football team this fall; anything less than last year's surprise 10-win season will be considered a disappointment.
And with the most returning starters in the Big Ten this year, Wisconsin is loaded with talent.
To capture their first Big Ten title since the Ron Dayne era, the Badgers will need these five players to show up on Saturday.
5. Chris Borland (LB)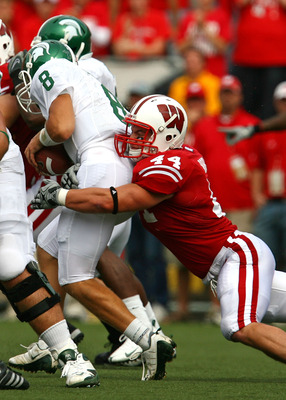 The sophomore linebacker is the reigning Big Ten Freshman of the Year after a stellar 2009 season with the Badgers.
Borland did it all for Wisconsin.
The Ohio native caused five forced fumbles while also collecting three fumble recoveries, three sacks and one interception.
Oh yeah, he also kicked a couple field goals.
Now that star defensive end O'Brien Schofield graduated, Borland must step up, and even though he is still an underclassmen, be a leader on the Wisconsin defense.
Already tabbed as a first-team preseason All-Big Ten by college football guru Phil Steele, Borland has a lot of pressure to live up to his sensational freshman year.
4. Nick Toon (WR)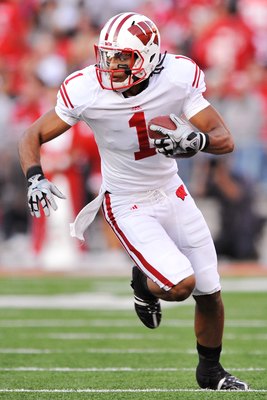 Anyone who has been to Camp Randall knows what happens after Nick Toon makes a big catch.
The whole student section yells, "TOOOON!"
The junior wide receiver's name must be heard a lot this year if the Badgers want to compete for a Big Ten championship.
After a breakout 2009 season in which he had 54 catches for 805 yards and 4 touchdowns, it's safe to assume that Toon's number will be called even more in 2010.
Even though the Badgers have other targets in senior receivers David Gilreath and Isaac Anderson, they haven't really shown the progress and reliability that Toon has.
3. J.J. Watt (DE)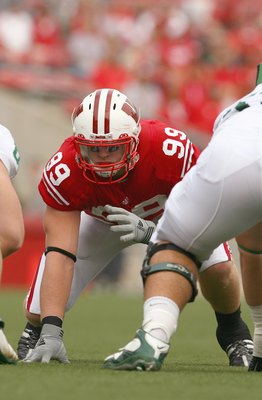 Man, I bet J.J. Watt is so glad he came to Madison.
After not enjoying his freshman year at Central Michigan, Watt decided to transfer to UW and play for the Badgers.
And what a good choice that was.
The former tight end switched positions to defensive end and flourished, racking up 15.5 tackles for loss and 4.5 sacks in his sophomore year.
And he must do the same this year. It will be crucial for Watt to wreak havoc in the backfield early and often since the Wisconsin secondary is a big question mark.
Named to the Lott Trophy Award Preseason Watch List in 2010, Watt is definitely a player to keep your eyes on—especially if you are a Big Ten quarterback.
2. Scott Tolzien (QB)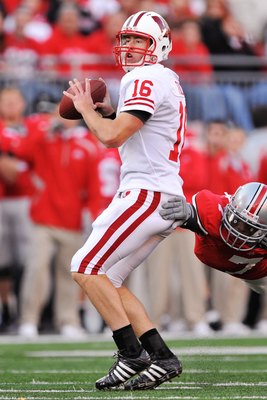 Finally.
For the first time in what seems like ages, the Badgers go into a season knowing their starting quarterback.
Scott Tolzien unexpectedly won the starting job from senior Dustin Scherer a year ago, but head coach Bret Bielema has no questions who is behind center this season.
The red shirt senior set school records last year in both completion percentage (64.3 percent) and quarterback rating (143.2).
Not bad for a guy destined to be a back-up going into the season.
With the Badgers' talented receiving corps and strong offensive line returning this fall, Tolzien should be able to put up numbers similar to 2009's.
1. John Clay (RB)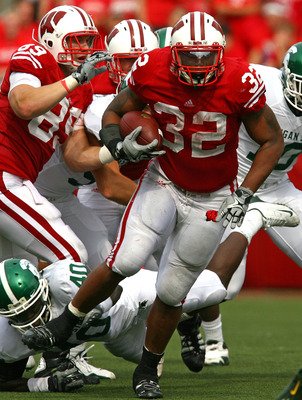 Was there any doubt who would be No. 1?
The return of the immovable Wisconsin O-Line, along with Tolzien and Toon, has the reigning Big Ten Offensive Player of the Year primed for a monster junior season.
Despite only starting eight games in 2009, Clay managed to run for 1,517 yards—tops in the Big Ten and eighth in the nation.
Even though opposing defenses know Clay will get the ball a lot, they won't be able to stack the box because Wisconsin has legitimate throwing weapons.
A 2010 Heisman Trophy candidate, Clay has to have big games against Ohio State and Iowa to be in serious contention for the award—and put UW in a position to win.
If he stays healthy, a 2,000 yard season is not out of the question for Clay.
Keep Reading

Wisconsin Badgers Football: Like this team?