How To Put People in Seats: Top 10 Craziest Promotional Ideas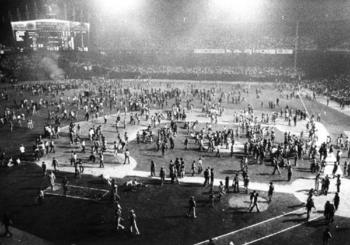 There are teams that always have their stadiums packed. Then there are teams that are fortunate to have friends and family of players attend games.
Well, Bleacher Report is here to help those struggling teams. We present the Top 10 Craziest Promotional Ideas. From a cash money drop to a fan being dropped, these ideas are guaranteed to work.
Enjoy!
No. 10. Jersey Shore Night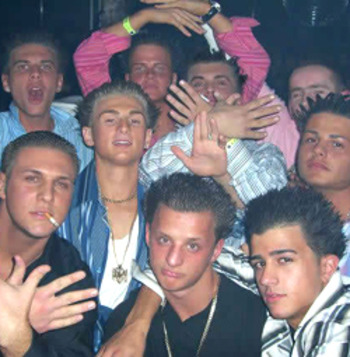 Come in dressed up as your favorite character from MTV's hit show "Jersey Shore" and get 50 percent off your admission ticket.
Whether you spike your hair, get a fake tan, wear a gold chain, or wear a wife beater to show off your abs, you will enjoy Jersey Shore Night at the stadium!
No. 9. Snuggie Night at the Stadium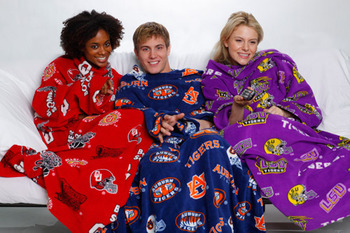 Everyone knows about those devoted fans that sit in the stands even when it is freezing outside.
Well why not reward all fans in attendance with a free sports Snuggie. They are all customized with the team logo on the front. Now you don't have to worry about taking an entire blanket off and catching a cold because you wanted to keep score in your book.
You now have the blanket with sleeves!
No. 8. Vuvuzela Night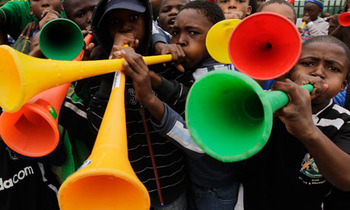 Want a home-field advantage? The 2010 FIFA World Cup in South Africa has brought the vuvuzela's to fame. They make one of the finest yet most annoying noises.
Let a franchise hand out free vuvuzela's to all fans entering the stadium. Watch how annoying it will get for the opposing team quickly. They cost about a dollar to make and are sold for $12 or $13. So they are definitely worth the investment in the end.
No. 7. So You Think You Can Do Better? Night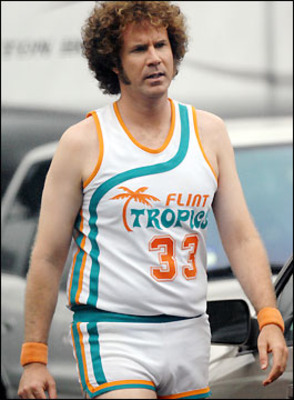 The New Jersey Nets were the worst franchise in the NBA this past season.
When you know you will be going downhill against a mighty team like the Lakers, why not invite a local high school basketball team or pick fifteen fans to go up against the Lakers.
Who knows what talent will be found in those people playing?
No. 6. Coach For a Night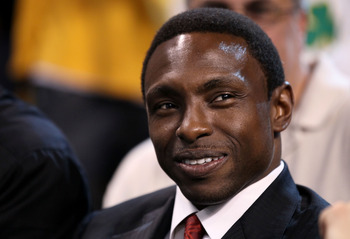 When your team was as bad as the Nets were this past season and you have no coach, why not let a fan try it out and see how well of a job they do.
If you lose, it is just another loss and it would not have been any different had you not had a fan coach.
Now if you win, you might see yourself back the next night. Eventually you could win big and score a job as a coach.
No. 5. Be The Lucky Fan To Be Shot From a Cannon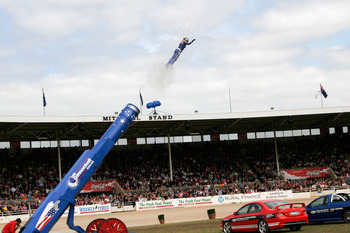 Picture this—you are chosen as the lucky fan to be shot from a cannon from behind home-plate to mid-center field. There is a huge inflatable cushion waiting for you to make a safe landing.
All eyes are on you.
They start the cannon and BOOM! You are gone. That guy is high, he is far, he drops in center field!
No. 4. Slip and Slide Around the Bases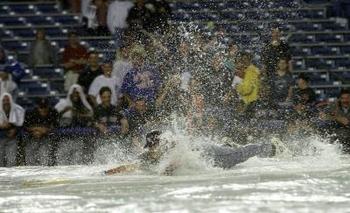 During the seventh inning stretch of a baseball game, five lucky fans will be allowed to slip and slide around the base-paths.
Free swimsuits will be provided by the team. Everything will be safe and EMT's will be waiting at the site in case of any emergency.
The fastest person to slide around the bases will get a chance to play monkey in the middle with two team infielders on his way from third to home one more time. If they are safe, they win $1,000.
No. 3. Free Money Drop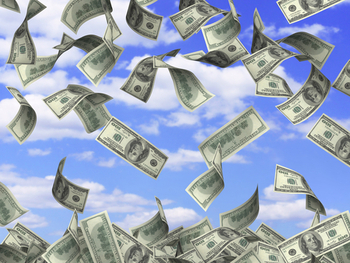 Sometimes you wonder whether or not a franchise knows you are in a recession due to the ridiculous prices on food and gifts.
Well, we hear you—and we will be giving back your money on Free Money Night.
Every time the team scores a point, one million dollars will be dropped from three helicopters above the stadium. Fans are free to roam the building and try and catch as much as they can.
*Exception* Basketball teams will have a 3 million dollar drop at half-time for any fan in attendance to run onto the court and retrieve as much as they can.
No. 2. Free Beer Night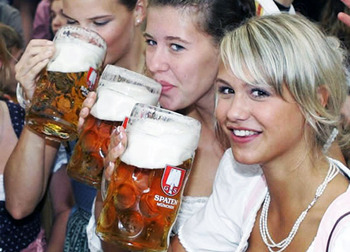 There was 10 cent beer night in the past. Well, we are in a recession and some people won't be able to afford ten cent beer.
Let's make it free!
Any fan over the age of 21, with valid I.D., will be allowed to have access to unlimited beer at the game. There will be escorts and policemen offering rides home after the game. Parking Lots will not be closed and will be open for 24 hours and ready to have cars picked up when a person is sober.
Double the amount of EMT's and policemen will be working at the stadium on Free Beer Night.
No. 1. Disco Demolition Night 2010 Edition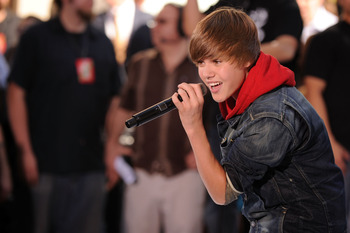 You have all heard the comparisons to the Beatles and other real talent. Well Disco Demolition 2010 is here to solve your problems!
Bring in any Justin Bieber or Jonas Album to the stadium for a half-price ticket. One hour after the final out is made, all fans in attendance with a Justin Bieber or Jonas Brothers album will be allowed to run onto the field and destroy their CD.
You can bring anything you want. Posters, magazines, albums, clothing, and the actual artist are all welcome for destruction.
*Only the albums will get you a discounted price.*
Keep Reading