2010 FIFA World Cup: Top 10 Fan Hats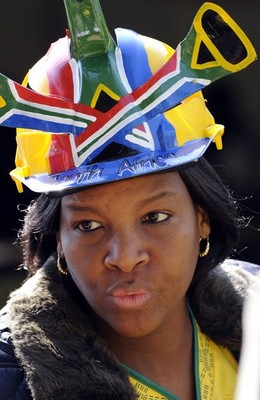 Size does matter in South Africa when it comes to hats.
As the fans gather to celebrate the football World Cup, take a look at a compilation of the weirdest hats ever.
England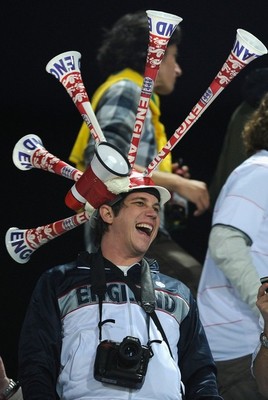 The English show us the proper use of the Vuvuzela. Don't blow it, wear it! And the flashlight comes handy in case of power failure too.
Bravo, it's very sensible!
Portugal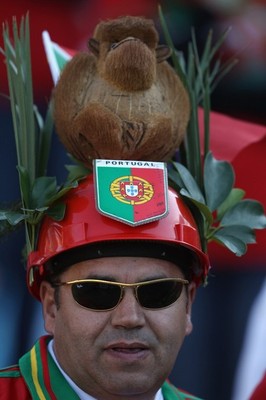 Okay, it began as a ball made of fur, but later it became a deer. Is Bambi watching too?
Ivory Coast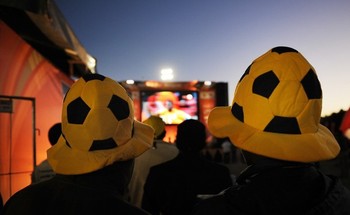 The bee-colors of the hats may warn the Portuguese national team. Watch out, Cristiano Ronaldo, it's our game now!
Slovakia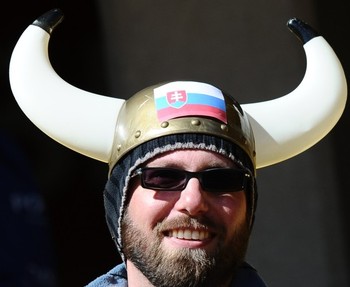 It's not one hat, but two hats! Hmm, one hat and a helmet. The Slovakian Vikings have arrived.
Cameroon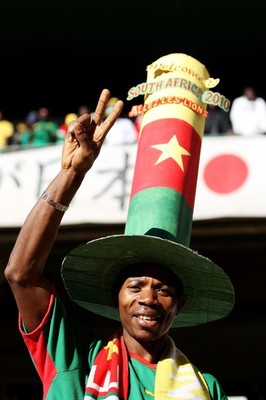 And the award for the Tallest Hat goes to... Cameroon!
Longer than a Vuvuzela and being much informative. Watch your head when entering a room!
Holland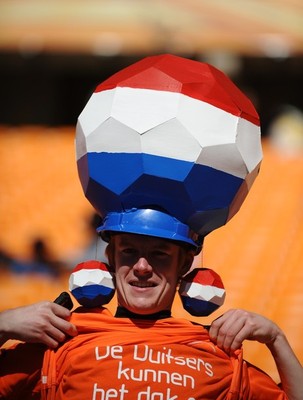 The Dutch have arrived and covered everything in Johannesburg in orange. Besides lots of beer, they brought a ball of national colors.
And watch those pretty earrings, too!
Brazil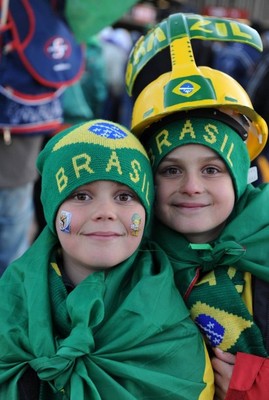 The Brazilians can't drop out from the photo collection either. Maybe it's the first World Cup experience for these youngsters.
North Korea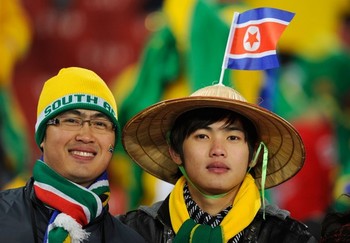 The North Koreans are more traditional than the other supporters—and here is a traditional cap from East Asia.
Germany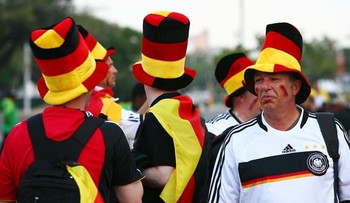 The Germans wear hats that are much similar to stovepipes. Please don't throw them on the pitch when Poldi earns his first hat-trick!
South Africa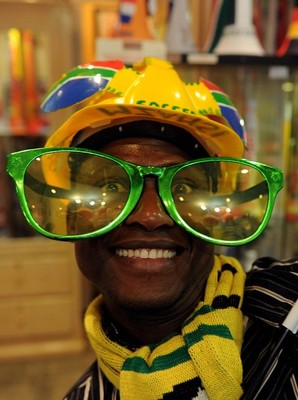 Buy a hat, get a pair of glasses for free! That's the deal in South Africa! And the glasses will be helpful when you get a budget ticket far from the pitch.
Keep Reading