Portugal vs. Ivory Coast World Cup: Will This Be Worst World Cup Ever?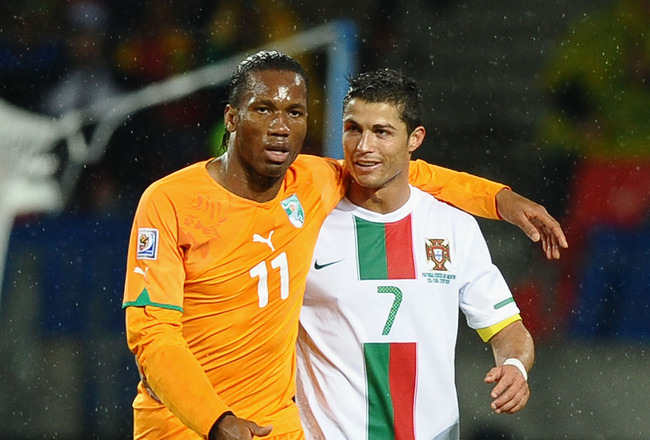 Group G opened with a disappointing scoreless draw between highly regarded teams Ivory Coast and Portugal.
The game features two of the world's top strikers, Portugal's Cristiano Ronaldo and Ivory Coast's Didier Drogba, but failed to produce a goal and both teams only managed three shots on target.
But the match merely continued a trend for low-scoring games at this World Cup.
Are we looking at the lowest-scoring World Cup ever?
Goal average is worse than Italia '90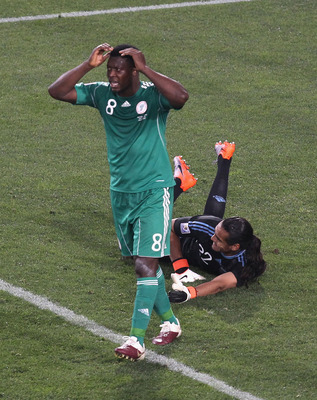 The 1990 World Cup is generally regarded as a low point in the tournament's history.
Marred by ultra-defensive tactics, foul play, and a lack of goals, the tournament gave rise to the ban on the back-pass in a bid to make games more exciting.
So far, the football at South Africa's World Cup is proving less exciting than the opening days of Italia '90.
By the time each team had played its first game in Italy, there had been a total of 27 goals from 12 games.
The first 12 games in South Africa have yielded just 20.
To match the average number of goals scored in 1990, the remaining three matches of the first round of games will need to feature 16 goals.
Strikers are not on form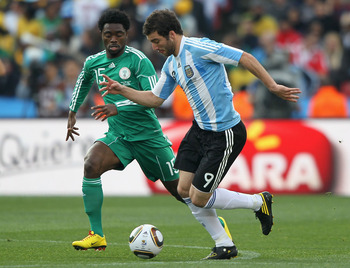 Only three strikers have scored goals in South Africa so far and no player has scored more than once.
So far, most of the forwards have been misfiring with only Germany's Miroslav Klose and Cacau, and Slovakia's Robert Vittek wearing their shooting boots.
Bad goalkeepers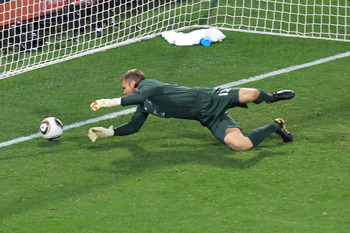 If it wasn't for some shocking mistakes by goalkeepers, South Africa may have witnessed even fewer goals than it already has.
The USA struggled to break down England's defense until Rob Green let a speculative shot from Clint Dempsey through his hands.
An awful match between Algeria and Slovenia was heading for a scoreless stalemate until Algeria keeper Faouzi Chaouchi made a mess of a tame Robert Koran shot.
Germany may have been one of the few exciting attacking teams so far, but Australia goalkeeper Mark Schwarzer could have done better for the opening two goals.
Finally, Paraguay was denied a famous win over Italy, when goalkeeper and captain Justo Villar flapped at a corner, allowing Daniel De Rossi to equalize.
That's five goals stemming from errors by goalkeepers, with only one, Nigeria's Vincent Enyeama, really excelling to prevent goals.
Cagey games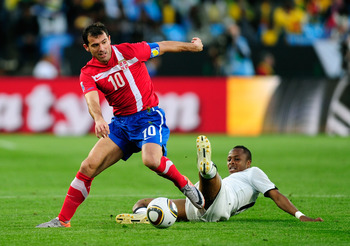 Most of the games have featured cagey defensive performances by at least one of the competing teams.
So far, only Germany, South Korea and Argentina have really looked to attack their opponents.
Most teams have approached their opening game with the intention of avoiding defeat rather than winning.
This has led to teams being unwilling to attack and instead focusing on stopping the opposition from playing.
Poor standard of play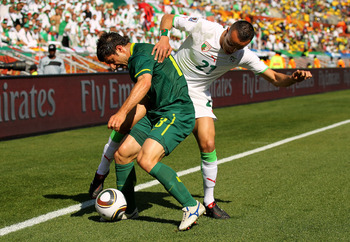 The World Cup is supposed to represent the best that the global game has to offer.
But much of the action so far has been desperately poor and a far cry from the standard most fans are used to seeing during the regular club season.
Games like Algeria vs. Slovenia and Italy vs. Paraguay were littered with misplaced passes, over-hit crosses, and brainless long balls.
Some commentators have suggested the new World Cup ball might be to blame, but Germany and Argentina didn't seem to have any problems with it.
What will happen next?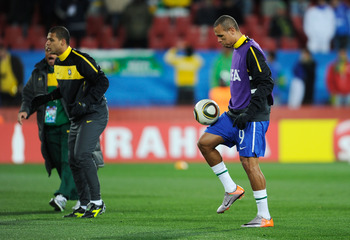 With the world's top two teams, Brazil and Spain, yet to play, we should probably reserve judgment on the standard of the 2010 World Cup.
Indeed, history tends to judge the success of a finals by the quality of the knock-out stages, rather than the group games.
So let's just hope that the World Cup favourites' upcoming matches will inject some life to the tournament and a top striker like Luis Fabiano will start scorin goals.
And perhaps the second round will see the rest of the teams throw off the defensive shackles and start to entertain.
Do you think the 2010 World Cup will get better?
Keep Reading