FIFA World Cup 2010: Five Problems With the World Cup So Far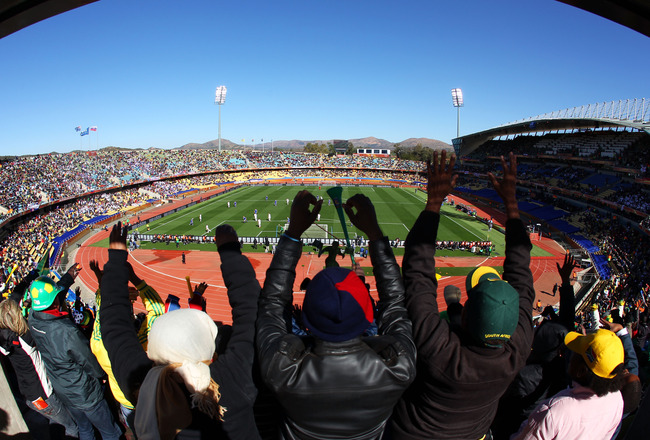 The 2010 World Cup, the biggest sporting event on earth, is under way.
Fans around the World are tuning in to watch the best in the World fight it out for the most prestigious prize in soccer.
However, as with any sporting event, there have been issues...
The list isn't definitive and please feel free to suggest any others!
Vuvuzelas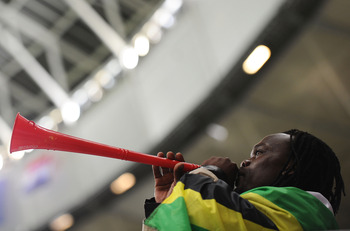 The Vuvuzela has caused a few issues to say the least.
Capable of making 127 decibels of noise, the stadium horns are drowning out everything from chants to commentators and from security announcements to players' calls.
Players and broadcasters have called for them to be banned, but that doesn't look like it's going to happen.
What can be done about them, or should nothing be done?
Empty Stadiums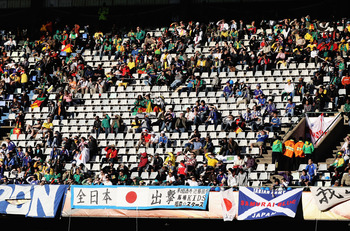 Strangely for a World Cup tournament, the stadiums haven't always been packed out.
South Korea vs Greece saw 8,000 empty seats.
According to FIFA, it isn't that the tickets haven't been sold, it's that the ticket holders aren't turning up.
Most of the unfilled seats belong to companies.
Numerous solutions have been touted, including the possibility of giving locals any spare seats at the start of matches.
Considering the vuvuzela problems, a lack of fans is less affordable than ever.
The Ball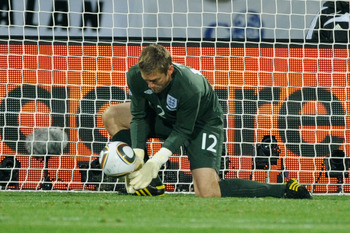 The much talked about blunder from Rob Green isn't an isolated incident.
Faouzi Chaouchi made an error of similar proportions when he let a simple shot fly into the corner of his goal.
Players before the World Cup had been complaining about the ball, including David James, Mark Schwazer and Buffon.
Complaints have continued into the competition. Emile Heskey has blamed it for a missed chance in the England vs USA match whilst Dickson Etuhu, Nemanja Vidic, Majid Bougherra and Robert Koren think it's awful as well.
There can be no solution to this problem during the World Cup, so will the players learn to adapt or are we going to see more errors and more unpredictable incidents?
Corruption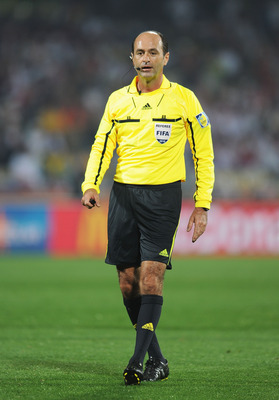 Carlos Simon was a referee at both the 2002 and 2006 World Cups. He was in charge of the England—USA game last weekend.
The problem is, in 2009 he was banned for six weeks due to allegations of corruption and incompetence.
Multiple Brazilian clubs wrote to protest at his selection as a referee for the tournament.
With corruption always a worry in sports, can Simon be trusted to officiate some of the most important matches in the World?
Are there other officials who might be tempted by the financial rewards of manipulating matches?
The lack of goals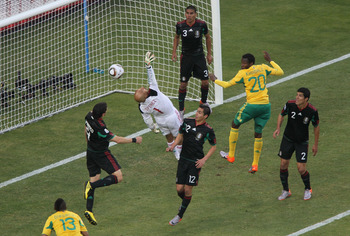 The competition hasn't exactly been a goal scoring bonanza.
Just one game so far has seen more than two goals scored. In comparison the last two tournaments have had averages of 2.3 and 2.5 goals per game.
Will the goal ratio pick up?
North Korea are playing Brazil today. If there is still only one game with more than two goals by the end of today, we could have a problem.
Keep Reading