The 25 Funniest Athlete Pictures Of All Time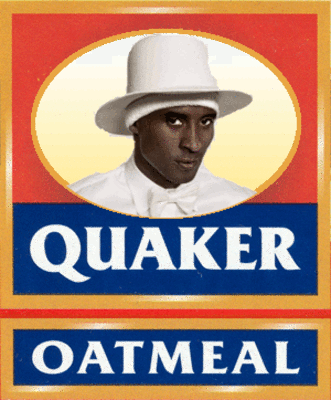 Athletes have a tendency to make fools of themselves.
But can you blame them?
If they don't make fools of themselves, then Adobe Photoshop will.
With all it's tools and options, it could make Albert Einstein look like Mike Tyson and vice versa.
Let's take a look at 25 athletes who were looking like fools after Adobe Photoshop was finished with them. Enjoy!
25. Sir Ditka, You May Kiss The Bride
Mike Ditka literally fell in love with Ricky Williams. He traded just about his whole draft for him.
If he were smart he would have thrown in another first round pick for some rolling paper. Ricky could have still been a Saint.
24. Manny's First Trimester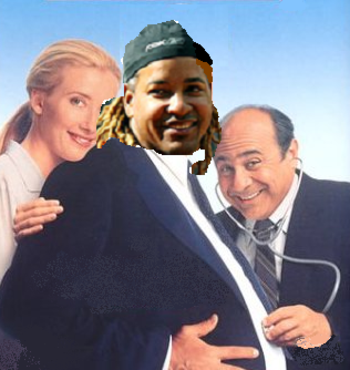 Manny, when you took women's fertility drugs you brought this upon yourself.
I wonder if the baby will be as awesome as you, those are some big shoes to fill.
23. Is This Heaven? No, It's Revis Island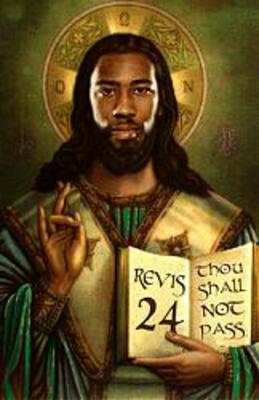 Chances are, you've been told told by a Jets' fan that 75 percent of the Earth is covered by water, and the other 25 percent is covered by Darrelle Revis.
I'm here to disprove that theory.
If 75 percent is covered by water, and the other 25 percent by Revis, then where the hell does Mo Vaughn factor into the equation?
He must cover a good 10 percent.
22. HGH In Every Bite!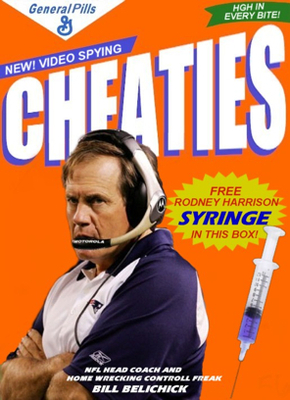 It all makes sense now...
This is why Roger Clemens and Rafael Palmeiro tested positive for steroids and had no idea. They were just trying to have a nutritious breakfast.
21. Chrissy Pronger Skates Like A Girl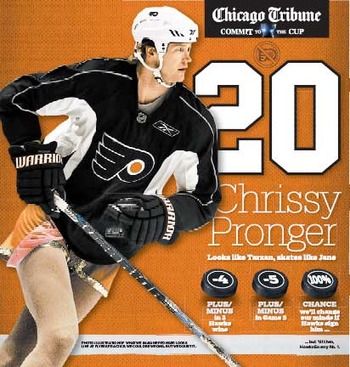 So, how 'bout that airline food, huh?
Yes that's the end of the slide, make up your own damn joke.
20. A-Rod and Jeter Get Along Just Fine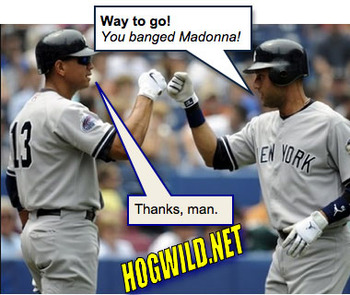 Liar, liar, pants on fire.
Anybody who bangs Madonna doesn't deserve a pound anywhere but the face.
Wow, Jeter's a nice guy.
19. Air Jordan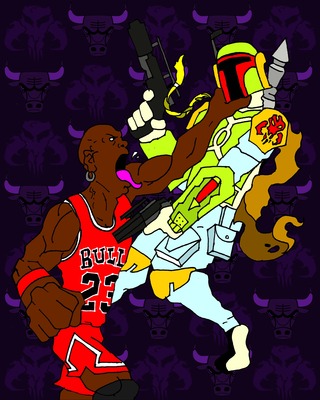 I won't lie, I have no idea what's going on in this picture, but whatever it is, it looks awesome.
By the way Michael, Gene Simmons called, he wants his tongue back. Selfish!
18. Dealing With Scott Boras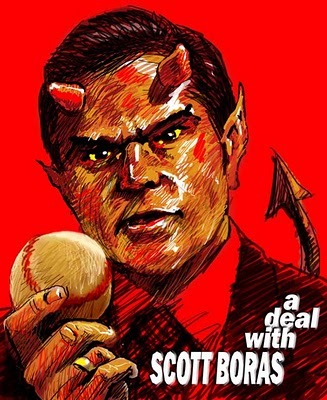 The picture to the left pretty much tells the whole story: Dealing with Scott Boras is like dealing with the devil.
The guy is just that much of a jerk.
He will stop at nothing, and I mean absolutely nothing, to squeeze every last cent out of a deal.
17. That's a 10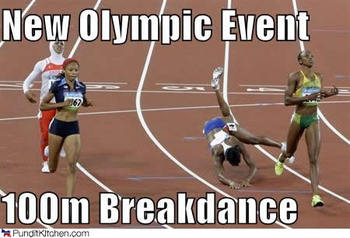 This should go nicely with the Michael Phelps' 200 m bong hit.
Boy, the Olympics get better every year.
16. Daunte Cullpepper Is Just A Love Machine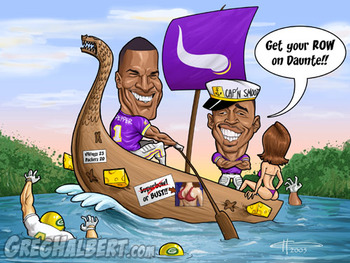 Who remembers the Minnesota Vikings' "love boat"?
Oh boy, what I would have done for a ticket on to that thing.
15. Steibrenner Rides His Way Back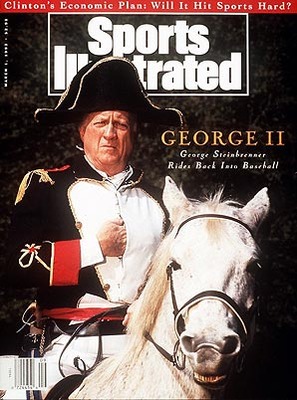 As a Yankee fan, this was one sweet sight.
As any other fan, this was one nauseating sight.
I'm still pumped for Steinbrenner's new book: Moneyball: The Art Of Spending Boatloads Of Cash, And Creating An Unfair Game.
Only sold in hardcover.
14. Mike Tyson Is One Hungry Man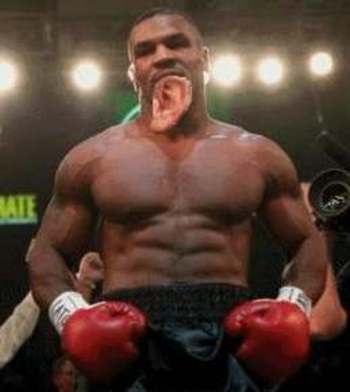 I almost left this one off the list because I wasn't sure if it was photoshopped.
Mike Tyson is a bad, bad man.
13. LeBron A Clipper? Good Luck With That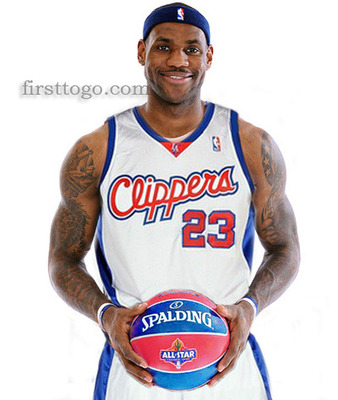 I've never laughed so hard in my life. LeBron a Clipper?
This is gold.
If I ever saw the man who made this I would give him a huge hug, because this is priceless.
12. The Only Thing That Can Cover Chad OchoJohnson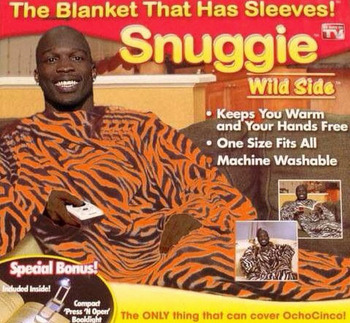 Would you want to cover this guy?
I sure as hell wouldn't.
11. Hulkamania Lives Forever... Literally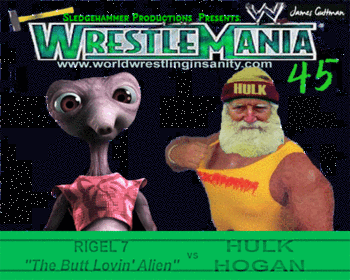 Dear Hulk Hogan,
You're old, nobody likes you, nobody ever liked you.
Retire now!
Sincerely,
Mike
10. Don Imus The Racist? Shockingly, Al Sharpton Thinks So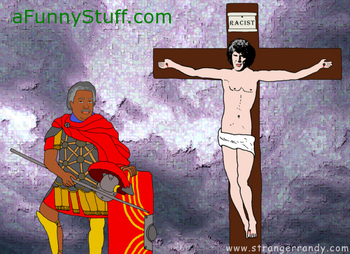 I'm sure you're all familiar with the whole Don Imus-Rutgers incident.
In case you're not, this picture can fill you in.
9. Who's Your Daddy?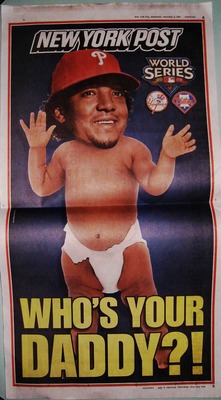 "... I just tip my hat and call the Yankees my daddy's"
A direct quote from Pedro Martinez back in his Red Sox days.
That quote comes directly from the "I wish I could take that back" department.
What were you thinking Pedro?
8. Tony Romo Should Wash Up Before The Game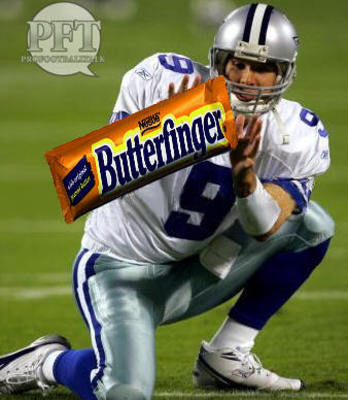 I'm sure you all remember the 2006 NFC wild card game when Tony Romo botched the snap that would have sent the Cowboys to the second round.
It slipped right off his fingertips.
Maybe if he didn't favor Jason Witten so much he wouldn't have problems like this.
7. The Most Important Meal Of The Day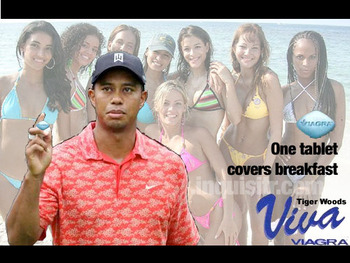 Eight girls for breakfast?
You gotta step up your game Tiger.
6. Kobe Doin'... Oatmeal?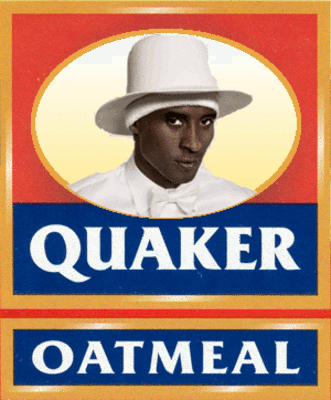 Whoever photoshopped this is my new hero.
Who the hell likes oatmeal?
Who the hell likes Kobe Bryant?
5. Michael Vick's Favorite Game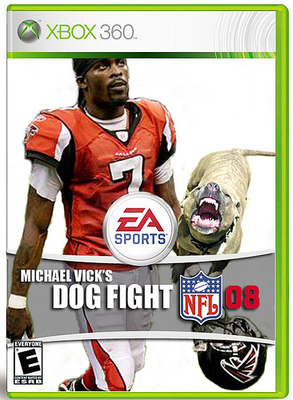 I don't think I'm alone when I say this game was a bit of a disappointment.
Only two dogs at a time?
C'mon man!
4. The 40 Year Old Baby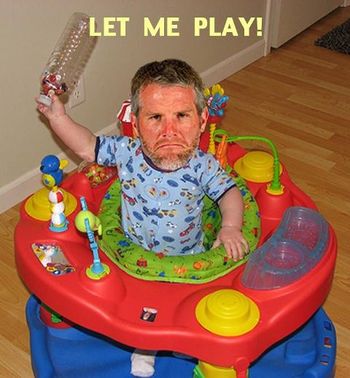 So that's where the rest of Walt Frazier's beard went.....
3. Harold and Kumar 2012? Sounds Like A Plan.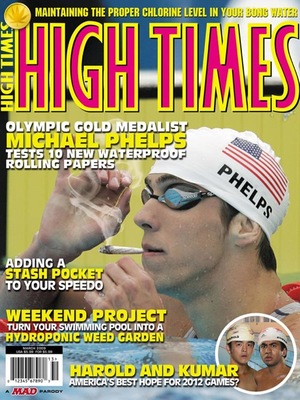 This picture is hilarious as it is, but what really gets me is the bottom right corner.
Harold and Kumar 2012?
I like our chances.
2. B*rry B*nds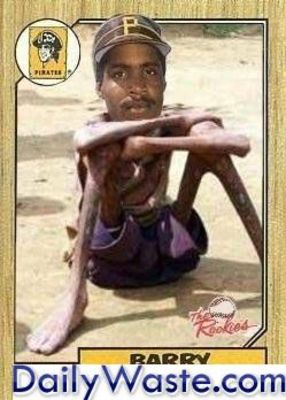 It has become common belief throughout baseball that Barry Bonds, used steroids, but I don't think the man has ever touched a needle.
In fact, since I know that one day he will be proven innocent, I have saved his rookie card through all these years (picture on left).
I'm going to be rich!
1. The Breakfast Of Champions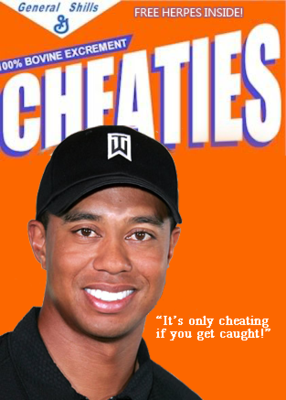 FREE herpes inside!
Where do I sign?
Keep Reading