World Cup 2010: The 4 Best Ways to Market Soccer to Americans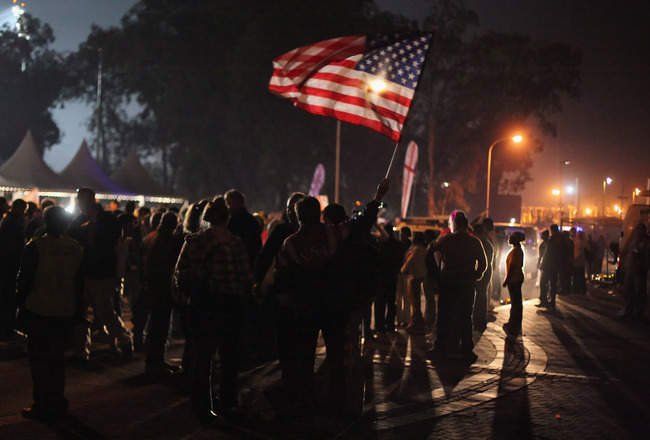 If you played soccer in your youth, the allure of the World Cup is obvious. The most popular sport in the world is played by its best athletes. Each team represents not only a country, but a style of play.
Yet, to the uninitiated, soccer, even when played at its highest level, can seem both boring and confusing.
While the USA versus England match drew the 5th largest US television audience for a World Cup game ever, there are still millions of potential fans in this country just waiting to be converted.
I believe soccer must be marketed to these people differently than it would be to former players. What follows is a list of four aspects of soccer that could help market the sport to Americans.
4. No Time Outs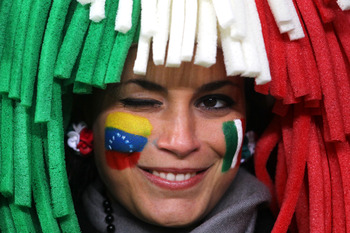 Time outs in basketball and football ruin the flow of the game and put the strategy in the hands of coaches who never take the court/field. Although baseball doesn't have formal time outs, every half inning there is a extended break in play.
In soccer, there are no time outs. There are two 45 minute halves of uninterrupted action. Because of this, players must create scoring chances and make defensive stands on their own, without instruction or guidance.
The lack of time outs also increases the difficulty of the sport by requiring a higher level of endurance. When play doesn't stop, neither can the players.
And, no time outs means no commercials breaks, no one-minute magic shows, no wack break dancing routines, and no cheerleaders.
The women who love the sport are in the stands—often wearing Styrofoam wigs and winking to get the face paint out of their eyes .
3. Limited Substitutions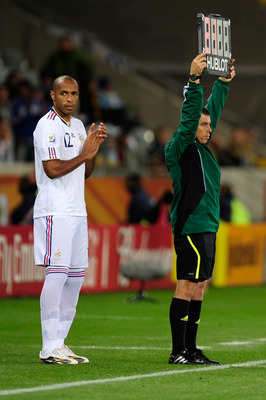 Along the same lines as the lack of time outs, having only three substitutions adds to the level of teamwork and fitness required to play soccer.
In contrast, American football teams have separate offenses and defenses, basketball and hockey teams make regular substitutions, and baseball teams change both position players and pitchers pretty much every game.
The majority of each soccer team plays the entire 90 minute match. Substitutions are saved for injuries and to add an extra spark of energy during the final minutes of play—or to provide cheaters with another opportunity to disappoint their country.
2. Slide Tackles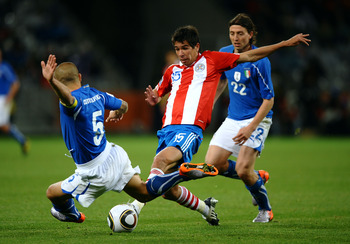 If you've never played soccer, you might discount how physical the game is. There's no hitting and no pads, but it is perfectly legal to take out your opponents at full speed with a slide tackle, as long as you get the ball first.
Slide tackles are a delicate art. If performed incorrectly, they can be cause for a yellow card or leave you vulnerable on defense. But, when used in the right situation, a slide tackle is an assertion of dominance.
There's also the chance of an embarrassing "Blades of Glory" style scissoring, but to my knowledge that's never occurred in a televised match.
1. Headers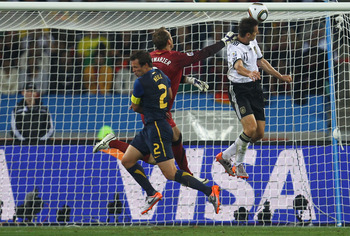 Headers could be the slam dunks of soccer; exciting, airborne scoring plays that highlight players' timing and athleticism.
For years, people have given bicycle kicks way more coverage than they deserve. They look cool when they happen, but they are very rare and not always the most prudent maneuver.
Headers are intense and good strategy. Players hurtle themselves through the air and fight off opponents to put themselves in a striking position. With practice, headers can be aimed with great accuracy and leave goalies at a disadvantage due to the ball's rapid change in direction.
For fans, there's also the excitement of possibly watching someone run full speed into a double-fisted punch to the face.
Keep Reading

United States (National Football): Like this team?