2010 World Cup: The Most Shocking World Cup Withdrawals of All-Time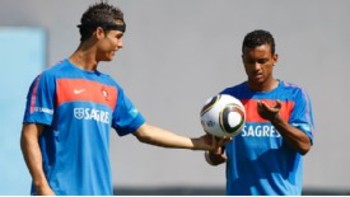 Rumors are flying that star winger Nani's withdrawal from Portugal's World Cup roster was not due to a shoulder injury, although the Portuguese FA has issued a statement denying a rift within the squad.
The build up to South Africa has seen a number of potential player walkouts.
Cameroon striker Samuel Eto'o threatened to withdraw from his country's roster after criticism from World Cup legend Roger Milla, and Mexico's Giovani Dos Santos considered returning home when his younger brother Jonathan was left out of coach Javier Aguirre's final 23.
Though South Africa hasn't given us a confirmed withdrawal yet, we're going to take the opportunity to look back at the most controversial withdrawals and players sent home in World Cup history.
No. 8: Pelé (Brazil)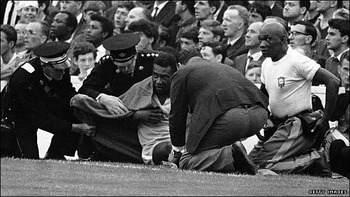 A withdrawal that didn't quite happen involved the World Cup's most famous player.
In 1966, Pelé was regarded as the greatest player in the world, and Brazil's opponents in the first round decided the only way to stop him was by foul means.
Persistent fouling by Bulgaria's defenders in Brazil's first match meant Pelé missed his team's next game against Hungary.
With Brazil needing to win its final group game against Portugal to stay in the tournament, Pelé came back into the side. Once again, he was injured after brutal tactics by the opposition defenders.
With no substitutions, Pelé had to limp through most of the game, which Brazil lost. Afterwards, he vowed that he would never play in a World Cup again.
Luckily, he was persuaded to break his promise and led Brazil to its greatest World Cup triumph in 1970.
No. 7: Wayne Bridge (England)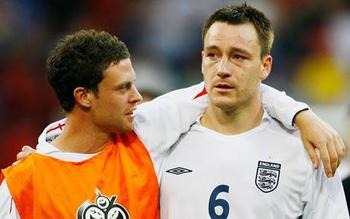 In early 2010, a UK tabloid newspaper revealed that England captain John Terry was having an affair with the girlfriend of Wayne Bridge, his former Chelsea teammate.
Bridge, now at Manchester City, was understandably upset and announced his withdrawal from contention for future England selection.
The 29-year-old felt he would not be able to cope with having to work with his former friend in the close confines of the World Cup.
The fullback would not have been in England coach Fabio Capello's first 11, but a mid-season injury to Chelsea's Ashley Cole highlighted Bridge's importance as a reserve player.
No. 6: Zlatko Zahovic (Slovenia)
The small European nation was a surprise qualifier for the 2002 World Cup.
While most of its players were largely unknown, Slovenia did have one star name: Benfica midfielder Zlatko Zahovic.
Slovenian fans believed that their country's record goalscorer could get the team to the second round.
But after the team's first match ended in a 3-1 defeat to Spain, Zahovic had a serious argument with coach Srecko Katanec and was sent home from the tournament.
Slovenia lost both of their remaining games and soon followed Zahovic home.
No. 5: Willie Johnston (Scotland)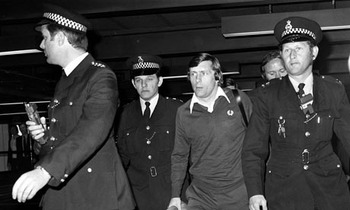 Buoyed by the optimism of their somewhat deluded coach Ally MacLeod, many Scottish fans believed their team could win the 1978 World Cup.
Scotland did have a few good reasons for its confidence, as the team featured a number of stars like Kenny Dalglish, Archie Gemmill, and dazzling winger Willie Johnston.
However, an awful 3-1 opening game defeat to Peru was compounded by Johnston failing a post-match drug test.
Having tested positive for a banned stimulant, Johnston was sent home from Argentina in disgrace.The Rangers and West Brom player never played for his country again.
No. 4: Ruud Gullit (Holland)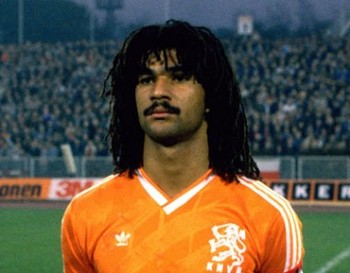 Though the 1988 European Champions were unable to follow up their win in Germany with further success, Holland was still among the favorites going into the USA World Cup in 1994.
But those hopes received a setback when captain and two-time World Player of the Year Ruud Gullit walked out on the team after a disagreement with Dutch coach Dick Advocaat.
The problems first started the previous year when Advocaat played Gullit out of position in a game against England, and the player reacted badly to being substituted.
The pair continued to argue as the tournament got closer. Gullit took issues with Advocaat's tactics, which he felt were unsuitable to the humid conditions of the cities where Holland would play.
With just weeks to go, he walked out on the team and never played international football again.
No. 3: Roy Keane (Ireland)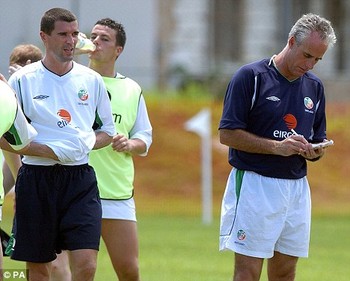 Ireland had stunned the rest of Europe by qualifying for the 2002 World Cup at the expense of the much-fancied Dutch.
The main reason for Ireland's success was the drive and passion of its captain, Manchester United star Roy Keane.
However, the nation was shocked when Keane left the Irish team's base and returned home just weeks before the tournament started.
It was soon revealed that Keane had been involved in a huge row with Irish coach Mick McCarthy about the team facilities and general level of preparation.
After being verbally abused by his captain in front of the other players, McCarthy sent Keane home.
A nation remains divided between those who believe the excellent Keane was right to rail against the team's culture of mediocrity and those who feel the player let his country down.
No. 2: Diego Maradona (Argentina)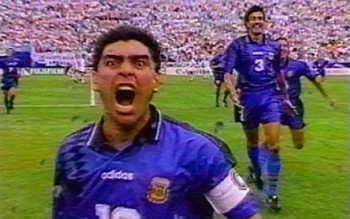 After being dogged by a series of controversies during the early 90's, Diego Maradona's return to the World Cup in 1994 was somewhat of a surprise.
Even more surprising was how well the 33-year old played.
Maradona scored in Argentina's 4-0 opening game rout of Greece and ran the game during an excellent 2-1 win against Nigeria.
But the biggest shock came the following day, when it was announced that Maradona had tested positive for a performance-enhancing substance called ephedrine and was sent home from the tournament.
The bulging eyes celebration in the Greece game should have been a clue.
No. 1: Johan Cruyff (Holland)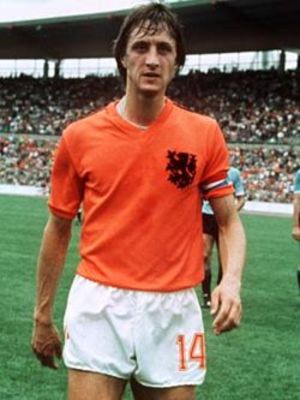 Hosting the 1978 World Cup in Argentina was a controversial choice for many, as the country was being run by a brutal military junta.
One player who supposedly took exception was Holland star Johan Cruyff.
Holland had famously lost the previous World Cup final to West Germany despite being by far the best team at the tournament.
Dutch fans were certain that their Total Football-style would triumph in Buenos Aires, until Cruyff decided he was boycotting the event.
A public campaign for him to change his mind didn't work, and though Holland reached the final once more, the team missed the skills and leadership of Cruyff and lost 3-1 to the hosts.
It was revealed many years later that Cruyff actually withdrew because of a kidnapping attempt against his family in 1977.
Keep Reading