Vince Young Assault: Vince, Big Ben and the NFL Bad Boys
An assault at a Dallas strip club is the definition of bad timing for Tennessee Titans' Vince Young, who, last season, engineered one of the better image rehabilitation projects the league has ever seen.
Young's previous problems were "me" problems. By allegedly slugging the manager of the strip club, he joins an "elite" club of offenders who have brought the law down on them—and the fall from grace that the ensuing headlines bring.
Here's our list of current bad boys. No, we didn't go with any of the Dolphins, though they're certainly on the radar. And we avoided Matt Jones, who was arrested for cocaine possession. There was only room for one Bengal with the last name of Jones on our list.
Begin Slideshow

»
Young was a long way away from the top of the mountain when he led the Longhorns to an upset of USC in the national title game.
His 2008 disappearance and subsequent talk of mental health issues left Titans fans confused.
This latest arrest just proves that Young didn't learn enough about adulthood during his NFL exile.
The incident allegedly stemmed from Young's issues with a money surcharge at the strip club and the manager giving him the "Hook 'Em Horns" sign facing downward, accompanied by a salty remark.
First of all, avoid the strip club. And if you really need to go there, lay low, man.
The saddest part of this story is Burress, while often a malcontent, would be off this list if he hadn't shot himself.
That's when the police discovered his illegal handgun.
Burress is serving a prison term for the charge and will likely be released in early 2011.
He also has a pair of 2008 domestic violence-related calls to the Burress household on his record.
The former up-and-coming wideout was suspended for the entire 2009 season after killing a pedestrian while driving drunk in Miami Beach in March 2009.
Somehow, Stallworth was allowed to only serve 30 days in jail, serve 1,000 hours of community service, serve two years of house arrest, eight years probation, and lose his license for life.
If that had been anyone outside of the sports world, they would be looking at a five-year jail stay for manslaughter.
Instead, Stallworth will try to get his career back on track with the Baltimore Ravens.
If I were Marshall, I'd be disassociating myself with the nickname "Beast."
When you've been arrested for assault, domestic violence, and DUI, I'd be looking for something a little more cuddly.
This is the perfect case of the NFL needing a good look in the mirror. This guy has future bad boy poster child written all over him.
But when you have 1,120 yards in 15 games, you'll always have a job.
Holmes, who is an admitted former drug dealer as a teen, is accumulating a Pacman-esque string of run-ins with the law.
Holmes was arrested twice in 2006, first for disorderly conduct, and a month later for domestic violence and assault.
In October 2008, Holmes was arrested for marijuana possession.
In April, he was sued for assault stemming from a March 7 incident at an Orlando night club. The plaintiff alleges that Holmes threw a glass at her.
The news of the lawsuit spurred the Steelers to rid themselves of the PR nightmare in a trade to the Jets.
Lynch was arrested for a 2008 hit and run car accident. He was also charged with felony possession of a firearm.
The Bills running back avoided jail time, but was given three years probation and 80 hours of community service on the gun charge.
Lynch has also been linked to a sexual assault, but the case was tossed due to lack of evidence.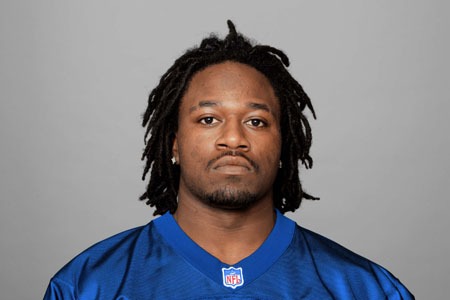 Stay off the radar long enough and the NFL will always find you. Or more specifically, the Bengals will always offer you a contract.
Jones' double-digit tally of arrests include vandalism, obstruction of justice, assault, disorderly conduct, public intoxication, and marijuana possession.
He's a bad dude with a penchant for beating up women—his rap sheet includes smacking a stripper and spitting in another woman's face.
There are plenty of fans who don't feel Michael Vick paid enough for his role in a dogfighting ring that led to the deaths of hundreds of dogs.
We are not arguing—if you're abusing kids or animals, you have serious issues.
Still, Vick spent his time in prison and is so far a quality citizen with the Eagles.
He's still millions in debt and is likely never to reclaim his role as a NFL star and a potential all-time great.
Big Ben is arguably the luckiest man in the NFL after thus far surviving a motorcycle crash and dodging arrest in two alleged sexual assault cases—the first in June 2008 in Lake Tahoe and the latest in March in a Georgia college town bar.
Roethlisberger is serving a six-game NFL suspension and is laying low at the Steelers compound.
Some wonder if he's played his last down with the Steelers. Those people are on serious medication.
Big Ben is a nine-game win streak away from Steelers fans adoring him again.
Johnson is the worst kind of thug, the kind that beats on women.
He has four arrests for varying degrees of smacking the ladies in his life.
He's waved guns, spit in females' faces and picked fights with strangers.
Yet, here he is, back in the league with the Bengals and now the Redskins.
The player personnel directors should be arrested for giving this guy chance after chance.