Top 10 Great Baseball Players Whose Careers Were Hampered By Bad Teams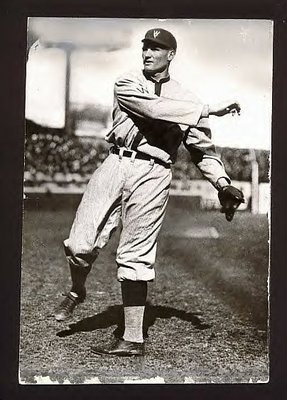 With Stephen Strasburg's amazing debut and his slightly less than amazing follow up, I felt a glimmer of hope for the lowly Washington Nationals. With his amazing skills and the potential to have him, and Bryce Harper on the same team, Washington could soon be a World Series contender. Then again, Strasburg and Harper could end up being future Hall of Famers that never tasted victory in Washington because they weren't enough for the team to win it all. That got me thinking; who are some other incredible players who have had the misfortune of playing for awful teams, for most, if not their entire career?
Ken Griffey Jr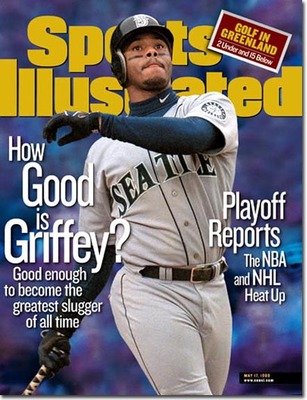 With "The Kid's" retirement in 2010, I felt it was only appropriate to have him first. Quite simply, this guy's the reason I wanted to play baseball. He was one of the greatest center fielders of all time, and played with an energy that encapsulated baseball fans the world over.
He will join the ranks of legends when he enters the Hall, a first ballot is certain. He retired with 630 home runs, fifth on the all time list. Sadly, his retirement took a back seat to the imperfect game fiasco.
Even sadder, The Kid never got to touch the illusive Commissioners trophy, or slide that World Series ring on his finger. He played most of his career with the Seattle Mariners, and even Edgar Martinez's help wasn't enough to take it all.
Walter Johnson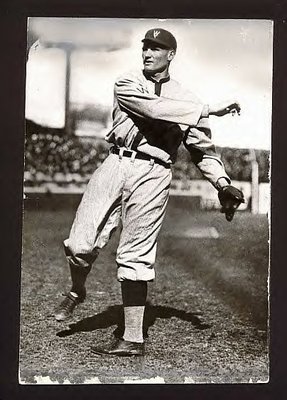 Walter Johnson was said to have been the fastest pitcher in baseball history. That, in itself, is a legend. While Johnson was quick even by today's standards, the speed of his fastball was virtually unthinkable in the early part of the 20th century. Historians believe it was around 91-93 miles an hour. Okay, average when you see Ubaldo Jimenez pitch sliders at that speed.
But think of the evolution of the pitcher. They did not have the technological advantages we have today. No trainers, no creams, no medicines, and weight rooms with specialty weights. Just an arm, calisthenics, and some ice. Not to mention pitchers regularly completed all games they started; that's what they were supposed to do.
Johnson retired in 1927 with a career ERA of 2.17, 417 wins (a 599 winning percentage), and 3,509 strikeouts. All in the top 10 all-time for pitchers. Luckily, the Hall-Of-Famer was able to help the lowly Washington Senators win at least one World Series in 1924.
By the way, Strasburg has never heard of Johnson. Hey kid, you might want to as your stories have a lot in common. Can you imagine what Johnson could have done with a team like the Boston Red Sox or New York Yankees? His career wins would have been double!
Ted Williams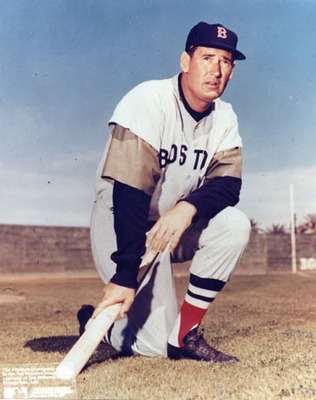 Okay, so I could really fill up this entire slide show with the entire Boston Red Sox between 1918 and 2004, but who has time for that? I'll just settle for Teddy Ballgame!
It's hardly settling! This man was, by many accounts, the purest all-around hitter of the 20th century. He ate, breathed, slept, and excremented hitting. Sure he wasn't the greatest fielder, but who cares? Hitting was a science to him. His surely disposition and bitterness towards fans was masked by the fact that he hit so damned well.
By the time he left Baseball in 1960, the HOF Williams amassed a seat in the 500 home Rrun club with 521, and had a career line of .344/.482/.634 and a 1.116 OPS. If he had played for the Yankees in a lineup with Mantle, who knows how many more titles the Bombers would have won? Sadly, Mr Baseball never got the ultimate prize, a World Series title. Babe Ruth, you dirty, dirty ghost!
Ernie Banks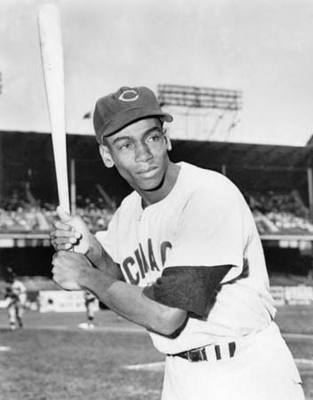 If the Red Sox were cursed, the Cubs are damned! Too bad this incredible hitter had to be a part of the losing tradition. Ernie Banks played 19 seasons for the Cubs, hit 512 Home Runs, held a lifetime batting average of .330, and an even 122 OPS.
Sadly, his great career was overshadowed because he played for one of the worst baseball teams in history. No offense to Cubs fans, but they truly have made losing into an art form!
Carl Yastrzemski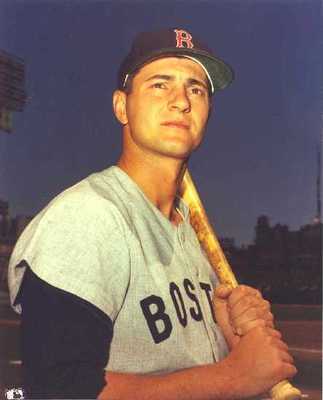 "Yaz" was to the Red Sox what Jeter is to the Yankees. The face of the franchise during an honorable 23-year career. Yaz was an efficient clutch hitter for a BoSox team that got used to the term "Close-but-no-Cigar."
As a Yankees fan, lifelong, I have a lot of respect for the Red Sox. I have to! It's disrespectful to have anything but respect for a team that has spent an eternity fighting tooth and nail against a dynasty.
Like Sparta fighting Persia, they make one hell of a ruckus come pennant time. Yaz's career numbers were impressive; 452 Long balls, 285 BA, and .841 OPS. The last to win a Triple Crown in the AL. Why is he not in the Hall of Fame?
Bo Jackson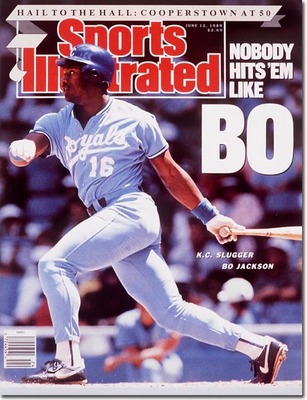 Bo knows! At least that's the way the catch phrase goes. Bo Jackson could have arguably been one of the best players in Baseball history if he would have stuck it out and not gone on to be so damn good at football too. Maybe, he is the best all-around athlete ever, but proved playing two sports is professional suicide.
Hampered with injuries, Bo's career was cut short. I remember seeing him make catches in left field that defied human ability (The Wall Run).
And boy, he could hit! Jackson spent five of his eight professional years with the Kansas City Royals. Could this have been why he left the sport for football? I mean, it's the Royals, and George Brett was long gone.
Nevertheless, Bo never got a World Series ring or into the Hall of Fame. Baseball writers probably frown on abandoning a stellar baseball career for football. Hey, I understand, I frown on egg-shaped hand ball myself.
His career home runs of 141 are descent considering he only played for eight years. I ask myself this: what would have happened if he played for a team such as the Dodgers or Yankees? Would he have left the sport? It can't be because he just wanted to play football; this breaks my heart!
Don Mattingly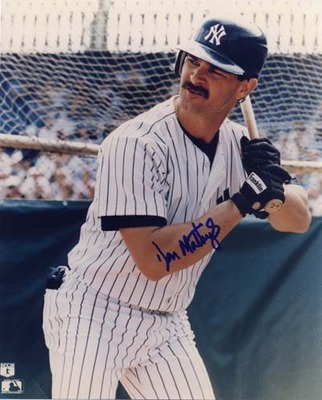 "Donnie Baseball" was the star Yankees player of the late 80s and early 90s. He became captain of a team where the term captain is associated with names like Lou Gehrig and Thurman Munson.
Mattingly hit 222 Home Runs, batted .307, and compiled an OPS of .830 in his 14-year career. What's more, he left the game with a stellar .996 fielding percentage and nine Gold Glove awards. It's hard to believe, but the Yanks only made one postseason appearance in that span of 14 years in 1995, and could not defeat the Seattle Mariners in the ALCS. I don't like remembering! Blame it on Steinbrenner and his horrid ownership style, blame it on whatever you want, but Mattingly never received the ultimate reward for his service.
Barry Bonds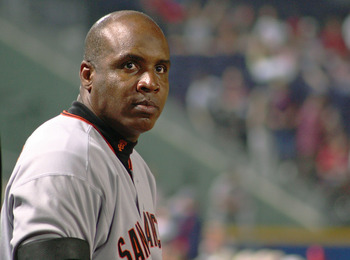 Okay, I know, he's supposedly a cheater because of his suspected PED use. I'm aware, but when did we stop realizing that Barry Bonds was an incredible athlete even before he may have began using steroids?
Bonds was drafted by the Pittsburgh Pirates in 1985. From 1986 to 2007, he was one of the most dominant hitters in the National League. We all know what he accomplished in his 22 seasons in the majors, but many don't know that Bonds never played with a championship team. We never got to see how he would perform in the brightest lights of October. And, we'll never get to see him in the Hall of Fame most likely. I may not understand the logic, but he may as well be the spokesman for the steroid era in baseball.
Fergie Jenkins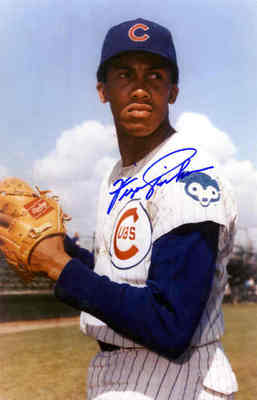 Ferguson Jenkins was one of the most dominant pitchers of the 1970s. He was scouted by the Phillies in 1962 and began as a reliever in 1965. In 1966 he was traded to the Chicago Cubs and became a starting pitcher, where he would stay spectacular for 19 years.
In his career he compiled a record of 284 wins, a .557 winning percentage, a career 3.34 ERA, and 3,192 strikeouts. His streak of six straight seasons with 20 or more wins (1967-1972) will more than likely never be matched again. He was elected to the HOF in 1991, but amazingly never won a World Series, mostly due to the fact that he played for cursed teams and a newly located club: Cubs, Red Sox, and Rangers.
Ty Cobb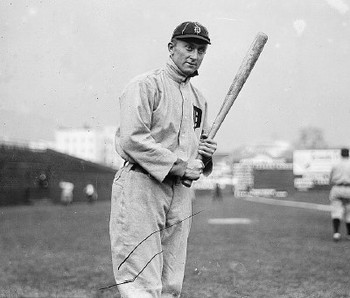 If there was an award for the meanest player in Baseball history, Tyrus Raymond Cobb would win it hands down. By many accounts, Ty Cobb was the greatest ball player that ever lived, by others (sabermetricians) he is looked at as average.
One thing is certain; no one has ever played the game with the ferocity and determination as Cobb. In his 24 year career he amassed 4,189 hits, a record that stood until 1984. He holds the highest career batting average at .366, and batted over .400 a total of three years.
The ruthless Cobb is is mired by the theory he didn't perform well under pressure as the Tigers never won any of the three World Series he appeared in. He ultimately never saw the fruition of his efforts with a World Series win. Nevertheless, it's hard to argue this inaugural Hall-of-Famer doesn't belong in Cooperstown, and on this list as well.
Keep Reading