MLB's 20 Ghosts of Twitter Past: What the Game's Greats Would Have Said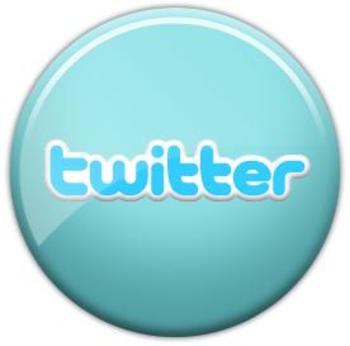 In today's day and age, Twitter has allowed baseball fans all across the country and all over the world to follow their favorite Major Leaguer every step of the way.
The legends of the game never had this opportunity to be followed by thousands of their die-hard fans, leaving only our imaginations to decipher what the game's greats would have tweeted after a monumental moment in their baseball careers had taken place.
Can you imagine what Babe Ruth's reaction would've been after being sold to the New York Yankees in 1920? Or what Mickey Mantle would have written during the summer of 1961?
I certainly can.
Therefore, let me present "MLB's 20 Ghosts of Twitter Past: What the Game's Greats Would Have Said..."
Please sit back, relax, and enjoy.
And in the words of the late Jack Buck, "Go crazy, folks! Go crazy!"
Controversy Surrounds Ty Cobb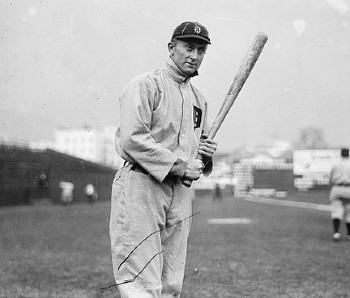 Moment: Ty Cobb wins the 1910 Chalmers Award (Batting Title) over Napoleon Lajoie .385069 to .384095.
Tweet: "Everyone knew who the better hitter was. Nap Lajoie got his car, I got my batting title. Everyone's a winner."
Honus Wagner on His Baseball Card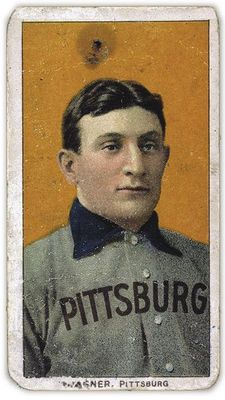 Moment: The T206 Honus Wagner baseball card.
Tweet: "I have the most expensive baseball card on the planet. Life is great. Now if I could only get my hands on one. I can sure use a few bucks. This freakin economy is really cramping my style."
Shoeless Joe and the Black Sox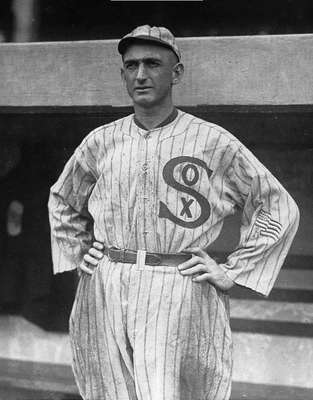 Moment: Joe Jackson finds out he's banned from baseball for his association with the 1919 Black Sox Scandal.
Tweet: "I'm what?!? I've been banned. That's it. Can someone get me NetJets telephone number. I'm moving to Vegas...Does anyone have Ozzie Guillen's number? I need a favor."
Babe Ruth Becomes an Immortal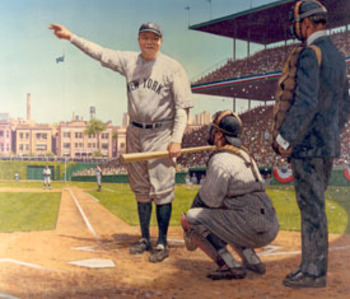 Moment: Babe Ruth on his "called" shot in Game Three of the 1923 World Series.
Tweet: "Don't understand what this fuss is all about. I was only pointing to the hot dog vendor asking him to save me a few dogs for after the game."
Grover Alexander Is Speechless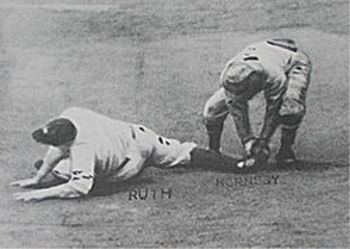 Moment: Grover Alexander on Babe Ruth's attempt to steal second base, ending the 1926 World Series.
Tweet: "I thought to myself, is this really happening? I felt that I was in the twilight zone."
Hack Wilson's Unreachable Record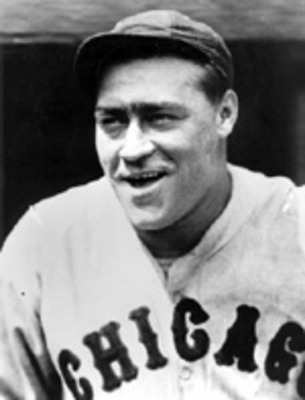 Moment: Hack Wilson drives in his 191st RBI of the 1930 season.
Tweet: "I am an RBI machine."
Jimmie Foxx Gets Frustrated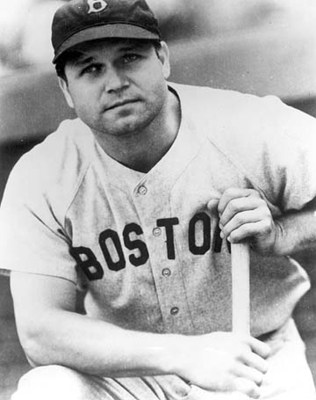 Moment: On June 16,1938 Jimmie Foxx is walked six times in six plate appearances, tying a major league record.
Tweet: "G-d damn it. WTF?!?! Another walk. Really? Why the hell can't they pitch to me. I only finished the season batting .360 with 35 home runs, and 105 RBI."
Lou Gehrig's Speech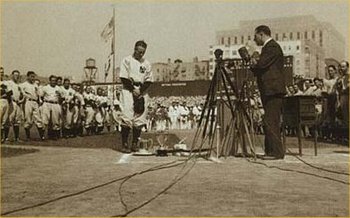 Moment: Lou Gehrig addresses the crowd at Yankee Stadium on July 4, 1939.
Tweet: "My body is getting weaker. My sleepless nights are increasing. I have always been a fighter, but this battle is over. I have thrown in the towel. I have said my final farewell. I have shed a few tears. The time has come, it's time to die."
Time to Start All Over For Joe DiMaggio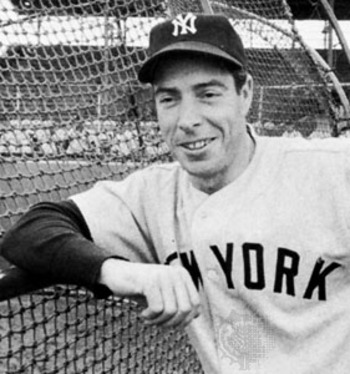 Moment: Joe DiMaggio's 56 game hitting streak is over.
Tweet: "Where's Marilyn Monroe when you need her. I can really use a little "Happy Birthday Mr. President" of my own...if you know what I mean."
Ted Williams' Splendid Hitting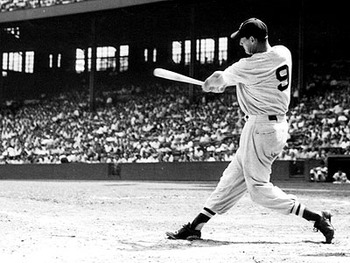 Moment: Ted Williams' reaction after hitting .406 in 1941.
Tweet: "Now that I'm the greatest hitter of all time, can someone please make sure that I'm buried in one piece. I don't want my head and body preserved separately. Everyone got that?"
Jackie Robinson's Monumental Breakthrough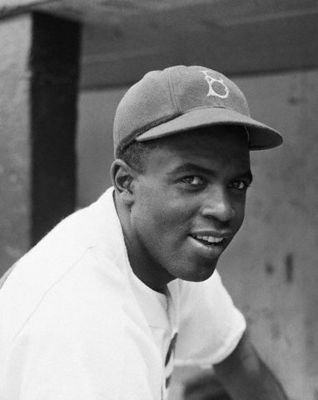 Moment: Jackie Robinson makes his Major League debut on April 15, 1947.
Tweet: "The Ku Klux Klan, and all other Aryan groups can kiss my ass. I despise segregation. Me, Martin Luther King Jr., and Rosa Parks are changin' the world."
Enos Slaughter's Mad Dash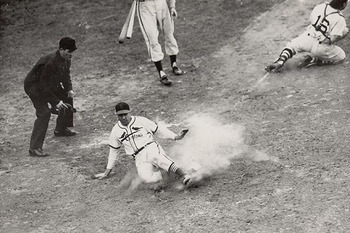 Moment: Enos Slaughter on scoring from first base in the bottom of the eighth inning during Game Seven of the 1946 World Series.
Tweet: "I am a freak. I am the fastest man alive. Bring on the Olympics."
Cy Young and His Award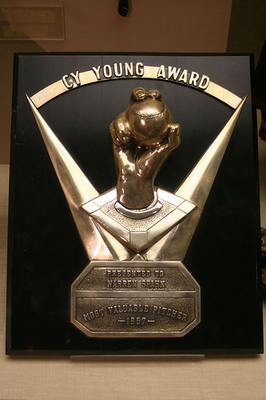 Moment: In 1956, the Cy Young Award is created.
Tweet: "I am the greatest pitcher of all time. 511 wins, 815 career games started, 2,803 K's, 749 career complete games. Now I know why MLB named the award after me."
Johnny Vander Meer's Perfection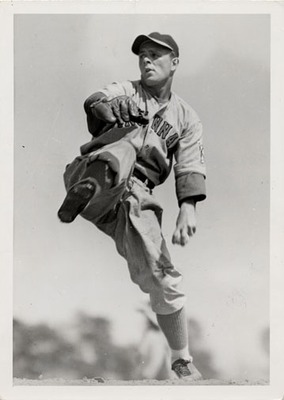 Moment: Johnny Vander Meer pitches two consecutive no-hitters.
Tweet: "It should be called the Johnny Vander Meer award. Cy Young never did this."
Casey Stengel's Cleverness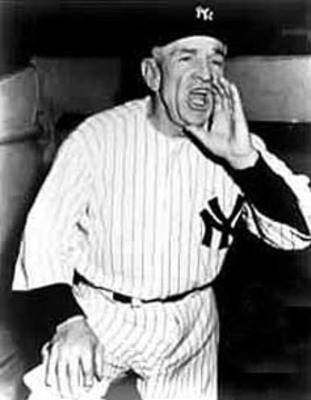 Moment: Casey Stengel on Don Larsen's perfect game in the 1956 World Series.
Tweet: "Larsen's performance was a thing of beauty. Even more beautiful than my wife. I hope she doesn't see this. Otherwise, I'm going to be sleeping on the couch tonight. Anyone got an extra bed I can borrow?"
How Could Anyone Not Love...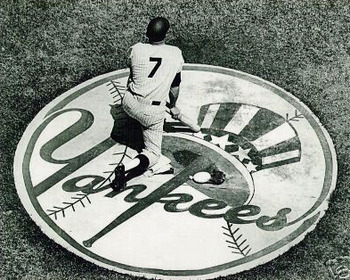 Moment: Mickey Mantle on winning the MVP and Triple Crown award in 1956.
Tweet: "I know I'm wastd, but did I just win the MVP and 3 Crown while playng the seasn with a BAC of .23? Shw's how gret of a ball plyer I really am. Tme for a beer. Coors or Bud?"
Roger Maris Never Had a Lot to Say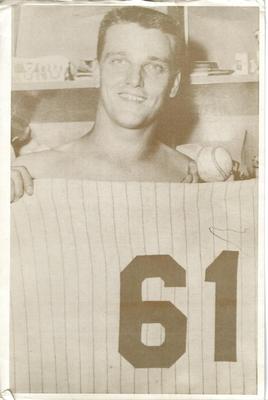 Moment: Roger Maris's reaction to MLB officially making him the single-season home run champion in 1991.
Tweet: "After I hit my 61st home run, I knew the home run record was mine. Now it's official."
Roberto Clemente's Final Hit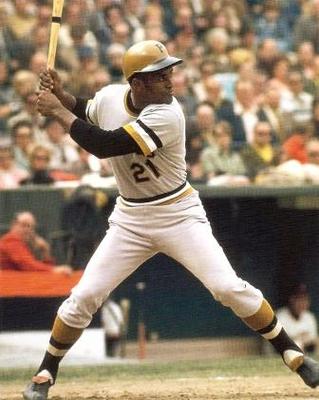 Moment: On Sept. 30, 1972, Roberto Clemente becomes just the 11th player in baseball history to reach 3,000 hits.
Tweet: "Señor Frogs, esta noche a las 8:00 pm celebrate. one tiro tequila por cada golpe de mi career. Who's conmigo?"
Translation: "Senor Frogs, 8:00 pm tonight to celebrate. One tequila shot for every hit of my career. Who's with me?"
Bobby Murcer's Heartbreak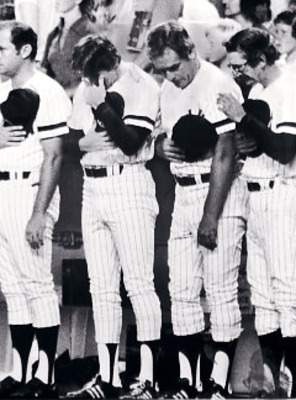 Moment: Bobby Murcer learns about the death of Thurman Munson on August 2, 1979.
Tweet: "I've lost my best friend, my teammate, my captain. Why did G-d have to take away Thurman at the young age of 32. There are some things in this world, I will never understand, or be able to comprehend. This is one of them."
Ernie Harwell Says Goodbye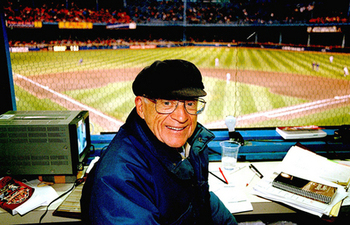 Moment: Ernie Harwell's final broadcast in 2002.
Tweet: "The stadium is empty. I am standing at the door not wanting to leave. The broadcast booth was my chapel, my home, my life. I said goodbye to the greatest job in the world. Thank you all."
Keep Reading