An off-the-beaten-path list of players Arsenal should buy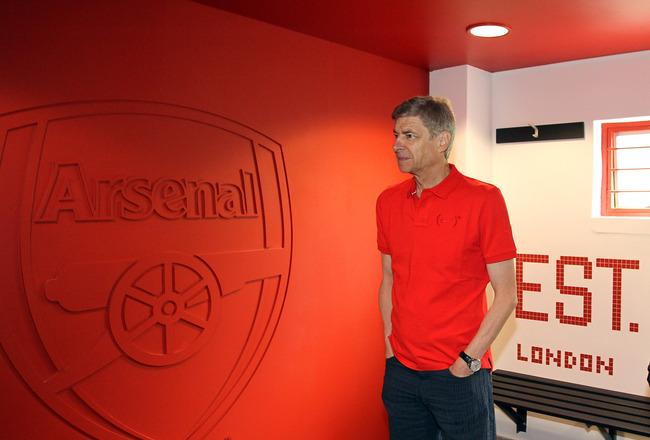 What's that you say? You've heard it all before? Five years without a trophy? Lacking a proper spine? Goalkeeper? Psychologist to delve deep into the child-like wonderland of Theo Walcott's mind to discover why he refuses to deliver serivcaeble crosses?
Well, discerning reader, the following list will hopefully provide a creative and, most importantly, financially realistic list of players (and more) to give Arsenal that extra little push over the finish line. Watch out Wigan and Sunderland. We're coming for you.
Brede Hangeland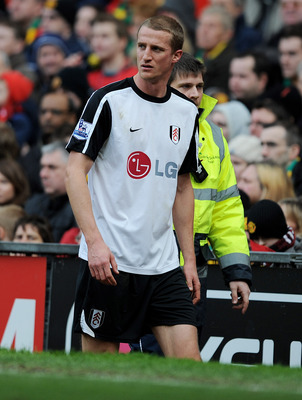 Ok so, this 6'4" Norweigan beast of a defender has already been linked with Arsenal, but apparently, Wenger's interest has cooled. I say, throw that interest in the mircowave and heat it back up (but make sure to poke a hole in the tope beforehand).
Hangeland is an international starter full of Premier League experience, and, most importanly for Arsenal, he has aerial ability. Arguably what Arsenal have lacked in Defence since Sol Campbell first left the club is a tall, strong defender able to handle long balls. No, Phillipe Senderos, you don't count.
Thomas Sorensen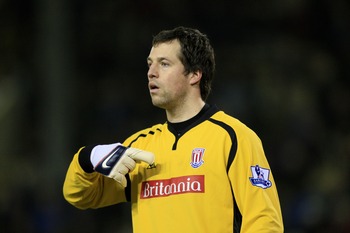 I don't know how many times I have to tell you people. Buy this keeper.
"Oh, but we want Hugo Lloris. Oh, we want Buffon. Oh, we want shiny pretty things". First of all, that last bit has nothing to do with football. Secondly, keepers bought by Arsenal are like jokes about Andy Goram at a Schizophrenia Convetion. Cheap.
Sorensen, with years of top-flight experience and cosntant relability, has even added the special talent of being a talented penatly stopper. With Stoke already Asmir Begovic on their books, it's likely that Sorensen would part with Stoke for a reasonable amount.
Steven Defour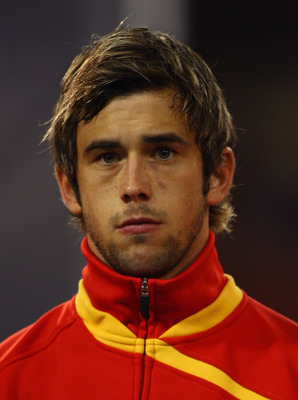 He may not be showing it, but this kid's got goofy looking teeth. But you know what? A couple other players had goofy teeth and did pretty well. Ronaldo. Ronaldinho. So lay off, over-enthusiastic reader.
Captain of Standard Liege, he led the Belgian side to their first Juplier League Championship in 25 years, and then he did it again the year after. Following an injury hit season, Defour was sent a "get well/if you sign for anyone else I'll send Keano after you" card by Sir Alex Ferguson.
A hard working, immensely talented playmaker, Defour is highly touted in European circles. If Cesc Fabregas were to depart, this little Belgian bundle of joy could fill the hole in Arsenal fans' hearts quite nicely.
Michael Bradley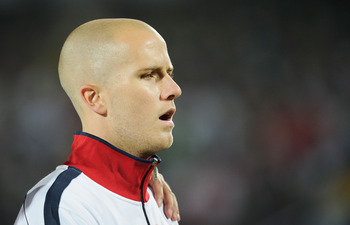 I know what you're thinking. An American? But we already have Stan Kronke! Guffaw reader. Now you've sullied Michael Bradley's name and talent. I hope you're happy. Michael Bradley, the heart and soul of America's midfield, is both the perfect example of a hard-working, dogged American approach, mixed with genuine technique.
Having succeeded in the Dutch league (he became the top American scorer in European league football after netting 16, from midfield, during his season at Heerenveen) he has since moved top German side Borussia Monchengladbach, and has succeeded in a land where so few Americans have before. A genuine box-to-box midfielder, strong in possession and with a genuine mean streak, he could fill out, at least in rotation, a side that lacks a midfield menace.
Juan Mata
A world class talent for Valencia, and the one player who can come close to eclipsing the unrivaled David Silva. Left-footed and a goalscoring threat, he encompasses the entire range of abilities of attackers, and would most likely allow Andrey Arshavin to move to the right.
Of course he is a Real Madrid Cantera reject. Ohhhh. That's a problem. What have he and those loser Real Madrid castaways (Samuel Eto'o, Alvaro Arbeloa, Borja Valero, Dani Parejo, Ruben de la Red, Javi Garcia, Esteban Granero, Alvaro Negredo) ever accomplished? Sorry about that. I feel silly having even brought it up.
Steven N'Zonzi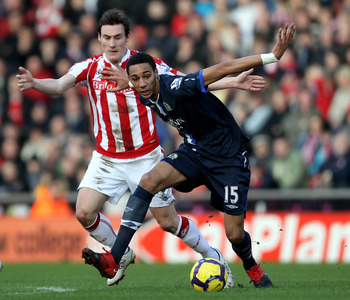 His last name is certainly difficult to deal with...but then so is the player! Lolz!
Blackburn's most recent player of the season, the young N'Zonzi is a tough tackling midfielder who has been touted as, here it comes, the "next Patrick Vieira". Defensive minded midfielders be warned, if you're tall and French, you will be compared to Patrick Vieira. It's a right of passage.
Lazy journalistic labels aside, N'Zonzi mixes his strength with attacking gifts, and would be great cover and replacement for Alex Song, or possibly even a partner, in midfield.
Jean-Pierre Meersseman
Wait what? I've never heard of that player. He doesn't even have a picture. He must play for some crap team. But then of course, if he played for Tottenham they probably wouldn't sell him to us. Ooooo, banter, did someone say banter!? I'm kidding Spurs fans.
He doesn't play for anyone actually. He's a physiotherapist, or kinesiologist if you believe in kniesthetics (i.e. witchcraft). Dr. Jean-Pierrre Meersseman, a world famous physio at Milan lab, has been an integral part of the overall health-based operations that go on behind the scene at AC Milan. With the departure of Gary Lewin from Arsenal to take a post as England's head physio, Jean-Pierre would be world class replacement.
One of the key issues surrounding Arsenal is a constant series of niggles and muscular injuries that have been symptomatic of a season were key players have constantly been felled just before the final hurdle. It's a deeply worrying issue that can't entirely be solved by the addition of players.
Although seemingly unlikely to join, Meersseman would be a world-class addition to a staff that needs guidance in how to properly treat it's players.
Moving Steve Bould to Assistant Manager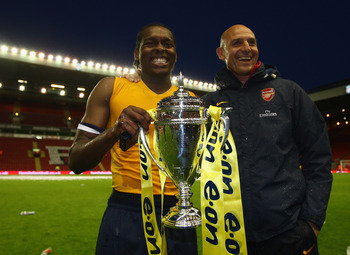 Well this isn't even a player purchase, is it? Steve Bould is probably too old to play in the center of defence, but as a coach, having led Arsenal's youth team to two Youth Division titles as well as an FA youth cup, Bould is an example of a successful former player giving back to his club, and should be justly rewarded.
Arsene Wenger in recent years, following the departure of David Dein, has looked frustrated and seems in need of a staff member to carry the work load. Pat Riley, another Arsenal stalwart, will most likely retire soon, and with Steve Bould in his place, maybe some of Wenger's burden could be put on another tall man's shoulders.
Keep Reading

Arsenal: Like this team?