The All-Time SEC Team from a Pro's Standpoint: Offense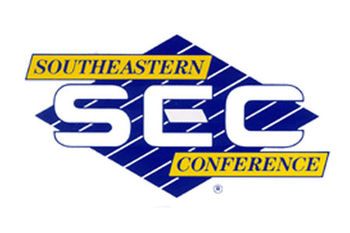 When it comes to college football, there's no question that it is most popular in the southeastern part of the United States.
I say this because if you look at it, there are three states that don't have professional teams to follow; Mississippi, Alabama, and Kentucky don't need the NFL because the culture of college football is so rich.
This conference has had some of the greatest players ever, but I wanted to judge them based on their success in the NFL rather than college.
For instance, Danny Wuerffel was a great college player, but he never translated to the NFL. He's not someone I could put at the top of the list.
Also, this is not going to contain any current players unless they are already established greats in the NFL.
That means no Tim Tebow.
Now, without further adieu, we will start our list.
Oh, by the way, the list is jumbled for fun. There's no particular order.
Wide Receiver: Don Hutson of Alabama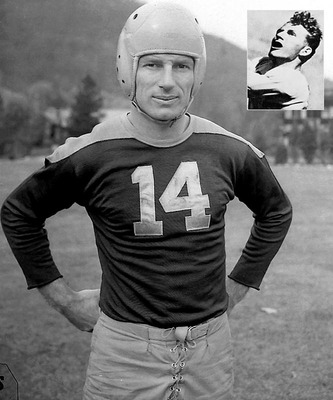 Don Hutson was the first real dominant wide receiver in NFL history. He came out of the University of Alabama as one of the fastest guys to step onto a football field.
Packers owner/coach Curly Lambeau saw him play in the Rose Bowl, and he reached for his contract there because of how special he knew this receiver was.
Football at that time was very run-oriented. The receiving leader of the NFL would generally have, at most, around 400 yards.
Don Hutson came into the league and changed that. He teamed up with Arnie Herber, who could throw the ball 65 yards easily, and they had tremendous success winning two championships.
Hutson won a third one in 1944 with the Packers.
He was dominant during his time in the NFL. He lead the league in touchdowns eight times and in receiving yards seven times.
He scored 17 touchdowns in 11 games in 1942. He was the first receiver, whom I know of, to have 1,000 yards receiving in one season.
He had 1,211 yards receiving in 1942. That record stood until 1951 when Elroy Hirsch had 1,495 yards.
Hutson had 99 touchdown receptions. In that same period, the next best was around 30. So, he tripled the production of the opposition minimum.
Some have argued he's the all-time greatest receiver, and he was a proud member of the SEC.
He was one of the original Pro Football Hall of Fame inductees in 1963 and was inducted into the College Football Hall of Fame in 1951.
When we talk about legends of football, the college world has Bear Bryant, and the NFL has Don Hutson.
The University of Alabama has a lot to be proud of.
Running Back: Emmitt Smith of Florida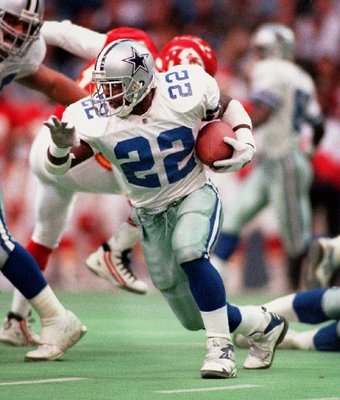 What do a cowboy and an alligator have in common?
Well, Emmitt Smith for one.
My NFL team is the Dallas Cowboys, and one of my all-time favorite Cowboys is Emmitt Smith, so thank you very much Florida for giving him to us.
Emmitt Smith was on the Dallas Cowboys in the 1990s. Jimmy Johnson and Norv Turner built that offense around Emmitt Smith. Troy Aikman's and Michael Irvin's career statistics are not nearly as high as they could have been because Smith was the workhorse.
I wonder if Jerry Jones saw what Emmitt Smith did after a year or two, and made it his personal goal to make Smith the all-time rushing leader for the National Football League.
Smith was one of the quickest backs the NFL had ever seen.
He was getting through that hole into the next level faster than anyone. He wasn't going to outrun you into the end zone like a sprinter, but before a linebacker could blink, Smith was right in front of him.
He was like a Kirby vacuum cleaner. He would last forever. That's how durable he was.
Smith wasn't a flashy cutter like Barry Sanders or LaDainian Tomlinson. He just ran the ball time after time and didn't get hurt.
He left Florida a year early because they hired Steve Spurrier, who had a pass-first mentality, to be the head coach.
Well, it paid off because he was an NFL MVP, a Super Bowl MVP, and a three-time Super Bowl champion.
Smith lead the league in rushing four times and was Offensive Rookie of the Year. He and Jerry Rice are the only non-kickers to score 1,000 points.
Smith is the all-time leading rusher with 18,355 yards, while playing 15 years with the Cowboys and Cardinals.
I don't think that record will ever be broken.
Think about it.
Today's NFL is more focused on the passing game than ever. To be that big of a back, you'd have to have a running back that makes up your entire offense.
Plus, most backs don't last that long. LaDainian Tomlinson was really expected to do it, but he won't do it now, not after having such a disappointing season last year with just 730 rushing yards.
Tomlinson has 12,490 rushing yards, which is 5,865 yards short of the record. Tomlinson will be 31 on June 23, and is definitely running out of gas. I don't think he'll break it.
Plus, Emmitt Smith was a back who played every down. Today, almost everyone has a third-down back. Tomlinson had Darren Sproles or Michael Turner running with him.
That means fewer carries for backs today, so I just don't think any running back will be that durable, or that dominant, while splitting carries with another player.
Smith retired with 18,355 rushing yards, 164 rushing touchdowns, a 4.2 yards-per-carry average, and a spot in the Dallas Cowboys Ring of Honor.
He will be inducted into the Pro Football Hall of Fame this coming August.
He was also inducted into the Gators Ring of Honor and the College Football Hall of Fame.
Without a doubt, he is the best running back the SEC ever gave the National Football League.
Tight End: Ozzie Newsome of Alabama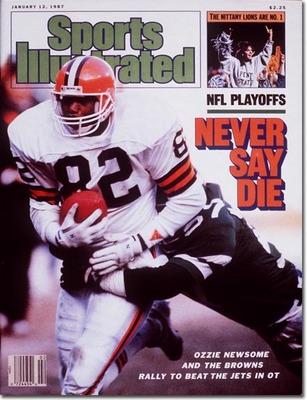 He was a receiver at Alabama, and Bear Bryant actually told Art Modell he felt Ozzie Newsome was even better than Don Hutson. Bryant would know because he had played with Hutson in the 1935 Rose Bowl.
However, Ozzie Newsome's destiny in the NFL was as a tight end. He played the position with just absolute beauty for the Cleveland Browns.
He was nicknamed the "Wizard" because of his name, Ozzie like Oz, and the fact that he had some of the best hands to ever play the game.
If you watch film of the Wizard, so many of his highlights are him jumping in midair, stretching out his arms and making a magical catch.
Newsome held receiving records at Alabama until DJ Hall broke them in 2007.
The best thing about Ozzie Newsome is that he's just a wonderful guy. The people of Cleveland embraced him, and even though he's the general manager in charge of the Browns' rival, the Baltimore Ravens, he's still loved in Cleveland.
I know this because I was up in Cleveland for a wedding about two years ago, and I was in an Italian restaurant called Luigi's by the railroad tracks. I was going to be seated, and I saw a man wearing a Newsome jersey sitting down and eating pasta.
Ozzie Newsome retired from the NFL as the all-time tight end leader in catches and yards with 663 catches, 7,980 yards and 47 touchdowns.
His records have been broken by Shannon Sharpe and Tony Gonzalez, but Ozzie Newsome should always be remembered as one of the greatest of all time.
He was inducted into the Pro Football Hall of Fame in 1999 and the College Football Hall of Fame in 1994.
Center: Dwight Stephenson of Alabama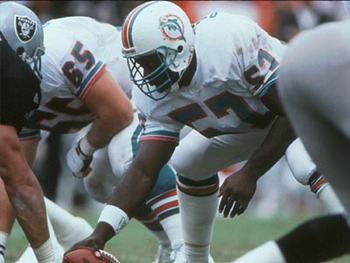 Dwight Stephenson is a player whose career was cut tragically short by injury, yet he was so dominant that the voters of the Hall of Fame couldn't keep him out.
He was picked in the second round of the 1980 draft despite Bear Bryant saying he was the greatest player he had ever coached, regardless of position.
Wow. To get such praise, this guy must have been good. He won two National Titles with the Tide in 1978 and 1979.
But he didn't start in the NFL until late in 1981 when the starting center for the Dolphins, Mark Dennard, was injured.
Stephenson then anchored a line that led the league in fewest sacks allowed until he was forced to retire in 1987.
Over a six-year span, he made five Pro Bowls, made first team All-Pro five times, started in two Super Bowls, and was the first team center on the 1980s All-Decades team.
He was definitely one of the most underrated players to have ever played.
Guard: Gene Hickerson of Ole Miss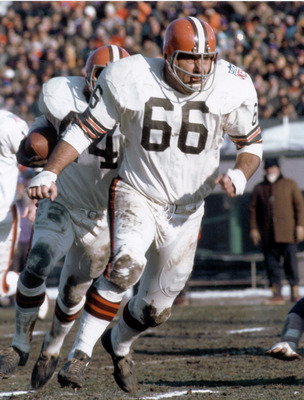 When I think of really difficult positions, I think the guard position is one of the toughest to play on the line because not only do you have to be a big guy, but you have to be able to run when you pull out to block on sweep plays.
It's also a position that is overlooked because there isn't a statistic for it. Tackles now unofficially have pancake blocks, but guards don't have that kind of statistic.
To know a great guard, you have to rely on the trust of your eyes when watching them.
Well, Gene Hickerson was a guard out of Ole Miss who was chosen by the Cleveland Browns in the seventh round of the 1957 draft.
Hickerson blocked for not one, not two, but three Hall of Fame running backs.
You have Jim Brown, arguably the greatest football player of all time; Leroy Kelly, one of the best of his era for sure; and Bobby Mitchell, a Hall of Fame running back/wide receiver for the Browns and Redskins.
The best way to judge guards of that era, besides film, is the success of the backs that they blocked for.
Let's look.
Hickerson played 15 years in the NFL. In those 15 years, they were ranked first in rushing yards six times, in the top five in rushing yards four more times, first in rushing touchdowns three times, and in the top five in rushing touchdowns eight more times.
The Browns had a thousand-yard rusher in nine of the first 10 years.
The other year, Jim Brown had 996 yards.
Hickerson was a Pro Bowler six times, first team All-Pro three times, second team All-Pro once, and a member of the 1960s All-Decades Team.
The Hall of Fame has two ways of inducting players.
The regular way is where retired players wait five years and the Hall of Fame committee elects them at a minimum of four and a maximum of five per year.
However, the second way is the senior election. The senior committee takes players whose careers have been over 25 years and looks at them one more time.
Gene Hickerson is an example of how sometimes there are so many great players up for induction that you cannot induct them all and some get overlooked.
That's why there is a senior committee. They managed to induct Gene Hickerson in 2007. He was confined to a wheelchair and suffered from dementia, but he was able to see himself inducted.
This is one of the most moving moments in NFL history. A link of it is below you. It isn't the best quality, but it is the best that I could find.
http://www.youtube.com/watch?v=NObmG2RDjwg
Quarterback: Peyton Manning of Tennessee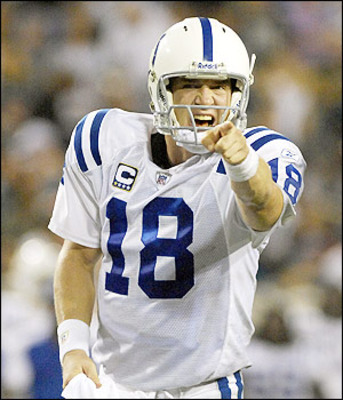 When you think Tennessee, you think Peyton Manning. It is almost like he defines the school itself like he defines the NFL.
When people think of the NFL, they think of Peyton Manning. He's the most popular player and he's the quarterback that fantasy football owners build a team around.
His total statistics are as follows: 50,128 yards passing, 366 passing touchdowns, 181 interceptions, 64.8 career completion percentage, career quarterback rating of 95.2 and 131-61 win loss record at quarterback in 12 seasons.
He has been selected to the Pro Bowl 10 times, been first team All-Pro five times, second team All-Pro three times, NFL MVP four times, and Offensive Player of the Year once.
He's never had fewer than 26 touchdowns in a season, 10 out of 12 seasons he's thrown for more than 4,000 yards and has only had two losing seasons since being the top overall pick in the 1998 draft.
He's a member of the 2000s All-Decades team, and is definitely going into the Hall of Fame.
Do I really have to say more?
Guard: John Hannah of Alabama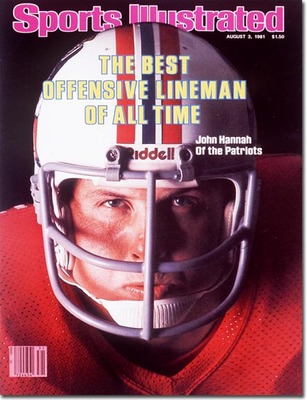 Look at the photo.
"Sports Illustrated" legend Paul Zimmerman calls John Hannah the greatest offensive lineman of all time.
Intrigued, I did some research and read the article. I'm now almost convinced this man was the greatest offensive lineman of all time.
John Hannah played 13 years for the New England Patriots who drafted him fourth overall in the 1973 draft.
With Bear Bryant at Alabama, he was used to a four-point stance, so the first few years of the NFL were developing years. Once he adjusted and perfected his pass-blocking, he became a legend.
He went to nine Pro Bowls in 10 years, and the year he didn't make it was because of a contract dispute that he held out on. He still was a truly dominant guard that year and was second team All-Pro.
He also was named first team All-Pro seven times and second team All-Pro three times.
So, in essence, once he learned what was needed to play in the NFL in terms of blocking technique, he was the king of the guard position his entire career.
He started at guard in Super Bowl XX and retired as the best guard in the league. He was a member of two, not one, All-Decades teams: the 1970s and the 1980s.
The NFL named its 75th Anniversary Team in 1994, and he was on it. That is the greatest honor to bestow. He was inducted into the Hall of Fame in 1991 on the first ballot.
Quite fitting that a bust of him is in Canton, Ohio as he was born in Canton, Georgia.
His No. 73 jersey has been retired by the Patriots. The only accolade this man did not achieve is a Super Bowl ring.
Who thinks that if he'd been blocking for Tom Brady in Super Bowl XLII, the Patriots would've been undefeated because the Giants couldn't have gotten pressure on Brady?
I certainly do.
Fullback: Jim Taylor of LSU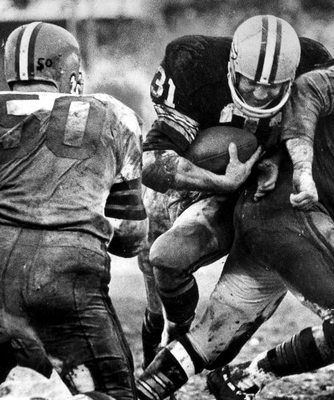 Jim Taylor was the epitome of a fullback and the focal point of the legendary Lombardi's Packers dynasty of the 1960s that won three NFL Championships and the first two Super Bowls.
We think of fullbacks and we think of giant hulks of body mass plunging forward on 3rd and 1 to get the first down. They are blockers for halfbacks and pass protect. They are not supposed to be star runners.
Jim Taylor was a star runner. He was a fullback who got more carries, more yards, and more touchdowns than his halfback partner, Paul Hornung.
While Hornung blocked, Taylor ran the famous Packer Sweep play that defined the Packers.
The guards pull out and they get a seal on the left and a seal on the right. Then Hornung goes out in front of Taylor to block while they go in the alley.
Taylor was a man who, to quote Steve Sabol, "...was on a seek and destroy mission for tacklers."
He wanted to blow people to the ground and make them feel pain.
Jim Taylor was picked in the second round of the 1958 draft by the Green Bay Packers, and he played 10 years in the NFL: nine for the Packers and one for the Saints. He was a Pro Bowler five times, first team All-Pro once, and second team All-Pro twice.
He had five seasons with over a 1,000 yards rushing, and one was in 1960 when there were only 12 games.
Four of those five seasons, he had over 10 touchdowns rushing.
He also was a decent receiver, registering 225 catches for 1,756 yards and 10 touchdowns.
Taylor was inducted into the Hall of Fame in 1976. He had recorded 8,597 rushing yards and 83 rushing touchdowns.
A true legend in Green Bay, and a member of the 1960s All-Decades team, Jim Taylor will live on forever.
Tackle: Bruiser Kinard of Ole Miss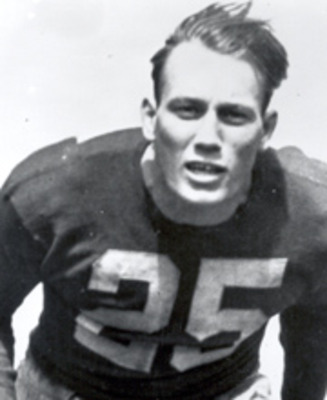 Hello? The name should signify that this guy was a left tackle that HURT people!
Frank Kinard was his real name though, and he was the first All-American at Ole Miss. A standout tackle, he was drafted in 1938 by the Brooklyn Dodgers and played nine years, seven for the Dodgers and two for the New York Yankees of the AAFC (All-American Football Conference).
Yeah, yeah, I know that those are the names of baseball teams, but I checked it twice, and believe me, it's right.
He was a five-time Pro Bowler, four-time first team All-Pro and second team All-Pro twice.
He basically was a tough guy who was inducted into the Hall of Fame in 1971. A player who did his job for his team.
Tackle: Lomas Brown of Florida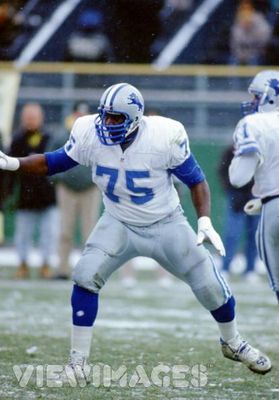 When people talk about Barry Sanders, they are quick to point out that this great running back had no offensive line to help him out while he was in Detroit.
Well, that's not totally true. His offensive line was bad, but there was one standout player whose name is Lomas Brown.
Brown was drafted sixth overall by the Detroit Lions in 1985, and when Barry Sanders showed up, writers realized that this was a very talented tackle in Detroit.
He went to six straight Pro Bowls blocking for Barry Sanders, and went to a seventh in Arizona. He was first team All-Pro once, second team All-Pro twice and played 18 years in the National Football League.
18 years? Wow. That's pretty durable. He finally earned a championship ring with the Tampa Bay Buccaneers in his 18th year.
A Gator legend and a world champion, Lomas Brown of the SEC.
Wide Receiver: Sterling Sharpe of South Carolina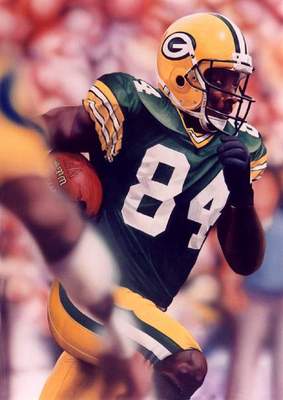 This wide receiver had the potential to be up there with Jerry Rice. He really did. He had that kind of talent.
I think Sterling Sharpe belongs in the Hall of Fame, and it is a shame that a neck injury prevented him from finishing his career.
He only played seven years.
Yet in seven years, he made the Pro Bowl five times, was first-team All-Pro three times and second-team All-Pro twice.
He's the first receiver to ever have 100 or more catches in back-to-back seasons. He broke the single-season reception record not once, but twice.
Seven years, 595 catches, 8,134 yards and 65 touchdowns. He had 34 consecutive games where he caught at least four balls.
This man was close to a Super Bowl ring with the Packers, who drafted him seventh overall in 1988, but a neck injury in 1994 prevented him from playing on the 1996 team.
Sterling Sharpe's younger brother is Shannon Sharpe, the famous tight end for the Broncos and Ravens. Shannon, when he won the Super Bowl with the 1997 Broncos, gave Sterling his ring.
He felt that his brother deserved it because, let's face it, he would've won the Super Bowl, and Shannon always considered his brother to be the biggest male influence in his life since his father and grandfather died when he was young.
Sterling Sharpe played in the SEC for the South Carolina Gamecocks and was a member of the 1984 "Black Magic" squad coached by Joe Morrison.
Sterling Sharpe rewrote the record books at South Carolina, had his No. 2 jersey retired, and will eventually be in the College Football Hall of Fame.
Keep Reading

Alabama Crimson Tide Football: Like this team?