2010 FIFA World Cup: Five Things Worse Than Vuvuzelas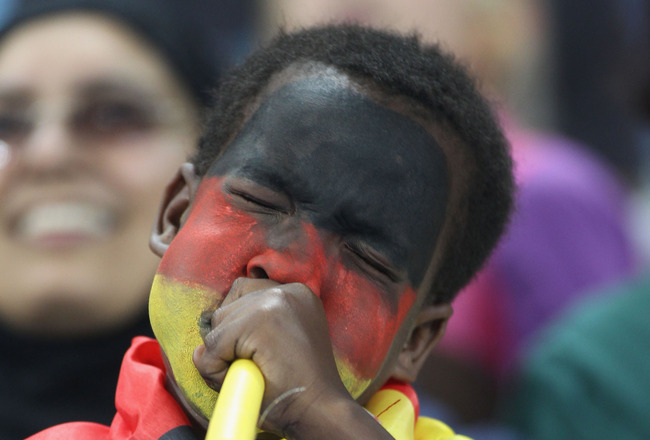 Hate those droning, buzzing vuvuzelas that seem to be going non-stop for every World Cup event?
At least you can press mute.
Given the overreactions about these horns that I've read about on Twitter and elsewhere on the web, I thought it was time I brought some level-headedness to the table.
First, a case for vuvuzelas:
1) They add an African feel to this World Cup. There is something good-natured about the sound of the vuvuzelas going on constantly. They also give the South African team a real home-field advantage. Have to give points for creativity there.
2) They are respectfully used. Sure, for 90 minutes, it's like you have a nest of angry bees in your living room. But the major factor for me has been the relative silence during each nation's national anthem.
3) They are safe and fun for children to use. How many other things about sporting events are child-friendly? These keep kids engaged in the games taking place. As a parent who would love for his kids to love sports on the same level, this is a value of vuvuzelas as well.
Case made, I will now proceed with the five things in sports that are worse than vuvuzelas.
5) Thunderstix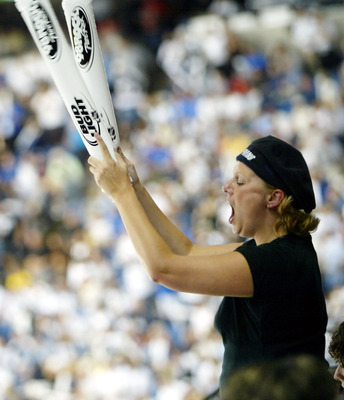 For my part, Tunderstix (which are even spelled horribly), are infinitely more annoying than vuvuzelas.
For one, they are rarely used in the right context. Used in concert and with consistency, they could be a real detriment for opposing teams. For the first 5-10 minutes of a game, I'm certain they are, but fans almost never continue using them.
If they were used at the same continuous level of vuvuzelas, they would be much more functional. But here's the difference: soccer fans are more passionate and rabid than any others in the world. They can out-cheer, out-sound and out-annoy the opposition.
4) Thrown Projectiles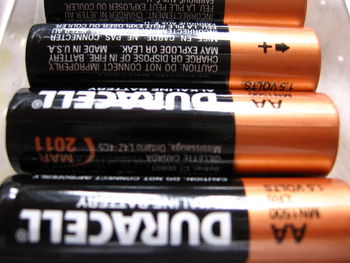 As reasonable, well-meaning Philadelphia fans would know, thrown projectiles are a horrible inclusion to any sporting event. Fans can cause serious damage to athletes, even unto affecting the outcome of games.
We can all agree that getting pegged with batteries, baseballs, rocks and things of that ilk would hurt. In addition, hockey fans throw octopi [correction courtesy of Joe K in the comments thread].
That's downright weird.
3) Hooligans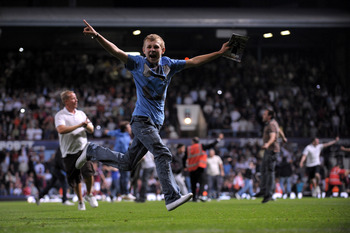 Though it has gotten better in recent years, hooliganism in soccer has been disastrous.
Hooligans have been responsible for rioting, stadium damage and deaths. They're also not the prettiest people to associate oneself with.
By the way, they're also typically noisier than a vuvuzela.
And hooliganism wouldn't be possible without number two on our list.
2) Alcohol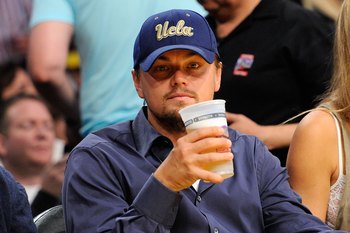 This one isn't going to be popular, but it's a pretty big factor in fan misbehavior at sporting events. Yes, even though Leo DiCaprio is doing it, drinking isn't always the coolest thing you can do at games.
Without beer, does the Pistons-Pacers mob/riot happen? I would argue no, especially given that beer was what sent Ron Artest into the stands.
Alcohol is so much of a wild card in sports crowds, especially given the level of testosterone and chest-thumping that accompanies sports in general.
And who doesn't love getting spilled on by someone who hasn't yet been hauled off to the drunk tent?
1) Bodily Fluids
For reasons that I hope are apparent, I opted to avoid a picture for our number one worst part of sports.
I recall a story from our own United States soccer team playing a match in Mexico City that mentioned bags of urine were being thrown at players making corner kicks. Bags of urine!
I think we can all reasonably agree that human excrement and other bodily fluids have no place anywhere outside stadium bathrooms. I'd take the sound of vuvuzelas a hundred times over (at least) before I'd take getting hit with a bag of pee.
This is even stranger than a thrown octopus.
Keep Reading