Seven Sexy World Cup WAG's Promote Umbro Kits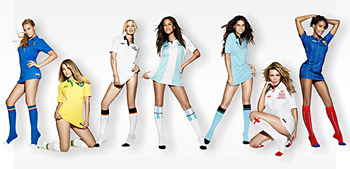 Umbro knows how to market sportswear! Period!
The apparel company has launched a new line of World Cup Soccer themed shirts or 'kits' in honor of the seven nations that have won the title and they've gathered wives/girfriends/baby mammas of players from those national teams to model them – sans pants.
Commonly referred to as WAGs across the pond (Wives and Girlfriends of sportsmen) these young women are the best around the pitch.
These seven sexy women from all over the globe show young boys everywhere that winning the World Cup isn't the only reason to become a professional soccer player!
1960's Umbro Ad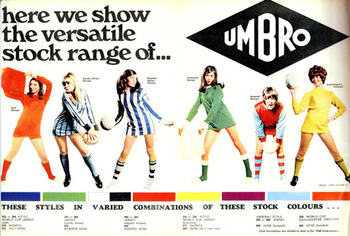 The marketing strategy was inspired by retro Umbro ads like this one from the 1960's.
Argentina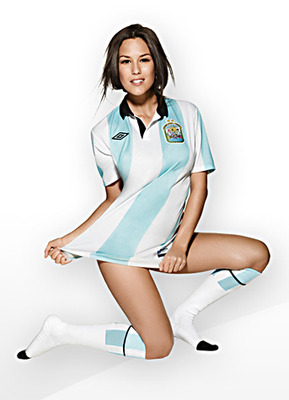 Diego Maradona promises to run naked through the streets of Buenos Aires if Argentina wins the Cup in South Africa.
Any chance he can talk Pablo Mouche's girlfriend Luli Ferandez into it as well?
Brazil 01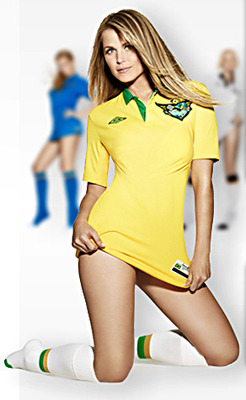 Brazil is the world's greatest socce.r power and it takes real talent to wear the famous yellow (five-time champs)
Brazil 02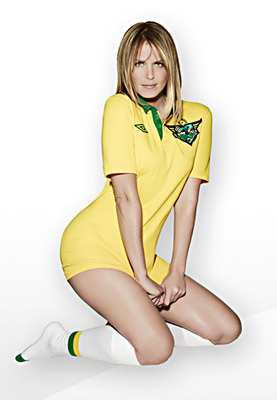 Hard to argue with the selection of Julio Cesar's wife, Susana Werner.
England 01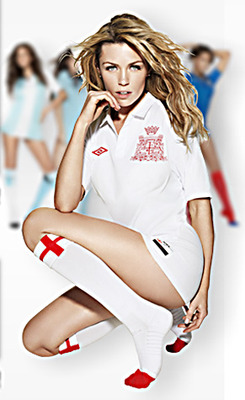 Up next is Abbey Clancy who represents England in fine fashion.
England 02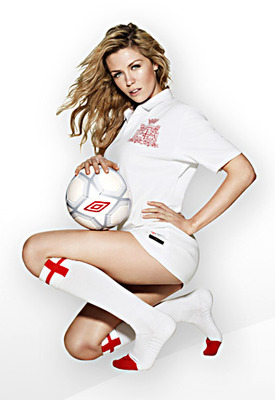 Abbey is the fiancee of The Three Lions' 6-foot-7 forward Peter Crouch
France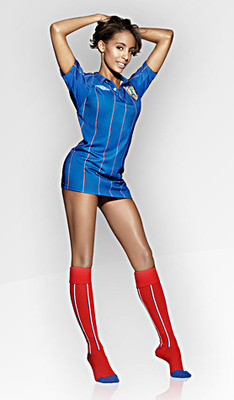 The French may have struggled to get into the field of 32, but we are awfully glad they did because it means we get the opporunity to admire wife ofGael Clichy, Charlene Suric
Germany 01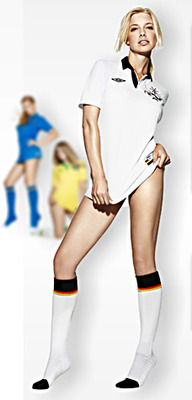 Showing off the German colors is Julia Godicke.
Germany 02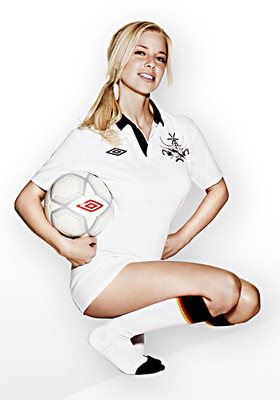 Godicke is the better half of defender Marcell Jansen who hopes bring the Germans a fourth World Cup title in South Africa.
Italy 01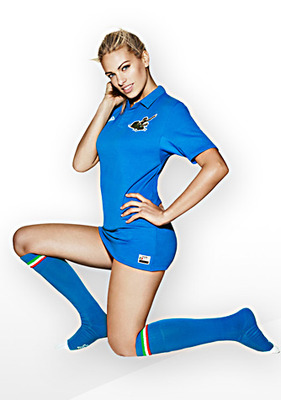 For the defending Cup champs, the fine folks at Umbro brought in Alice Bregoli
Italy 02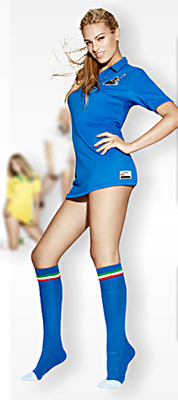 She's the girlfriend of Alberto Gilardino.
The lucky striker has 16 career international goals for the Italian national team.
Uruguay 01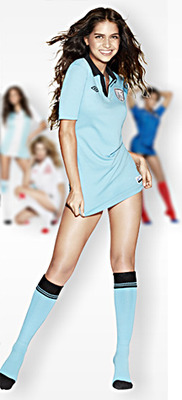 They won't win in South Africa but we are happy to check out Zaira Nora...
Uruguay 02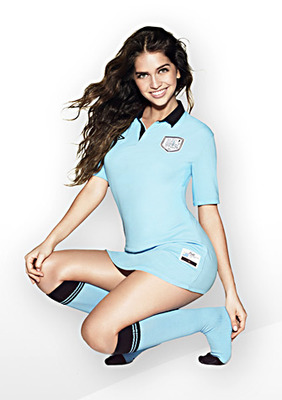 Her husband Diego Forlan and his teammates are still around.
Don't forget Uruguay is a two-time champ, although it's been 60 years.
Enjoy this slideshow?
Check out SOCCER BABES IN BODYPAINT at www.lionsdenu.com/soccer-babes
Keep Reading