Five Teams Who Need To Have A Good Draft Day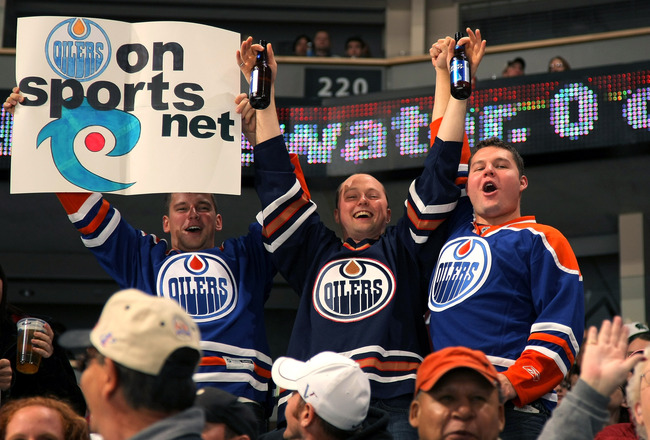 Heading into the NHL draft, there are a lot of fans who think (like most fans should) that their team needs to have the best overall draft out of every team.
The NHL draft is one of the most exciting events of the hockey season. With every NHL GM in one room, we get to see teams draft these kids who could potentially be the future stars of the game.
But that's not all we get to see. We also get to see teams try and make their teams better by trying to move up in the draft and acquiring a number of additional players.
Now we get to count down the days until we get to see what our favorite teams do and what better way to start off than with the teams who need to make some of the biggest changes?
5. New Jersey Devils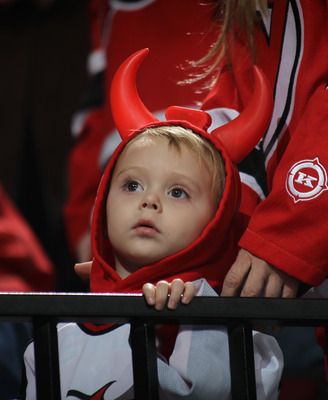 When fans hear about the New Jersey Devils the name that comes to mind is Martin Brodeur....and it's been that way for the past 16 years.
Ever since Brodeur won the Calder Trophy back in 1994, Brodeur has been the face of the franchise and arguably the best goalie of all time.
But now at the age of 38, it's about time that New Jersey look for a suitable replacement for the future Hall of Famer.
Goaltending is just one area that New Jersey will have to look at in this draft, but they will also need to rebuild their defense after trading away one of their top D-men, Johnny Oduya, in the Ilya Kovalchuk trade and now face losing another stud on their blue line in Paul Martin this offseason.
New Jersey is going to have to find a way to improve their defense as well as find a future goalie once Brodeur retires.
But without a first-round pick in this year's draft they will likely not be able to draft some of the top defensive prospects in Cam Fowler, Erik Gudbransson, Brandon Gormley, or Mark Pysyk.
Some more likely candidates for them would be Alexander Petrovic or Stephen Johns.
When looking at some of the goaltenders in this year's draft it's hard to determine whether this will be a major concern for the Devils now. They may likely just continue onwards with Brodeur until he retires.
But if the opportunity arises for them to draft highly touted Jack Campbell or even Calvin Pickard, I expect them to jump on the opportunity.
Although the Devils have the 38th pick overall, they're going to need to have an overall good draft to remain one of the top teams in the Eastern Conference.
4. Anaheim Ducks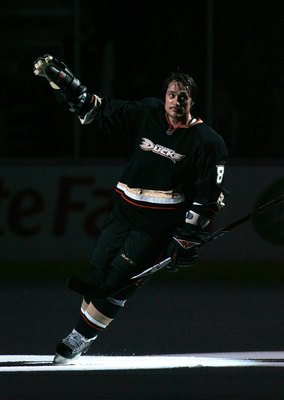 Next up we have the Anaheim Ducks. While people may look at the Ducks and see that they have some top names in Ryan Getzlaf, Corey Perry, Bobby Ryan, Teemu Selanne, Scott Niedermayer, and Saku Koivu, their team is increasingly getting older.
Selanne and Niedermayer have been named as key parts of this team since the lockout and there have been a lot of speculation surrounding them.
But what happens to the team when they, along with some other older players in Koivu, Blake, and Marchant, leave? This is one of the reasons why it's never too early for a team to think about their future.
When looking at their defense and goaltending, the Ducks look more than ready for a future without Niedermayer.
They have two of the top defensive prospects in Luca Sbisa and Jake Gardiner, both of whom should be more than capable of filling Niedermayer's role in the future. Their true need is offense.
Aside from Getzlaf, Perry, and Ryan, as well as some of the older players in Koivu and Selanne (both of whom may leave the team this offseason), the next forward in scoring was Todd Marchant with 22 points.
This could prove to be a HUGE flaw in the team's mechanics going forward. Also with so much speculation surrounding Bobby Ryan and his contract talks, they may face losing the former second overall pick.
Anaheim is going to need much retooling offensively in the next year or two before they can be considered a force in the league once again.
While they do have two first-round picks at this years draft, they will need to find a way to get some of those highly touted players to make the team competitive again.
3. Edmonton Oilers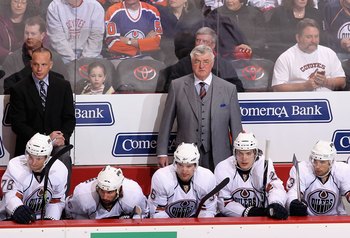 It seems kind of hard to believe that just over a year ago Edmonton was supposed to be one of the top young teams in game with a very bright future.
Funny the things that can happen in one year.
In that one year, they became the worst team in the entire league. Fans got more than used to seeing a very disappointed Pat Quinn call out his team on a number of occasions but the only thing they got: the first overall pick.
Offensively the team is more or less set with the number of prospects at their disposal. They have Magnus Paajarvi-Svensson ready to make the jump to the NHL and Canadian junior hero Jordan Eberle ready as well.
And when you add Riley Nash to the mix, the Oilers should have the tools to make a competitive team offensively in the coming years. But offense isn't enough. Like people say, defense wins championships.
With the exception of Ladislav Smid and to some extent Ryan Whitney (although he only played 19 games with the Oilers), the rest of the D-men who laced up for the Oilers this season were all minus players.
While this may be due to the fact that there was no chemistry with the constant line shuffling, the team is going to need to address defense hardcore this offseason.
While the Oilers may have the first overall pick at this years draft and looking very hard at Taylor Hall, I wouldn't be surprised if they moved down two spots to draft one of the highly touted defensemen in Fowler, Gudbransson, or Gormley to address a more pressing need on the back end.
Due to the team's serious lack of production this season, I don't think that a single player on that roster is safe from a trade. Every single name will be shopped around the league in order to make drastic improvements.
Sam Gagner and Andrew Cogliano who were once supposed to be the future of the team could be some of first to be moved along with longtime serving players in Ales Hemsky and Shawn Horcoff.
The team needs to get younger and better and with the first overall pick at this year's draft, it's a good way for the Oilers to start.
2. Florida Panthers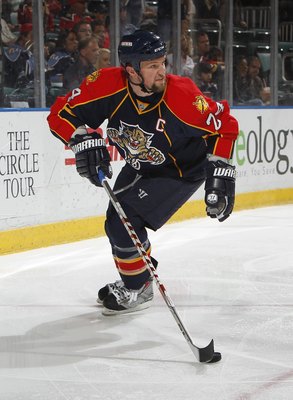 The Florida Panthers are a team that just constantly finds ways to under perform.
After missing the playoffs for the ninth consecutive time, that alone is reason enough to assume that it's about time that this team made some drastic moves and have a good draft to try and qualify for the playoffs again.
Most of the players have been drafted by the Panthers, which is a good sign but sometimes you need to bring in those experienced NHL players to make the team competitive.
The Panthers will draft third overall in this year's entry draft and, with the team's main weakness being defense, look for them to keep that pick and have the option of drafting either Cam Fowler, Erik Gudransson, or Brandon Gormley.
The Panthers have good forwards but will most likely need to make a lot of moves to change the dynamics of the team as well as changing their drafting approach.
The team does get offensive production at times but it's very inconsistent. They will need to have a deep draft and get one of those highly touted defensive prospects in order to have a chance of making the playoffs again in the future.
1. Calgary Flames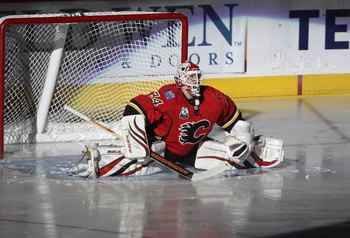 When people compare the Calgary Flames from last season and the team they finished off with this year, people think of one thing: What the hell did Darryl Sutter DO???
Sutter completely changed the outlook of the team and they went from being one of the top offensive teams in the league, to the lowest scoring offensive team.
With the conclusion of this season, the Flames only had two players score more than 50 points in Rene Bourque and long-time captain Jarome Iginla. After them, the next leading scorer on the team was Daymond Langkow with 37 points.
The most controversial move of the season was when Sutter sent All-Star defenseman Dion Phaneuf, top defensive prospect Keith Aulie, and PK specialist Fredrik Sjostrom to Toronto for Matt Stajan, Niklas Hagman, Ian White, and Jamal Mayers.
When people look at the trade, it looks like highway robbery for the Leafs especially when Ian White (said to be the key component of the deal) is proving hard to re-sign for next season.
Sutter did a terrible job with the team this season and will need to make up for his screw ups at this year's draft.
The team is currently without a pick in the first two rounds of the draft so the Flames need to do a lot of work before they can move forward as a club.
The first move that is most definitely going to occur would be bringing in highly touted Mikael Backlund for a full season, but he alone will not be able to change the direction of this team.
Keep Reading