Sitting or Signing: 10 NFL Players Who Have Yet to Pick Up The Pen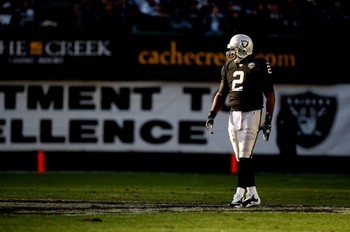 Amongst all of the controversy and dramatic headlines that this NFL offseason has to offer, one factor remains. Time is ticking.
With many players still on the clock and currently homeless in the NFL, the list of unsigned free agents is still quite lengthy.
Just over two months remains until the NFL pre-season is set to begin, and more importantly, Monday's key signing date is approaching extremely fast for most players.
So should we expect an all out barrage of signings in the next 24 hours?
Probably, but more importantly, which players are still left unsigned?
The list is quite long, and realistically not everyone can be mentioned. But hopefully the following Top 10 Unsigned Players clears things up a little, and offers a small prediction of just who may be going where.
Antonio Pierce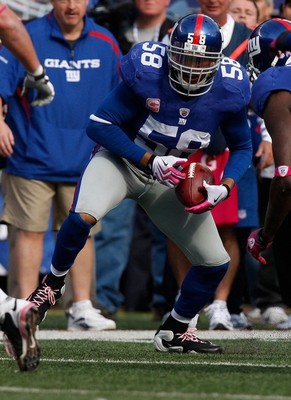 Has anyone heard from or spoken to Antonio Pierce?
It seems so far this offseason, the speculation towards Antonio Pierce's possible future has gone unnoticed. Some Giants fans firmly believe that Antonio Pierce is now accepting retirement, while other fans to feel that he has a few good years left in him.
Whichever opinion you choose to take, there is no denying that Antonio Pierce could be a very good fit for any team in need of a linebacker.
In Pierce's time with New York, he wasn't exactly the most dominant defense man in the league, but he did make the big plays when necessary.
Now that Pierce has been released from the New York Giants, it is fairly obvious that his confidence has been shot a little. Recently he criticized the New York Giants as a team stating that "The entire team is on a massive hot seat."
Although Pierce is in a position to make this call, a small shred of jealousy may still linger in him.
Aside from off field dramas though, does Antonio Pierce really have any kind of a future in professional football?
Well, yes and no. He is still questionably talented, and still in need of home. Therefore, he may be a good overnight pickup for any team willing to sign him to see how he pans out.
If Antonio Pierce fails to sign anywhere, I doubt many people will miss him. He seems destined to go down as a footnote in NFL history, and most NFL fans have already moved on from the Antonio Pierce New York era.
As sad as it is, I personally don't see Antonio signing anywhere soon.
Marc Bulger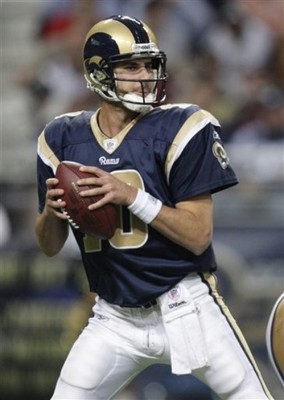 From hero to zero, pretty much sums up how Marc Bulger's career has turned out.
In his time with the St. Louis Rams, he did experience some success, along with a Pro Bowl appearance or two. However, unfortunately time seemed to move too fast for Marc Bulger, and he found his ability as a quarterback suffering as a result.
It was a move that was inevitable, really. We all knew St. Louis had Sam Bradford in their sights, and as soon as the NFL Draft was on the horizon, Marc Bulger was immediately released into the pool of free agency.
So where to now for Marc Bulger?
Fortunately, I do believe that Marc will be signed in the near future. Many NFL teams are in need of a veteran quarterback, and despite Marc's old age and inaccurate ways, with the right coaching he may be able to milk a few more years out of his career.
The realistic possibilities for Marc Bulger right now are teams with a variety of young quarterbacks such as Chicago, Green Bay, Tampa Bay and Houston.
Don't be surprised to see Marc Bulger sign an overnight deal. Much speculation has surrounded the former Rams great, and he could be snatched up very soon.
Until then though, Marc needs to sit tight. He isn't an outspoken player, so no worries there. Although, perhaps if Marc did show some interest one way or another, he may edge closer to signing a deal.
Pierre Thomas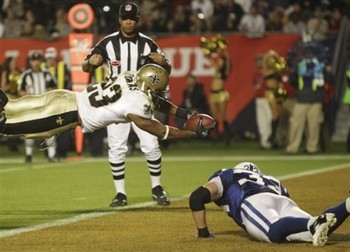 Pierre Thomas is currently a restricted free agent this season. Legally, he still belongs to the New Orleans Saints, but funnily enough, Pierre Thomas hasn't shown any urgency toward signing with the reigning Super Bowl champs.
For some, this scenario is quite odd. Most players would jump at the idea of signing with a highly successful franchise fresh off of a Super Bowl win, and certainly wouldn't sit idly by and let time pass.
However, before we go ahead and criticize Pierre Thomas' waiting ways, perhaps there is a solid reason to wait.
Right now in New Orleans, Reggie Bush is still the favored starter. Sure he is inconsistent, lacks explosiveness at times and is still a highly criticized running back, but there is no denying that the Saints staff have the utmost confidence in him.
Therefore, this factor alone affects Pierre Thomas. With no concern being shown in Pierre's lack of signing, I guess Pierre does feel a little unwanted right now down south in New Orleans.
With this said, Pierre Thomas is of course a very young running back, and still has the league at his feet when it comes to signing with another team.
Time is running out for Pierre Thomas, as Monday if fast approaching. However, if he does wait it out and take a gamble, maybe he will strike gold.
The easiest prediction to make is that Pierre will re-sign with New Orleans, just to give the Saints someone to rely on in 2010. But if Pierre does choose to go the opposite way, he may be in for a totally different future.
Ronnie Brown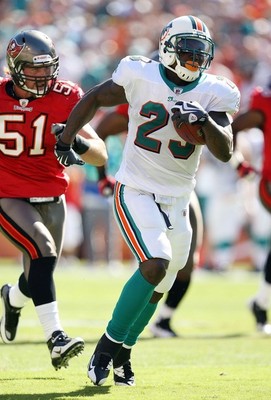 From one restricted free agent running back to another, we focus on Ronnie Brown.
Ever since I can remember, I've always stuck up for Ronnie Brown. His quick-footed ways always dazzled me, and his ability to adjust and take advantage of the wildcat formation was always a joy to watch.
Now though, Ronnie Brown has struck a rough patch in his career. He's been out-muscled for the starting role in Miami, and his lack of carries and possession is now affecting his confidence.
So what does all of this mean for Ronnie Brown in 2010?
Easy, not a whole lot.
For you see, Ronnie Brown is the type of running back that is capable of adjusting. His speed is admired by almost everybody in the NFL, and this point alone may gift him a job quite easily.
In 2009 Ronnie Brown rushed for 648 yards and 8 touchdowns. Some fans may argue that these are dismal stats, but in reality they are quite solid for a running back in Brown's position.
Right now it is vital for Ronnie Brown to find a team. He is a highly adaptable running back, but he may be left behind in free agency quicker than we can imagine.
If it isn't Miami that is likely to re-sign him, other teams such as Seattle or New England could do with a replacement running back such as Brown.
The likelihood of Brown signing somewhere or another is high, so let's just hope we get to see this talented man back in action this season.
Shawne Merriman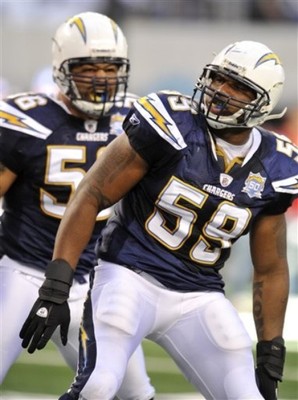 Like Pierre Thomas, Shawne Merriman is still the property of the San Diego Chargers.
Shawne's 2009 campaign was dismal in comparison to the rest of his impressive career. Given that he did only play 14 games, Shawne's sack count was noticeably low compared to his 2007 record of 12.5.
However with this said, Shawne's low statistics in 2009 shouldn't hurt him from re-signing with the Chargers. Let's face it, Shawne Merriman is one of the faces of the San Diego Chargers.
He's spent his entire career with San Diego, and to think of Shawne in a different uniform is quite unimaginable.
So is it realistic to predict that Shawne will resign with Norv Turner and the blue and yellow?
Of course. He's a dominant linebacker that strives off of the San Diego style defense. If Shawne was unhappy in any way with the Chargers, I'm sure he would have left some time ago.
The benefit of having Shawne Merriman is that he is a young player. Entering his sixth year in the NFL, Shawne still has many years left in his promising career.
Therefore, it is vital for the Chargers to sign him to a lengthy tender. Losing him wouldn't be exactly devastating to the Charger defense, but they would lose a key leader and motivator.
San Diego have already stated that they would place their first- and third-round franchise on Merriman, so any shred of belief in Shawne signing elsewhere is now out the window.
JaMarcus Russell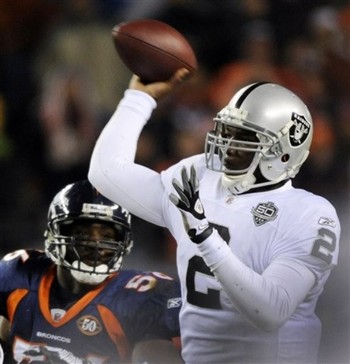 Ah, JaMarcus Russell, where to start?
He's been labeled as one of the biggest draft busts ever, and above all else has lost total confidence in himself, and any possibility of a team willing to sign him.
In JaMarcus's years with the Oakland Raiders, not many positive signs showed. He did, however, have the odd game where he would show some potential, and this is the factor on which many teams may sign JaMarcus Russell.
Now, I am well aware that not many people reading this are all too confident in JaMarcus' ability, but let's cut the guy some slack, after all, Brady Quinn got a second chance, right?
Exactly. So in JaMarcus' defense, I think it is only fair that he is granted one last opportunity to truly prove himself in the NFL.
So just who will be willing to sign the overweight, inconsistent, inaccurate, NFL blunder of a quarterback?
Well right now, no one is. The speculation has been low, and since JaMarcus has left Oakland, people seem to rather make fun at his expense rather than debate where he could possibly fit in.
Although I have been one to joke about JaMarcus a little, a possible spot that I feel fitting for JaMarcus is Jacksonville. Think about it, David Garrard is on the hot seat, and the lack of a back up quarterback is present for the Jaguars.
Of course, signing JaMarcus may act as more of a liability for Jacksonville, but it could be a suitable home away from the media for JaMarcus to get his head back in the game.
Whatever happens with JaMarcus Russell, just keep in mind that is is only young. Some say he doesn't deserve a second chance, but it would be nice to finally have an ending to this story.
Jamal Lewis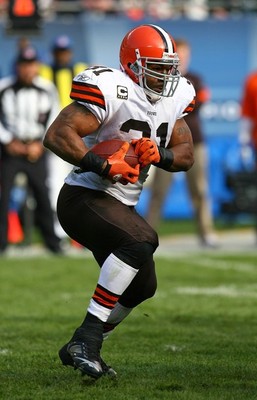 He's growing old, he's out of work, but God bless him, Jamal Lewis is keeping at it.
After speaking to a few Cleveland Browns fans, many seem to feel divided about Jamal Lewis' departure from the Dawg Pound.
He was a trusty running back in Cleveland, but did have an inconsistent streak about him that annoyed the living daylights out of most fans.
In his final year with Cleveland, Jamal Lewis finished his regular season account with 500 yards and 0 touchdowns.
Disappointing stats for a top flight running back, but also very telling stats for any team willing to sign him.
Unfortunately for Jamal Lewis, he hasn't done himself many favors. He hasn't shown any interest in any team, and his poor stats in 2009 have left a possible option doubting his ability.
However, perhaps there is the smallest shred of light at the end of the tunnel. For you see, Jamal Lewis is a rough and tough running back, and unfortunately for us fans, the breed of "nitty gritty' type rushers is slowly dying.
Nowadays, teams want fast and extremely athletic rushers who can make a play on any part of the field, leaving ground-and-pound rushers such as Jamal Lewis and Frank Gore in the dark a little.
Fortunately for Jamal though, this could play in his favor. Many teams in the NFL are seeking a second-string rusher that they can use in third down occasions, and with Jamal's experience and knowledge, he is a likely option.
Teams that come to mind are Philadelphia due to the loss of Brian Westbrook and of course the Oakland Raiders.
Wherever Jamal Lewis goes, lets just hope he finds a home. He's an underrated yet lovable guy, and I personally would like to see him treated fairly.
Sitting in a pool of free agency is no way to go out, and after all that Jamal has given the game, he deserves to go out with a bang.
Terrell Owens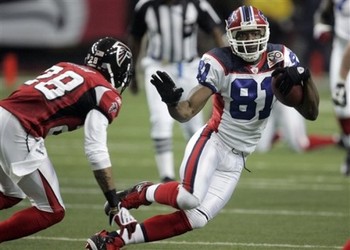 You knew he was coming sooner or later. Yes, Terrell Owens is still a free agent.
Now, for many fans of a team that Terrell Owens has been a part of, this is quite a humorous situation.
However, as a fan of the game, I can't help but feel that a league without Terrell Owens isn't quite the same.
Recently in the media, Terrell Owens has been quite outspoken, and not for the first time. He's hunted down Jay Cutler in Chicago, and spoken on numerous occasions about wanting to sign with Chicago.
But, as we all know, sometimes Terrell Owens doesn't always get what he wants, as it seems Lovie Smith and the Chicago Bears want nothing to do with No. 81.
So why is this?
Well as many teams and fans have described T.O "He is a cancer", and for a team like Chicago to sign a player that could totally muddle up their no-stable offense, it is quite a sensible move to say no to Terrell Owens.
Like I mentioned though, a league with Terrell is like a league without Brett Favre.
The possible landing spots for Terrell Owens are of course Chicago, along with Washington, Seattle and possibly Cincinnati.
Funnily enough no one has jumped the gun and signed Owens like Buffalo did this time last year, but sooner or later we should see a breaking news headline.
Brian Westbrook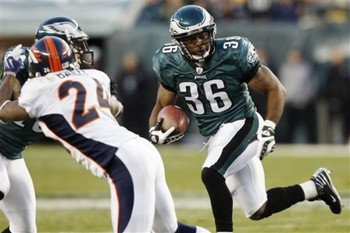 He was mentioned earlier, and now here he is.
From once being a Philadelphia Eagle great, Brian Westbrook finds himself amongst the homeless free agents that may never land a starting role again.
It's quite sad really thinking about this situation. As a fan, Brian Westbrook was always a favorite, and to see him in with a bunch of garden variety players, seems almost morally wrong.
However, that is the harsh reality of football, and Brian Westbrook knows this all too well.
So far this offseason Brian Westbrook has been covered quite a bit. Speculation has been high, people have debated, but no outcome has been achieved.
Therefore, the time has come to realize that Brian probably won't reach a deal anytime soon. No team seems to be interested, and every running back-needy team has fulfilled their need in the Draft.
It's an unfortunate circumstance for Brian Westbrook, but a miracle could of course happen.
Ty Law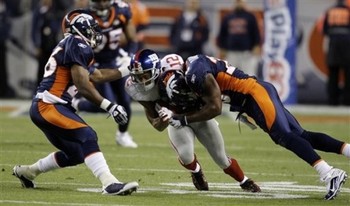 Some have labeled Ty Law as the greatest defensive back in the history of the NFL.
Madden NFL isn't the only area that Ty Law excels in, and his skills on the field are also exceptional.
Unfortunately though for Ty, his age is a factor. He is no longer the speedy and athletic player he used to be, and after 15 years in the NFL, his body is beginning to show signs of wear and tear.
This of course isn't to say that Ty Law does have to retire; after all, Brett Favre is still slugging it out as a quarterback.
So now a serious question must be asked, is it time for Ty Law to hang it up, or return to another team?
On one hand, Ty could hang the boots up and call it a successful career. Like Tiki Barber stated, the physical toll of 10-plus years in professional football is hard to overcome.
On the other hand, Ty could return and play yet again. The only problem with this is that Ty Law may return, and fail, leaving his potential Hall of Fame career in jeopardy.
It is quite the ultimatum, and no lead way has been established just yet. Personally I would like to see Ty hang it up, as he has lost the spark that he once had.
But like most people say, "It is Ty's call", let's just hope he makes the right one.
Who Else Is Yet to Pick Up the Pen and Sign?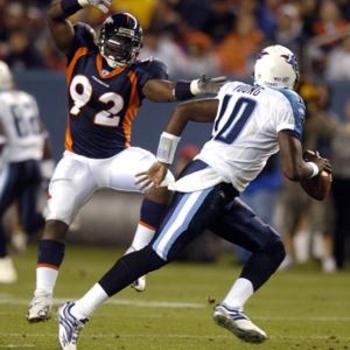 Did I forget anyone that should be on this list?
Perhaps Elvis Dumervil or another unsigned free agent?
Leave your comment below and have your say!
Keep Reading

Denver Broncos: Like this team?