2010 FIFA World Cup Predictions: Germany vs. Australia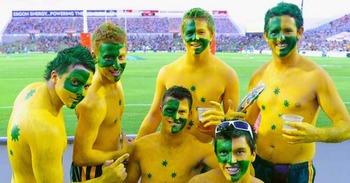 Day three of the 2010 FIFA World Cup continues with Group C opener, Germany vs. Australia.
We preview all the action and tell you which players you should be watching.
Germany's Injured Stars
When German-born Kevin Prince-Boateng fouled Chelsea's Michael Ballack in the English FA Cup final, it was just one more injury worry for Germany's coach Joachim Low.
The German captain was ruled out of the World Cup, becoming another key element of Low's team to miss out on South Africa.
Low's first-choice goalkeeper, Bayer Leverkusen's Rene Adler was also injured playing for his club side.
Germany lost two more players once Low got his team together, with defenders Christian Traesch and Heiko Westermann forced out through injury.
Germany's leader on the pitch, Ballack, will be Low's biggest loss as he is widely credited with dragging an average Germany team to the semi-final of the 2006 World Cup.
Low's Striking Dilemma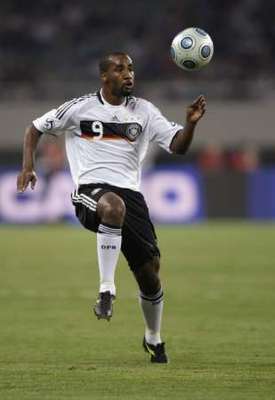 Miroslav Klose won the Golden Boot at the 2006 World Cup, and the German is presumed by many to be Low's first-choice striker in South Africa.
But the 32-year-old striker has not had a good season at club level, losing his starting place in the Bayern Munich team that reached the Champion's League final.
There are calls for Klose to be dropped, with one possible replacement being Stuttgart's Brazilian-born forward Cacau, who impressed in Germany's warm-up games.
Other options for Low include Lukas Podolski and Mario Gomes, who would love the opportunity to make up for his disappointing Euro 2008 campaign.
Australia Going Dutch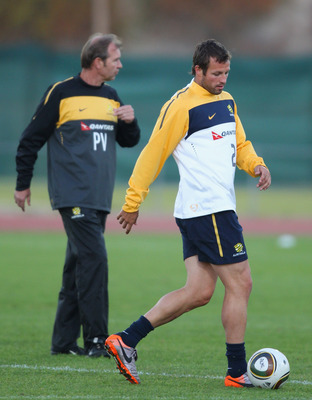 Like fellow Asian qualifiers South Korea, Australia has maintained a Dutch influence started by the reign of coach Guus Hiddink.
After taking the Koreans to the semifinal of the 2002 World Cup, the Dutchman coached Australia in Germany in 2006 and helped the team qualify from its first-round group.
He was succeeded by his compatriot Pim Verbeek, who was part of Hiddink's staff in 2002.
Verbeek has continued with the playing style instituted by his predecessor and Australia was comfortable qualifiers for South Africa.
Is Australia Past its Peak?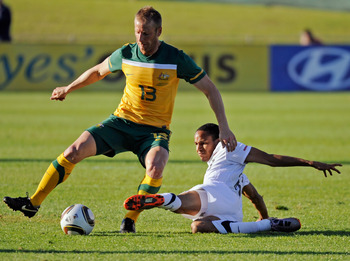 Australian tactics are based on a high-energy game of pressing and counter-attacks.
However, the team is little changed from the 2006 edition and many of its stars, such as Lucas Neill, Vince Grella and Harry Kewell, are on the wrong side of 30.
Australia's roster is the third oldest in the tournament and Verbeek's likely starting lineup may only contain two players still in their 20s.
Will Australia's aging side be able to maintain the tempo that its strategy requires?
Who to Watch: Bastian Schweinsteiger (Germany)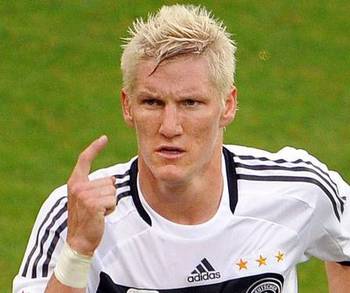 The Bayern Munich midfielder was a key component in his club side's successful season, which featured a German League cup double as well as a Champions League final appearance.
Schweinsteiger missed only one game of Germany's qualifying campaign, scoring three goals to help his team top Group Four.
In the absence of Michael Ballack, it is time for the 25-year-old to step up as his country's new midfield general.
Whom to Watch: Mesut Ozil (Germany)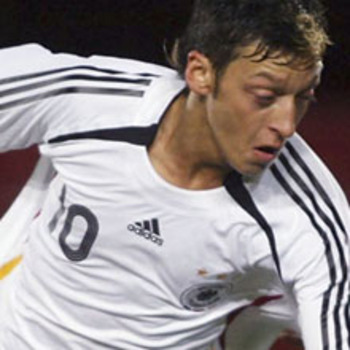 The 21-year-old attacking midfielder has recently emerged as Germany's principal creative force.
Ozil began his career at Schalke before he signed for Werder Bremen for $5 million whilst still a teen-ager.
He had his best season yet in 2009-2010, contributing nine goals as his team finished third in the Bundesliga.
Though he can play on the wing, Low is likely to use Ozil as a playmaker behind the front striker.
Whom to Watch: Tim Cahill (Australia)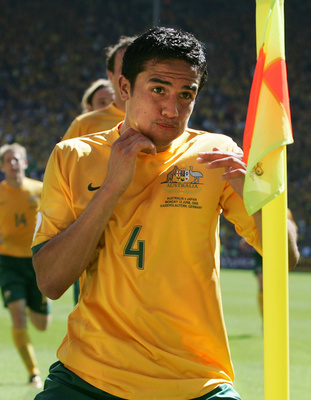 The Everton midfielder is a regular name on the scoresheet in England's Premier League and he has netted 20 times in 40 appearances for his country.
The dynamic 30-year-old is renowned for his heading ability and poses a real threat at set pieces.
If he scores, watch out for his shadow boxing at the corner flag celebration.
Whom to Watch: Harry Kewell (Australia)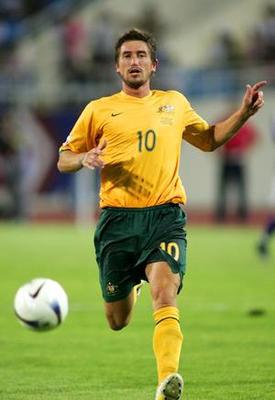 Despite a career hampered by injury and unfulfilled promise at club level, Kewell remains his country's brightest talent.
Once again, Kewell's World Cup build-up has featured time in the treatment room, but he is now fully fit and should lead Australia's attack.
A skillful attacker who likes to work the channels, Kewell scored in Australia's 2-2 draw with Croatia at the 2006 World Cup.
Germany vs. Australia prediction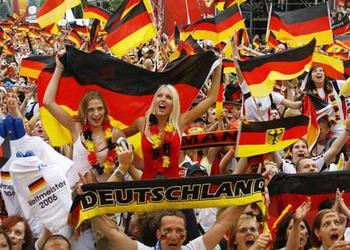 Our prediction: Germany
Low will start Cacau, who will inspire a lively Germany to victory.
Keep Reading