Christian and Top WWE Stars Needing a Push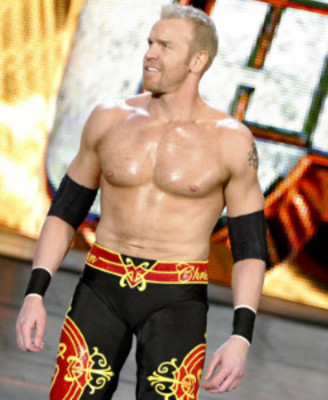 As SummerSlam comes closer for the WWE, it got me thinking about the superstars who deserve a push for the World and WWE Heavyweight Championships.
Honorable Mention: The Miz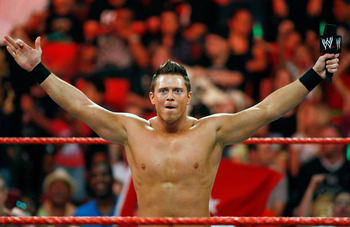 Great heel. Great mic skills. Great catch phrase. Everything a champion needs.
I believe he needs to work on his wrestling though. More often than not, his matches end with a DQ, or with someone else doing the dirty work, while he swoops in for the pin.
Can be a mid-carder US Champion for awhile, but might deserve a look as champion.
5. MVP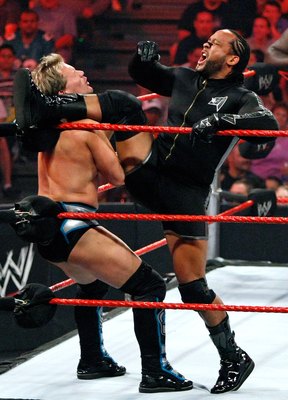 After becoming a "baby face" last year, he instantly became a fan favorite.
He has the wrestling ability and the mic skills necessary for a champion. In addition, a Swagger-MVP feud could be epic. The background of these two athletes could be used as material in the feud.
MVP still lacks camera time. They would need to build him up as formidable opponent before he could be established as a serious contender.
4. Bryan Danielson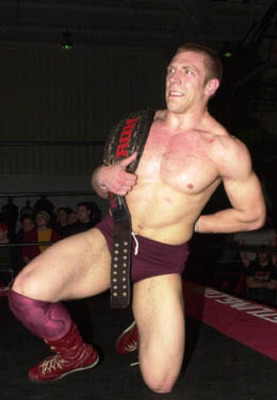 For starters, he has a tremendous background as a great technical wrestler, who has proven he can be a champion in ROH and other promotions.
Danielson has a great personality and can really draw heat from a crowd. He can also become a fan favorite.
UPDATE: Daniel Bryan (Bryan Danielson) has been released by the WWE.
I can only hope that this is just apart of the NXT 8 storyline, otherwise the WWE is doomed.
3. Ted DiBiase Jr.
He already is the "Million-Dollar" Champion. And he does have Virgil. The forced comparisons to his father might haunt him though.
He is starting to fade in the minds of the fans as a contender, but he has proven himself when a part of Legacy.
DiBiase Jr. has a good move set and pretty good mic skills. He may need to focus on becoming the US Champion first.
I could see an Orton-Dibiase Jr. feud in the future stemming from the connections in Legacy.
The WWE needs to drop the comparison to his dad and start building a character of his own.
2. Evan Bourne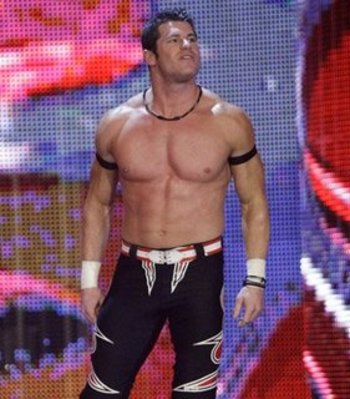 He may be the next lightweight to win the championship.
He got a huge push when he attacked Edge and teamed with John Cena. Tag-teaming with John Cena is an instant push.
He is amazing in the ring. Fast paced with fast feet and a high-flyer. His finisher actually involves some sort of athleticism, unlike many of the superstars today.
Bourne also gains more reaction from the crowd than superstars such as Drew McIntyre, even though he hasn't been tested on the mic too much as of yet.
I believe he should see a championship push against Edge, when that day may come.
1. Christian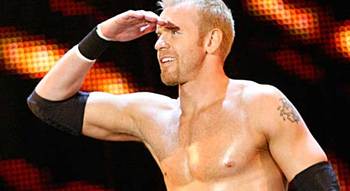 Christian is by far the number one contender for a push. He needs a championship.
Fans love him. If Vince is worried about merchandise sales, give Christian the title and Canada will be in the palm of Vince's hands.
Christian proved himself in TNA, winning three NWA Championships. He started his own stable called the "Christian Coalition" and gained support from his "peeps" the entire two years that he was employed by TNA.
Coming back to the WWE, he was instantly put in the "minor-league" brand ECW. He soon won a title feuding with Swagger, Regal, and Tommy Dreamer till the end of ECW. He won the title twice during the year in ECW.
Christian is tremendous on the mic and has his own "talk-show" on SmackDown. If I do remember correctly, Jericho, Edge, the Rock, Rowdy Roddy Piper, Shawn Michaels, and the Undertaker, all of whom had "talk-shows" in their time, all have won heavyweight champions. The ECW championship doesn't count.
His push might not ever happen though, because he is rumored to be hated by Vince McMahon.
He is continuously trapped in bad feuds with mid-carders, and has recently been teamed with career killer Hornswaggle. Hornswaggle should only be around when Finlay is, and since Finlay is gone, so should he.
Christian may have already seen his push back in the early 2000's when he first split from Edge and was "finally on his own."
In addition, Christian is aging. He has a good 4-5 years left before retirement will be looming.
SmackDown would not lose ratings, it can only gain ratings, since it is currently bogged down by stupid feuds like McIntyre and Matt Hardy, Ziggler and Christian, Big Show and Swagger, and the horrendous storyline with Kane. The only good feud is Mysterio and CM Punk, and SmackDown is dragging that out as long as possible.
SmackDown needs Christian as champion, the WWE needs Christian as champion.
Keep Reading